Brokers With SEK Accounts
The Swedish Krona (SEK) is one of Europe's strongest currencies and is widely traded around the world. In recent years, a growing interest in forex trading has led to an increase in brokers offering a range of base currency accounts, including SEK accounts. This guide will take a look at some of the best brokers with SEK accounts available today. We also unpack the benefits and drawbacks of brokers with SEK accounts in addition to guidance on how to find the right account for you.
SEK Explained
The Swedish Krona (SEK), also known as 'Stocky' after the capital Stockholm, is the official currency of Sweden, one of the world's leading economies. Despite its size, Sweden's vast natural reserves and specialist economic sectors have cultivated a strong economy, positioning the SEK as an attractive trading proposition.
Its popularity is in part due to its relative stability and predictability. The country is, however, highly dependent on exports and is sensitive to price changes in its key exports, oil and natural gas, which is reflected in changes to the value of the SEK. Krona is most commonly traded alongside the Euro in the SEK/EUR, an exotic forex pair.

What Is A SEK Account?
Brokers with SEK accounts hold funds in Swedish Krona while a USD account will hold them in US Dollars. Put simply, the base currency of an account determines which fiat currency your money is held in.
The base currency is usually assigned during the account registration process and most brokers will not allow you to change the base currency once the account has been created. All account activity will be converted into the relevant base currency including profits, losses, deposits and fees.
Traders based in Sweden stand to gain the most from a SEK-based account but international traders with investment activity in Sweden may also benefit.
Pros Of Brokers With SEK Accounts
There are several benefits to brokers with SEK accounts:
Fees – SEK-based accounts will not charge conversion fees for deposits or withdrawals in Krona.
Speed – the account funding and withdrawal processes can be much quicker given that transactions made with local banks can be processed quickly.
Regulation – brokers with SEK accounts are more likely to be regulated by the CySEC, one of the most highly-regarded regulatory bodies. The CySEC provides an additional layer of security to retail traders through anti-fraud and compliance policies. Where possible, we recommend that you always trade with regulated brokers to protect yourself against scams and other fraudulent activity.
How To Check A Broker Offers A SEK Account
Finding the right broker is important and not every broker offers a SEK account. To find out whether they do, head to the deposits and withdrawals page on the broker's website where you should find a list of the account options available. If it's still unclear, try contacting the broker's customer support team for more information.
How To Compare Brokers With SEK Accounts
Not all SEK accounts are created equal. Trading conditions, instruments and tools vary between providers. Whilst it can feel overwhelming, there are a few key things to look out for to help you find the right account for your needs:
Platforms – whether you're an MT4-enthusiast or you're looking to execute a specific strategy, ensure that you have a grasp of the features on the platform offered. Demo accounts are a great way to do this risk-free. Most demo accounts are free to access and accurately reflect the trading conditions of a live account.
Fees – ensure that deposits, withdrawals and processing fees are competitive. Additional fees may apply to transactions processed by a third-party, so always read the small print.
Assets – the suite of assets available to trade will vary according to the broker so make sure that access to your chosen market is facilitated. Investors looking to trade niche instruments may find that there are fewer options though many brokers are broadening their remit.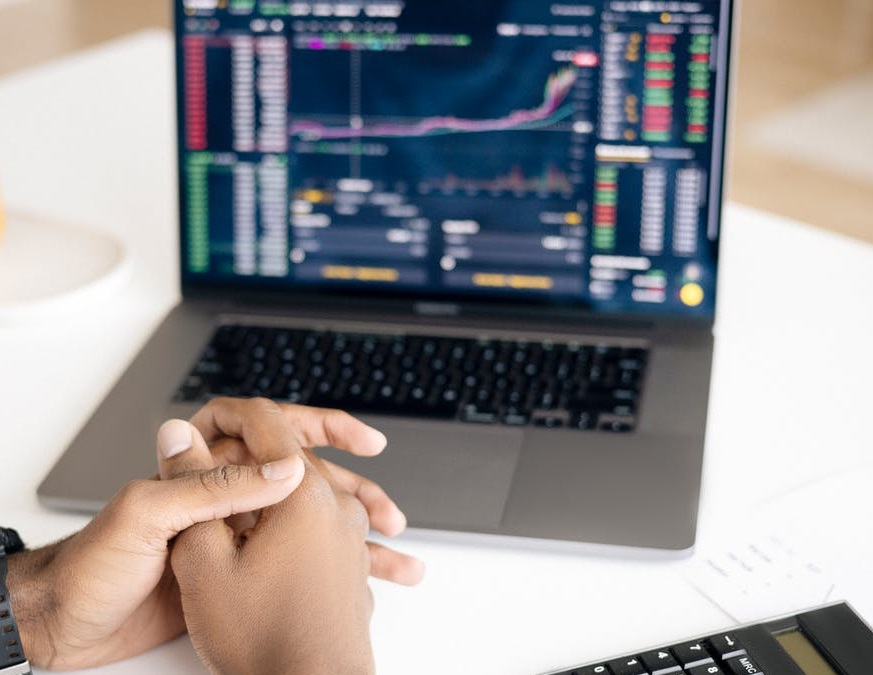 Brokers with SEK accounts won't make sense for every trader. However, for those based in Sweden or those who have regular use for Swedish Krona, they could be a big time-saver as well as providing economic benefit through waived conversion fees.
Final Word On Brokers With SEK Accounts
Brokers with SEK accounts have a lot to offer, especially for investors based in Sweden. Transactions can be processed quickly and there are fewer associated transfer fees.
As interest in forex trading continues to soar, the number of brokers with SEK accounts is likely to continue increasing, giving more choice to traders. See our list of the top SEK-based trading accounts to get started.
FAQ
What Is A SEK Trading Account?
Brokers with SEK accounts hold client funds in Krona. There are a number of benefits to holding funds in the currency you wish to withdraw them in – transactions tend to be faster, safer and more convenient.
How Can I Open A SEK Account?
Firstly, you'll need to find brokers with SEK accounts. Not all providers offer them but there are some good options available. Once you have chosen one, you'll need to complete the account registration process. This may vary somewhat but it's generally straightforward. Once complete, you can start trading.
Why Should I Open A SEK Account?
If you are a citizen of Sweden or an international trader with high volumes of activity relating to SEK, there could be benefits to opening a SEK trading account. Brokers with SEK accounts tend to offer increased fund safety plus hassle-free deposits and withdrawals.
How Can I Find Brokers That Accept SEK?
If you're looking for brokers with SEK accounts, there is a wealth of resources available to help guide you. Forums are a great place to start and we've listed our top picks here.
What Are the Drawbacks To Brokers With SEK Accounts?
For traders that don't wish to withdraw or deposit funds in Swedish Krona, brokers with SEK accounts have little to offer. Given that the currency is less widely used, there is a limited number of providers available and there may be currency conversion fees if you want to deposit in USD, for example.