Brokers With BRL Accounts
Brokers with BRL accounts offer the Brazilian Real as the base currency for trading. This can benefit Brazilian traders in many ways, from avoiding conversion fees to faster transaction times with local payment methods. This guide will go over how BRL trading accounts work and their benefits for retail investors. We also list the top brokers with BRL accounts in 2023.
Brokers With BRL Accounts
These are the 5 best brokers that offer accounts with BRL as the base currency:
#1 - Quotex
Quotex is a binary options broker founded in 2019 and based offshore in St. Vincent and Grenadines. Over 400 digital options are available covering currencies, commodities, stocks and crypto. Binary contracts span 5 seconds to 4 hours with high payouts of 95%+ depending on market conditions.
"Quotex is best for making short-term bets on popular markets. The payouts up to 98% are above average and the platform is easy to use. That said, the lack of regulatory oversight, education and weak support are drawbacks."

- DayTrading Review Team
Instruments: Digital Options on Stocks, Indices, Forex, Commodities, Cryptos
Regulator: None
Platforms: Web Platform, Mobile App
Min. Deposit: $10
Min. Trade: $1
Pros
Quotex is excellent for short-term binary trading with turbo contracts from 5 seconds
Account funding is straightforward thanks to the wide range of payment methods and zero fees
Daily signals are useful for finding opportunities
Cons
Quotex trails industry leaders when it comes to education and market research
Despite advertised payouts of up to 98%, testing shows average payouts trail best-in-class broker Pocket Option
Customer support was weak during testing with no live chat and slow response times
#2 - Moneta Markets
Moneta Markets is a regulated multi-asset broker offering an excellent suite of instruments spanning forex, stocks, indices, commodities, bonds, ETFs and crypto. There are no deposit fees and the minimum deposit is accessible at $50. The account opening process is also straightforward, taking just a few minutes to sign up and start trading. More than 70,000 traders have signed up with the ASIC, FSCA and FSA-regulated brokerage.
"Moneta Markets is a great pick for users looking to trade a wide range of markets with 1000+ instruments and high leverage up to 1:1000. Access to the powerful MT4 and MT5 platforms will also appeal to seasoned traders."

- DayTrading Review Team
Instruments: CFDs, Forex, Stocks, Indices, Commodities, ETFs, Crypto
Regulator: FSCA, ASIC, FSA
Platforms: MT4, MT5, TradingView, TradingCentral
Min. Deposit: $50
Min. Trade: 0.01 Lots
Leverage: 1:500
Pros
Very high leverage up to 1:1000
Accessible minimum deposit of $50
Legitimate broker regulated by the ASIC, FSCA and FSA
Cons
You have to deposit $500 to access some educational materials
Withdrawal fees may apply
Offshore regulation weakens legal safeguards for some traders
#3 - SuperForex
SuperForex is an offshore CFD and forex broker that offers highly leveraged trades on a wide selection of forex pairs plus commodities, indices, cryptos and stocks using the popular MetaTrader 4 platform. With a range of account types, including swap-free, micro and zero spread, this broker will suit traders with different styles and setups. SuperForex is also based in Europe and offers welcome bonuses and trading contests.
"Users seeking a reliable broker to trade CFDs with very high leverage up to 1:2000 will find a good option in SuperForex. The broker also stands out for its wide selection of welcome bonuses and loyalty promotions."

- DayTrading Review Team
Instruments: CFD, Forex, Stocks, Crypto, Commodities
Regulator: IFSC
Platforms: MT4
Min. Deposit: $1
Min. Trade: 0.01 Lots
Leverage: 1:2000
Pros
Minimum deposits from just $1
Access 5% annual interest on account equity
Demo account with virtual funds
Cons
No MetaTrader 5 integration
The regulatory provider is not as well regarded as other leading bodies
Some poor user reviews
#4 - Kucoin
Kucoin is a crypto exchange that offers trading on 1000+ tokens as well as leveraged trading opportunities via futures and perpetual swaps. This exchange has a slick trading platform that supports robots, allowing traders to implement automated strategies. Other attractive features include a demo account, flexible funding methods and DeFi features like staking and mining.
"Users who want to make automated crypto trades on a wide range of digital currencies should Kucoin. The brand is also good for crypto staking and mining."

- DayTrading Review Team
Instruments: Crypto, Futures
Platforms: Own
Min. Deposit: $0
Min. Trade: 0.0001 Lots
Pros
Leverage available via crypto derivatives
Possibility to earn interest on crypto by staking
Well-known and reputable in the crypto world
Cons
The proprietary platform can feel complex compared to better-known terminals
Fiat withdrawals are not possible
Like many crypto firms, Kucoin is unregulated
#5 - 4xCube
4xCube is an online forex and CFD broker registered and licensed in the Cook Islands. Clients can trade on popular financial markets and choose between three accounts based on their capital and trading strategy.
"4xCube is a great option for traders familiar with the MetaTrader suite and those interested in copy trading."

- DayTrading Review Team
Instruments: Forex, CFDs, metals, indices, cryptocurrencies
Regulator: FSC Cook Islands
Platforms: MT4, MT5
Min. Deposit: $10
Min. Trade: 0.01 Lots
Leverage: 1:400
Pros
Hokocloud copy trading tool
Fast trade execution through liquidity providers
Industry-leading MetaTrader 4 and MetaTrader 5 platforms are available
Cons
High fees for some payment methods
US clients are not accepted
The broker is not regulated by a trusted authority
How BRL Accounts Work
If you open a BRL trading account with an online brokerage, that is the base currency you will make trades in. The base currency is what you will operate your trading activity in. This means that all deposits, trades, and withdrawals will be in the Brazilian Real, and all money traded on the account will be converted into BRL including profit and loss.
It is possible to deposit money into a BRL trading account using, for example, USD, but the minute you deposit the funds they will be converted into BRL. Any cost that the broker charges to your account, from commissions and spreads to rollover charges and inactivity fees, will also be in BRL.
BRL accounts are typically favored by Brazilian traders as they can use their accounts without currency conversion fees and can quickly understand price quotes, plus gains and losses in their native currency. This also makes them popular with forex traders who buy and sell large amounts of Brazilian Reals. In addition, brokers with BRL accounts are more likely to offer local deposit and withdrawal solutions, such as PIX.
It is worth noting that the forex market is highly regulated in Brazil. As a result, there isn't a long list of retail trading brokers headquartered there. Instead, Brazilian traders can turn to offshore trading platforms with BRL accounts.
BRL Currency Explained
The BRL is a comparatively new currency, introduced to Brazil in only 1994 – the 7th currency they have adopted since their independence in 1822. However, it does go by the same name as the first ever currency of Brazil, which was implemented by the Portuguese crown when it was a Portuguese colony. This is designed to symbolize Brazil's freedom, as the currency was renamed the Real after they were free to form a democracy again in 1985 following a military regime that lasted 21 years. The return to the Real also symbolized the country's effort to return to economic stability.
Currently, there is R$212 billion in circulation with the equivalent of $20 billion USD traded every day on the foreign exchange market in Brazil.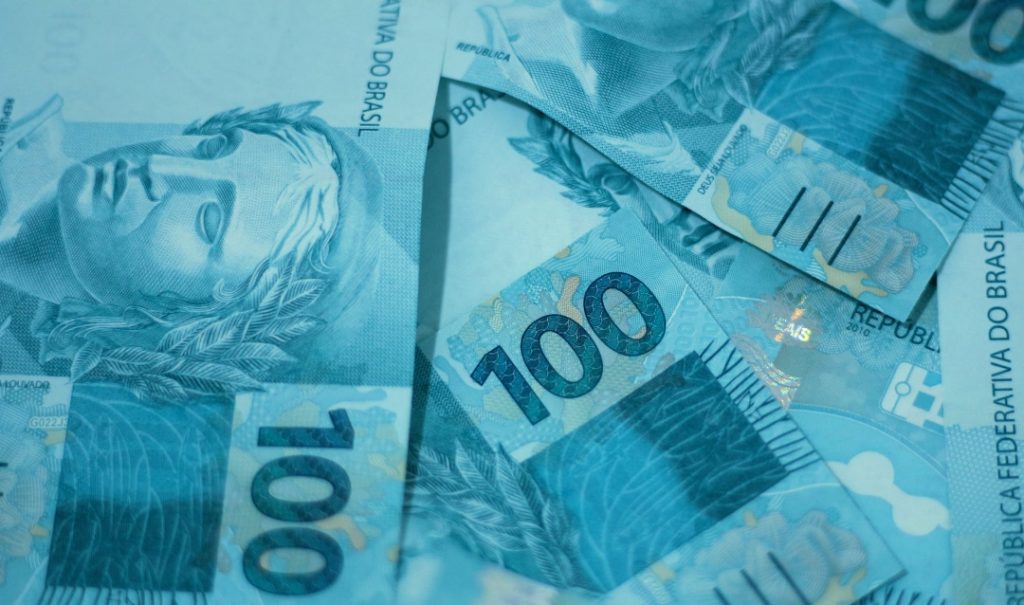 The BRL is regulated by the Brazil Central Bank and goes by the currency code of R$. Foreign exchange and other kinds of trading are also regulated by the bank, as well as the Brazilian Securities and Exchange Commission (CVM). Both the Central Bank and the CVM are further monitored by Brazil's National Monetary Council. Brazil is the 8th biggest global economy according to GDP.
Retail trading within Brazil has become easier since 2005, when the legislation that forced traders to have every trade authorized by the Central Bank was lifted. This dissuaded many traders as it was time-consuming and inconvenient. Now, retail trading is legal in Brazil, but it generally needs to be done in BRL.
Benefits Of Brokers With BRL Accounts
BRL accounts are perfect if you are trading from Brazil. Here are some of the key benefits of using a BRL trading account:
Fees – Traders in Brazil can sidestep currency conversion fees by trading in their own currency. This minimizes loss and maximizes profit.
Regulation – Brokers that offer BRL accounts are more likely to be regulated by the Central Bank of Brazil. This means it is more likely that your funds will be kept safe and minimizes the risk of scams.
Access – Most forex trading is banned in Brazil unless traders are using the BRL, meaning that to gain access to a wider range of trading opportunities, using this base currency is a must. Furthermore, BRL trading accounts are likely to work well with local deposit and withdrawal methods, such as PIX Payments.
Speed – Withdrawing money locally and in the same currency your bank uses is likely to be much faster than doing so in another currency. In fact, some of the top brokers that offer BRL accounts, such as Moneta Markets, offer near-instant trading deposits.
Customer Support – Brokers with BRL accounts will, in many cases, support the Portuguese language in their customer support feature, making it easy to get assistance and have issues fixed promptly.
How To Check A Broker Offers A BRL Trading Account
There are several simple ways in which you can check whether an online trading broker offers BRL as a base currency. The easiest way is to check on the broker's website, typically in the 'Accounts' section. Brokerages will usually list here which currencies they support for day traders, and make it easy to find as they want to advertise their flexibility to international investors. Brokers that offer local payment solutions are the most likely to offer BRL as a base currency.
If you are struggling to find out whether a broker offers BRL trading accounts or not, you can also try contacting their customer support service. Any good broker will have an easy-to-use and accessible customer service department that are open every day of the standard week, with some even offering 24/7 support. The experts on the other side will be able to tell you whether they offer BRL trading accounts, along with any minimum deposit requirements and forex fees if you fund your account in another currency.
Trading brokers will also normally show the list of available base currencies when your sign up for the account, because this is when you choose which currency you would like to trade in. If BRL is on that list, it means you can trade in it.
Comparing Brokers With BRL Accounts
Fees – Fees vary depending on the broker that you choose, so it's best to opt for one that doesn't charge fees for depositing and withdrawing money, as this will preserve your profit more effectively. Also look at how tight forex spreads are on FX pairs with the BRL and locally listed equities if you plan to trade on securities in South America.
Platforms – Ensure the platform used by the broker has the right features for the style of trading you want to do. The most popular are MT4 and MT5, but some brokers also offer their own effective terminals that facilitate automated trading, copy trading, and more.
Regulation & Licensing – Brazilian traders should avoid brokers that don't hold a license with a trusted financial watchdog. And while most brokers with BRL accounts are not regulated by the Brazil Central Bank, leading brands are regulated by other trusted agencies, such as the Cyprus Securities & Exchange Commission (CySEC) 0r the UK Financial Conduct Authority (FCA). This information should be clearly stated on the broker's website.
Assets – Check the list of tradable assets before signing up with a BRL broker. Do you want to speculate on the Brazil stock market (BOVESPA)? Perhaps you want to speculate on the BRL/USD or BRL/EUR, for example?
Final Word On Brokers With BRL Accounts
If you are trading in Brazil, using the BRL as your base currency for trading can keep costs down and make it easier to manage your trading activity. Therefore finding a high-quality and regulated broker with BRL accounts is sensible for retail traders based in Brazil.
Use our list of the best brokers with BRL accounts to start trading.
FAQ
What Is A BRL Trading Broker?
A BRL broker is a trading broker that allows BRL to be used as the base currency. This means all price quotes, profits, losses, and fees will be charged in the Brazilian Real. It also means that if you make a deposit in another currency, such as USD, the amount will be transferred to BRL (minus any fees).
Why Trade With A BRL Account?
If you are trading in Brazil, an account denominated in BRL typically offers lower transaction fees and faster transaction times. For beginner traders, it is also easier to manage trading activity in your native currency.
How Do I Select BRL As My Trading Currency?
You will be able to select BRL as your base currency when you open your trading account, provided that the broker offers it as one. We have compiled a list of the top brokers with BRL trading accounts in 2023.
How Do I Choose A BRL Trading Broker?
You can compare brokers with BRL accounts based on their regulatory status, range of tradable assets, spreads and commissions, platforms and apps, and whether or not they have a demo account. This will help you to find a high-quality broker, though it is also important to keep your specific trading needs in mind.
Do I Have To Use BRL To Trade In Brazil?
If you want to trade in Brazil and use a broker regulated by the Central Bank of Brazil, then you normally need to use BRL as your base currency. If you choose to open a live trading account in another currency, then you may have to pay high conversion fees.