BKForex Review 2022
BKForex aims to revolutionise trading education. Its subscription service offers tools and education to help traders make better investment decisions. Our BKForex review will cover the trading academy courses available, membership fees, account types and more.
BKForex Headlines
BKForex is registered with the National Futures Association (NFA). It provides services in trading signals and education. The company was originally established in 2007 under the trading name BKForex Advisors, before being transferred to BKForex LLC in 2012.
The corporation was established by experienced financial market specialists; Kathy Lien and Boris Schlossberg. Both have over 30 years of experience in trading strategies, technical analysis and macro-economic views from established foreign exchange research teams, including FXCM.
The motto of the company has always been 'traders first and analysts second'. This view led to the launch of the globally-recognised online academy.
Note, this review has no affiliation with bkfx.io broker.
Services
The company's services are split into two offers; an all-access pass via monthly subscriptions or trading courses available to purchase ad hoc.
All-Access Pass
BKForex membership subscribers gain access to exclusive tools and trade ideas. The service includes education, spread calls, fundamental heatmaps, 24 hour Slack and Telegram trading room, live webinars and more. Index ideas target one to two per cent and FX target 100 to 200 pips per week.
Courses
The BKForex trading academy offers extensive learning and educational courses. These can be accessed via memberships or can be purchased for a separate fee. Prices vary from $125 to $575 per course. Full and unlimited access to all available courses can be purchased for $4,000. There is no free download option.
Course topics include 200 and 300 pip movement trend catcher, how to master forex fundamentals, using an event risk trading calendar, signals reviews and a detailed MetaTrader 4 overview.
Courses are aimed at all types of traders, from beginners to advanced investors. Gain instant access to video training, trading scripts, cheat sheets and a glossary of terms to download and use during your investing journey.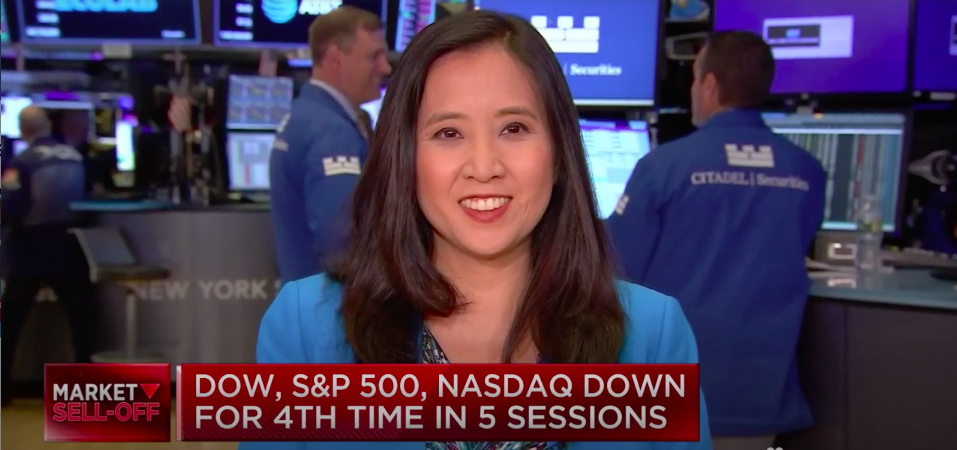 BKForex Fees
All membership subscription options incur a monthly fee. The page links directly to PayPal when subscribing to an account with no other deposit payment method offered. It is disappointing to see no credit/debit card or bank wire transfer options.
Membership costs include:
Annual: $117 per month
Monthly: $175 per month
Quarterly: $142 per month
There is also an option to try the service for one week for $75. There are no hidden fees or charges, however, third-party account funding fees via PayPal may be applied.
Mobile App
BKForex trading advisor is not currently available as a mobile application, which is disappointing to see as many traders prefer to learn on the go. Nevertheless, the web version is accessible on mobile and tablet devices with menu navigation between pages.
Trial
There is the option to try BKForex for one week for $75 without having to commit to a full membership. This is a great way to get a feel for the services provided. Some of the top articles, including a review of forex signals and how to master the fundamentals of forex trading, can be accessed through this option.
Features of the trial account include:
Visual trading setups
Get access to all trade ideas
Fundamental heatmap view
High accuracy trade analysis
Tools for one-click execution
View easy-to-understand charts
Sign-Up Deals
BKForex does not offer any promo code deals. With that being said, there are occasional discount deals on membership subscriptions. Previous promotions include a 30% reduction in monthly fees. Keep an eye on the latest news for upcoming offers.
Licensing
BKForex is registered as an Introducing Broker with the National Futures Association (NFA). It is licensed to provide trading signals and education to users across the globe. The NFA is a highly reputable body in the financial markets and it is designed to ensure all members meet compliance standards.
Remember, all information provided should be used as guidance only. The recommendations made via the service cannot guarantee successful trades nor imply a profit is guaranteed. No regulation can control the full extent of information published.
Subscription Options
BKForex offers various membership subscriptions. It is not clear the main differences between the account types, except a discounted rate when committing to a longer plan. The accounts provide trade ideas for all assets and access to visual market mapper strategies.
Membership access includes:
Strategy tips
Access to all technical indicators
24-hour live trading room access
Three live coaching sessions per week
Intuitive dashboard asset view and analysis
Three to five trade ideas are posted every day
Forex swing trades targeting +100 pips per week
Visual market mapper trading strategy exclusive access
Three live webinars per week, including strategy sessions

Benefits
One week trial account option
Live coaching and webinar sessions
Trading academy with specific courses by topic
Member of the National Futures Association (NFA)
Drawbacks
No mobile application
No asset management services
Some negative reviews of services
Limited information on the website
Expensive monthly subscription fees
Security
The BKForex member's area has a secure login with password protection. All deposits and payments are made directly through PayPal with secure encryption and TLS configuration. Two-factor authentication can also be added to accounts for additional security.
The service is not a scam. However, some users were disappointed with the value for money.
BKForex Verdict
BKForex is lacking information on the full range of services for non-paying members, making it difficult for those considering sign-up to make an informed decision. The subscription service looks thorough, and with big names, such as Kathy Lien and Boris Schlossberg, putting their weight behind it, it's a tempting offer.
However, the monthly costs are expensive for the level of information provided. Especially since many trading brokers today offer investment tips, education, and advice free of charge.
The one-week trial account allows clients to try before they buy – but even this sits behind a paywall. If your budget is tight, decide whether you need insights to support your trading journey before signing up.
FAQ
What Is BKForex?
BKForex.com is an online trading advisor service. Monthly subscription memberships can be selected to access education, trading tips and courses.
Does BKForex Have A Demo Account?
No, BKForex does not have a demo account, however, a one-week trial can be purchased. This incurs a $75 fee. This is recommended before signing up for a live account.
What Are The BKForex Subscription Options?
There are 3 account types available. All have access to the same features, however, the price structure is reduced by payment reoccurrence. For example, a monthly payment plan costs $175 per month, while quarterly is only $142 per month and an annual payment plan is $117 per month.
Does BKForex Offer A Mobile App For Financial Advisor Services?
Currently, the financial advisory service is not available as a mobile application. However, the web version is compatible with mobile and tablet devices and promises strong performance.
What Assets Does BKForex Offer Trading Advice?
BKForex offers trading academy advice on forex, indices, stocks and CFDs.
BKForex is a subscription-only trading academy, offering educational resources to traders looking to improve their game.