BKForex Review 2023 Review 2023
BKForex is an educational platform with information on trading popular financial markets. Through its subscription service, clients can access courses on forex, stocks, and CFDs. But are the courses good quality, do they represent good value for money, or are there better alternatives?
For the best free information and educational materials:
What Is BK Forex?
BKForex was founded by Kathy Lien and Boris Schlossberg, traders with a background in forex and finance news commentary. The company was set up in 2007 under the name BKForex Advisors, before rebranding as BK Forex LLC in 2012.
BK Forex provides clients with various resources including live webinars, trading rooms and tips from Lien and Schlossberg. The company is registered with the US independent self-regulatory organization, the National Futures Association (NFA).
Products & Services
The BK Academy offers courses covering various aspects of trading, from Master Forex Fundamentals to Swing Macro Trading, Asia Trading and Futures Trading.
The courses syllabuses vary, but many include video training, cheat sheets, glossaries and more. However, very little information on the content is shared upfront – there are no course demos or insights into exactly what subscribers will receive. Given the high fees, this is a major drawback vs brokers with the best educational materials which are transparent about course format, structure and resources.
BKForex offers monthly, quarterly and annual membership subscriptions. Members have access to:
Webinars
Coaching sessions
Live trading rooms
Strategy and targeting tips
Access to technical indicators
Daily trade ideas, up to five shared per day
There are also a few additional tools, partnerships and resources that traders who sign up with BK Forex can access:
SurgeTrader
BKForex has a partnership with global prop trading firm, SurgeTrader.
SurgeTrader clients receive a complimentary 30-day BKForex membership. The offer includes access to live trade ideas, a 24-hour chatroom and an exclusive SurgeTrader webinar.
Zip Trading Tool
The ZIP indicator, a proprietary short-term momentum indicator using 1-hour charts, is exclusive to members.
The tool helps people to identify buying and selling opportunities by analyzing trends and representing these on charts with a colour-coded background. When the background is red you look to sell; a green background indicates that you should buy.
This is a simple tool that is straightforward to use, but mixed reviews indicate that traders should not rely solely on it.
Free Resources
BK Forex offers a free Discord community for sharing tips and tactics. However, to engage with like-minded traders, our experts recommend social trading, which connects users on a secure platform with the opportunity to replicate the strategies of proven traders.
SurgeTrader clients are able to access a 'free' BKForex membership of sorts – though offer is not available for US residents. Also, the quality of the free content is not the best.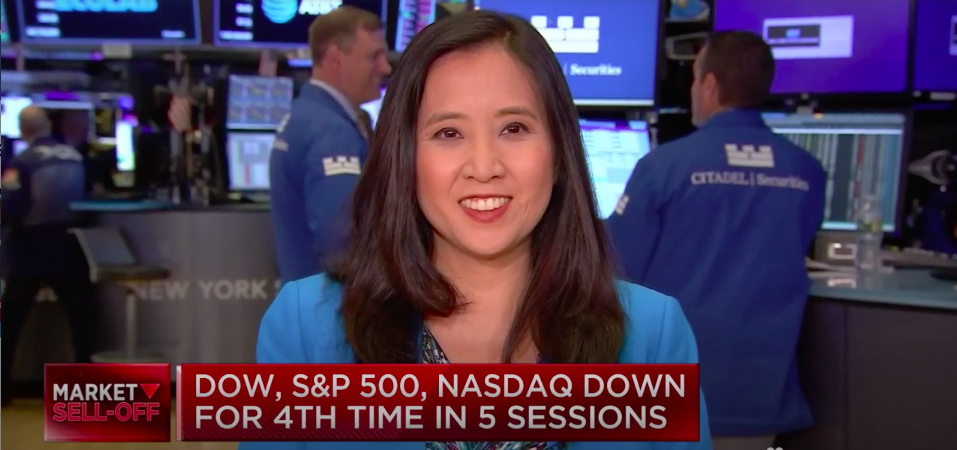 Mobile App
BK Forex does not currently offer a mobile app. With the growing demand for mobile solutions and a number of competitors offering mobile features, this is something of a let-down.
Pricing
BK Forex offers several payment options. All subscriptions grant access to the same range of resources and tools. They vary only in cost and billing frequency. On the downside, the fees are high vs comparable courses.
Monthly – $197 per month
12 Months – $125 per month
Quarterly – $497 for 3 months
Alternatively, traders can opt for a one-off weekly subscription for a fee of $75.
BKForex courses are priced individually, or access to all can be purchased for an upfront fee of $3,996.00.
Note, there are no free downloads and BKForex does not issue refunds.
User Reviews
BK Forex has a 3.7-star rating on TrustPilot, though there are barely any reviews for the service. This is a red flag and there are many alternatives with higher ratings and a credible user base.
Pros Of BKForex
Accepts PayPal
Trading signals
Event risk trading calendar and heatmap trend catcher
Member of the National Futures Association (NFA)
Cons Of BKForex
No refunds
No promo codes
No mobile application
No guarantee content will improve your trading performance
Some negative reviews of the services offered by former clients
Given the wealth of free resources that are available online, the courses are expensive
Customer Support
The BX Forex team has a contact form on its its website, where you will find an option to submit a ticket to the team by clicking the chat icon located in the bottom right corner of the page.
You should then receive an email from support@bkforex.com.
For cancellations, email contact@BKForex.com.
Security
BKForex offers a secure login process. Accounts are password protected and 2-factor authentication can be added for additional security.
All payments are made directly with secure encryption and TLS configuration.
The service is not a scam, although some users have reported dissatisfaction with the quality of the materials.
Resources cannot be rented, shared or resold.
BKForex Verdict
Overall, there was nothing about the services offered by BK Forex that stood out for our experts. The subscriptions are expensive, the range of courses is limited and the quality of the advice is inconsistent. Kathy Lien and Boris Schlossberg have plenty of experience in the trading world, but traders will need to pay a high price to access content that is not markedly different to far cheaper and even free resources.
Instead, our traders recommend signing up with brokers with the best educational materials. Alternatively, head to our free trading guides on forex, stocks, and CFDs.
FAQs
Does BK Forex Have A Demo Account?
No, BKForex does not offer a demo account. However, there is a trial offer. For a fee of $75, clients will have access to the resources on offer. With little information on course content shared on the BK Forex website, we would recommend opting for the trial before you commit to a monthly subscription.
Is BKForex Good Or Bad?
BKForex is an educational platform offering courses on forex, equities and CFDs. Course materials include webinars, tips, and cheat sheets. However, user reviews are mixed, the content is not of high quality and there are better alternatives, including brokers with the best educational materials.
How Much Are BK Forex Subscriptions?
Subscriptions start from $197 per month. An annual membership equates to £125 per month but is billed up front and a quarterly membership is charged at $497 per 3 months. Importantly, there are cheaper and even free resources of equal quality, including the brokers with top-rated educational materials.
BKForex is a subscription-only trading academy, offering educational resources and courses to retail traders.