Binary Options Education
Binary options are popular derivatives, and their straightforward approach makes them attractive to many new traders. However, it is by no means simple to master binary options, and it can be daunting trying to find the right educational sources and the best advice to help you turn a consistent profit. This guide will simplify the binary options learning process by giving a rundown of the materials and other educational methods out there, along with information on how to access them. We also list the binary options brokers with the top educational resources in 2023.
Best Binary Options Brokers For Education & Learning
The Benefits Of Binary Options Education
Any trader has the potential to make a profit from binary options, and when used with a good strategy, binaries can be a lucrative form of trading. However, investors who begin trading binary options without knowledge of how they work or which strategies to use risk losing a lot of money, and this can happen quickly with successive losing trades. So it is essential to educate yourself, including learning how to create an effective strategy, before you begin.
As a beginner, you also need to know how to choose the right broker, platform, and assets as well as how to place effective trades and read charts. None of this comes naturally to binary options beginners, so taking the time to learn is important.
Even if you are already experienced in binary options, it is always a good idea to keep learning and polishing your skills. Many seasoned traders tend to stick to a limited range of expiry times and assets when they trade. Taking the time to consume educational material can help investors branch out and find new contract types or expiry times that better suit their financial goals and risk appetite.
Losses are inevitable in binary options, but the aim is to maximize your win rate to ensure that, in the long run, you remain in the money. And through binary options education, discipline and practice, retail traders can achieve this.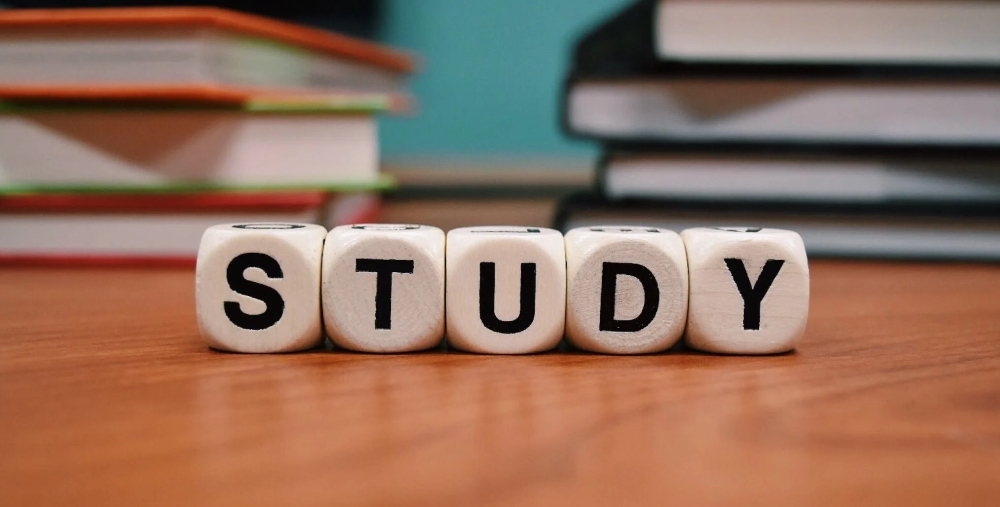 Types Of Binary Options Education
Binary options education is a broad term encompassing both dedicated self-directed learning plus hands-on courses and tutorials. Training materials can cover a wide range of topics suitable for traders of all abilities, from lessons on the basics of binary options, to strategy development and risk management, to how to choose a platform and use advanced techniques and tools.
This information can be consumed and digested in a number of different ways, from official courses and webinars to YouTube videos and buying books. The kind of binary options educational resource that is best for you will depend on your personal preference, how much time you want to dedicate to learning about binaries, and the kind of knowledge you want to accumulate.
Courses
Binary options courses are one of the best ways to learn about binaries, and a wide range of lessons are available geared toward learners of all needs and ability levels. Some binary options brokers will also offer one-on-one training sessions, so you can choose the method that works best for you.
Some of the top-rated trading courses are offered by the e-learning platform Udemy, which provides a syllabus aimed at beginner traders with little to no experience in trading binary options. Alternatively, there are more low-cost providers such as Bullish Bears, or even free ones like Option Alpha.
It is important to be self-aware of your experience level and not to be too ambitious when you sign up with a provider – focus on learning the fundamentals first, then polish your skills with higher-level materials once you've got some experience under your belt.
Books
Whether in electronic or physical form, binary options books provide some of the most in-depth information out there, and there are hundreds to choose from. Furthermore, they aren't tied to specific brokers who want you to choose their accounts, so you know that the information in them isn't necessarily biased.
Books also allow you to take control of your learning and move at your own pace. While they can be one of the more expensive learning options, they vary in price and some ebooks and pdfs might even be available as free downloads.
It is best to choose a book based on the experience level you are currently at. A great starting point for traders with no binary options experience is Trading Binary for Dummies by Joe Duarte.
Webinars
Online seminars are a great way to take a more interactive approach to binary options and can give investors a structured and scheduled way to learn. Those who lead webinars tend to be experienced traders speaking of their own personal successes with binary options, and they will take you through the different aspects of trading that they consider most important.
Some brokers, such as the US-based Nadex, not only put live webinars on for investors, but also keep an archive of past webinars so traders can watch the ones that are most relevant to them. This makes them one of the best resources for binary options education, especially for new investors.
Videos
Videos are one of the most popular ways for investors to engage with binary options education. Providing bite-sized pieces of information that are aimed at specific aspects of binary options trading for investors of different levels, it will be easy to find videos that benefit you wherever you are in your trading journey.
A wealth of video resources can be accessed through YouTube, but also look out for live streams on brokerage websites, specialized sites like Twitch, and social media channels.
Broker-Based Education
A great place to start for specific pieces of information on binary options is to find a broker that has a comprehensive education section on their site. This can range from FAQs to in-depth articles on a range of different aspects of trading, and they will be broken down into sections that are easy to navigate.
Many of the best platforms offer comprehensive binary options education bases because they want to encourage trading on their accounts. This is especially effective for beginner traders, as brokerages are looking for ways to encourage new traders to get started with binaries. If you are a complete beginner, then a broker's binary options educational resources can be the perfect place to begin.
Both Pocket Option and Expert Option offer excellent binary options educational bases for retail traders.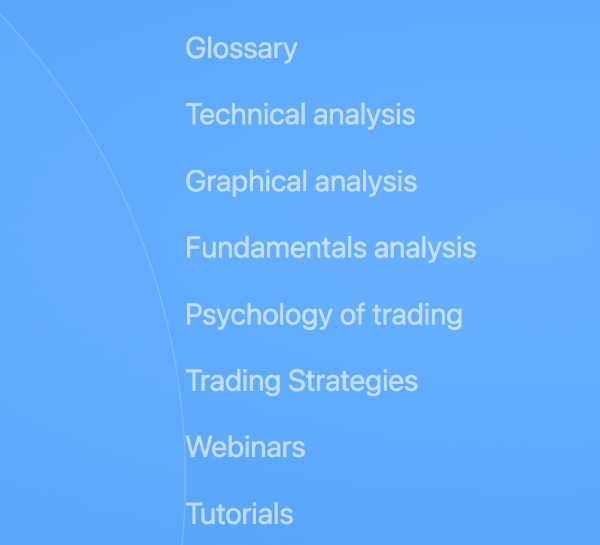 Demo Accounts
Learning about binary options through research is a great way to get started, but at some point, you will need to combine this with practical application. This is where binary options demo accounts come in.
It is risky to start practicing new systems and strategies with real funds, especially if you have never traded binary options before, so choosing a broker with a free demo account is the best way to start learning by doing.
A demo account should not require any of your details or card information; it is simply a simulation of the real trading platform with real-time charts and live information about the market. This means that the trades you place will work the same way that they would on a live account, but you aren't trading with your own money. In short, it is the perfect way to turn theory into practice and gain confidence before you make real binary options trades.
How To Choose A Resource
We recommend learning from a range of different binary options educational resources, rather than choosing just one. It is also important to strike a balance between resources that allow you to learn, and ones that allow you to practice. This is why it's worth practicing on a demo account, so you can pair theoretical knowledge with real experience.
Here are some of the key things to keep in mind when choosing a binary options educational resource:
Cost – The price of different binary options educational resources will vary, and the most expensive choices aren't necessarily the best ones. Keep your budget in mind and look for the best-reviewed resources that you can afford.
Time – If you are able and willing to dedicate a lot of your time to learning about binary options, then long-form resources like books or training courses are perfect. However, if you have less time to dedicate, then videos and articles might be a better fit.
Experience Level – It is important that no matter what resource you choose, it is aimed at a trader of your experience level. If you consume material that is too advanced for you, then you won't be able to understand it, whereas if it's too basic then you won't learn anything.
Content – Ensure you are choosing binary options educational material that has focused and specific content that is coming from expert sources, such as experienced investors.
Reviews – Training courses, broker information, books, and videos will all come with reviews from other traders which can be helpful in letting you know whether they are worth using or not.
Reliability – Regardless of the kind of material you engage with, one of the most important things is that it comes from a reliable source. With published books, this is easier to ensure, but with online material, you should check the background of the authors to ensure it's coming from a place of expertise.
Final Word On Binary Options Education
Binary options education is an essential step for anyone looking to make winning trades and earn a consistent profit. This is why it's best to choose multiple resources that align with your budget, time limitations, and experience level in order to become a more knowledgeable trader. Our final tip is that once you have learned something new about binary options, the best thing to do is to implement it in a demo account without using your own funds.
Check out our list of binary options brokers with the best educational resources to get started.
FAQ
What Is Binary Options Education?
Binary options education refers to materials and courses that teach traders more about this popular derivative. This can be done across a range of mediums from books to videos to online courses. We have compiled a list of the best, beginner-friendly materials in our guide to binary options education.
What Is The Best Way To Learn About Binary Options?
There are a lot of great resources out there that can teach you about binary options, with enough material to give traders a well-rounded knowledge of the derivative. The best way to learn about binary options is to find a method that works within your time and budget constraints and is suitable for your experience level. Use our review of the top binary options educational tools and materials to get started.
How Can I Learn More About Binary Options?
Online resources are a great way for beginners to find out more about the basics of binary options, and these can be found on brokerage websites. If you are looking to learn more and take your trading to the next level, then you can move on to an advanced course or a book for experienced binary options investors.
Why Is Binary Options Education Important?
It is essential to educate yourself about binary options before you start trading with real funds. This will give you a better understanding of the financial instrument and help you make more profitable trades. Binary options demo accounts are also a good place to practice what you learn.
What Is The Best Binary Options Broker For Education And Learning?
Many of the best binary options brokers have excellent educational resources for free on their websites. For example, Pocket Option and Expert Option have great education centers while Nadex is a good option for US traders.