Bullish Bears Review 2023 Review 2023
Bullish Bears is a popular stock trading community. The company has a "pay it forward" mentality with a focus on helping users become better traders. Bullish Bears also serves as an online education hub that offers several free training courses. From membership and alerts to premium features, this Bullish Bears review delves into the pros and cons of the trading community, how it works and more. Find out how to get involved today.
What Is Bullish Bears?
Bullish Bears LLC was founded by Tim Davis, Daniel Adams and Lucien Bechard in 2016 and is based in Connecticut, US. The three founders, alongside futures specialist Rose Boye, moderate the website and community chat rooms. The company's mission is to provide an honest, realistic and affordable educational journey while having fun. The supportive and relaxed environment is suited to beginner traders who are eager to learn about the stock market.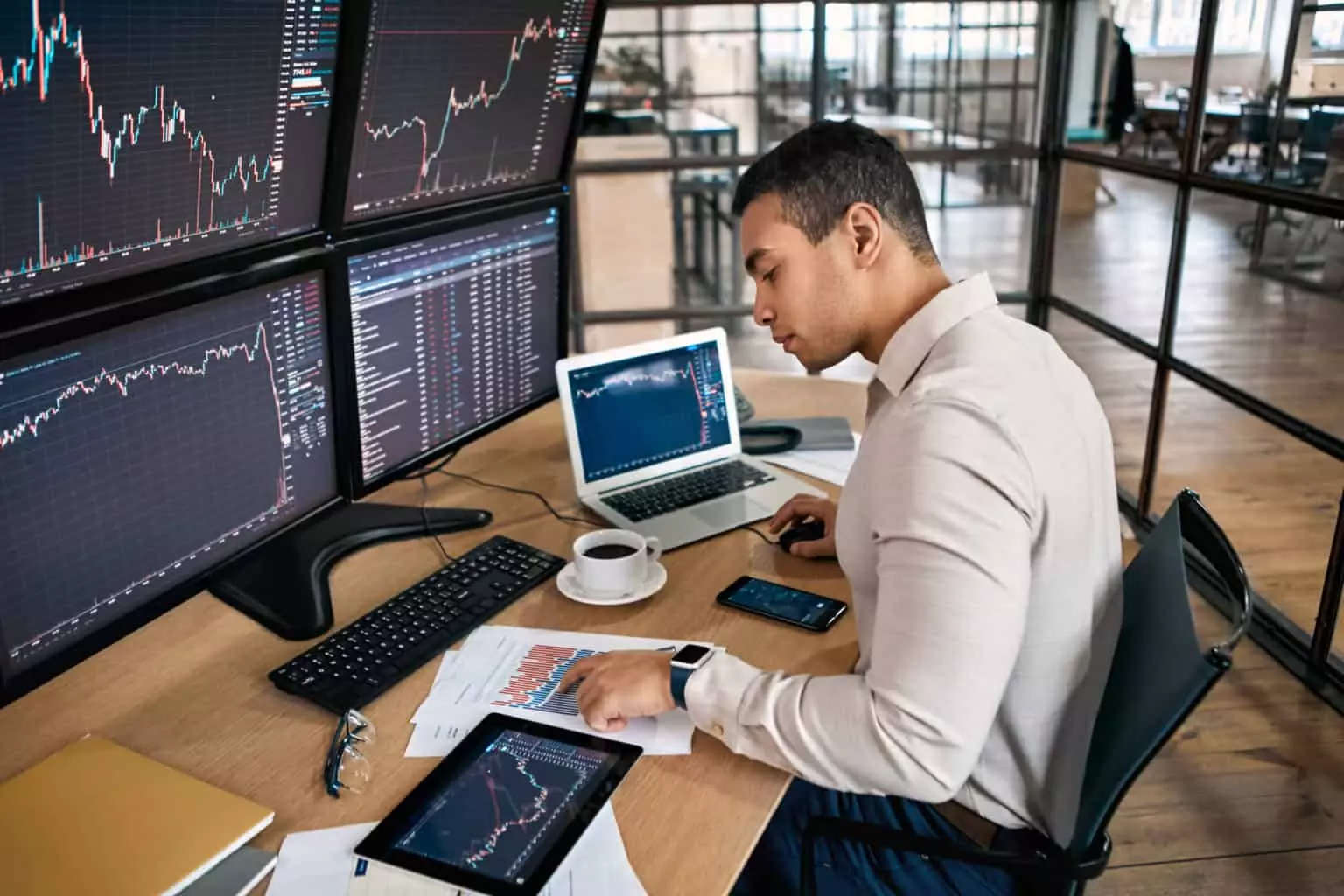 Bullish Bears supports traders with several mentoring services, such as a trading community, real-time charting, trade alerts and watchlists. You can learn how to day trade, swing trade, plus review guidance on futures and options.
Each founder brings his own area of expertise to provide a strong knowledge base to their educational content; Tim specialises in stocks, Lucien focuses on options strategies and Daniel specialises in futures trading. The company is known for having one of the cheapest stock trading schools online, with several membership plans available.
Bullish Bears Services
Trade Rooms
The Bullish Bears live trading rooms include daily streams, chats with community members, real-time mentoring and twice-daily webinars. These rooms feature a mix of new and seasoned traders with different trading styles, such as day trading options to penny stocks.
Several rooms are available for different strategies and markets. For example, the stock trade room is where members can collaborate daily on topics relating to trading the stock market. Bullish Bears wants to challenge the idea of trading alone by allowing you to seek support when things can feel overwhelming and having others validate your set-up. Their live streams on trading rooms run for a couple of hours every morning. Bullish Bears also operate an active Facebook group that is public and free to use.
Real-Time Alerts
This stock alerts feature provides real-time, actionable trade signals that include entries, exits, divergence points and exact strike prices with expiration dates. These alerts also cater to long and short-term options plays, which are posted several times per week. Generally, Bullish Bears focuses on trading large-cap companies such as Apple and Microsoft.
Stock alerts are suited to new traders due to the provided strike prices and expiries. However, experienced traders benefit by saving time on having to research the best setups. Bullish Bears also conduct a weekly recap video on trades over the weekend, so you can learn at any time.
Free Courses
Bullish Bears offer free trading courses that are claimed to be worth $3,000, though this value is comparable to other trading courses available online. All you have to do is register for a free account to access these educational resources. Topics are curated for both beginners and advanced traders covering topics such as day trading, swing trading options and futures. New content is also regularly added to the trading courses.
Some of the most popular topics you may come across include:
How to trade candlestick patterns
Advanced options spread strategies
Trend trading, gap & go, red to green
Fundamental analysis Vs. technical analysis
Bullish Bears also have courses related to specific brokers, like their Interactive Brokers and Thinkorswim courses that focus on how to use their trading platforms.
Watch Lists
Bullish Bears have a freely available penny stocks watchlist, which is updated daily at 21:00 UTC. Other watchlists are also available, including lists for day traders, swing traders, stock sectors and indices. Given the excessive quantity of data available in the stock markets, these tools are useful for identifying the top instruments in popular sectors and for common trading approaches.
Bullish Bears also discusses pre-market gaps on Trade Ideas, which are posted at 09:15 UTC every morning. These provide an idea on stocks that have the potential for plays at the opening times, presenting good intraday plays for scalping strategies.
Alert Setup
Stock trade alerts setups are notifications sent when an asset breaks above or below specified support and resistance levels. Bullish Bears provides day trading and swing trade alert setups with a focus on stocks listed on major exchanges. These setups are posted nightly, after a scan of the markets, along with the watch lists.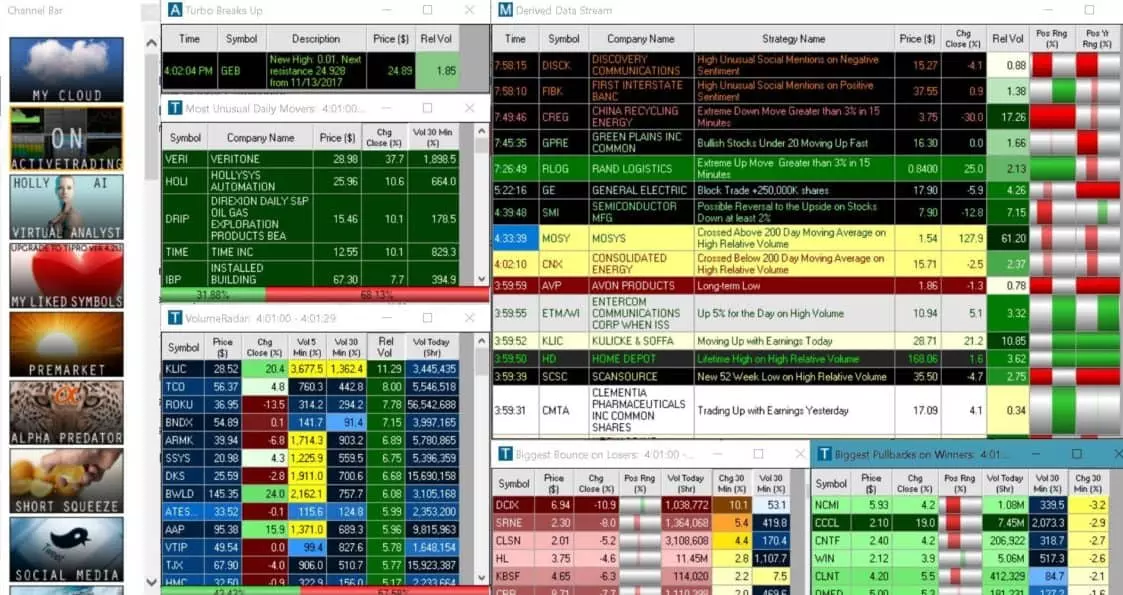 Next Level Training
Next Level training is targeted exclusively at traders who have the desire to take up advanced courses worth $5,000. As opposed to the free courses offered by Bullish Bears, the Next Level training course requires a small fee for access to private educational resources. This course includes a 'how to trade candlesticks patterns e-book', a custom candlesticks wallpaper background, daily mentoring via live screen share, an educational video library and more.
Bullish Bears is offering a 50% off limited-time promo code on the training course for $20.75 a month. The regular annual price is usually $499, making the discounted price $249.
Blogs
The Bullish Bears blog provides reviews made by members on platforms such as Venom, TrendSpider and CMEG. It also discusses topics and news in the financial markets, such as the 2021 crypto crash, the best bear market stocks to buy and more. There is also a wealth of Bullish Bears YouTube videos covering a range of content.
Pricing
Bullish Bears have two subscription plans for their premium content:
Month To Month
This option has a seven-day free trial, after which it costs $49 per month. You can cancel your membership at any time during the free trial and features include:
Access to trading Discord
Access to live day trading room
Access to live swing trading room
Real-time and actionable trade alerts
How to trade candlesticks patterns e-book
Daily live trade room with real-time analysis
Custom candlesticks wallpaper backgrounds
Live screen share mentoring daily (worth $150+ pcm)
Access to FB trading community of 45,000+ members
Access to $3,000+ value of stock market trading courses
Daily day trade and swing trade watch lists and alert setups
Yearly
The annual plan costs $499 and, on top of the features mentioned above, includes additional benefits:
Daily live stream replays
Supportive trading community
Access to live futures trading room
Next Level training video library worth $5,000
Custom Trade Ideas scanner and gappers settings
ThinkorSwim day trade and swing trade custom scanners
Security
The Bullisbears.com website is encrypted with SSL technology to protect sensitive data and login information from being accessed by third parties. Additionally, the company performs regular risk assessments and maintains up-to-date software and safeguards. As a result, this review is comfortable with the level of security provided.
Customer Support
The Bullish Bears customer service team can be contacted via email, though there is no telephone number or live chat. The community can also be contacted through social media, including Facebook and Twitter.
Email: bbteam@bullishbears.com
How To Register
Opening an account with Bullish Bears is straightforward. After selecting the desired subscription plan, you can purchase the service and an account will automatically be created.
Pros Of Bullish Bears
Value for money
Free stock scanner template
Access to an array of training courses
Beginner-friendly educational content
Direct access to the Bullish Bears founders
Interactive chat trade room and community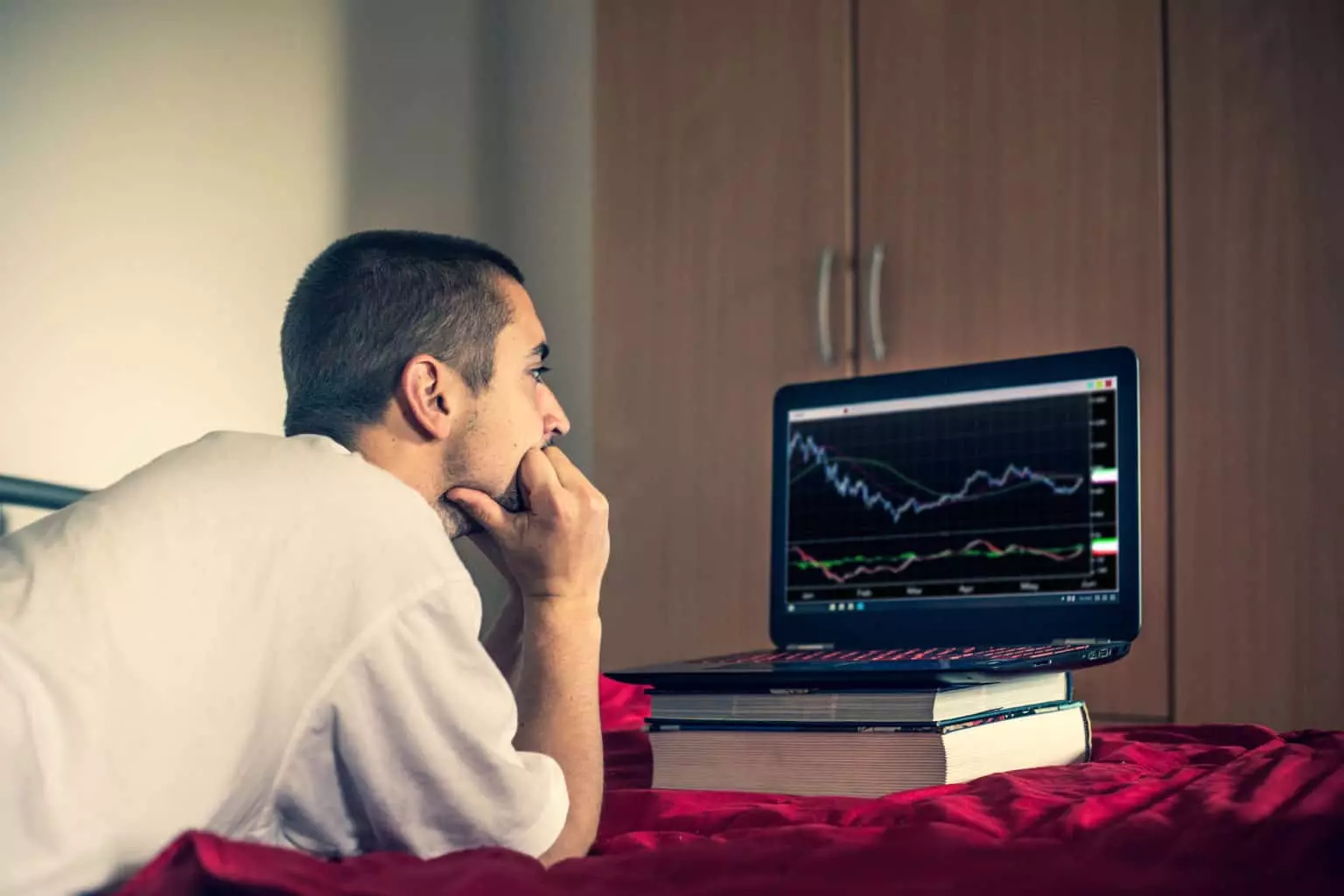 Cons Of Bullish Bears
No free trial on the yearly plan
Limited customer service options
Content volume can be overwhelming
No refunds after day 8 of opening an account
Final Word On Bullish Bears
Whether you're new to the stock market or have years of experience under your belt, Bullish Bears is a trading community worth exploring. The range of free material lets you ensure the service is right for you and the subscription plan is competitively priced, compared with competitors like Warrior Trading. From educational content and trading signals to an interactive and supportive community, Bullish Bears has something for everyone.
FAQs
Is Bullish Bears Legit?
Bullish Bears is a secure and legitimate stock trading community website and there is no evidence to suggest that the company is operating as a scam. The signup process adheres to KYC verifications and the website only accepts legitimate forms of payments. The company also has a robust privacy policy.
Is Bullishbears.co.uk The Same Service As Bullishbears.com?
Both websites and services have similar offerings with the aim to create a supportive trading community. The former is based in the UK while the .com site is based in the US. Both services have different founders and moderators, operating as completely separate entities.
Is Bullish Bears Worth It?
The Bullish Bears educational material is great for traders with little knowledge or understanding of the financial markets. The active community can also provide additional insights for experienced traders at competitive prices.
How Can I Set Up A Stock Price Alert On Bullish Bears?
Firstly, you will need to pull up the stock symbol via your brokerage account. Then, in ThinkorSwim, you can select 'create alert' by right-clicking on your mouse. Head to the price mark and select above or below and hit create.
Who Runs The Bullish Bears Website?
Bullishbears.com is currently run and moderated by its founders, Tim Davis, Daniel Adams and Lucien Bechard. All have significant experience in the financial markets.
Bullish Bears is a US-based trading community offering educational content, mentorship and an active community for investing advice, insights and learning.