3Commas Review 2023
3Commas is a leading digital assets platform that creates advanced trading bots to help customers in executing their strategies. Their services are ideal both for clients interested in making money alongside other income streams and those who trade cryptos full-time. Here, our 2023 review considers the different bots that 3Commas offers, the account types, the pros, the cons and all you need to know before joining.
What Is 3Commas?
A provider of cryptocurrency trading robots, 3Commas was launched in 2017 by owner Yuriy Sorokin, with the aim of helping clients to generate profit without constantly monitoring portfolios and crypto exchanges. The platform offers many additional services such as portfolio rebalancing and education via an academy, with tutorials and technical analysis tools.

The 3Commas headquarters is based in Tallinn, Estonia, and there is an additional office in Toronto, Canada.
Trading Bots Explained
A trading robot is a program that automatically executes trades on your behalf. You can input instructions to determine the strategy that the bot will follow. One of the key benefits of a trading bot is extending the total time you can be trading. This is achieved as a bot will monitor crypto exchanges and act as a portfolio manager by placing buy and sell orders without your oversight required.
Unlike stock markets and forex trading, crypto exchanges do not operate in a certain time zone, they are open 24 hours and so 3Commas bots can generate profit while you sleep.
How Does A Trading Bot Work?
Say, for example, you want to trade with Ethereum (ETH). A trading bot, such as a 3Commmas bot, can place a purchase order when ETH is worth $2,000. Depending on your risk appetite, the bot can sell the ETH at a certain percentage of profit, for example, 10% for a low-medium risk level. Therefore, once the ETH in your wallet is worth $2,200, the bot sells your crypto token.
It is also possible to implement safety orders and stop loss orders so that you can cut your losses. For example, you purchase $2,000 worth of Ethereum but the value of ETH soon declines. If you place a stop loss order at $1,800, you will have only lost 10% of the initial investment.
Note, that while it is not required, you can still exercise control over the trades. For example, 3Commas provides a cancel deal button on trade orders that have not been processed.
What Exchanges Does 3Commas Support?
There are 19 cryptocurrency exchanges in the marketplace supported by 3Commas. Almost all of them can be used for spot trading, for example, KuCoin, Coinbase Pro, Kraken and OKX (formerly known as OKEx). You are also able to trade futures on exchanges such as ByBit, Gate.io and FTX. Binance is the only exchange that allows margin trading with leverage. The full list of supported exchanges, and the bots permitted on each, can be found on the 3Commas website.
If you want to use an alternative exchange that is not yet linked to 3Commas, such as Phemex, Altrady and Uniswap you will need to consider alternative trading bot providers. Examples include Cryptohopper, Bitsgap, Wunderbit, Coinrule, Zignaly, Shrimpy, KuCoin Bot or the free alternative Pionex, which you can compare vs 3Commas.
Products & Services
Trading Bots
3Commas offer many different types of trading settings for bot such as DCA bots, GRID bots, Options bots and HODL bots. If you are unsure how to best set up a trading bot, you can use pre-made strategies that have already proven successful.
It is easy to copy another trading bot. Go to the Marketplace section on the Trading Bots tab and select which exchange you want to trade on. You can see the name of the bot, the type of strategy, the profit over the past month and the crypto which is traded. If you are unsure about a certain bot, you can use the backtesting feature to verify the quality.
DCA Bot
Using signals to open and close positions, there are three types of 3Commas DCA Bot for you to review, all offering different levels of expertise: GORDON, Wizard and Advanced. GORDON bots are simple as you choose between a conservative strategy, a moderate strategy or an aggressive strategy. Wizard bots are best for new trades as there is setup help that guides customers through strategy, deal start conditions, safety orders and other advanced settings. Advanced bots are for traders with plenty of experience as there are many different customization options. For example, you can include rules to determine whether the bot adopts a long or short strategy and input orders to for safety, to take profit or to stop loss.
For all bots you can choose the quote and profit currency. For example, you can sell your XRP cryptocurrency on Ripple, a money transfer network, in favour of Tether, a stablecoin cryptocurrency that is hosted on the Ethereum and Bitcoin blockchains and also known as USDT.
GRID Bot
The 3Commas GRID bot is easy to create and ideal for beginners getting started with trading bots. Any generated profits are immediately deposited back into your wallet rather than being reinvested into crypto.
The bot adopts a grid strategy such that the user chooses a number of 'levels' to form a grid and then inputs upper and lower bounds. The bot uses these levels to determine when to buy crypto and when to sell. If there are three levels, for example, when the asset's price touches the lower bound, the bot places a buy order. If the price hits the upper bound, the bot places a sell order. The middle level can be used to trigger both buy and sell orders depending on the price movement. For instance, if the asset's value declines past the middle level then the bot places buy orders. If the price increases past the middle level, then the bot sells the crypto.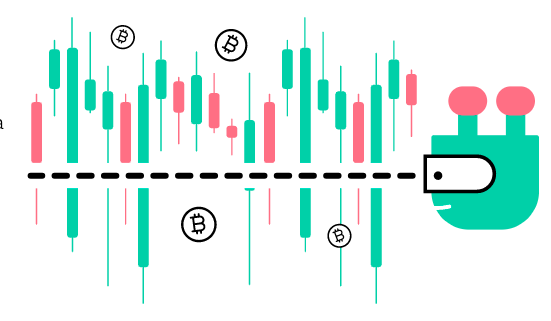 HODL Bot
Rather quaintly meaning, 'hold on for dear life', the HODL, is a trading bot aimed at longer-term investing rather than day trading. This 3Commas bot works by placing buy orders at regular intervals. Each buy order is for the same amount, regardless of the price of the asset.
For example, you might set a base order size of $50 worth of Stellar (XLM) every five days for an entire year. If the price of XLM has increased over the course of the year that you have been trading with the HODL bot, you will have generated a profit. This bot helps traders to profit from steady growth over an extended period of time.
Options Bot
This bot can buy and sell both call and put options. You have several strategies to choose from such as the exotic-sounding long put, long straddle and short butterfly, amongst many others. Each strategy has specific settings that can be customized.
3Commas has created a 'Simple' settings section where you can choose between high and low volatility assets and whether the trends are expected to be bullish or bearish. If you customize using the advanced settings, you can manually input the order positions for a greater degree of control over the strategy.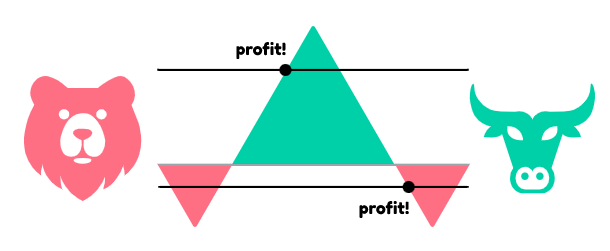 Trading Terminal
A proprietary trading terminal available to all of 3Commas customers, this is a well-developed platform with many customization options useful for technical analysis and planning out a strategy. For example, you can overlay the chart with patterns, prediction and measurement tools, Gann and Fibonacci tools and indicators such as MACD, EMA and RSI-7 or 14. Additionally, you can present the chart using timeframes ranging from one minute up to one month.
TradingView
3Commas has linked with the signals provider TradingView; an advanced signals platform that provides many helpful tools and indicators to aid analysis. In addition to a library of user-created signals and indicators, the platform also allows customers to create their own using the Pine Script programming language. The benefit here is linking your trading bot to indicators and signals by TradingView and using the information to execute trades, according to your strategy.

How To Setup And Connect A 3Commas Bot With TradingView
Go to the 'create a new bot' page on 3Commas website
Select 'TradingView Custom Signal' from the 'Trade Start Condition' dropdown list
On TradingView, go to the 'Alerts' section and tick the 'Webhook URL' option
To create a notification on TradingView for opening a position, go to the bot view page on 3Commas and paste the 'Message for Deal Start Signal' text into the TradingView 'message' field
To create an alert to close a position, paste the 'Message for to close order at Market Price' from the 3Commas bot view page onto the TradingView page for creating notifications
For more information on the integration process with TradingView, contact the 3Commas support team.
Account Plans
3Commas services are available in four account plans. The full breakdown of the features for each account type can be found on the website. All accounts have unlimited access to the scalper terminal.
Free Account
3Commas services are available free of charge but with limited features. A free account will enable you to have only one bot of each type and one Active SmartTrade, which is an intelligent, 24/7 trading bot. You can use it to login and schedule buying and selling at the same time. With the take profit and stop loss features, you can help you to get the up-trend profit and avoid the risk of huge losses.
It is worth noting that this account cannot be used for paper trading.
Starter
The 3Commas Starter account is available for $29 per month or for $174 as an annual subscription. The only difference between the free account and a starter account is that there are no limits on Active Smart Traders and you can enable paper trading.
Advanced
The Advanced account costs $49 per month or $294 if you purchase a year subscription. Users can create one GRID bot and one Options bot, however, all other bots and Active SmartTraders are unlimited. Trading with a demo account is also permitted.
Pro
This is the most advanced 3Commas account, costing $99 per month or $594 per year. Users with this account can create as many trading bots as they like. Furthermore, this account has access to the developer API service.
Promotional Deals
3Commas runs a free three-day Pro account trial for all customers. You do not need to provide any credit or debit card information. This is a great way to test all features that 3Commas has to offer before committing to a subscription.
During the free trial, you do not need to use real capital. You can test the platform using the paper trading account and reset your funds when you are low. If you sign up for a plan but later decide it is not worthwhile, it is easy to cancel your subscription.
3Commas also runs a referral code scheme so you can get a discount on the subscription. Many websites provide promo codes that you can use.
Device Compatibility
3Commas is available to download on both Android and iOS mobile devices via the Google Play store and the Apple App Store, respectively. On your computer, you can access the platform via a browser so whether you run Apple OS, Windows or Linux, you can use 3Commas. There is no official desktop app but you can find third-party websites which have created unofficial apps online.
Reliability
On the main website, you can see the status for many 3Commas services such as signals, tools, wallet and the entire system. The page tells you when each service is down and over the past 90 days, all services have been offline for less than 0.01% of the past 90 days.
Is 3Commas Safe?
3Commas uses encrypted APIs to keep your payment information and capital secure. The company does not know your login information for exchanges so even if 3Commas is hacked, your data is not compromised. Moreover, 3Commas supports two-factor authentication (2FA)and provides backup keys in case you need to reset your 2FA method.
To protect your capital, 3Commas has implemented several measures. With Smart Cover trades, for example, you can use safety orders such as multiple take profit and stop loss orders. These are helpful triggers that help to prevent you from losing money.
Also, there is the option for trailing buy orders, which are used to purchase crypto at the best opposite rate. Trailing sell orders are the reverse.
Customer Support
If you have any issues with 3Commas such as attempting to change the mail or login details or to request a refund, you can contact the customer support team. There is a section on the website detailing common errors such as if the bot is not working or trading, there are insufficient funds, issues with placing base orders and placing safety trades. If your problem is still not solved, you can contact the support team through the following channels:
Live chat
Contact form via the website
Email to support@3commas.io or sales@3commas.io
3Commas also runs a blog which is a good way to stay updated with news such as new features and system upgrades.
3Commas Wiki
The 3Commas education section, with FAQs and detailed tutorials, are perfect for learning the platform. You can find answers to questions such as what is a safety order, how to create a bot, what is CQS scalping and how to stop a bot. You do not need to sign in for all of this information as the academy is available for all. This is a great way to learn about concepts such as KYC (Know Your Customer, the process of verifying the identity of a customer, to prevent banks being used by criminal elements for money laundering) and arbitrage – an investment strategy in which an investor simultaneously buys and sells an asset in different markets to take advantage of a price difference and generate a profit.
You can also find out more about smart trades with buy or sell orders, safety orders, real capital trading accounts and have the different types of bots explained in-depth. One particularly helpful page is on the Quickfinger Luc (QFL) strategy, with a tutorial demonstration on the settings for the bot in the signal market.
Benefits of 3Commas
Strategies can be executed exactly according to instructions
Can copy from successful traders
Removes emotion from trading
Easy to set up bots
Drawbacks
Expensive
Only available for trading crypto
Can only be used for certain exchanges
3Commas Verdict
3Commas bots are a great trading aid. They provide customers with a way to execute a strategy according to given instructions. There are many different options and so whether you are a beginner trader in the USA aiming to boost your 401k or an advanced trader from Ukraine, you will find a suitable trading bot.
Importantly, there are no requirements for knowing programming languages such as Python, meaning these services are very accessible for mastering and generating passive income.
FAQ
Is 3Commas Safe?
If you've been meaning to explore 3Commas but worried about its safety, the good news is that 3commas is a legit trading robot provider that you can trust. Your payment information is encrypted and kept safe. Additionally, you can enable 2FA to help keep your account secure.
How Do I Update The 3Commas API Key?
An API is an application programming interface key, which is a unique identifier used to authenticate a user, developer, or calling program. If the API key is not working or it is invalid, you will need to update it. The process may be different between exchanges, for example, Coinbase Pro vs KuCoin, Kraken and FTX. Generally, you go to the API management tab on the exchange's website and edit the restriction. Here, you can enable features such as reading, margin and withdrawals. After saving, go to the 3Commas platform and click the refresh button next to the exchange name. If you want to see official API documentation with information such as the base WebSocket endpoint, go to the 3Commas Github.
Are 3Commas Bots Profitable?
3Commas trading bots can generate revenue but it is worth remembering of course that profits are not guaranteed. So when considering whether 3Commas is worth it and how to make money, it is important to note that while it is a good provider of trading bots, the bots only execute your strategy. To cash out your profit, you need to make a withdrawal using the exchange, not with 3Commas, although you can add funds via 3Commas. It is important that you do your research first to learn how to make money.
How Much Does 3Commas Cost?
The often asked question – is 3Commas free? There are four different 3Commas trading bot plans. These monthly rates for each are as follows: Free: $0, Starter: $29, Advanced: $49, Pro: $99. Note that these rates do not account for any exchange fees you may be charged for trading.
Can You Short Positions On 3Commas?
A short, or a short position, is created when a trader sells a security first with the intention of repurchasing it or covering it later at a lower price. 3Commas allows users to create bots which open short positions and open long positions. There is a tutorial on how to use a 3Ccommas bot to short positions in the education section.
What Are The Best 3Commas Bot Settings?
There are many resources you can use to find the best 3Commas bot settings. You can find tutorials, reviews, examples and results on websites such as LinkedIn, YouTube, Reddit, Facebook and Quora. This is a great way to find recommendations for strategy and starting deal conditions. If you are unsure about creating a bot yourself, 3Commas provides a copy trading service where you can replicate the success of DCA, GRID, Options and HODL bots.
3Commas provides automated trading bots for speculating on popular and emerging cryptocurrencies, including Bitcoin. Various robots and signals are available to suit a range of strategies.