UnionPay Brokers 2022 - Which Brokers Accept UnionPay?
UnionPay International (UPI), or China UnionPay (CUP), is a payment provider popular among online day trading brokers. You may have spotted the tricoloured logo on your broker's website or at your local ATM, though it may not feel as familiar as Visa debit and credit cards.
The payment service offers multiple trading rewards and online shopping benefits, as well as QR code payments, which we will cover in this review. Learn more about trading with UnionPay and find out the advantages of adding a UPI card to your wallet.
UnionPay Brokers


eToro is a multi-asset platform which offers both investing in stocks and cryptoassets, as well as trading CFDs.
eToro is a multi-asset platform which offers both investing in stocks and cryptoassets, as well as trading CFDs.


Quotex offers a proprietary web platform that offers digital options and copy trading.
Quotex offers a proprietary web platform that offers digital options and copy trading.
Overview
Founded in 2002, UnionPay International is a subsidiary of China UnionPay, a financial services corporation headquartered in Shanghai. The company offers cross-border bank card schemes, merchant services, as well as convenient online services to cardholders. It's also a popular deposit and withdrawal option at day trading brokers worldwide.
The payment provider operates under the People's Bank of China and is the only Chinese interbank network that connects all bank ATMs in the country. With both credit and debit cards combined, it is also the largest card payment system globally, outperforming Visa and Mastercard.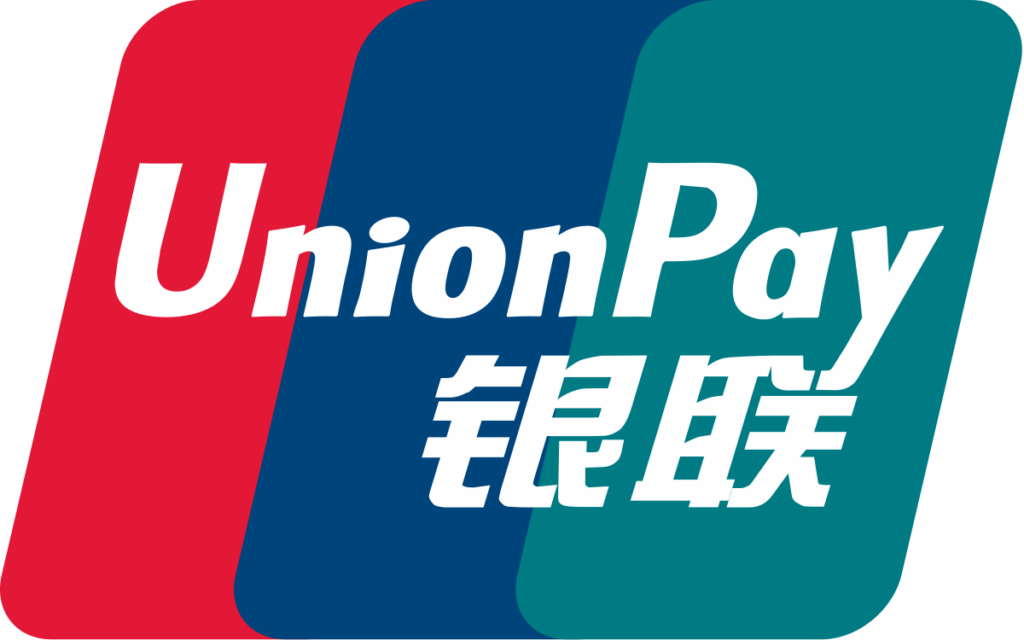 Pros Of Trading With UnionPay
Easy To Sign Up
You can register for a UnionPay card through one of the approved banks listed on its website in minutes. Once signed up, it's quick and easy to start making deposits and withdrawals at your trading broker.
In recent years, several foreign payment service providers have started to offer UnionPay prepaid cards in areas beyond the Asia-Pacific region. In 2019 for example, the company began rolling out virtual prepaid cards in the UK to corporates and consumers. HSBC bank also offers a dual currency card for those who work or travel frequently in China. In the US, users of ECARD are also allowed to apply for prepaid UnionPay cards online, as well as UPI Gift Cards.
Accepted Everywhere
UnionPay has enabled card acceptance at brokers in 179 countries, including the UK, the United States, Australia, New Zealand and the UAE. For cash payments, you can find accepted ATMs by searching for your location in the ATM locator on the payment provider's website.
The organisation is also in alliance with over 2,300 institutions and banks in the world, including Discover in the USA, JCB in Japan, UOB, OCBC and DBS in Singapore, Hang Seng in Hong Kong, KTC and KBank in Thailand, Khan Bank in Mongolia, HSBC in the UK, BDO in the Philippines, BCA in Indonesia, HBL in Pakistan and many more.
Convenience
UnionPay supports broker deposits and withdrawals in almost all currencies and also works with all mobile devices and computer browsers, making it more accessible than other contenders such as AliPay or WeChat Pay.
CUP is also offered as a convenient mobile app and now supports QR code payments, as well as Google Pay and Apple Pay in some countries, such as Hong Kong.
Foreign Transactions
UnionPay partnered with MoneyExpress, a cross-border remittance service that operates in 45 countries and regions. MoneyExpress settles the exchange rate in advance and deposits the remittance back to the customer's UnionPay account in RMB. This means it's a cost-effective way to fund your online day trading account from abroad.
Rewards
If you already use Visa or Mastercard to deposit funds into your trading account, it's also worth signing up for a UnionPay card to reap the various promotions and local perks. Recent rewards have included:
Union Pay Prestige card –  Cinema privileges including discounts on movies as well as a buy one get one free movie offer
Union Pay Grab (Thailand) – Discounts when using GrabFood or GrabCar services
BDO Bank 2020 Union Pay Special Rebate Offer (Philippines) – Online cash rebates for Gold, Diamond or Diamond Prestige credit cardholders
QuickPass (Asia, Russia, Australia) – Contactless mobile payments with rewards at various retails stores such as Watsons and KFC (e.g. KFC deal in Pakistan)
KTC Promotion (Thailand) – Discounts when you spend with a KTC Union Pay card at Big C supermarkets
Union Pay HK Your Way (Hong Kong) – Cash coupons when you spend at participating stores
Union Pay UPlan – Cross-border discounts and downloadable e-coupons at various shopping outlets
Cons Of Trading With UnionPay
The most notable downside is the limited number of brokers and banks at which you can apply for and trade with a UnionPay card.
It is also surprising that CUP is not yet accepted at one of China's largest ecommerce services, AliExpress. In addition, from the 1st December 2020, the E-Wallet in NETSpay (a popular Singaporean payment app) will no longer be available. However, consumers can still use the UnionPay QR Code in Singapore and globally using the Bank of China mobile app.
Finally, whilst the UnionPay network has extended to many countries in Asia, Europe and beyond, some areas do not yet present the UPI logo on broker's websites and ATMs. In such cases, cardholders will need to inquire whether UnionPay cards are accepted.
Speed
Transactions are generally instant when you pay online using UnionPay but note that if you are using a prepaid card, it can take several days to transfer money into it beforehand. It's also worth noting that while most brokers process CUP deposits instantly, withdrawals can take longer.
Security
As with other major payment processors such as Visa or Skrill, broker transactions via UnionPay are safe and secure. The company employs numerous security protocols including the UnionPay 3D Secure (3DS) online payment authentication solution. CUP QR code payments are also fully encrypted.
Deposits & Withdrawals
For the various forex and stock brokers that do accept UnionPay, funding is fast and easy. Make sure to check in advance with your broker what the minimum deposit amount is, especially if you're using a prepaid card.
If you have deposited using UnionPay, withdrawals may need to be issued via the same account. Always make sure that the name and address on your ID documents are the same as your UPI registration details. It's also worth flagging that there may be overseas withdrawal limits with some brokers; you can check this by contacting customer support when you open an account and login.
Fees & Costs
Fortunately, many trading brokers offer fee-free payments via UnionPay, including IC Markets and Pepperstone.
For overseas spending, cross-border transaction fees may apply, as well as ATM commission fees. Note that international debit card commissions are usually lower. Conversion fees may also apply depending on the exchange rate used. This tends to be between 1% and 2% higher than the value of your purchases abroad.
In any case, it's best to check with your vendor or bank beforehand, as these fees vary from country to country.
Is UnionPay A Good Choice For Traders?
If you're a trader based in Asia, Russia or the US, you may already own a UnionPay card for your day-to-day spending, so it's convenient to also use it for day trading. Using your UPI card to make deposits and withdraw revenue from your trading platform also comes with additional benefits, such as instant processing and secure payments.
However, given that UnionPay is still not widely accessible to consumers beyond the Asia-Pacific region, the payment service will not be offered by as many brokers as Visa, Mastercard or PayPal, for example.
FAQ
What is a UnionPay card?
UnionPay is a credit card or debit card issued to consumers who have a bank account with one of the participating banks. Foreign consumers may also be eligible for a prepaid card which they can then use to fund their online day trading account.
How do I use UnionPay online?
You can pay for goods or deposit into your trading account using your debit or credit card number and details. Look out for the UnionPay icon at your chosen vendor or broker.
How do I apply for a UnionPay card?
As long as you are eligible to open an account with one of the partnered banks, you can get a UnionPay card by contacting your provider or going into a branch.
Is UnionPay accepted in Europe?
Yes, UnionPay cards are generally accepted in many European countries, including the UK, France, German, Spain and Italy, but traders will need to check if their chosen brokers accept UnionPay deposits.
Where is UnionPay accepted?
UnionPay is accepted at brokers in 179 countries including across Europe, Asia, Africa, the United States and the Middle East. Alternatively, see our list of brokers that accept UnionPay deposits.
Is UnionPay safe to trade with?
Yes, UnionPay uses various security systems to ensure customer transactions are safeguarded, both online and on mobile applications. This includes 3D Secure protocols as well as encrypted QR codes.