Thomas Kralow Review 2023
Thomas Kralow is a financial mentor that runs a trading academy providing a "University-Grade Trading Education". Whether you are new to finance or a more experienced trader wanting to refresh your economic knowledge, educational courses like this one offer a structured and in-depth opportunity to grow your fiscal understanding. This 2023 Thomas Kralow review will cover the content and structure of the course, the price of each program and whether you should consider signing up to the Thomas Kralow trading academy.
What Is Thomas Kralow?
Thomas Kralow (which is his real name) is the founder and CEO of the eponymous company that provides the "University Grade Trading Education" program. Born in Latvia, Kralow claims to have enjoyed a successful career as a day trader and earned over $9 million in profit. Having retired from trading to focus on other interests, Kralow now runs a range of trading courses through his academy to provide a comprehensive education of the financial markets.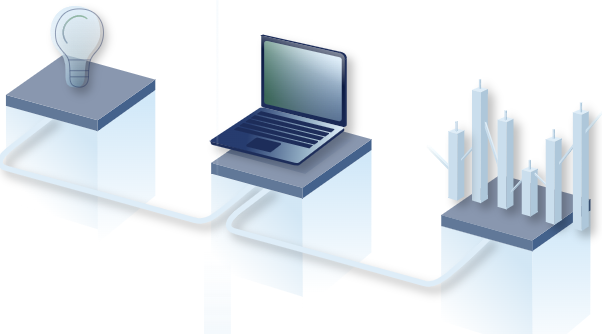 How Thomas Kralow Works
While Thomas Kralow is personally an advocate for a persistent and patient trading strategy, his course claims to give traders the necessary understanding to devise individual strategies. Indeed, Kralow promises to teach traders far beyond what competitors offer their students. The website claims that up to 80% of trading is made up of aspects beyond the mere technical analysis lectured on by other trading schools and broker sites.
After enrolling in a Thomas Kralow program, students have 150 days to complete their course through on-demand lessons and homework assignments before they sit a final exam to test their knowledge. Successful students are presented with a diploma to certify their completion of the trading course.
Thomas Kralow Courses
Kralow offers basic, complete and shortened trading courses for students.
Basic Program
The basic program is designed for complete beginners that may feel overwhelmed by the more advanced topics covered in the other two courses. The Thomas Kralow basic trading course is a 21-day program with two chapters containing 20 lessons, 19 interactive quizzes and 7 practical assignments.
Complete Program
The complete trading course consists of 202 complete lessons arranged into 16 distinct chapters. Over 145 interactive quizzes are designed to consolidate knowledge learned from the course and 82 specific practical assignments allow students to apply what they have learned in real trading scenarios. The course is assessed and graduates will receive a Thomas Kralow university-style diploma upon finishing their final exam. The diploma has a GPA score of up to 4.0 based on performance in quizzes (40%), practical assignments (30%) and the final exam (30%).
Shortened Program
Thomas Kralow's shortened trading course is nearly identical to the complete program, only omitting the first chapter content. This program is designed to provide a small discount to more experienced traders that do not require the complete program's introductory lessons.
All of the academy's trading courses, including the trading psychology segments, can be saved for free with a simple PDF download for later use, reading and referral.
Program Delivery
For each trading education program, Kralow provides three levels of support to students. These are as follows:
Standard
As well as the course materials, students have access to the Thomas Kralow trading community forum to interact with other students and graduate traders. Available on-demand 24 hours a day, seven days a week, the content in the standard course is delivered via 100% independent learning.
Assisted
The assisted course contains all of the same content as the standard program but includes guidance from a Thomas Kralow academy advisor. The assisted course is marketed as having a 60% independent learning to 40% assisted learning split.
The extra features of the assisted program include individual homework checking with personalised feedback, access to a personal live assistant for the duration of the program and real money trading support for 30 days after graduation.
Assisted Plus
The Thomas Kralow assisted plus course is the most comprehensive program offered by the trading academy and comes at a hefty premium. As with the assisted program, all of the educational content is the same as with the standard course. The assisted plus program offers all of the extra features of the assisted course, as well as access to the mentorship of Kralow himself.
This program claims that 60% of its content is completed with the personal guidance of Kralow, 30% with other assistants and the remaining 10% of learning is independent. The extra features offered in the assisted plus course include personal checking of trading algorithms and strategy, a private line of communication and private, one-on-one mentorship by Thomas himself. A lifetime 20% discount is also offered on all other products and services.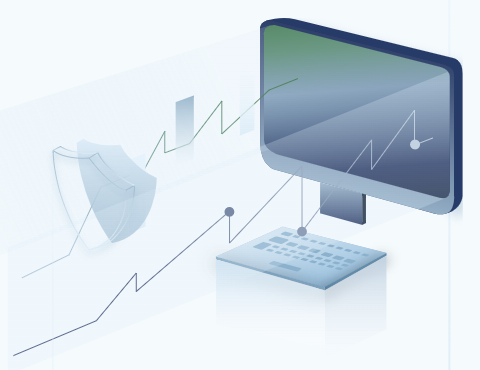 Pricing & Fees
Unfortunately for traders, Thomas Kralow does not offer any course for free. The tuition price for the trading academy courses varies quite significantly based on which program students enrol in.
Course Fees
The basic course fees are:
Standard Course Fees – For the standard variant of the basic course, Thomas Kralow charges a one-time payment of $123.
Assisted Course Fees – For an assisted version of the basic program, students must part with $369.
Assisted Plus Course Fees – The most comprehensive basic program package costs students $899.
The course fees for the complete and shortened programs are as follows:
Standard Program Fees – The standard course costs $395 per month for four months or students can save $300 by paying a one-off price of $1,280 for tuition. The shortened program costs $375 a month or $1,180 upfront.
Assisted Program Fees – The price of the assisted course is more substantial than the standard program. Students have the option of spending $875 per month for four months or saving $520 for a $2,960 lump sum payment. Shortened course students pay slightly less at $825 a month or $2,780 upfront.
Assisted Plus Program Fees – For the full Thomas Kralow personal mentorship package, students have to part with an eye-watering $6,125 per month for four months. A one-time payment of $19,980 allows a saving of $4,520 over the instalment option. The shortened program is $5,845 per month or $18,880 upfront. A lifetime 20% discount on other services and products is included with this program.
The trading academy runs a 30-day money-back guarantee if a student is unhappy with the service for any reason.
Deals & Promotions
The Thomas Kralow trading academy runs regular discounts on its courses, such as a 50% off Black Friday deal. It is worth waiting for a promotion or even asking customer support if they can offer any money-off deals if you are thinking of enrolling in the "university-grade" trading education program.
Pros Of Thomas Kralow
Holistic Approach To Trading – One of Kralow's biggest selling points for his courses is the inclusion of more than just technical analysis and fundamental market knowledge. The courses aim to provide traders with money management skills, an understanding of trading psychology and realistic expectations for returns.
Straightforward & Transparent Courses – Before enrolling on a Thomas Kralow trading course, the curriculum chapters and information on the contents of the program is made clear. Students know exactly what they are paying for.
Money-Back Guarantee – If your course does not meet expectations, students can receive a refund for up to 30 days after enrolling.
A Range Of Trading Styles – The Thomas Kralow complete course offers education on a range of markets, as well as long-term investment strategies. Longer-term trades are often neglected by more day-trading focused educational programs.
Cons Of Thomas Kralow
Expensive Courses – Thomas Kralow's courses are very expensive for what they offer. The assisted complete program will set students back almost $3,000 and it is difficult to justify that amount of money based on the content of the course.
Untrustworthy Reviews – One suspicious area of the business is its reviews. Many critical Trustpilot reviews have been deleted, while some suggest that many of the remaining five-star reviews may not be legitimate. Even reviews on sites like Reddit have been targeted, with shady new accounts made to discredit critics.
Useless Diploma – Despite being marketed as university-grade trading education, this does not make the Thomas Kralow diploma a certified qualification. While traders may aspire to the diploma and a high GPA for reasons of motivation and a sense of achievement, unfortunately, it has no intrinsic value as a qualification.
Security
For trading and educational platforms, security is one of the most common worries for clients. Thomas Kralow processes your account and payment information securely using high levels of safeguarding to protect user data from unauthorised access. While user accounts are password-protected, payment information is not entered through a secure portal that would ensure full encryption and maximum security. Instead, students must input sensitive card information through a form on the, albeit secure, main site.
The Thomas Kralow privacy policy reveals that the company are happy to sell personally identifiable information to selected third parties for marketing and sales. Prospective students should make sure they are willing to be contacted by other companies before giving personal information such as their email or home address to the platform.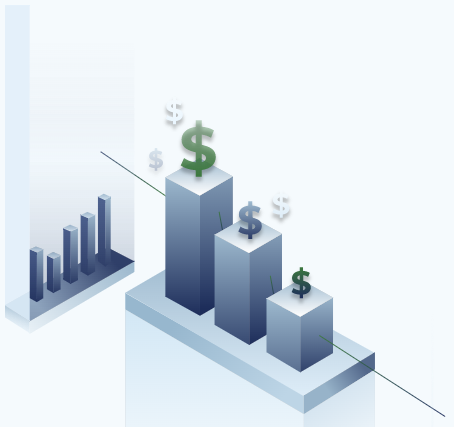 Customer Support
Thomas Kralow customer support is delivered via email and telephone. Presumably, this telephone number is available once a student has enrolled, as it is not available on their promotional website. However, the email addresses provided are:
General Enquiries: info@thomaskralow.com
Customer Support: support@thomaskralow.com
Trading students that enrol in the assisted or assisted plus programs have access to additional support in the form of a personal assistant. Assistants can answer specific questions on the course content and are available for 30 days after graduating from the course.
How To Enrol In A Thomas Kralow Course
To purchase a Thomas Kralow trading academy program, users can browse available courses using a link on the home page. After selecting from the basic, complete and shortened programs, prospective students select their preferred level of assistance: standard, assisted or assisted plus. After choosing whether they wish to pay in monthly instalments or a lump sum, the company requires a name, email address and payment card information to enrol in the course. There is also a box to input promotional codes.
Additional Features
Here are some additional features that may be of interest to prospective Thomas Kralow students.
Newsletter
Thomas Kralow provides a free weekly newsletter to students and non-students alike. The newsletter content is not mentioned but it is reasonable to assume that it will include market news, trading tips and potentially some special offers for the courses.
Those who wish to sign up for the newsletter have to give their first name, email address and, strangely, their phone number. Given what we have learned about the company's privacy policy, perhaps traders should look elsewhere for market news.
Free Webinar
The closest Thomas Kralow comes to a free course is a 90-minute trading webinar. As with the newsletter, the actual contents of the video are not provided but traders considering signing up for a program should not turn down a free taster of his courses.
Thomas Kralow Trade Ideas
Thomas Kralow and his team also run a trade ideas service, handpicking investment ideas and providing them to clients for a fee. Kralow Trade Ideas takes great pains to differentiate this service from forex signals services, claiming to provide investments with long term potential backed by comprehensive analysis. This service is available for $67.99 per month or a yearly payment of $569.99, with a 30% saving.
Thomas Kralow Verdict
The Thomas Kralow stock trading courses provide new and intermediate traders with a comprehensive foundational knowledge of the financial markets. The programs are well-structured and cover far more than just technical analysis, also delving into the psychological aspects of investing. However, much of the Thomas Kralow course content can be found on the internet, in books or indeed within other educational courses for a far lower cost. The Assisted Plus courses are especially costly. High pricing combined with the shady practice of deleting negative critiques and planting fake positive reviews could understandably make traders wary of Thomas Kralow llc.
FAQ
Who Is Thomas Kralow?
Thomas Kralow is of Latvian nationality and is a retired day trader that alleges to have made over $9 million in trading profit in his lifetime. Now, Thomas runs an educational course and mentors aspiring day traders that wish to try and emulate his claimed success.
Is The Thomas Kralow Trading Course Legit?
The Thomas Kralow stock and asset trading courses provide students with up to 20 chapters of fundamental trading knowledge, including technical analysis and insight on the psychological aspects of trading. The courses are legitimate and cover all of the areas that they claim to.
Does Thomas Kralow Teach Forex?
While the course content covers the skills needed to analyse and trade on the forex market, Thomas' advice is to steer clear of forex trading. However, individual students are free to do as they wish.
Can I Get A Discount On The Thomas Kralow Stock Trading Course Price?
Thomas Kralow regularly runs promotions, offering money off his trading programs. In 2021, there was a 50% off sale for Black Friday. It is probably worth waiting for a sizeable discount such as this to help reduce the high enrolment fees of the trading academy.
Does Thomas Kralow Have A Mobile App?
Unfortunately, the Thomas Kralow university-grade trading education program does not have a mobile app. However, the on-demand course content can be accessed on mobile devices through a web browser.
Thomas Kralow is a Latvian professional trader offering investment education courses with one-to-one assistance and tutoring for beginner and experienced investors and traders.