The Stock Whisperer Review 2023 Review 2023
The Stock Whisperer is a day trading educational platform that offers a range of subscriptions and courses. This 2023 review will cover account login requirements, subscription pricing options and customer support. We will also discuss the various services available, including the Java Pit and the two-week boot camp.
What Is The Stock Whisperer?
The Stock Whisperer is an educational platform owned and operated by Stefanie Kammerman. Over the years, the trading company has grown to integrate several services, courses and tools suitable for both beginner and experienced investors. These services can be accessed online via one-to-one exclusive tutorials, on a shared platform or the newly launched trading room app. Today, the platform has created a sense of community with like-minded day traders, encouraging sharing of ideas, news and tips.
On the company website, Stefanie Kammerman claims to be a full-time professional day trader with 20+ years of trading experience. She quotes to have trained thousands of students and aspiring investors. The professional is currently on tour across the US and Canada with The MoneyShow.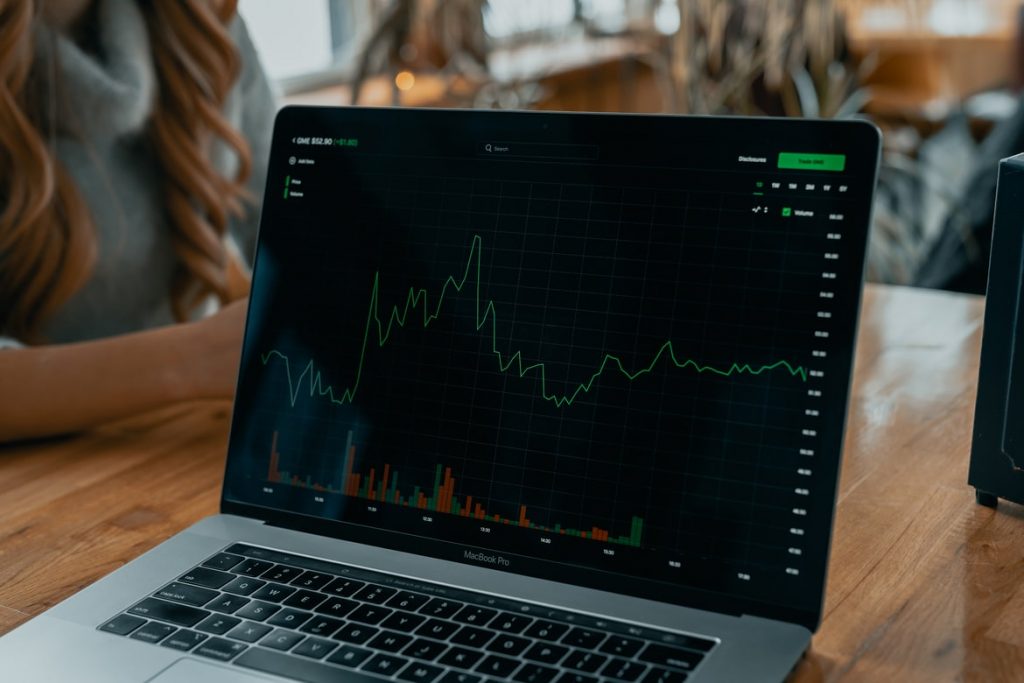 What Services Does The Stock Whisperer Offer?
There are various services and courses offered by The Stock Whisperer. These can be one-off access, monthly subscriptions or short term intensive training courses. The courses are suitable for both new and experienced day traders with topics from the basics of trading up to strategy implementation. We outline these below:
Trading Rooms
The Training Pit
A live training room ideal for new, inexperienced day traders. The Training Pit is run by some of Stefanie's most experienced assistants. It is a user-friendly environment in which new traders can learn the basics of investing. The beginner workshop consists of several audio meetings and daily or weekly 'whisperer' videos covering 20 learning objectives. Topics include learning how to execute a trade, finding the right broker for you and understanding technical analysis functions.
Classes are available Monday to Friday on thestockwhisperer.com. A class schedule is displayed on The Stock Whisperer website with postings of upcoming topics and session leaders. It is recommended that new day traders complete The Training Pit course before progressing to the next level of training room courses.
The Java Pit
A unique trading room experience. The room consists of several experienced traders sharing their set-ups and trade ideas. Stefanie offers audio meetings throughout the trading day; both pre-market and live trading with screen sharing capabilities. There is a focus on the highest probability trades within the Dark Pool. The community initiative also encourages sharing advice about the best platforms and brokers, the latest economic news and the best stocks.
Crypto'tunities
A virtual community room with a focus on the booming crypto market. It aims to be a more comprehensive version of trader education vs the typical subscription service offerings of newsletters and podcasts. The trading tool consists of training, educational resources, data points and interactive community support. Screen sharing again is a benefit of this trading room. Live investing is streamed throughout the day with a 'model portfolio' available to understand best-practice trading techniques. The room is accessible 24/7 as trading this asset complies with no market closures. Additionally, crypto enthusiasts can access events, workshops and personalised coaching slots with the subscription.
Courses
Boot Camp
A two-week, 7-hours-per-day intensive course. The concentrated sessions will focus on transforming individuals into disciplined day traders. The classes cover day trading, in particular, but also touch on swing trading styles, as well as long-term investment strategies. These are created for those individuals ready to take the next steps in their trading journey, with a focus on controlled entries and well-thought-out exit strategies. Topics include learning how to map out trades before entering a position, trading without emotion, drawing trend lines and money management. Online classes are phased across two consecutive weeks, though all classes are recorded if this is not manageable.
Dark Pool Insights
A weekly newsletter subscription service. Receive a 20-minute teaching video each week outlining the recent Dark Pool activity. Stefanie's aim with this service is to evaluate trades taken within the previous week. View entry and exit analysis and trade set up ideas for the upcoming seven days. Topics do vary but can include trading strategies, FOMC meeting reviews, spotting corrections or mapping trades with moving averages and pivots. Each video session is different, with various insightful topics covered.
Virtual Lunch Session With Trading Pit Access
Three-month activation access. A personal approach to Stefanie's trading advice. A pre-recorded lunchtime session is shared with subscribers each week for viewing at 13:00 – 14:00 EDT. As a special bonus, members have Training Pit access included within their payment plan.
Mobile Application
The Dark Pool App
A new mobile application, The Stock Whisperer Dark Pool data app provides instant access to Dark Pool trades and ideas. It is available for free download to iOS and Android devices, though a monthly subscription fee is applicable to access trade insights. Receive a notification to your device on unusual trade patterns in the market, the latest trends to follow and strategy sharing. Users will also receive a notification when the Dark Pool is entering a trade and again when it is exiting one. The private feed within the app offers exclusive information specific to each trading day.
Free Services
The Stock Whisperer Blog
Regular insightful posting on the trading room website, witnessed by Stefanie throughout her investment journey. This service also offers free YouTube tutorial content. Topics on The Stock Whisperer blog include the best time frames to trade, upcoming stocks to watch and trade highlights of the day.
The Free Trading Room
A space with no fees where traders and investors can enter and share trade ideas with other like-minded individuals. Simply create an account and access the free membership service. View the Dark Pool feed, learn how to increase investment returns and understand how to spot market pullbacks and corrections in advance.
Pricing
The Stock Whisperer day trading courses and services typically involve a monthly or one-off payment. Below we outline the fees associated with the training contact available:
The Java Pit – no information on applicable fees
Dark Pool Insights – $37 per month
The Free Trading Room – does exactly what it says, no costs applicable
Crypto'tunities – monthly subscription plan available at $89.99 per month
Boot Camp – one-off payment of $3499 for 70 hours of the workshop (2 weeks)
Virtual Lunch Session With Trading Pit Access – $1495 for a three month sign up
The Dark Pool App – monthly subscription service priced at $19.99 per month. This is an auto-recurring subscription, though you may cancel at any time
The Training Pit – $99.97 per month, or $269.97 for a 3-month subscription. This is an auto-recurring monthly or quarterly plan, though you may cancel at any time
We would recommend utilising the free services before purchasing a monthly subscription plan or one-off course payment. The free trading room will help you understand the educational content available.
The Stock Whisperer trading company does not offer refunds on purchased subscriptions or classes. Refunds may only be considered for live class purchases if notified of a cancellation request at least two weeks in advance. Requests must be made in writing via email.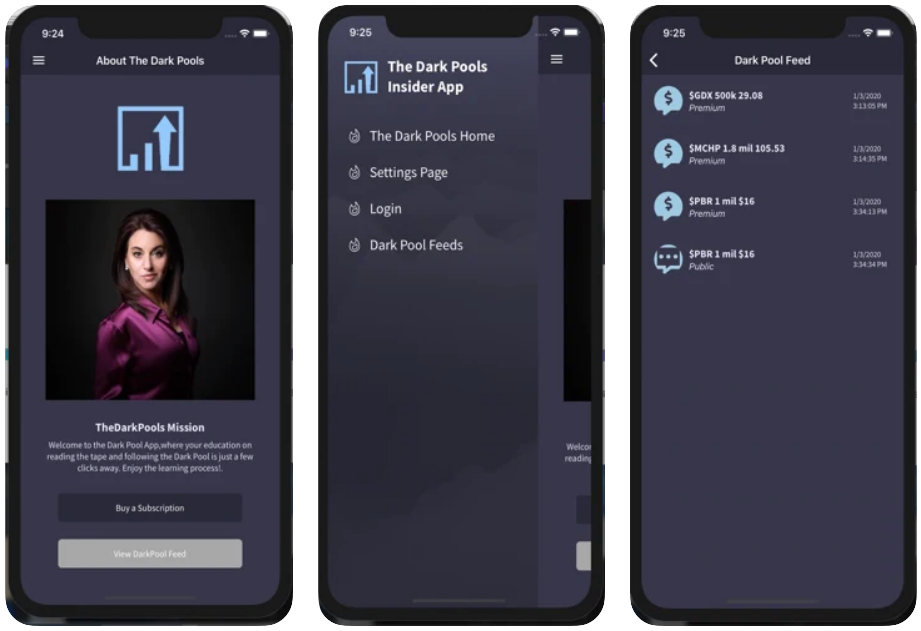 Advantages
All classes are recorded so can be accessed 24/7
Accessible online, face-to-face or via a mobile app
Courses designed for beginners through to experienced investors
Numerous day trading courses and services with varying price structures
Disadvantages
Some expensive fees
Dated website with limited information
Success story claims are highly unrealistic
No telephone or direct email contact details
Customer Support
The service offers limited customer contact options. The Stock Whisperer does have a mailing list option to receive website updates and notifications of upcoming webinars. An online contact form is provided on the website to complete for those with any queries or questions. A supporting FAQ section can also be found on the website for useful self-help guidance.
The Stock Whisperer can be found on several social media sites including LinkedIn, Twitter and Facebook.
How To Register
Registration is quick and easy. Simply complete the online registration form to open an account. Requirements include name, email contact information and demographic evidence, such as a postcode. New users signing up to The Stock Whisperer services are offered a Dark Pool secrets book and DVD for no cost.
Claims
Upon reviewing The Stock Whisperer success story claims, we came across several articles relating to the apparent nonsense statements. The 'professional' alludes to a 93.6% trade accuracy history. This included 506 winners from 526 trades. Reviews also highlight no proof of these claims. The company does not provide or respond to queries regarding trading record track history. This causes doubt about the reliability of trading services to be expected.
The Stock Whisperer Verdict
Stefanie Kammerman, The Stock Whisperer, has created an interesting approach to day trading educational courses. It is good to see a range of services suitable from beginner level to more experienced investors. Reviews highlight some of the unrealistic claims made by the company. That being said, we recommend you utilise the free services before committing to a paid-for course to see success rates for yourself. Remember, no training course or 'professional' can tell exactly what is going to happen in the volatile day trading market.
FAQs
Is The Stock Whisperer Legit?
The Stock Whisperer concept was developed by day trading consultant Stefanie Kammerman. Services and courses are legitimate and offer both beginner and experienced level content. However, we recommend that you be cautious of the somewhat unrealistic accuracy claims.
What Is The Training Pit Associated With The Stock Whisperer?
The Training Pit is a user-friendly trading room environment. Classes are available within this service and are suitable for individuals that want to learn the basics of day trading. It is recommended that users work through the 20 learning objectives before progressing to additional resources offered by the entity.
Can I Find The Stock Whisperer On Social Media?
Yes, The Stock Whisperer posts insights and discussion points on social media channels including Twitter, LinkedIn and Stocktwits. Search 'The Stock Whisperer' or Stefanie Kammerman.
Does The Stock Whisperer Offer Any Free Courses?
Yes, users may access The Free Training Room free of charge, simply open an account to access it. Additionally, a blog-style feed is available on the trading room website for tips, insights and the latest news.
What Assets Does The Stock Whisperer Dark Pool Trade?
The Stock Whisperer Dark Pool trades across various instruments, including cryptocurrency, financial stocks, commodities, consumer goods, technology and more.
Does The Stock Whisperer Have A Mobile App?
Yes, a Dark Pool data mobile application was recently launched by The Stock Whisperer. With it, clients can access live notifications from Stefanie, including the latest trade entries, market movers and weekly whisper news.
Are The Stock Whisperer Classes Recorded?
Yes, all classes are recorded. You can re-watch specific training objectives on-demand from within your account portal.
The Stock Whisperer is a trading education platform created by a financial consultant that claims a 93.6% success rate. The platform has a wide range of trading rooms, courses and services on offer.