SpreadEx Offers 0% Commission On FAANG And Tesla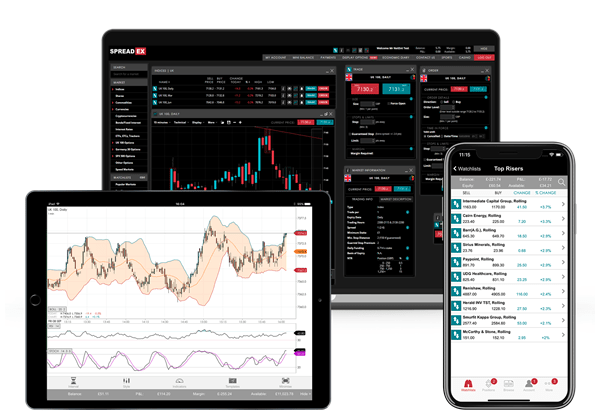 SpreadEx offer financial spread betting for UK based traders. In a fiercely competitive area of the UK broker market, the London based firm has long been known for innovative – but useful – promotions for their traders. This October, they have introduced a new offer to make earnings release volatility more attractive for traders.
Ahead of the key part of earnings season, SpreadEX has announced it is offering 0% commission on Tesla and all FAANG stocks – (Facebook, Apple, Amazon, Netflix and Google-parent Alphabet) – for the remainder of October.
This alongside extended opening times from Midday to 1am (UK time) to allow investors to trade these companies spread-free before and after their latest earnings updates.
SpreadEx Statement
SpreadEX spokesperson Connor Campbell said:
"With one of the most important third quarter earnings seasons in memory thanks to the impact of the pandemic, alongside increased volatility in the run-up to the US election on November 3rd, SpreadEX wanted to put investors in the best position possible to effectively and successfully manage their portfolios.
"By removing spreads on what are essentially the biggest companies in the world, and extending opening times to create a clear runway and landing zone either side of these mega releases, SpreadEX is allowing investors to trade what they want, how they want and when they want.
"Combined with our powerful, fully-customisable trading platform – which includes advancing charting, trade via charts and a variety of different ways to receive price alerts – we firmly believe that SpreadEX is the single best place to see out the third quarter earnings season.
"Since SpreadEX was founded in 1999 our ethos has been to put investors first, and this is the latest example of us searching to put that principle into action."

Spreadex is an FCA-regulated broker that offers spread betting opportunities on an impressive 10,000+ instruments including 60 forex pairs as well as shares, indices, bonds, interest rates, ETFs, commodities and cryptocurrencies. Traders can also speculate on financial markets with CFDs and options, and take positions on sporting events. The brand has been around for over 20 years and won multiple awards.