ProTradingRoom Review 2023 Review 2023
ProTradingRoom (PTR) is a web-based chat room for new and experienced traders. The room is available as a secure desktop or mobile experience and allows users to share ideas, strategies and top tips. Our review will cover account registration and login, mobile app compatibility, fees, support and more.
ProTradingRoom Headlines
ProTradingRoom has been providing white label chat room software since 2009. The company is headquartered in Florida, USA. The service provides personalised technical support and custom features with responsive support just a click away. Clients can discuss different financial markets and share images, video and audio content.
PTR has over 10,000 daily users and some of the largest trading educators are using the platform including Bear Bull Traders, Trade Ideas and Person Planet – creating a community environment for like-minded retail investors.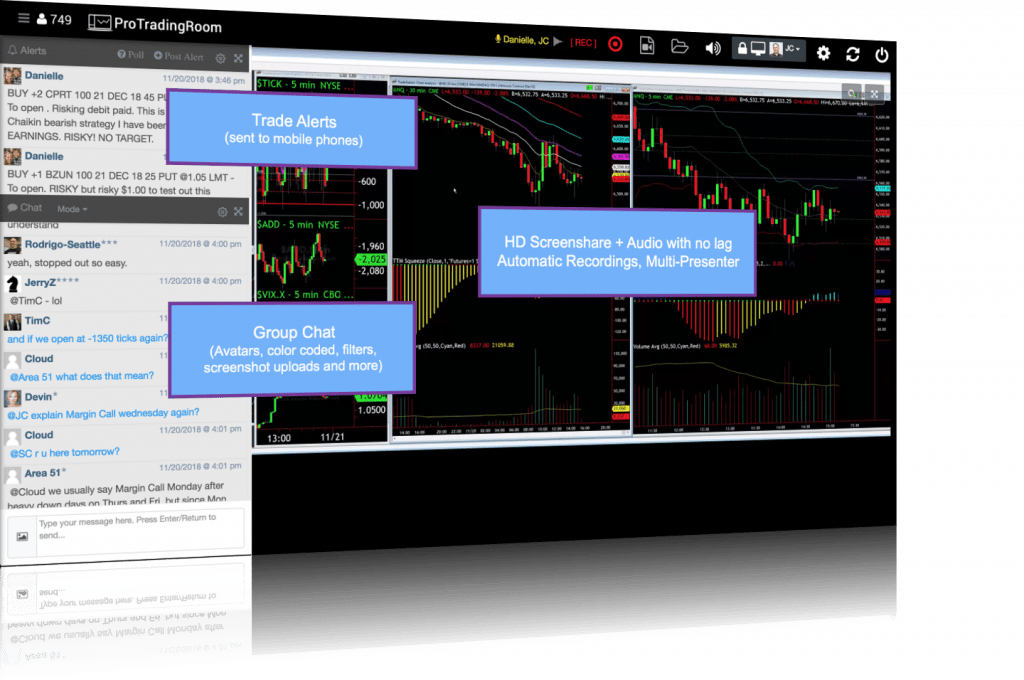 How It Works
ProTradingRoom is a secure web-based platform. The chat room is compatible with all major browsers including Firefox, Microsoft Edge, Chrome and Opera. Additional software downloads such as Java or Flash are not required. The company has created a streamlined, yet customisable experience for users.
Designed as a community trading tool, it offers multiple features:
Live audio
File upload drive
Customisable interface
Moderator trade alerts
Webcam compatibility
Symbol search features
Image sharing capabilities
Group chat or private chat
High definition full screen view
Session recordings available as a video file
Multiple real-time screen sharing presenters
Mobile trade alerts – push notifications via an app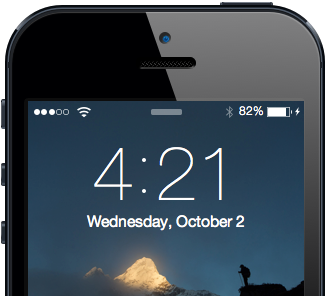 Fees
Fees vary by educator or company leveraging the ProTradingRoom platform. Our review found Bullish Bears offers an initial 7 day free trial to clients. This allows users to view different features such as trade alerts, live day trading room chat streams plus access forex and stock market trading courses. The educator charges $49 per month thereafter.
Bear Bull Traders also integrates PTR features into their services. This is charged at $99 per month for a basic account up to $1,199 per year for an elite annual membership. Users benefit from live chats, weekly webinars and more.
Note, promotions and discount codes may also be available online so it's worth checking a provider's website before registering.
How To Sign Up
Registration requirements vary by company but prospective users should be ready to submit basic personal information including an email address, proof of residency and date of birth. Users must be 18 years or older to register and become a member.
Head to the respective provider's website and follow the on-screen instructions to sign-up. Login details are usually shared by email.
Benefits Of ProTradingRoom
Secure – all rooms and communication is encrypted
Cloud-based – ProTradingRoom is a HTML5 solution running directly through major web browsers
Mobile app – PTR is available through mobile browsers or as a free download to iOS and Android devices
Demo room – retail clients can make use of demo trials to explore features before registering. Companies offering a free trial include Bullish Bears and Bear Bull Traders
Features – the service provides a range of high-quality tools suitable for new and experienced traders. The community platform provides an interesting educational experience to enhance trading knowledge, share tips, receive real-time market alerts and chat with like-minded investors.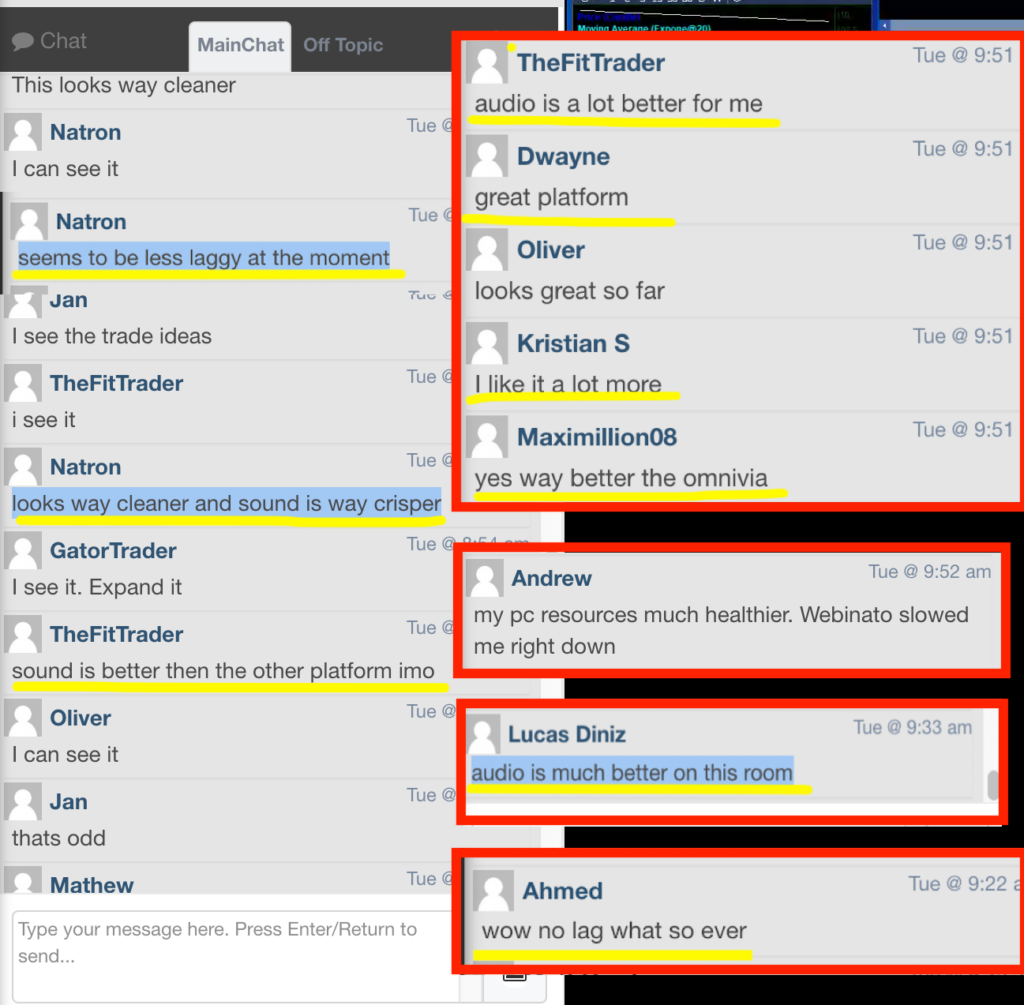 ProTradingRoom comments
Drawbacks Of ProTradingRoom
Limited information – as a platform promoted to businesses, limited information is available to retail clients ahead of sign-up
Fees – costs vary by platform. Our review found several monthly subscription options with payments averaging around $50 per month
Aimed at businesses – features are offered to companies via APIs to integrate into their services so traders will need to sign up with participating firms
Security
ProTradingRoom offers a safe and secure environment. All chat rooms and communications are encrypted. This includes video, audio and text. The company uses SSL for authentication and safeguarding purposes. Registration data and personal information is protected by the ProTradingRoom Corp privacy policy.
Note, PTR is not responsible for the accuracy of the content available through its services due to the community nature of the trading room. The company also reserves the right to pre-screen and remove any published content that's deemed offensive or violates terms of service.
Customer Support
You can contact the PTR support team via:
Query form – contact us page
Email – support@protradingroom.com
Live chat – bottom right of each webpage
Mailing address – ProTradingRoom Corp, 212 Pilgrim Rd, West Palm Beach, Florida, 33405
Final Word On ProTradingRoom
ProTradingRoom offers a secure platform for users to exchange ideas with a community of like-minded traders. Notable trading educators have integrated the service to provide an easy-access communication channel for their clients. Our review was pleased to see various customer support options, a demo offering and no download requirements.
FAQ
What Features Does ProTradingRoom Offer?
Features of the ProTradingRoom service include live audio, image sharing capabilities, session recordings, trade alerts and high-definition screen viewing.
Is ProTradingRoom Safe?
We are comfortable PTR offers a relatively secure chat room where clients can brainstorm ideas and share market alerts. All rooms are fully encrypted with SSL authentication.
How Can I Download ProTradingRoom?
ProTradingRoom is compatible with major web browsers so no software download is needed. An internet connection is the only requirement. Educators such as Bear Bull Traders have integrated the platform's features into its member area.
Does ProTradingRoom Offer A Mobile App?
Yes, ProTradingRoom offers a free mobile trading app available on iOS and Android devices. You can access the full features of the desktop solution including trade alert notifications, screen sharing and live chat rooms. Visit the relevant app store to download the application.
How Can I Contact ProTradingRoom?
ProTradingRoom offers several customer contact options including live chat on their website, email support@protradingroom.com or an online contact form. Head to the company website to get in touch.
ProTradingRoom is a chat room where users can share trading ideas on major financial markets, from forex and stocks to cryptos and commodities. Clients can also set up mobile trade alerts.