Miami, Florida is the first US city to earn revenue from a city-branded cryptocurrency project. It obtained about $5.25 million from the launch of "MiamiCoin".
Miami plans to use MiamiCoin to fund city projects and give residents a way to engage with their government.
However, buyers of the MiamiCoin haven't had the best experience owning it: the digital token's value fell by half in the eight months since it made its debut in the summer of 2021.
MiamiCoin Price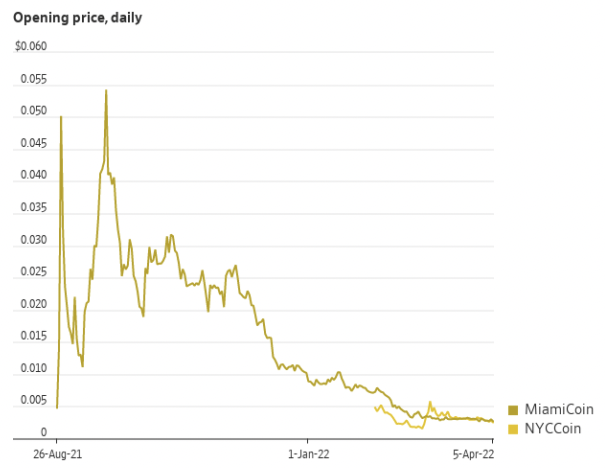 (Source: WSJ, CoinMarketCap)
The introduction of municipal-linked coins ("city coins") is one of the early experiments in trying to help the chronically cash-strapped bureaucracy of local governments tap into the cash-flush world of cryptocurrency.
Proponents of the city coin idea, such as Miami Mayor Francis Suarez, imagine a future where municipal coins become prevalent and a way to fund local governments.
Miami is seen as a forward thinker on the issue given the city hosts a bitcoin conference billed as the nation's largest.
For cities, tapping the crypto market can mean a fresh source of cash
Miami is not the only city looking into launching its own cryptocurrency. Others purportedly include Seoul, Tokyo, and Dubai.
City coins could potentially provide a way for local governments to raise funds outside standard tax revenue.
Miami said it has used the revenue from its MiamiCoin project to help fund rent subsidies for the city's low-income residents. The city's operating budget is around $1.4 billion.
For investors and proponents, such digital coins hold the appeal of helping support a city while riding the large waves of cryptocurrency enthusiasm to significant potential gains.
However, so far, the issuance of city coins has been limited, and gains for investors have been meager and fleeting, highlighting questions about the viability of the city coin concept.
Other city coins
MiamiCoin is not the only city-branded cryptocurrency to have lost value. Some city-branded cryptocurrencies are not even affiliated with the city they purport to be from.
The value of "Tokyo Coin", for example, has fallen more than 99 percent since it was launched.
Tokyo Coin (TOKC) Price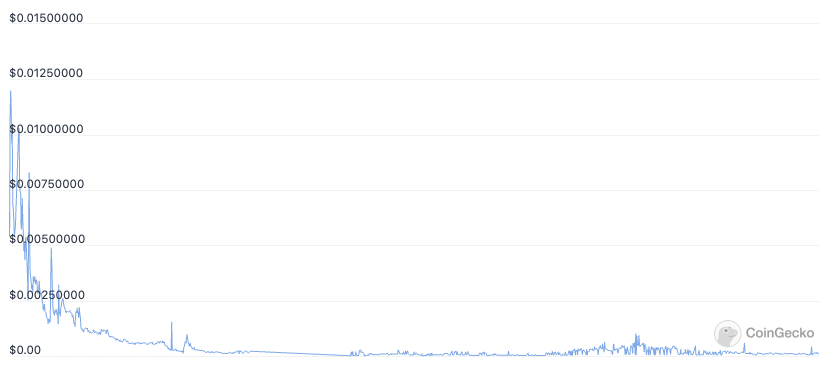 City coins have also been hampered by a series of scams. In one notable case, the organizers behind "DubaiCoin" were accused of running a fraud. The government of Dubai said it was not associated with them.
Given the current state of city coins, it remains to be seen if they will become a significant force in the crypto world or if they will fizzle out as quickly as they appeared.
Time will tell if Miami's experiment with MiamiCoin is successful or not.