ForexSignals.com Review 2023 Review 2023
ForexSignals.com go beyond offering raw signals. They also provide strategies, powerful tools and professional mentors. The educational element of the service sets it apart from pure signal providers.
For those looking for a community and expert support in Forex trading, ForexSignals.com ticks all the boxes. With a range of different strategies, professional mentors and a strong YouTube following, ForexSignals.com is more qualified than most when it comes to offering not only high-quality signals but everything else needed to succeed in the world of Forex.
If you'd like to know more about what ForexSignals has to offer, the specific services that the signals solution provides and whether it's worth investing your money into, we've covered all you need to know. Read on for our full review of ForexSignals today:
Company Overview
Founded in 2012 by professional Forex trader Nick McDonald, ForexSignals was born from the idea that communities and trading rooms could greatly benefit traders of all shapes and sizes.
While Nick was not an industry veteran, he did have a fresh understanding of what could benefit Forex Traders.
The result has been a team of over 40 experts and traders, as well as an expanding trade room service that focuses on community as well as education and insight with strategies to help Forex traders achieve success in their field.
What Is ForexSignals?
ForexSignals is at its heart a signals service, though it offers much more than general guidance and information.
With thousands of members in a worldwide community, ForexSignals is just as focused on the 'trade room' side of what it offers as well as the mentorship and guidance that their experts provide.
This focus on interactivity over passive information includes access to professional traders around the clock, as well as daily live analysis streams and other active community engagement opportunities.
There is also a focus on learning and understanding Forex too, with a complete academy and a YouTube channel with plenty of tips and guidance.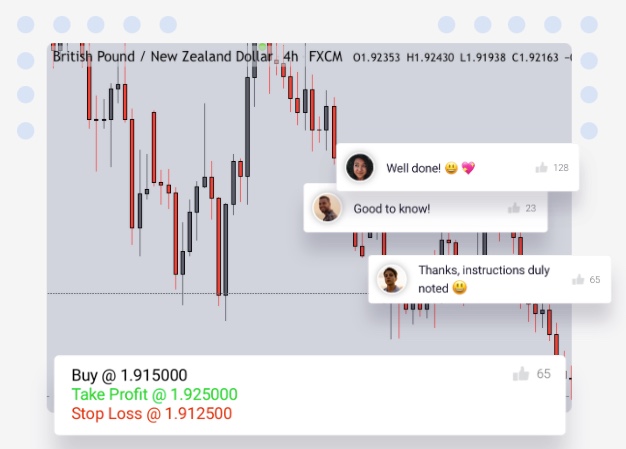 Trader Level
ForexSignals is designed primarily for new Forex traders, or those in need of extra structure and guidance to succeed in what can be a confusing market.
The target audience of ForexSignals is also anyone that prefers active engagement and ongoing community as well as Forex signals services.
While other platforms offer passive signals, ForexSignals offers a more active community feel. For some, this will be an excellent benefit.
For others, the full-on approach may be a little too much in comparison to handy emails or general guidance they can source elsewhere.
What Do You Get?
ForexSignals offers a multi-faceted option for Forex traders. Their trade room provides an active and engaged community of fellow traders, while their professional mentors provide feedback and support via live streams, chats, and video content.
The platform also offers access to a range of learning materials, the option to get feedback for potential trade ideas from professionals and peers and, of course, signals directly analysed by ForexSignals' range of different experts.
For those new to Forex trading, ForexSignals offers a specific location to gain skills and improve understanding. For more veteran traders, ForexSignals offer a wider community and the chance to improve and enhance skills.
Everything is centred around an active and exclusive trade room, where traders of all experience levels can communicate, gain expert information and find expert Forex signals, amongst other things.
Why ForexSignals.com?
As we touched on above, what makes ForexSignals.com so different is their approach to signals services.
Instead of a bare-bones service, you gain access to an exclusive social networking platform with fellow members, traders, and industry experts.
For traders that want to get the most for their money in terms of learning, development, and feedback, ForexSignals offers plenty to keep you engaged and interested.
The inclusion of different strategies also caters for a range of different traders, further adding to the diversity of the service as a whole.
While you don't strictly need to be a new trader to get use out of ForexSignals, much of what the platform offers is geared towards becoming a successful Forex trader.
That means you'll get the most out of this service and membership if you're new to trading, or perhaps if you haven't had success going it alone in the Forex market.
If you're already successful and simply looking for a little extra insight into signals, ForexSignals may not be quite the right fit for your needs.
Trading Strategies
ForexSignals offers three different strategies to their members:
• Naked Trading Strategy
• FX Propulsion Strategy
• Trend Surfing Strategy
With three different options to choose from, and plenty of resources, guidance and support for each, ForexSignals gives a little more freedom than a single-strategy focused service. It means you're able to find something that suits you specifically, with video learning to compound live streams and active community support.

Service Costs
The price point is the deciding factor for many signals services, and at £77 per month, ForexSignals offers relatively good value for money.
It is worth noting, however, that a monthly 'Apprentice' membership doesn't give you everything you'd get for a full year.
You won't get personal trading feedback, one-on-one mentor support or even direct access to mentors. If you sign up for a 'Professional' tier membership, at £439 for the year, you get access to everything ForexSignals.com has to offer.
If you prefer the middle ground, the 'Committed' tier, with 6 months access for £234, offers most of the features minus direct access to mentors or the trend surfing strategy.
Whether you're willing to invest a full year is up to you, but luckily ForexSignals allows you to get to know their platform a little better without requiring immediate purchase up-front.
Free trials
A 7-day free trial is offered to all new potential customers of ForexSignals.com, allowing you to get to grips with what the service has to offer before parting with any hard-earned cash.
One of the red flags you often see in Forex signals services is no trial option, so the fact ForexSignals.com shouts about theirs is a good sign. It means they know people will want to stick around once they've taken a look at what the platform has to offer.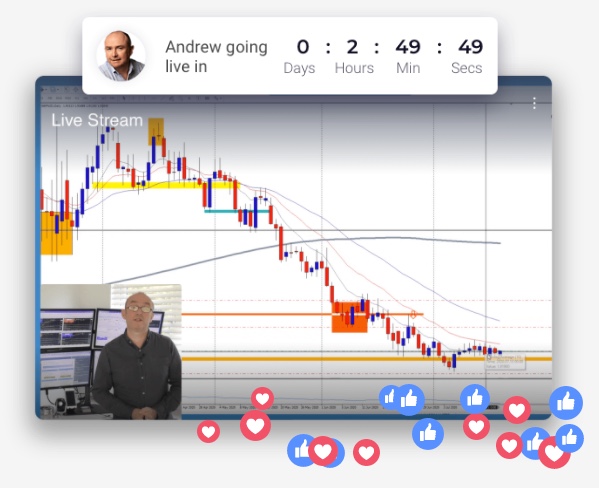 Benefits
How does ForexSignals measure up at a signals service? Here are some of the benefits you may want to consider:
• Multi-faceted, comprehensive service with plenty going on
• An active community to connect with and discuss trading with
• Multiple strategies to test and try
• Access to mentors and experts around-the-clock
• A 'social media' aspect of the trade room service
Drawbacks
While there are plenty of good sides to ForexSignals, there are also some downsides to consider too:
• Time commitments for live streams and active engagement versus passive signals
• You don't get access to everything with a monthly subscription
• Mixed reviews regarding the usefulness of the additional services offered
Customer support
If you need to get in touch with the customer support team at ForexSignals, the process is fairly straightforward. You can either email support@forexsignals.com or use the handy live chat button to speak to someone directly. With lots of active communication, customer service and active support seem to be a large benefit to what ForexSignals has to offer.
Is ForexSignals.com A Good Option?
If you're looking for a fully-fledged trader community, complete with trade room, hours of video tutorials and frequent engaging live streams, then ForexSignals is a good bet for you.
However, this active form of signals service isn't for everyone. If you don't have the time to invest in making the most of ForexSignals, you won't be getting the best out of it.
For those that love to get stuck into online communities and get involved directly in all aspects of trading, ForexSignals is for you. For everyone else? Something on the simple side might be more your style.
ForexSignals.com go beyond offering raw signals. They also provide strategies, powerful tools and professional mentors. The educational element of the service sets it apart from pure signal providers.