Forex Social Review 2023 Review 2023
Forex Social is a website that offers trading courses and financial tools for Brazilian forex traders. Users can access calculators, regular blogs and informative videos in Portuguese. In this Forex Social trading review, we outline what the platform is, how it works, pricing, features and more. Find out if you should sign up and utilise Forex Social today.
What Is Forex Social?
Forex Social is a professional education platform dedicated to helping the Brazilian FX community with general trading knowledge. Forex Social was founded in 2013 in Minas Gerais, Brazil by financial advisor Bruno Brant as a personal project to strengthen his javascript skills. 

Their trading courses are also led by Brant who has over 10 years of experience in teaching and more than 5 years of experience in the financial markets. His specialities include active short-term trading in the forex market. The platform's social media network consists of over 6,000 followers.
How Forex Social Works
Forex Social offers a handful of exclusive and public resources dedicated to helping traders improve their knowledge in forex and the financial markets. Contrary to its name, the website is not a social or copy trading platform with social trading apps or a community forum. However, as we will later touch on, users who pay for the trading course have access to a members area for questions and answers.
The features offered by Forex Social include:
Trading Courses
Forex Social's trading courses are the primary offering on the platform. They offer complete and exclusive lessons for beginner to advanced traders with 15 hours of video lessons, all in Portuguese. The trading course specialises in learning about foreign exchange with transferable knowledge for other markets like stocks and cryptocurrencies.
The program takes students through fundamental skills, microeconomics, macroeconomics, tools and the right mindset needed to be a profitable and consistent trader. Users are also able to communicate with the teacher and other students in the members' area. The trading course is headed by Forex Social creator, Bruno Brant.
The course is divided into eight modules that are designed to be studied in order:
Module 0: Introduction i.e. Course objectives and structure
Module 1: Basic Concepts i.e. Financial Markets and trading with leverage and margin
Module 2: Risk and Capital Management i.e. Principles of risk management and how to set position size
Module 3: Execution i.e. Types of brokers, platforms, stop losses and trailing stops
Module 4: Fundamental and Context Analysis i.e. Supply and demand
Module 5: Technical Analysis and Price Action i.e. DOW theory, graph types and candlestick patterns
Module 6: Psychology i.e. Expectations, accepting losses and emotional control
Module 7: Planning i.e. Creating strategies and backtesting
Module 8: Bonus i.e. Profitable trading strategies
Users who pay for the course have lifetime access to the member's area and modules, which can be viewed as many times as they wish.
Articles & Reviews
Forex Social publishes articles and blog posts relating to useful tips and news on the financial markets. However, these are not frequently posted. Users also have the option to sign up for a free newsletter to stay abreast of Forex Social's emails. Topics include 'forex market trends in 2023', 'mistakes new traders make and how to avoid them' and 'the qualities of a successful trader'.

Tools For Traders
Forex Social offers several financial tools and calculators on the website. This includes an 'Income Calculator with Monthly Contributions', otherwise known as a compound interest calculator. This calculates how to fund a retirement account or create long-term investments. The calculator allows you to visualise the power of compound interest with different monthly contributions. You can adjust the different variables, such as rate of return, time and amount invested to create a financial freedom plan. Other calculators include a 'Profit Calculator', which projects your income in days, weeks and months.
Games For Traders
Forex Social offers a few games that test your knowledge of the financial markets and technical analysis tools. Traders can challenge their skills with a memory game of candlestick patterns, test the analysis of candles and other indicators and more in a simulated game.
Best Brokers
Under 'Best Brokers', Forex Social lists their pick of best brokerage firms and trading platforms. In particular, the website lists offshore ECN or STP brokers that accept Brazilian residents. This is important as Brazilian brokers are not allowed to offer forex trading. Instead, Brazilian traders have to use foreign forex platforms. All listed recommended trading sites are regulated providers. Forex Social offers a detailed review on IC Markets, FxPro and eToro.
Pricing
Most of the features offered on Forex Social are free and can be used at any time. Traders do not need to create a Forex Social account to gain access. The only feature users have to pay for is the exclusive trading course. The standard price for the course is 499 BRL (95.80 USD).
Look out for deals and promotions. The course cost has been known to reduce for limited periods. Users also have the option to sign up for a free trial to get access to the course's introduction and bonus lesson.
Pros Of Forex Social
Ongoing support from the course teacher
Free financial tools and calculators
Comprehensive trading course
30-day money-back guarantee
Affordable pricing structure
Cons Of Forex Social
The best forex brokers list doesn't include social trading platforms or apps
Trading courses and videos are only available in Portuguese
Resources and information specific to Brazilian residents
Not available in the Spanish language
Sparse blog articles and newsletters
Limited customer support options
Not a social trading platform
Limited range of resources
No mobile trading app
Security
When accessing the website's free resources, you do not need to fill out any personal details or create a Forex Social account. You are only required to fill in payment information when buying the trading course. The payment is done through a secure and trusted platform called Hotmart, which allows you to pay with secure options like credit cards or PayPal. Users are also offered a 30-day money-back guarantee if they're unsatisfied.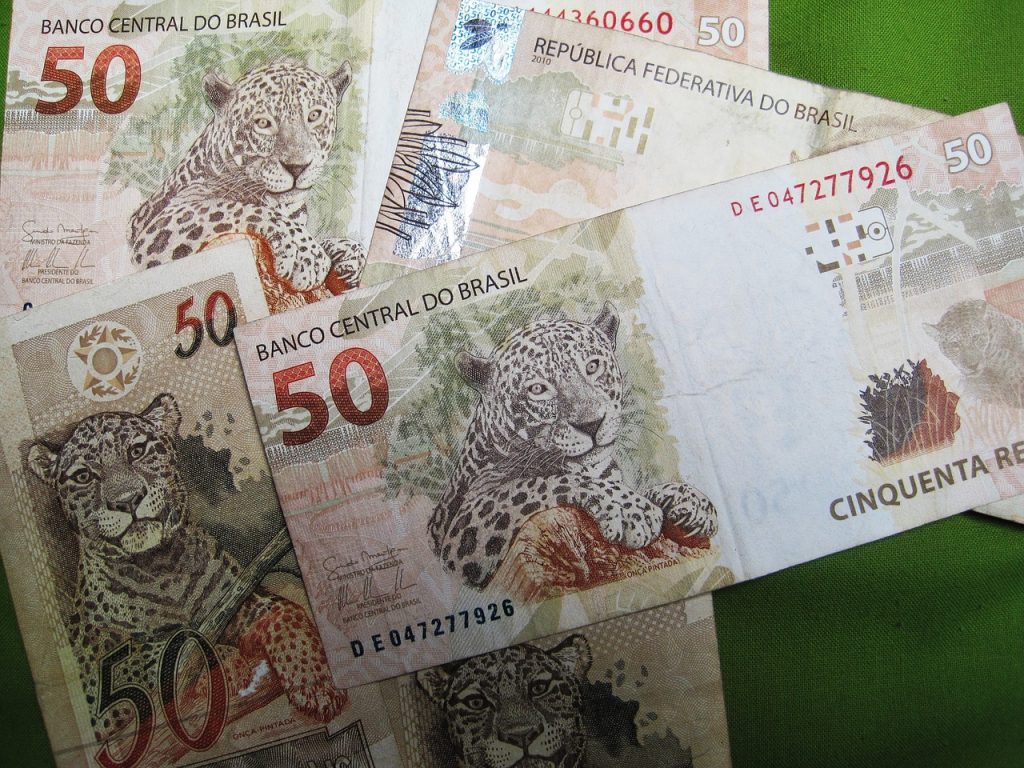 The Forex Social website is secured with SSL encryption, which reduces the risk of third-party hackers.
Customer Support
If you need to contact Forex Social customer support, you can do so via email:
Email Address: forex@forex-social.com.
Users of the course can also access the exclusive member's area where they can voice queries. The member's area is also monitored by the course teacher.
Who Is Forex Social For?
Forex Social is suited for traders of all skill levels who want to further their knowledge in the forex market. However, they need to understand Brazilian Portuguese as their trading course is only available in one language. That being said, their website can be translated automatically through a browser or online extension.
The course can benefit beginners looking into the FX market as well as advanced traders looking to refine their skills. While their educational resources specialise in forex trading, some information can be applied to other markets. Fundamental knowledge like technical analysis, macro and microeconomics are also useful for any market.
Forex Social Verdict
Forex Social is an informative educational resource and forex tool for Brazilian traders of all skill levels. As it is only available in one language, that may be a downside for traders based in other countries, such as the USA. Nonetheless, their trading course offers a comprehensive breakdown of the forex market at an affordable price. If you are a Portuguese speaking trader looking to advance your knowledge and strategies in the FX market, Forex Social could be worth checking out.
FAQ
Does Forex Social Offer Any Social Trading Or Copy Trading Features?
No. Forex Social is not a social trading tool with copy trading platforms and features. It is an educational resource dedicated to Brazilian residents and traders who want to advance their knowledge of the forex market.
Is Forex Social's Trading Course Suited To The US Or Australian Residents?
Forex Social's trading course and videos are only available in Portuguese. As a result, translating the modules will be inconvenient for English speaking traders. However, if you are a US or Australian resident who can understand the language, the course may suit you too.
Who Owns Forex Social?
Forex Social is owned by Brazilian investor Bruno Brant who founded the platform in 2013. Brant also heads and teaches the trading course offered on the website.
What Are Forex Social's Social Media Accounts?
Forex Social has an active community of 6,000+ followers on its social media accounts. They can be found on Facebook and Instagram under @forexsocialbr. The accounts offer regular content relating to forex and financial markets.
How Much Is Forex Social?
Forex Social offers several free resources that can be accessed at any time on the website. However, their exclusive trading course will normally cost you 499 BRL (95.80 USD), though promotional events have brought this down to 299 BRL (57.40 USD).
Forex Social is a Brazilian educational platform and trading community created to help forex investors hone their skills.