Best Etana Brokers 2023
Etana Custody is an independent, global custodian service that allows traders to fund their broker accounts with a range of major fiat and digital currencies. The payment system aims to reduce counterparty risk and transfer fees by supporting its clients in managing assets from one centralised place that is securely linked to their provider or broker. This review looks into Etana's fees, transaction speed, level of security and more. We've also listed the best brokers that accept Etana deposits below.
Etana Custody Brokers
These are the 2 best brokers that accept Etana deposits and withdrawals:
#1 - Kraken
Kraken is a leading cryptocurrency exchange with a proprietary trading terminal and a list of 220+ tradeable crypto tokens. Up to 1:5 leverage is available with stable rollover fees on spot crypto trading and up to 1:50 on futures. The exchange also supports crypto staking and has an interactive NFT marketplace.
Kraken will suit traders looking for a diverse list of cryptos including Bitcoin and a good security track record.


- DayTrading Review Team
Instruments: Cryptos
Regulator: FCA, FinCEN, FINTRAC, AUSTRAC, FSA
Platforms: AlgoTrader
Min. Deposit: $10
Min. Trade: Varies upon the crypto traded
Leverage:
Payment Methods
Kraken accepts these 7 payment methods for deposits and withdrawals:
Bitcoin Payments
Clear Junction
Etana
Ethereum Payments
PayID
Silvergate Bank Transfer
Wire Transfer
Crypto Trading
Kraken is a specialized crypto exchange and supports more than 220 cryptocurrencies. These include all of the established tokens like Bitcoin as well as some altcoins. Traders can make trades on spot crypto markets with up to 1:5 leverage or on futures with up to 1:50. Fees are low and the platform is super easy to pick up.
Pros
NFT marketplace and crypto staking available
Very good security track record with no hacks in a decade since launch
Mobile investing
Cons
Low leverage on spot trading
Slow verification times
Does not support many newer altcoins
#2 - Gemini
Gemini is a leading crypto trading exchange with low fees and 100+ cryptocurrency and altcoins.
Instruments: Cryptos
Regulator: NYDFS, MAS, FCA
Platforms: AlgoTrader, TradingView
Min. Deposit: $0
Min. Trade: 0.00001 BTC
Leverage:
Payment Methods
Gemini accepts these 10 payment methods for deposits and withdrawals:
ACH Transfer
Bitcoin Payments
Credit Card
Etana
Ethereum Payments
Mastercard
PayPal
Silvergate Bank Transfer
Visa
Wire Transfer
Crypto Trading
Trade over 100 crypto pairs on an extensive list of popular and emerging digital currencies.
Pros
Strong regulation
Low minimum deposit
Multiple account currencies
Cons
No demo account
No MetaTrader 4
No copy trading
What Is Etana?
Etana Custody was founded in 2014 by Brandon Russell in Denver, Colorado; Russell currently acts as the CEO of the company. The firm has office locations in Auckland, New Zealand, Denver, USA and Sophia, Bulgaria. The company's services are available to residents in over 100 countries, including the UK, Canada and the US. The organization offers individuals, institutions and exchanges a variety of custodial services.
Etana provides exchanges and their traders with fiat and digital asset protection in insured bank accounts. When opening an account, traders can instantly send funds as often as they want between their wallets and linked broker accounts. Exchange partners include Gemini, Binance, Kraken and BitGo.
Users can trade their balances with several currencies on the exchange without having to wait or pay for transfer or currency conversion fees. This means you can buy or sell assets without having to leave your Etana account.

Fees
When trading with Etana Custody, deposit and withdrawal fees will vary between brokers and exchanges. Generally, a fee of 35 USD, or equivalent, is applied.
For example, the deposit fees on Kraken are free but have a withdrawal fee of 35 USD. On the other hand, Binance charges 35 USD on both deposits and withdrawals.
Transfers of funds solely between the platform and Etana accounts are free but have a $1 or equivalent minimum. The company earns compensation from affiliate exchanges that are in no way charged to the trader.
Additionally, Etana Custody imposes a $150 (or currency equivalent) transaction minimum. This accounts for the provider's fees and any wire charges from intermediary banks, though transfer limits are also down to your platform's rules. Note that the Etana wallet ecosystem, where several brokers can be selected, aims to eliminate the number of transfer fees associated with traditional account funding mechanisms. This allows traders to save money by putting all assets into one custodian account.
Speed
Specific deposit and withdrawal processing times will vary between providers. Deposits generally take between two and five business days to appear in your account, though this will also depend on your intermediary bank.
Most withdrawal transactions take between three or five business days. This is generally longer than other payment methods, as some offer instant processing times. However, transferring funds between the platform and your Etana account are near-instant and can be done as often as you wish.
All first-time fiat deposits on Kraken have a temporary 72-hour withdrawal hold on the account.
Security
Etana Custody aims to keep client assets safe with enhanced levels of security when compared to other payment providers and money transfer services. This is because the company uses trusted bank-to-bank wire transfer systems called Fedwire and Swift. These also ensure deposits are insured by the FDIC and other national bank deposit insurance policies. Assets are always held in the client's name, which protects funds in the event that Etana or the exchange goes bankrupt. Furthermore, the company is licensed and regulated by the Colorado Division of Banking.
Etana Custody imposes a mandatory 2FA code or QR code for every login process using the Google Authenticator app. Additionally, when signing up, traders are subject to strict KYC/AML/CFT compliance regulations and are obliged to undergo extensive reviews before their account is approved. Unfortunately, there is no timeline provided as to how long this might take.
In April 2020, Etana Custody had an unauthorised breach from an external party. Fortunately, the internal security system eventually neutralised the threat which prevented any impact on client assets or securities. However, 838 clients' personal details could have been viewed during the breach. Information like names, contact details, addresses and potentially government identification documents were compromised. Since the payment system does not collect or process credit card information, this was not viewable by hackers.
Since this event, the company has taken steps to increase its level of security. Nonetheless, the event has caused some mistrust among clients.
How To Make Etana Deposits And Withdrawals
To fund or withdraw from your exchange account using Etana, you will need to create a separate profile with Etana Custody. On the registration page on the official website, click the sign-up tab. You must then provide supporting identity documents for approval. After the KYC verification process, you can link your exchange account with Etana and make a deposit or withdrawal using the following guides.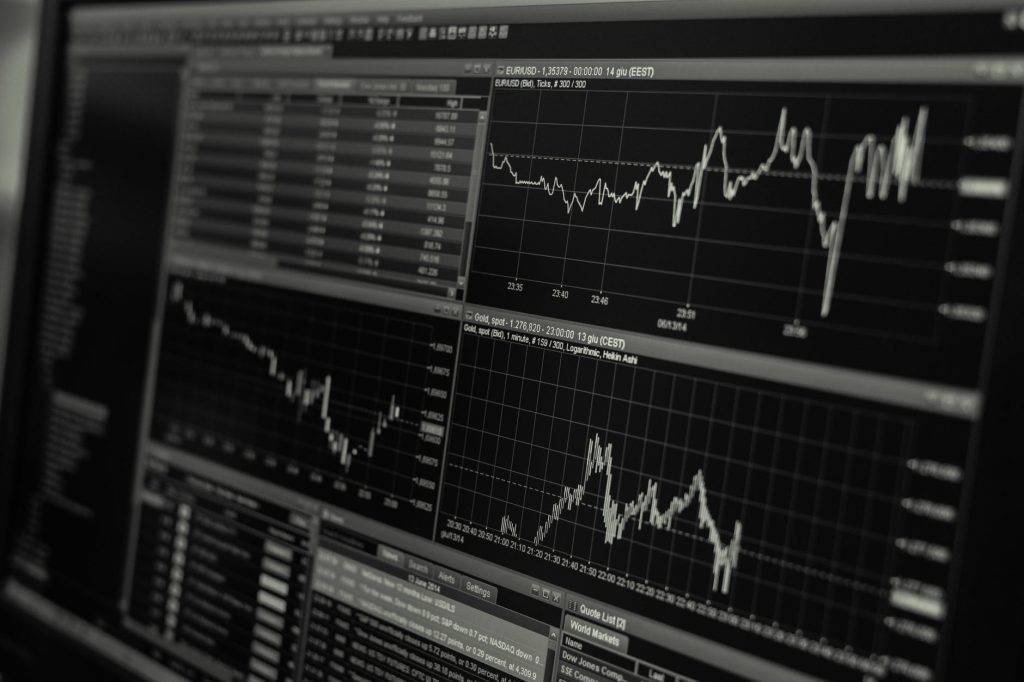 Deposits
Log in to your account. Select the 'Deposit' option and 'Fiat currency'
Choose 'Etana Custody' as a payment method, which redirects you to the 'Linked Accounts' section of the website
Select your exchange platform under 'Agent' and 'Agent account identifier', then input your email address
After receiving a confirmation email, click accept
You can then transfer funds from your Etana account to your linked exchange account for free
Withdrawals
Select withdraw in your exchange platform and select your Etana wallet
Emptying your account can be done by withdrawing any funds or assets to a destination bank account or wallet
Etana Custody supports transactions in  USD, CAD, EUR, AUD, HKD, CHF, JPY, MXN and SGD
Pros Of Using Etana For Traders
Minimises transfer fees across brokers by storing assets in one custodian wallet
Ability to use several brokers, including Kraken, through one Etana account
Range of fiat currencies and cryptocurrencies
Platform transfers are free and instant
Available in over 100 countries
2FA authentication
Cons Of Using Etana For Traders
Security breach in 2020, impacting over 800 clients' personal details
Lengthy KYC verification process when opening an account
Long bank deposit and withdrawal processing times
Varied customer reviews on Reddit
High deposit and withdrawal fees
Minimum $150 deposit
Final Word On Etana
Etana Custody offers a reliable fiat and crypto payment method for traders using popular exchanges such as Binance and Kraken. The service offers a secure centralised account that can be used with several trading destinations, mitigating counterparty risks, transfer fees and times. However, while transactions within the Etana system and between exchanges are quick and free, deposits and withdrawals from bank accounts are expensive and slow when compared to competitors.
FAQs
How Do I Contact Etana Custody's Customer Support?
If you come across issues like an invalid authenticator code or sign in issues, you can contact customer support. This can be done by emailing support@etana.com. Unfortunately there is no telephone number or live chat option and reviews have flagged the response time as disappointing.
Is Etana Custody Safe?
Etana implements high-level security protocols to protect its client funds, including working with trusted bank-to-bank services, 2FA and never storing payment card information. With that said, a 2018 cyber-attack compromised several hundred clients' personal information, though no security or bank information was taken.
What Countries Can Use Etana Custody?
Etana Custody is available in over 100 countries, including the UK, the US and Canada. However, some selected countries will require a longer verification process and enhanced due diligence with extended application times. To see if your country is available, visit the website's FAQs section.
Is Etana Custody A Bank?
Etana Custody is not a bank but a custodian that acts as an intermediary between your bank and exchange platforms. As a custodian, it holds several traditional fiat currencies as well as digital assets for safekeeping to prevent them from being lost or stolen.
What Fees Do Etana Custody Charge?
Charges are generally around 35 USD or equivalent for both deposits and withdrawals between your bank and the Etana platform. However, there are no fees when transferring funds from your exchange accounts to your Etana wallet. The service also charges fees on late payments ($25) and stop payments ($95).