EDX Review 2023
EDX is a trading education company with courses for anyone who wants to learn to trade, whether you are from the UK, USA, India or beyond. The company provides a range of free online trading courses in a variety of languages, including English, French, Italian, German, Hindi, Japanese, Korean and many others. This 2023 review will explore what EDX is, how its courses work, the price and fees associated with courses and the different available trading courses.
What Is EDX?
EDX is an educational company that provides online courses for a huge range of topics. It is an American massive online open course (MOOC) provider founded by Harvard University and the Massachusetts Institute of Technology (MIT) in May 2012. The site has over 24 million registered users and has served over 70 million students.
The platform has a catalogue of courses on more than 2,400 subjects and modules, provided by a range of leading higher education institutions from the USA and the UK, as well as other course creators. It runs a similar service to other educational companies like Coursera. Users can learn about anything from architecture to languages. There is a range of trading courses available for customers, too.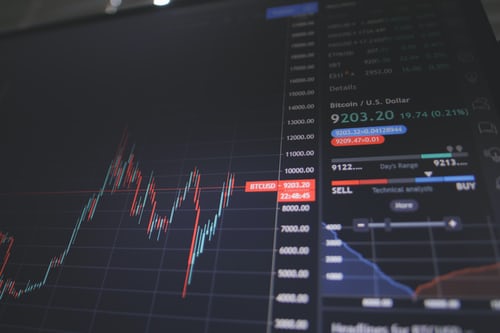 Who Is EDX For?
While EDX is academic-focused, you do not have to be a student to enjoy the benefits of its best courses. The courses are designed for anyone looking to learn new skills and develop themselves. Many are free to download, with no fixed start date, allowing you to progress at your own pace. All courses have a fixed deadline, after which access is expired, but for self-paced courses, a lot of time is allowed. There is even the option to pay for a certificate at the end of the course as credit, perfect if you are looking to stick it on your resume or LinkedIn page. This makes the courses ideal for anyone looking to get a job or get that promotion they have been working towards.
How An EDX Course Works
When using EDX, there are two options. Users can access unlimited courses for free, with no need for financial aid or scholarships, and any videos and resources are available for free download. This means they can complete the courses and learn the content. However, there is no grading in this scenario and the course ends without a certificate. Users still get access to discussion forums for help, videos, readings, notes and practise assessments, quizzes and assignments with answer keys and solutions.
If the EDX user wants to take the course further, they can pay for the verified track version of a course. For a small cost, this gives access to graded assessments, exams and a certificate after completion. Whether this is worth it depends on your needs as a user. If you are going for a job, the certificate will hold value on your CV.
Following registration and verification and after users sign in with their login credentials, they can search all courses on the site. There is a list available if clients want to see all available courses or they can search for specific types of subjects. Courses are given ratings by previous customers. All courses have different structures, schedules, requirements, skill levels and durations. All details are listed before you sign up for a course, as well as key statistics and objectives. When you search EDX, it shows you every course, however, it may state that some of these are not currently available. That means that this course is archived and you will not be able to start it. In other cases, it may state that this course will be archived or has already started and similarly you will not be able to start the course.
EDX Trading Courses
EDX provides many courses for people who want to learn more about trading, blockchain, forex or other related subjects. Here, we will break down some of the more popular, relevant courses available. Remember, anyone can create a course, we will cover those created by top universities as they have the most validity.
Introduction To Trading With Technical Analysis
This EDX course is split into two groups or programs. The first covers the fundamentals of technical analysis and how you can apply it as a standalone trading methodology or as a supplement. The second covers quantitative technical analysis and presents an objective review of the techniques. These courses were developed by the New York Institute of Finance. They are self-paced and take approximately three months to complete. The full form of the course with a certificate costs £336.
Electronic Trading In Financial Markets
This course provides students with the basic knowledge needed to understand financial markets, such as what liquidity is. It then builds to introduce electronic trading fundamentals like order books and algorithmic trading. This course is broken down into six modules, it is self-paced and takes an estimated four weeks to complete. It costs £74 to enrol.
Derivatives Markets: Advanced Modelling & Strategies
This course covers a range of topics that includes advanced derivatives pricing approaches, how to shape risk with derivatives and important facts about the worlds largest financial markets. It is designed to teach you all you need to know about derivatives and their strategies so you can trade confidently. This course is available free of charge. It is instructor-led and, therefore, must be started on a specific date.
Forwards & Futures
This EDX course explains what forwards and futures are and their application in finance. It runs through everything from the valuation of forwards and futures to how they can be applied to physical commodities like wheat and oil. This is a self-paced course that takes around four weeks to complete and is free, to begin with. However, there is the option of paying for a certificate.
Swaps Fundamentals
This course covers what swaps are and their application in finance. It will teach users how to do valuations of swaps and how to understand interest rate swaps, swap spreads and pay-outs. Additionally, this course will delve into the crisis of 2008 and the switch from Libor-based swaps to OIS swaps. This course costs £161 to enrol, is self-paced and takes approximately three weeks to complete.
Bond & Equity Markets & Financial Regulations
This course teaches everything you need to know about bond markets. It goes through bond issuance and risk, equity securities, equity markets and trading and the regulation of financial markets. This is a self-paced course that takes an estimated six weeks to complete and it costs £187 to enrol.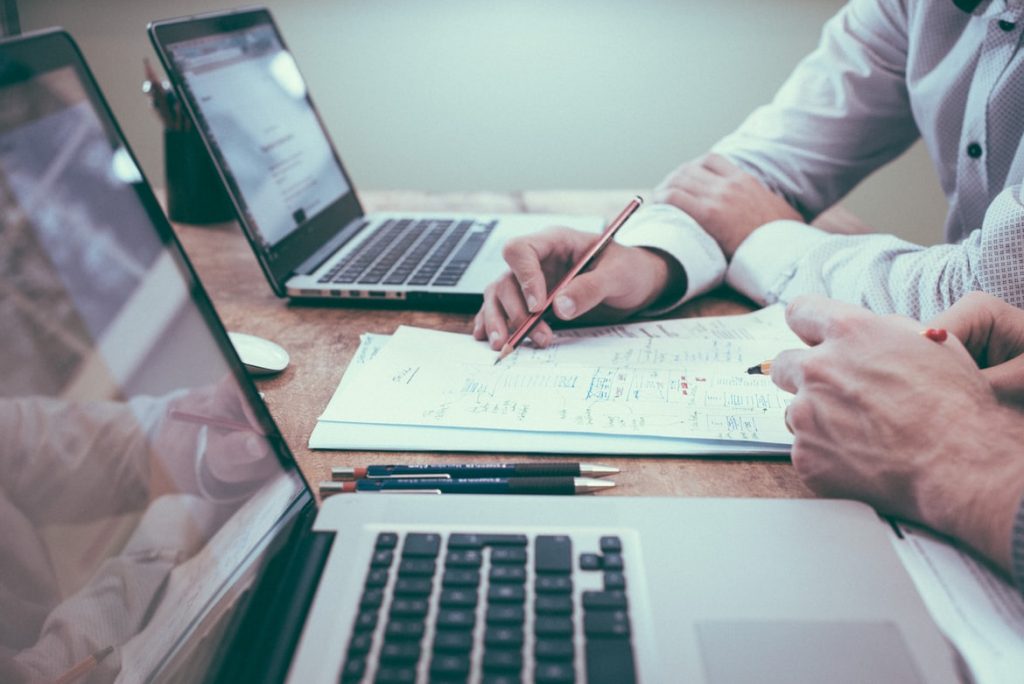 Pricing
When you start many courses on EDX, there is no fee or cost associated with enrolling on the free audit track. The exceptions to this are professional education, boot camps and executive education courses. Apart from these, you are free to study any course at no charge. However, if you want to earn a certificate and complete assignments, you will be required to pay a fee. This is usually somewhere between £50 and £300 but it can vary depending on the course.
EDX often provides free coupons or promo codes. These give users discounts on certain courses and allow the customer to receive the ticket at a lower price. These codes are also provided for professional courses.
Pros Of EDX Courses
These are the main advantages of using EDX:
Courses available in 15 languages
Courses from respected institutions
Over 1,000 courses are available for free
Courses on almost any trading related topic
Huge range of trading courses for beginners and experienced traders
Cons Of EDX Courses
These are the disadvantages of using EDX:
Some trading courses are expensive
If you want a certificate, you have to pay
Archived courses appear on searches even though they are not available
Customer Support
Whether you want to quit or unenroll from an EDX course, update your payment method, apply for a refund or query other issues like a course not loading or not showing it is completed, it is important to be able to contact customer support. There is a support page available on the website, where typical issues have been posted with solutions. The platform also provides an email for customers to contact them if they cannot access their account:
How To Register With EDX
Registering with EDX is simple. Follow this step-by-step guide to open an account today.
Enter your email address
Enter your full name (this will appear on certificates)
Create a public username for forums
Create a password
Select your country
Create your account
Following this, you are ready to enrol on a course. Search those available and find the right course for you.
EDX Verdict
EDX provides a wide range of online courses for anyone that wants to learn about a new subject or skill. Many of their courses are available for free, with the option to purchase a verified certificate. For those looking to learn about trading, EDX has many courses that cover every topic from the basics of trading to advanced strategies for specific instruments. If you want to learn more about trading today, follow our guide and start using EDX.
FAQ
Are EDX Courses Legit?
Yes, EDX courses are legit. They are provided by some of the top universities around the world. However, some courses may be created by less renowned institutions or providers, so be sure to check the provider and, if possible, customer reviews for each creator.
Are EDX Courses Free?
In many cases, the EDX courses are free. However, some professional courses require payments between £50 and £300.
Will I Receive A Certificate From EDX Courses?
With EDX, there is the option of receiving a verified certificate for completing a course. Customers have to pay for this package and pass verified tests or exams.
Do I Need To Speak English For EDX Courses?
No, you do not need to speak English to use EDX. They have many courses available in a range of languages, with over 15 total languages.
Is EDX Worth It?
EDX may well be worth it. If you want to get into trading, it can teach you everything you need to know to get started.
EDX is a large global education provider with courses, programmes and qualifications from top institutions across the world. Access basic and advanced trading content for free.