Chainlink Trading
Chainlink is a decentralised blockchain network and one of the first cryptos that makes real-world data available on-chain. In 2020, Chainlink's price increased more than nine times giving it a market capitalisation of approximately $6.6 billion and making it one of the fastest-climbing coins, rivalling Bitcoin Cash and Litecoin.
Read our guide to trading Chainlink as we explain what it is and how to make future price forecasts. We also list the best crypto brokers offering Link.
Top Chainlink Trading Brokers
What Is Chainlink?
Chainlink 101
Chainlink is a decentralised oracle service, or middleware, that enables off-chain data to be available in an on-chain format. It bridges the gap between the isolated blockchain and real-world data by allowing smart contracts to access secure and reliable data feeds, APIs, and payments. By doing this, Chainlink lets them react to real-world events that would normally need external proof of performance.
Chainlink aims to ensure that external data, such as event outcomes, weather forecasts, and pricing that is fed to smart contracts remain untampered with. All transactions processed are recorded in a continuously growing ledger.

The Chainlink network currently secures billions of dollars in value for smart contracts across the decentralised finance (DeFi), insurance, and gaming ecosystems. Chainlink can support other complex use cases including retail payments and events data.
It is built on top of the Ethereum blockchain but the company intends to support all major smart contract chains. Link is its native token used to pay the network operators for their services.
History
Private company SmartContract Chainlink Ltd is the crypto's founder. The whitepaper for the project was published in September 2017 by Sergey Nazarov, Steve Ellis, and Ari Juels. An updated version of the whitepaper (Chainlink 2.0) was released in April 2021.
The crypto project raised $32m during its initial coin offering (ICO). Chainlink went live on the Ethereum mainnet a couple of years later in June 2019.
Chainlink has been part of the Enterprise Ethereum Alliance (EEA) since 2017 along with other well-known enterprises such as Credit Suisse, JP Morgan, Deloitte, and Microsoft. It is a member-driven standards organisation whose charter is to develop open blockchain specifications.
Google recently announced it was integrating its BigQuery data analytics platform with Chainlink, allowing outside source data to be used in various finance applications built directly on the blockchain.
In July 2020, Zeus Capital, the asset manager and activist investor, published a report on Link encouraging investors to exit long positions on the crypto as its inflated price was "out of sync with the company's dressed up appearance and shaky fundamentals." Zeus claimed that there was evidence of "pump and dump" schemes. However, the trustworthiness of Zeus Capital was called into question when its Twitter account was suspended and it became apparent its website had only been registered for a few months. Zeus has continued to allege that trading Chainlink is a scam, accusing the management team of dumping Link on Binance.
The Protocol
Smart contracts are software code through which instructions are executed when specific conditions are met. Smart contracts can only read on-chain data. To read real-world data, smart contracts must connect and sync with external data sources. Oracles operate as a bridge allowing off-chain data to be available on-chain.
The protocol has two components:
A network of outbound nodes to request off-chain data
A network of inbound nodes that sync the off-chain data to on-chain
The Token
Link is a cryptocurrency that powers the Chainlink protocol. It is the trading currency used to pay the network's node operators. Link's value is tied to demand for data in the ecosystem. Operators use Link as collateral (stake) when required by contract creators in the network to participate and provide services. Nodes with higher stakes have more chance of being chosen to provide the requested data.
Staking is when nodes delivering data to a smart contract stake a predetermined amount of Link as collateral. If nodes deliver reliable and timely data points, they are paid a fee in Link which can be withdrawn. When the opposite happens i.e. data is unreliable, late, or nonexistent, nodes are penalised by having their collateral cut. This is how the Chainlink network encourages honesty and prevents malicious behaviour.
Chainlink Live Trading Chart
Price
Chainlink's YTD performance in 2019 exceeded 1,100% in gains. It outperformed other altcoins such as Cardano (ADA), Ripple (XRP), and Zilliqa (ZIL). In January 2020, Link started at around $1.80 and reached an all-time high (ATH) of $52.70 in 2021. Chainlink was one of the best-performing cryptocurrencies of 2020. However, the price of Link has since dropped, representing a sharp decline from its max price.
Price predictions for 2023, 2023, 2025, and 2030 can be informed by looking at historical prices online. Whilst cryptos are particularly volatile, previous price action can help paint a picture of future trading performance.
How & Where To Buy Chainlink
Link is an ERC20 token with the ERC677 standard on top. ERC677 was developed specifically for Chainlink and integrated into Ethereum. There is a fixed quantity of Link tokens – 1,000 million.
You can buy or sell Link for fiat currency, such as USD or GBP, or via other cryptos. Binance is a favoured exchange among Link traders offering competitive fees. In the UK, for example, you can deposit GBP with a bank transfer and buy Link at the live exchange rate with 0.1% in trading fees.
As an ERC20 token, Chainlink can be stored in any crypto wallet that supports Ether tokens, including Metamask, Trezor, and Ledger Nano S/X.
Is Link A Good Investment?
Some forum users on Reddit and Quora have suggested that compared to its rivals and competitors, Chainlink is a superior trading vehicle. It is one of the most prominent cryptocurrencies at the moment and is showing impressive growth. Users also commend its community (see below).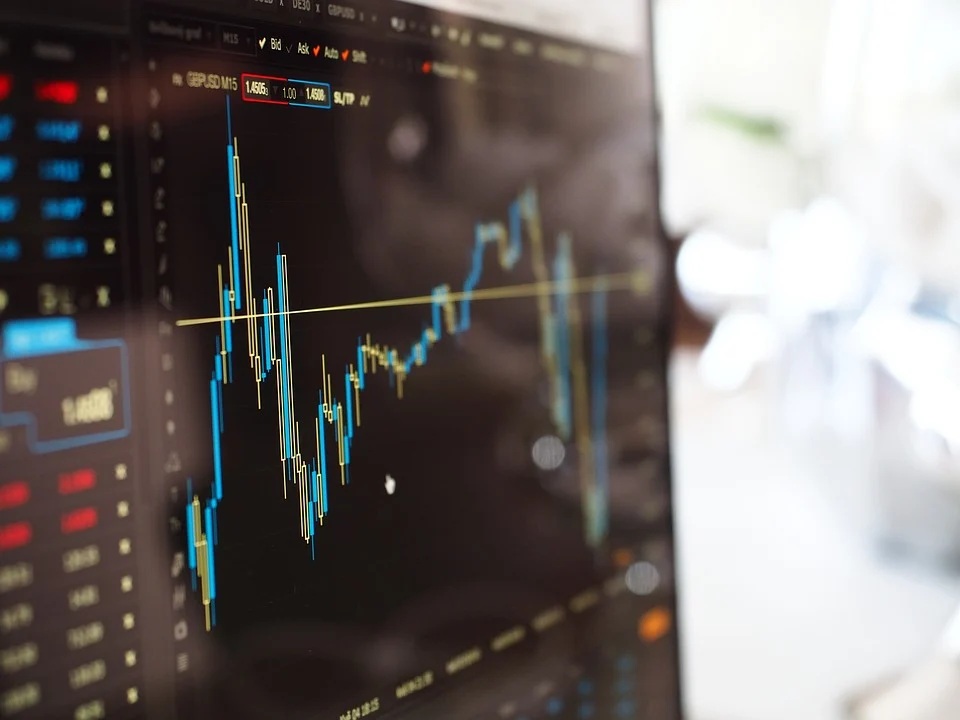 Chainlink has also received numerous awards and recognition, including being named as Technology Pioneer by the World's Economic Forum in 2020. Klaus Schwab, the founder and chairman of the World Economic Forum mentions SmartContracts.com, the owner of Chainlink, by name in his new book.
Advantages of the Chainlink oracle solution include:
Flexible framework
Decentralised network
High-quality data with premium APIs
Security-reviewed and tamper-resistant nodes
Among the most widely used and adopted solution in DeFi
Trading News
Chainlink's website provides a range of helpful information, including guides such as 'How to Get Random Number in an NFT' and 'How to Connect Any API with Chainlink'. The website also provides news updates and announcements. Users can stay up-to-date with the latest crypto news and all official announcements by subscribing to the Chainlink newsletter.
Community
Chainlink is an open-source technology that is developed by a large community of developers, users, and researchers and publishes code under the MIT License on GitHub. It also has a presence across many social platforms including Twitter (@Chainlink), Telegram (@ChainlinkOfficial), Discord, and YouTube.
The company is also on Reddit (r/Chainlink). It and other users share links and resources including upcoming events.
Traders and developers looking for customer support are advised to contact the administrators of the various channels listed above or email support@chain.link.
Security
Chainlink provides multiple layers of security, going beyond decentralisation, which makes the oracle network more trustworthy:
Flexible framework – users can construct and/or connect to customised networks without depending on other oracle networks
Data signing – Chainlink oracles sign the inbound on-chain data with unique cryptographic signatures, proving its originality and authenticity
High-quality data – Chainlink provides smart contracts with data from any external system, including premium data providers
Blockchain agnostic – Chainlink can run natively on any blockchain without dependency on another chain
Reputation systems – Chainlink oracles' historical performance is publicly available via signed data on-chain, allowing users to select oracles based on past metrics
Final Word On Trading Chainlink
In recent years, Chainlink has become one of the most popular projects in the crypto ecosystem and is one of the fastest-climbing coins in terms of price. Chainlink is a network of oracles that bridge the gap between a blockchain and its ability to access real-world data securely. The Link token incentivises users to provide this data and is built on the Ethereum network. Chainlink has received numerous awards and recognition from both big players in the business world and its users. As a result, it provides day traders with interesting investment opportunities. Check out our list of top crypto brokers above to start trading Link.
FAQ
Is Chainlink Built On Ethereum?
Having raised $32m during its ICO in September 2017, Chainlink was launched on the Ethereum mainnet in 2019. Chainlink has more than 30 price feeds on the Ethereum mainnet, used by over 14 DeFi projects. As an ERC20 token, the crypto's native token Link can be stored in any digital wallet that supports Ether.
What Is Chainlink's All-Time High Price?
Since its launch in 2017, Chainlink has grown significantly, reaching its all-time high in May 2021 of $52.70. In the ten days between April and May of the same year, it grew by 70%. Check out a live price chart for its value today.
How Do I Buy Chainlink?
Many guides and forums recommend buying Chainlink (LINK) with Binance or eToro due to the low trading fees. You can buy Link via bank transfer, using fiat currency like GBP and USD, or by using stablecoins to purchase Link. If you already hold other cryptos, you can exchange them for Link.
Where Can I Buy Chainlink?
Chainlink is available to buy in an ever-growing list of places, including Binance, Coinbase, eToro, Kraken, and Gemini. Many users recommend storing Link in hardware wallets, such as Ledger Nano S/X or Trezor.
Is Chainlink Worth Trading?
Chainlink has fast become one of the most popular crypto projects, showing huge growth over the last 2 years. According to Forbes in January 2021, it is the number one DeFi token by market cap. Link has also received the seal of approval from many big industry names including Google and was named Technology Pioneer by the World's Economic Forum in 2020.