CFD Trading Signals
CFD trading signals take some of the manual effort out of speculating on the financial markets. Using derivatives that can cover forex, commodities and cryptocurrencies, signals providers follow pre-set technical analysis strategies to inform customers of potentially profitable trades. This guide hopes to break down the ins and outs of CFD trading signals, providing basic explanations and a tutorial for comparing providers. We have also compiled a list of the top brokers with integrated signals services below.
Top CFD Trading Signals Brokers
What Is CFD Trading?
CFD stands for 'contract for difference'. A CFD is a type of derivative contract or agreement between two parties—a buyer (trader) and seller (broker). CFDs are a means of speculating against the change in the value of an asset, rather than investing in the asset itself. The buyer and seller exchange the difference between the current price of an asset and the value of the asset when the contract expires. If you purchase a CFD believing that an asset will go up in value, you will earn a profit by selling it for more than you bought it for. However, if the value does down, you will lose that amount.
CFDs are also leveraged products. This means that traders need only invest a fraction of the total trade value to open a position. Therefore, the results of the trade are multiplied, generating larger profits than could have been created from merely the original deposit amount. However, losses are also magnified by leverage, so care should be taken. CFDs can cover a range of financial markets, including indices, commodities, cryptocurrencies and forex.
What Are Trading Signals?
Trading signals are like instant alerts that highlight trading opportunities to investors. By signing up for CFD trading signals, a provider scans the market on your behalf and looks for price actions to trade. Over time, traders can learn how to make the most of trading signals and notice trends that indicate shifts in the market of which they can take advantage.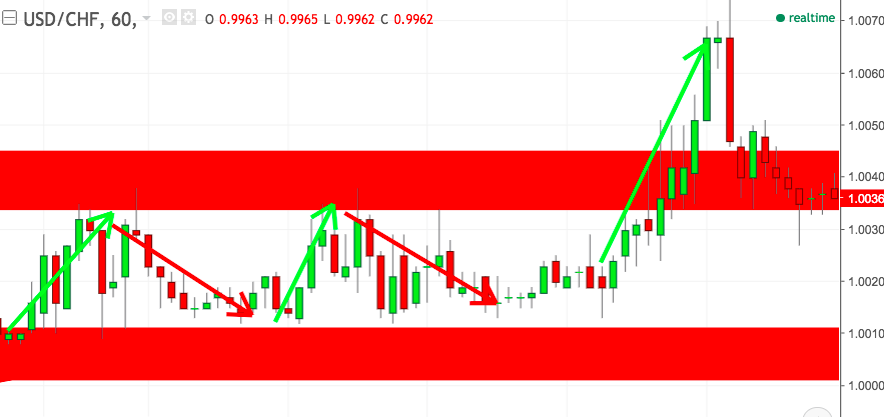 CFD trading signals are actionable buy and/or sell suggestions based on emerging chart patterns and key levels being reached. Each suggestion contains the required entry and exit prices, allowing you to trade without needing to perform in-depth technical analysis. Signals are available for a range of markets.
How CFD Trading Signals Work
CFD trading signals come in one of two forms: human analysis or automated algorithmic analysis. The vast majority of signal providers will utilise the latter, with the underlying technology supported by artificial intelligence and/or machine learning coupled with technical indicators.
It is considered to be impossible to get a true CFD trading signal given the nature of CFDs. However, CFD trading signals provide information that you can use to make a judgment as to whether to go long or short on an asset now. You can use trading signals for different markets, such as forex trading signals when deciding whether to buy or sell a certain CFD.
For example, if you receive a signal that shows that the USD is about to increase in value against the GBP, you may decide to go short on the GBP/USD forex pair and sell the contract after the rise has occurred, profiting from the movement.
Pros Of CFD Trading Signals
There are several benefits of using CFD trading signals, including:
Good for beginners – if you're new to CFD trading, signal providers can help you identify trades
Good for advanced traders – professional traders can sell their own trading signals, generating additional risk-free income. Traders can sign up to the MetaTrader trading community, providing a large database of buyers
Hands-off approach – CFD trading signals can help investors make decisions without having to constantly monitor charts, freeing up some of their time
Cons Of CFD Trading Signals
Unregulated – trading signal providers are generally unregulated, putting traders at increased risk of receiving bad advice or scams
Top providers charge greater fees
What To Look For In CFD Trading Signals
You should check all of the available information regarding specific CFD trading signals before using them and check that they will help you in your strategy. Things like good customer support and clear lists of suitable assets are important factors. Some more aspects to consider when choosing CFD trading signals are listed below.
Provider
Not all CFD trading signals are of the same high quality. The trading signals market does contain some scams claiming to greatly enhance your profit margins. You should always research the provider of any signals and customer reviews to check reliability.
Additionally, not all signal providers know what they're talking about. You should check that providers possess a high level of knowledge and experience. If possible, find CFD trading signals with a transparent and verifiable history in all the markets it supports and maybe even use a strategy backtesting tool, available with most trading platforms, to double-check.
Price
CFD trading signals are not often free, usually coming at a one-time or recurring cost. The upside with expensive signals, as with many things, is that you may be getting what you pay for. Some signal providers may be able to invest your payments into the optimisation of strategies and tools. Prices can range from $5 to $1,000.
Alternatively, you can get free CFD trading signals from places like Twitter, though the quality of these could be more dubious. Using free CFD trading signals may pay off and provide cheap yet reliable alerts, though there is a higher chance you could be misled.
User Reviews
Testimonials from other users will provide you with valuable insights as to the quality of CFD trading signals.
Trading Platform Or Broker Integration
CFD trading signals are often supplied by trading software downloaded to your computer. This software will likely use your existing trading platform to assess market movements and place trades or set alerts accordingly. MT4 is one of the most popular pieces of CFD trading software in the world and is great for beginners as it provides access to thousands of CFD trading signals. MT5, the upgraded version of MT4, is also very popular, with more signals, indicators and additional features built-in.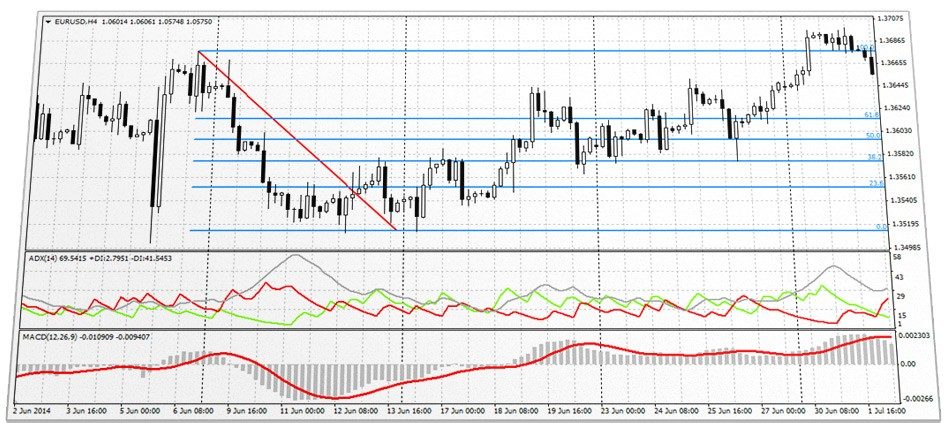 Some brokers will also integrate their own or third-party CFD trading signals into their platforms or offerings. For example, eToro clients can access a social trading platform, where they can generate signals, follow those of other traders and automatically copy positions opened by others.
Delivery
CFD trading signals can be communicated via a range of different media. Beyond integration within your trading platform or mobile app, signals may come to you via email, SMS text, Telegram or even tweets.
Final Word On CFD Trading Signals
CFD trading signals allow investors to open and close positions without the manual effort otherwise required. Signals follow pre-set strategies and algorithms, monitoring a very wide range of markets and assets to find potentially profitable opportunities. While some signals can come fully integrated within a trading platform, others will notify you externally. There is a lot of risk involved with CFD trading signals, as not all providers are reliable, experienced and trustworthy, so try to verify the success and truth of what the provider offers before staking your own money.
FAQs
Do You Have To Pay For CFD Trading Signals?
You don't always need to pay to get access to CFD trading signals, there are some providers offering them for free, such as some brokerage firms. However, risks are still involved with these, so try to find regulated providers and signals with a verifiable history.
Are CFD Trading Signals Worth It?
CFD trading signals can be extremely helpful, especially to beginners. However, it highly depends on where you get signals from and your risk appetite. For most people, it isn't worth taking a chance on a signal from someone who may have no real credentials. Therefore, we would urge you to consider CFD trade signals from a regulated provider.
How Do I Find CFD Trading Signals?
Investors can track CFD trading signals in a range of ways. There are subscription-based services, as well as free, automated alerts via email, text, or other channels. Traders can also use signals to watch for opportunities even when they aren't actively following a specific chart.
Who Are The Best CFD Trading Signal Providers?
Not all CFD trading signals will be right for you, so there can be no definitive best provider. Try to look around for signals that follow strategies and algorithms you trust with enough information to ease your mind when entrusting your capital. However, we believe that Pepperstone, IC Markets and eToro are some of the best integrated broker/providers out there. For our full ranked list, see here.
How Can I Tell If A CFD Trading Signals Provider Is Trustworthy?
First, make sure you understand that even trustworthy trading signals aren't guaranteed to come off and make you a profit. However, your greatest chances often lie with regulated providers, such as regulated brokers with integrated signals, and those with verifiable, transparent success history.