Brokers With SAR Accounts
The Saudi Riyal (SAR) is one of the most popular currencies in the Middle East. As a result, traders from Saudi Arabia and beyond aim to invest at brokers with SAR accounts. Importantly, accounts denominated in the Saudi Riyal help keep conversion costs down and offer straightforward account management capabilities.
In this guide, we explain how SAR trading accounts work, alongside the benefits and drawbacks. We also list the best brokers with SAR accounts in 2023.
Brokers With SAR Accounts
These are the 2 best brokers that offer accounts with SAR as the base currency:
#1 - Exness
The Exness Group offers online trading across multiple asset classes on the industry-established MetaTrader 4 and MetaTrader 5 platforms.
Instruments: Forex, metals, cryptocurrencies, energies, indices, stocks
Regulator: FSA, CySEC, FCA, FSCA, FSC, CBCS
Platforms: MT4, MT5
Min. Deposit: $10
Min. Trade: Varies by asset
Leverage: 1:2000
CFD Trading
Exness offers leveraged CFD trading on popular financial markets.
Forex Trading
Exness Group offers a mix of majors, exotics and crosses.
Stocks Trading
Exness offers trading on a wide range of equities and indices.
Crypto Trading
Trade on 35 popular cryptocurrencies
#2 - OKX
OKX is a digital exchange offering trading on hundreds of cryptos across desktop and mobile applications with low fees.
Instruments: Spot, futures, perpetual swaps, options
Regulator: VARA
Platforms: AlgoTrader
Min. Deposit: 10 USDT
Min. Trade: Variable
Leverage:
Crypto Trading
OKX offers 400+ pairs and margin trading products on top coins like Bitcoin and Ripple.
How SAR Accounts Work
A SAR account is where the base currency is set to the Saudi Riyal. This means that account balances are displayed in SAR and that local investors can deposit and withdraw without currency conversion fees. All account finances and management are conducted in the Saudi Riyal, including 30-, 60- or 90-days reports. Everything from money deposited to receivable turnover will be listed in the Middle Eastern currency.
Brokers with SAR accounts also list assets for purchase and sale in the currency too, making entry and exit price points easier to digest. For example, share-dealing platforms may list stock prices in SAR while crypto exchanges could list the value of XRP or XLM in the Saudi Arabian currency. The result is less time spent on PDF downloads and conversion guides.
When you set up a profile at brokers with SAR accounts, you will typically fill out a form and list personal details. Requirements normally include an email address and password to which the account will be linked to. Some firms also require traders to complete know-your-customer (KYC) verification which can include providing proof of identity and address. Importantly, traders should also be allowed to select the base currency, for example, Saudi Riyal. Note, most platforms do not allow you to change your base currency in settings once you have created a live account.
While brokers with SAR accounts are most popular with traders from Saudi Arabia, they can still be a good choice for investors in other countries. These broker-dealers are often available and open online in India, the USA, the UK, Canada, Kenya, Pakistan and Zimbabwe, among other locations and can be used for different reasons by traders. For example, you may regularly trade SAR currency pairs, such as the USD/SAR and EUR/SAR.
SAR Currency Explained
The Saudi Riyal is the official currency of Saudi Arabia. The Riyal subdivides into 100 Halal or 20 Ghirsh and is often abbreviated to SAR or SR. The Riyal has been the currency of Saudi Arabia since the Kingdom of Hejaz (of which the Riyal was the currency beforehand) and the Sultanate of Nejd decided to group together to form the country in 1932. Like many currencies, the system used to be based on metals, specifically the British gold sovereign and silver Riyal, then in 1959, a fiat-based system was created.
From June 1986 onwards, the Saudi Riyal has been pegged to the US dollar. The exchange rate is fixed at 1 US dollar to 3.75 Riyals. There was a brief period in the Autumn of 2007 when the Saudi Central Bank (SAMA), previously known as the Saudi Arabian Monetary Authority, chose not to follow a US cut in interest rates, though the Riyal returned to its peg at the end of the same year.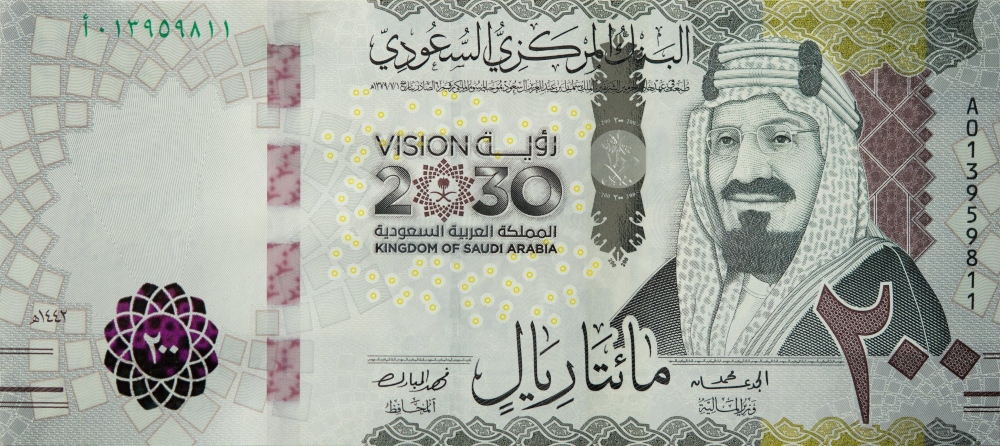 The Saudi Riyal remains one of the most important currencies in the Middle East and many investors like to trade forex and other assets relating to it. As such, there are several brokers with SAR accounts who look to take advantage of customers' interest in the currency.
Benefits Of Brokers With SAR Accounts
Advantages of trading with brokers that offer SAR accounts include:
Customer support: Brokers with SAR accounts typically provide an Arabic help centre, meaning customers get to speak to the support team in their native language about any issues, such as trading limits, accounts being hacked or closed, or forgetting their login credentials.
Payment methods: Brokers with SAR accounts tend to accept payment methods that are popular in Saudi Arabia, including Mobiamo, OneCard and Xoom, all of which can be used online and do not require users to find a branch 'near me'.
Payment fees: Direct deposits at brokers with SAR accounts are payable in the Riyal, typically with no fees. Also, trading bonuses are often paid with all numbering in the Saudi Riyal.
Market access: Brokers with SAR accounts normally offer access to assets and mutual funds relating to Saudi Arabia and the Riyal. This can include SAR forex pairs as well as the ability to trade local markets like Tadawul (the Saudi Stock Exchange). Alternatively, the top platforms offer global entry to traditional markets.
Regulation: Supporting brokers are more likely to be regulated by local authorities, such as the Saudi Arabian Capital Market Authority. This helps provide additional security and recourse measures for local investors.
How To Check A Broker Offers A SAR Account
Brokers with SAR accounts do not always make it clear on their homepage. So, if you are unsure whether a broker supports the Riyal as a base currency, head to the accounts section of their website, or visit the sign-up page. Another good indicator is to check whether they accept local payment methods. Finally, if it is still unclear, contact the customer support team.
Comparing Brokers With SAR Accounts
If you want to start trading at online brokers with SAR accounts, consider the following comparison points:
Fees: Ensure fees for deposits, withdrawals and trading are reasonable. Also check spreads on SAR forex pairs are tight and that commissions on Saudi stocks are competitive.
Platforms: Check that the broker supports a platform that you are comfortable with. This could be MT4, MT5, or a bespoke platform.
Regulation: It is worth opening an account with brokers that are regulated by a trusted authority. This could be the Saudi Capital Market Authority or international bodies like the Cyprus Securities and Exchange Commission.
Assets: If you are interested in trading a particular asset, such as stocks on the Tadawul exchange, make sure the broker provides suitable instruments.
Bonuses: Some brokers with SAR accounts also offer welcome bonuses. These can help boost your funds when you start trading, increasing your potential purchasing power. Just check withdrawal terms before signing up.
Mobile app: The best brokers provide a free mobile application. This can help you manage portfolios while on the move. The top apps on iPhone and Android also provide mobile-friendly charting and price alerts.
Demo account: A paper trading account is a great way to practise trading in a risk-free environment. Investors can essentially trade live markets with virtual currency.
Reviews: Before you register for a live account, check reviews from other traders and established authorities, such as DayTrading.com. Users may also list reviews on Discord, YouTube and even Instagram.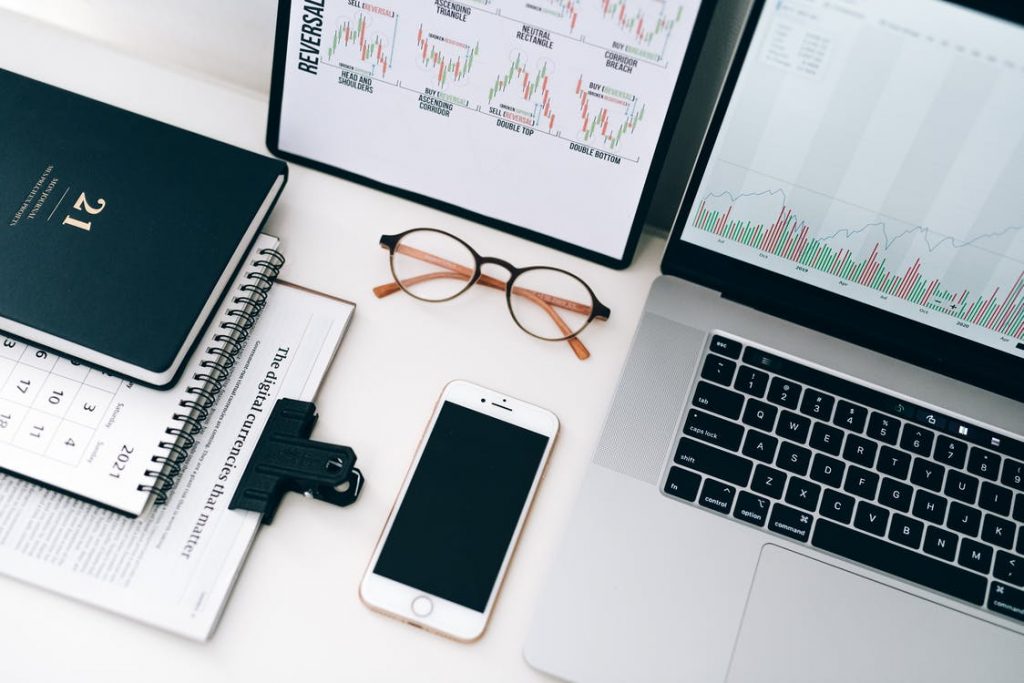 Final Word On Brokers With SAR Accounts
Brokers with SAR accounts are popular among traders in Saudi Arabia and neighbouring countries. The Saudi Riyal is the most used and stable currency in the Middle East and can enable fee-free deposits and withdrawals at popular brokers. These accounts also tend to list Saudi assets, including currency pairs and Tadawul stocks. Use our list of the best SAR brokers in 2023 to get started today.
FAQ
Do Brokers Offer SAR Accounts?
Yes – several top brokers provide SAR trading accounts. These accounts feature the Saudi Riyal as the base currency, meaning you can deposit directly and trade with no conversion fees.
Are Brokers With SAR Accounts Safe?
Trading is inherently risky. Some investments, like cryptos, carry more risk than others. Importantly, you should always employ risk management strategies when speculating on financial markets.
Can I Have Multiple Profiles At Brokers With SAR Accounts?
Some online brokers let you open multiple trading accounts. This means forex investors could hold a SAR account, plus accounts in USD or EUR, for example.
Should I Have Investments At Brokers With SAR Accounts?
If you live in Saudi Arabia or use the Riyal, a SAR account could save you money on conversion fees. These trading solutions can also make it easier to manage your investment portfolio in your native currency.
Do I Have To Complete Verification At Brokers With SAR Accounts?
Some brokers with SAR accounts do have verification requirements. This could include know-your-customer (KYC) checks where you may have to provide proof of identity and address. Note, registration requirements vary between trading platforms.