Brokers With Lowest Margin Rates
Brokers with lowest margin rates are highly sought after by traders with a large risk appetite and designs to make serious money from their investment accounts. Such brokers are also popular amongst cost-conscious retail investors, especially during periods of market volatility.
This guide delves into the world of low margin rate brokers, explaining the underlying concepts behind margin trading, and detailing the benefits for traders that open accounts with brokers offering the lowest margin rates.
Brokers With Lowest Margin Rates
These 5 brokers offer the lowest margin rates 2023:
Note, the rate listed below is the annualized mark-up/admin fee charged by brokers before the central bank underlying rate is applied. It is also worth bearing in mind that margin rates vary depending on the margin model used by brokers, the size of your account balance, and the product traded.
#1 - Interactive Brokers
Interactive Brokers is a leading global brokerage that provides access to a comprehensive offering of stocks as well as forex, futures, metals, bonds and cryptos. The firm has over 40 years experience in the online trading industry and is heavily regulated by SEC, FCA, IIROC, and SFC. Traders use the proprietary Trader Workstation and can access powerful tools and data feeds as well as comprehensive educational resources.
"Serious traders seeking a regulated broker with unparalleled access to stock markets should look at IB. Their range of stocks can't be beaten."

- DayTrading Review Team
Margin Rate: 1.55 - 2.59%
Instruments: CFD, Forex, Stocks, Crypto, Futures, Options, Commodities
Regulator: SEC, FCA, IIROC, SFC
Platforms: AlgoTrader, OmniTrader, eSignal, TradingCentral
Min. Deposit: $0
Min. Trade: $100
Leverage: 1:50
Pros
Direct market access, including to the FTSE 100 index, the CAC 40 and Germany's DAX 40
You have a reliable real-time market data feed, that rarely goes offline
Regulated by some of the world's most reputable bodies including in US
Cons
The TWS platform falls short in terms of technical charting
Platform and web interface are complex and difficult for beginners to pick up
Accessing products like CFDs is not straightforward compared to competitors
#2 - ForexChief
ForexChief is a foreign exchange and CFD broker, established in 2014. The company is based offshore and registered with the VFSC and FMA. Users can choose between a wide selection of accounts and base currencies, making ForexChief accessible to global traders. The brand also stands out for its no deposit bonus and fee rebates for high-volume traders.
"ForexChief will prove popular with investors looking to trade highly leveraged CFDs on the popular MetaTrader platforms. The large welcome bonus and low starting deposit will also appeal to new traders."

- DayTrading Review Team
Margin Rate: 0.1%
Instruments: CFDs, Forex, Metals, Commodities, Stocks, Indices
Regulator: VFSC
Platforms: MT4, MT5
Min. Deposit: $10
Min. Trade: 0.01 Lots
Leverage: 1:1000
Pros
Copy trading solution with signals
STP/ECN execution with low spreads from 0.0 pips
High leverage up to 1:1000 is available
Cons
Weak regulatory oversight
Limited market research
Withdrawal fees on several payment methods
#3 - OANDA US
OANDA is a popular brand offering exceptional execution, low deposit requirements and advanced charting and trading platform features. The top-rated brand has over 25 years of experience and is regulated by trusted agencies, including the NFA/CFTC. Around the clock support is available, alongside flexible contract sizes and automated trade executions.
"OANDA is a top-rate broker for US traders seeking a user-friendly platform with premium market research and a straightforward joining process. OANDA is a particularly good pick if you want a heavily regulated broker with a secure trading environment."

- DayTrading Review Team
Margin Rate: 2%
Instruments: Forex, Crypto
Regulator: NFA, CFTC
Platforms: MT4, TradingView, AutoChartist
Min. Deposit: $0
Min. Trade: 0.01 Lots
Leverage: 1:50
Pros
Reliable, trustworthy and secure brand with authorization from tier-one regulators
Wide selection of instruments including 68 forex pairs
Industry-leading platforms including MT4 and TradingView
Cons
Customer support not available on the weekend
#4 - IG Group
IG is an award-winning broker that has an excellent reputation globally. The brand-US offers spread betting, CFD and forex trading across a comprehensive suite of markets. IG is also multi-regulated, provides a great trading app and has 50 years experience.
"IG offers a superb all-round package. Beginners will appreciate the user-friendly web platform and secure trading environment while established investors will rate the 17,000+ markets and top-tier market research."

- DayTrading Review Team
Margin Rate: 2.5%
Instruments: CFDs, Forex, Stocks, Indices, Commodities, ETFs, Futures, Options, Crypto, Spread Betting
Regulator: FCA, ASIC, NFA, CFTC, DFSA, BaFin, MAS, FSCA
Platforms: MT4, AutoChartist, TradingCentral
Min. Deposit: $0
Min. Trade: 0.01 Lots
Leverage: 1:30 (Retail), 1:250 (Pro)
Pros
IG offers great educational materials including an extensive library of training and support on how to day trade successfully
24/5 customer support is available
Opening an account takes less than 5 minutes
Cons
Inactivity charge
No copy trading platform
#5 - M1 Finance
M1 Finance is a US brokerage that allows users to build a customizable investment portfolio from a range of 6000+ stocks and shares, ETFs and cryptocurrencies. The innovative 'pie' based portfolio management system allows traders to build several portfolios with different aims, and the brokerage supports machine-learning tools that can provide automated portfolio management.
"US investors who want a straightforward, commission-free way to invest in stocks and crypto with AI-powered strategy support should consider M1 Finance."

- DayTrading Review Team
Margin Rate: 3.5 - 5%
Instruments: Stocks, ETFs, OTC stocks
Regulator: SEC, FINRA
Platforms: Own
Min. Deposit: $100
Min. Trade: $1
Pros
Commission-free with low fees
Vast range of stocks and shares to choose from
Trade fractional shares
Cons
M1 does not employ any human financial advisors, versus Betterment and other popular automated advisors
No stop-limit or stop-loss orders
Despite offering stocks and ETFs, M1 Finance doesn't provide trading on mutual funds or options
What Is A Margin Trading Account?
A margin account is a powerful tool for investors that allows trades or investments to be made that are worth more capital than what is being put down.
Margin refers to the fraction of the full trading amount that the investor provides to open a position; a margin rate is a form of commission charged on the trade, often provided as a percentage. This is why margin traders look for brokers with the lowest margin rates. Most brokers will require a minimum invested account balance to access margin.
In traditional markets, the borrowed funds used to open a position are usually provided by an investment broker. However, in cryptocurrency trading, funds may be fronted by other traders who earn interest based on market demand for margin funds. In other cases, the cryptocurrency exchange itself may provide margin account funds to its customers.
More information on margin trading can be found here.
Margin Rate
With trading on margin being much like taking out a bank loan, traders must also pay a fee, or interest, on the loan. These are referred to as margin rates, and they vary between brokers and accounts.
Margin rates are often a few percent and are charged on the leveraged capital, not the margin fronted by the trader. Brokers with lowest margin rates offer particularly competitive account conditions.
Much like loan interest, the best scenario for an investor is the lowest broker margin rate, as this minimises the cost of the overall trade.
Depending on the margin account rate that the broker offers, you may also have to pay periodic interest payments in the same way you would pay interest on a bank loan.
Most brokerages will also offer their best margin rates for those traders with higher levels of investment capital in their accounts.
It is important to fully understand the fee structure of a broker's margin investing options to optimise the use of margin and maximise profits.
Margin Example
Now let's look at an example that shows the benefits of brokers with lowest margin rates. If a trader were to invest $25,000 cash into an unleveraged account for a period that produces a 10% yield, they would walk away with a profit of $2,500 and a new total capital of $27,500.
However, if they were to invest $25,000 and also take on a margin debt of $25,000, the total investment capital would be $50,000. For the same account yield of 10% and the same timeframe, an initial return of $5,000 would be produced. However, the margin cost must be determined from the margin rate and deducted from this value. For example, if the margin rate is 5%, then $1,250 (5% of $25,000) must be paid back to the broker, resulting in a net profit of $3,750 and a new capital of $28,750.
Consider now the same investment but with a lower margin rate of 1%. In this case, the margin cost would be $250 (1% of $25,000) and the net return would equal $4,750. Clearly then, maximum profit exposure is created by the broker with the lowest margin rate, as they take the least from the trade's returns. In the example above, the 1% margin rate afforded the trader an extra $1,000 profit.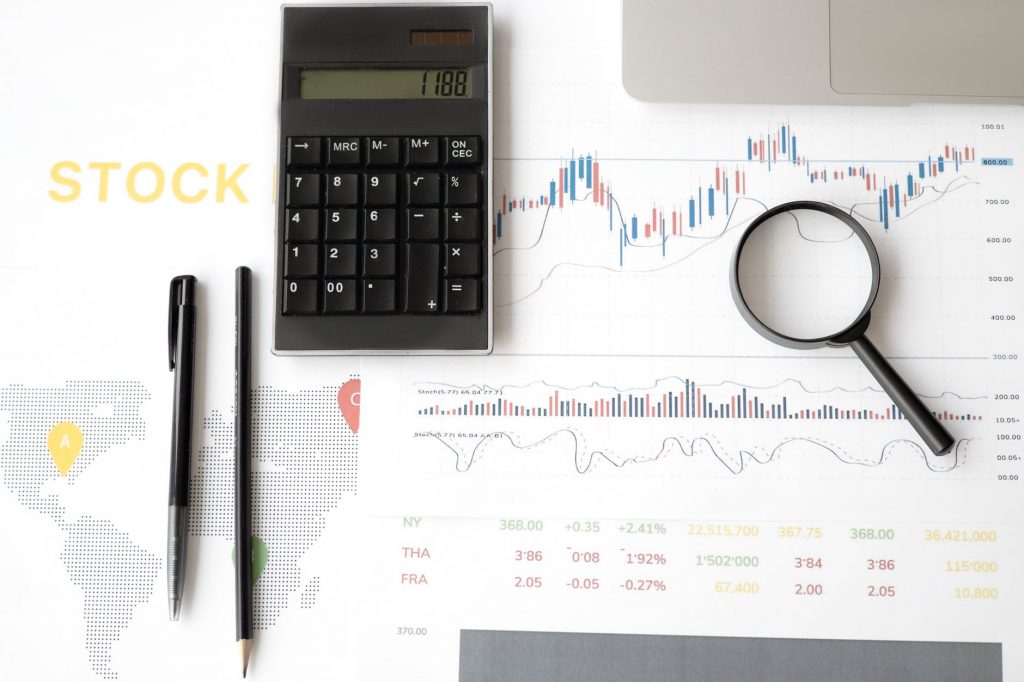 Risks
While using margin trading accounts may seem a no-brainer, especially through online brokers with the lowest margin rates, it is deceptively dangerous. Consider again the above example, only this time the investment backfires and the portfolio yield is -10%. In an unleveraged scenario, the investor would lose $2,500 and walk away with $22,500. In the leveraged case with a 5% margin rate, the investor not only loses the $2,500 from their own investment and pays the same $1,250 margin cost, but they must also front the losses on the margin debt (another $2,500), totalling a net $6,250 loss.
Additionally, traders must be careful about using margin for small trades, as the returns from the investment need to be larger than the margin cost. If not, the margin cost would have to be paid by the trade profit and some of the investment capital, resulting in a net loss for the investor despite the trade being profitable at face value.
Pros Of Brokers With Lowest Margin Rates
The benefits of using brokerages with the lowest margin rates are:
Less interest to accrue
Amplification of return rates due to more affordable account borrowing
Cons Of Brokers With Lowest Margin Rates
Opting for brokers with lowest margin rates can also be disadvantageous:
Interest costs apply until fully repaid
Only beneficial if a trade is successful
Rapid profit generation can be difficult
Margin trading is a debt that must be repaid
A larger account deposit is often required than for higher rates
Final Word On Brokers With Lowest Margin Rates
Margin trading is an opportunity for investors to magnify their gains, though it can add complexities and risks not otherwise required. Thorough research should be carried out into the brokers offering the lowest margin rates, which should be combined with other considerations before selecting a broker to open an account with. If margin trading is for you, brokers offering low rates will facilitate larger profits for the same risk exposure.
FAQs
What Does It Mean To Trade On Margin?
Trading on margin entails borrowing money from a broker to carry out trades. Traders deposit cash that serves as collateral for the loan, then pay ongoing interest on the borrowed money. This loan allows investors to buy a larger quantity of securities which automatically serve as collateral for the loan.
What Are The Benefits Of Brokers With Lowest Margin Rates?
Margin accounts becomes advantageous when your rate of return is higher than the interest on the loan. Brokers offering the lowest margin rates will eat into your profits less.
Which Broker Has The Best Margin Rates?
Most traditional brokers have margin rates of around 8%. Interactive Brokers and M1 Finance offer competitive margin rates of around two or three percent, depending on the base currency and investment capital size.
Which Forex Brokers Have The Cheapest Margin Rates?
Interactive Brokers has an entire platform dedicated to forex trading that supports 23 different currencies. Its margin rates range from 0.5% on large loans for premium account holders to 9% for lite members.
Can You Negotiate Margin Account Rates?
Margin rates are not always fixed at those published on the broker websites. Given a large amount of capital often involved, brokers can sometimes be negotiated with the get better margin rates. If you are with an existing broker and want a lower margin rate, it may be worth contacting them first.