Asia Forex Mentor Review 2023
Asia Forex Mentor is a forex education platform primarily known for offering the One Core program, developed by Singapore-based trader Ezekiel Chew. In this 2023 review, we aim to cover all aspects of the course and see if Asia Forex Mentor is legit and worthwhile. We will also explain how to log in, download the Asia Forex Mentor program and access the free trial. Read on to find out whether Asia Forex Mentor is the right education provider for you.
What Is Asia Forex Mentor?
Asia Forex Mentor is a forex education platform founded in 2008 by Ezekiel Chew, a strategic growth advisor and self-described trading expert. Starting as a series of seminars for his friends, the program has grown in popularity, with Mr Chew now advising the employees of major banks like the Development Bank of the Philippines. Most of the course's participants are from Asia. The trading approach promoted by the course focuses on ROI (Return on Investment), rather than profit/loss percentages, making it distinct from other services. The ROI method uses leverage and compounding to make an overall profit, even if the majority of trades lose money, mimicking the strategy used by venture capital firms.
In an industry filled with bad actors, the company has a reputation for honesty and reliable service. As with all forex education courses, it is worth remembering that there is no such thing as a "get rich quick" scheme – instead, with hard work, dedication and patience, the principles taught by Asia Forex Mentor could potentially be used to help you become a more successful trader.
How Asia Forex Mentor Works
Asia Forex Mentor's offering essentially consists of a single course, the Proprietary One Core program, plus a weekly subscriber-only video series (the Golden Eye group). The content of the One Core course is based almost entirely on the methods of just one (apparently very successful) trader, Ezekiel Chew, and he regularly incorporates his own experiences into his lectures. In theory, this allows novice traders to learn from his successes and failures.
New clients can access a 7-day trial of the course free of charge.
AFM Proprietary One Core Program
Asia Forex Mentor's main offering is the Proprietary One Core Program, which, according to its tagline, is capable of turning "new traders into professionals". This course is organised into 26 lessons, each with several sub-categories, featuring 63 live videos. The combined length of the presentations runs at just over 19 hours. The individual lectures are generally quite short, lasting 10-20 minutes, with past students praising them for being concise and focused. Mr Chew manages to cover a decent range of content in the series.
The program can be studied at the student's own pace, making it suitable for those with other commitments. The platform's website claims that the course is best for beginner to advanced traders. The curriculum is grouped into the following sections:
Introduction
This section is designed to introduce Asia Forex Mentor students to the course. It also explains how to set up MT4, one of the most popular trading platforms, and presents a basic overview of forex trading.
Price Action
Described by Mr Chew as "the king of chart reading", price action is central to any forex trading strategy. This part of the course breaks down the study of price action into small steps (such as bullish and bearish bars, inside bars and pin bars). By the end of the section, Asia Forex Mentor students should be familiar with several different chart types and have some idea of how to interpret them.
Entries, Stop-Loss, Exits
This course element covers several entry and stop-loss methods for different situations, building on the content learned in the "price action" segment.
The Business Behind Trading
In this section, Asia Forex Mentor students are shown how to incorporate a professional-level accounting system into their trading activities.
Chart Reading
This part of the Asia Forex Mentor program introduces students to more advanced chart reading methods. The modules cover the Elliott wave, the Fibonacci formula, trendlines, support and resistance levels, exponential moving averages and more. The final stage demonstrates how to use these analysis tools together as part of a combined strategy.
Strategies
The Strategies section provides an overview of four strategy categories: retracements, breakouts, reversals and advanced price action patterns. By learning strategies, traders can avoid making decisions based on emotion. The Asia Forex Mentor program aims to break down the charts into different scenarios and price movements, giving students an insight into when to apply specific strategies.
The "Road To Millions" Formula
Here, Ezekiel outlines his way of thinking and provides a brief history of his trading career.
Trade Management Methods
This section teaches Asia Forex Mentor students different methods for managing trades. This includes content on stop-loss orders and "set and forget" trades.
Fundamental Analysis & Advanced Methods
For this part of the Asia Forex Mentor course, Mr Chew first explains how to use fundamental analysis and correlated pairs. This style of trading does not form a major part of the approach taught in the Proprietary Program and the section mostly explains how to avoid "analysis paralysis" and focus on the charts. Students are then shown how to properly incorporate spreads in their trading. Finally, Mr Chew shares his "advanced trigger method" that he (slightly dubiously) claims can tell you when to trade "with certainty".
The AFM Proprietary Point Calculation System
The Asia Forex Mentor proprietary point calculation system is a method for calculating the probability of a trade being successful. In this section, students are introduced to Mr Chew's 7-point checklist for entries and 6-point checklist for stop-loss levels.
Trading Psychology & Lifestyle Trading
Understanding your own trading psychology is an important part of making successful decisions in the market. In the course, students are given a brief introduction to trading psychology and Mr Chew offers some insight from his career. Trainees are then advised on how to structure their trading routine in a way that works best for them.
Live Trading Demo
In two hour-long videos, students can watch how Mr Chew uses the principles outlined in his Asia Forex Mentor Course in real-life trading scenarios.
The Golden Eye Group
The Asia Forex Mentor Golden Eye Group is a weekly video series in which Ezekiel Chew gives his thoughts and predictions about the current state of the market. He also shares live trading examples. Subscribers are given access to the full archive of videos dating back to 2018 and are notified every time a new video is released.
Other Features
Ezekiel Chew maintains a regularly-updated blog, which is available on the Asia Forex Mentor website. These articles offer tips for trading several different markets. There is also a series of trading vlogs posted on Youtube.
In addition, members of the public can access Asia Forex Mentor's "5-part System To Make Money In Trading", a free lecture series that explains how to build an effective trading system.
Pricing, Fees & Sign-Up Process
Asia Forex Mentor's One Core Program costs $997 for lifetime access, which must be paid upfront. Subscription to the Golden Eye Group runs at $118 per month. These costs make the company one of the more expensive trading course providers.
New customers can access a seven-day free trial of the One Core Program. At 20 hours long, the lecture series can be watched in its entirety in less than a week, but trial users will not be able to re-watch the content. Asia Forex Mentor students can claim a $57 discount if they choose not to claim the free trial.
The sign-up process is odd and somewhat suspicious. Customers are required to enter their card details before the free trial and, on the seventh day, they are given a private email address that they can use to cancel the free trial. If they do not cancel the membership on day 7, they are immediately billed the full $997. To sign up for the Asia Forex Mentor One Core program, simply follow the links on their website.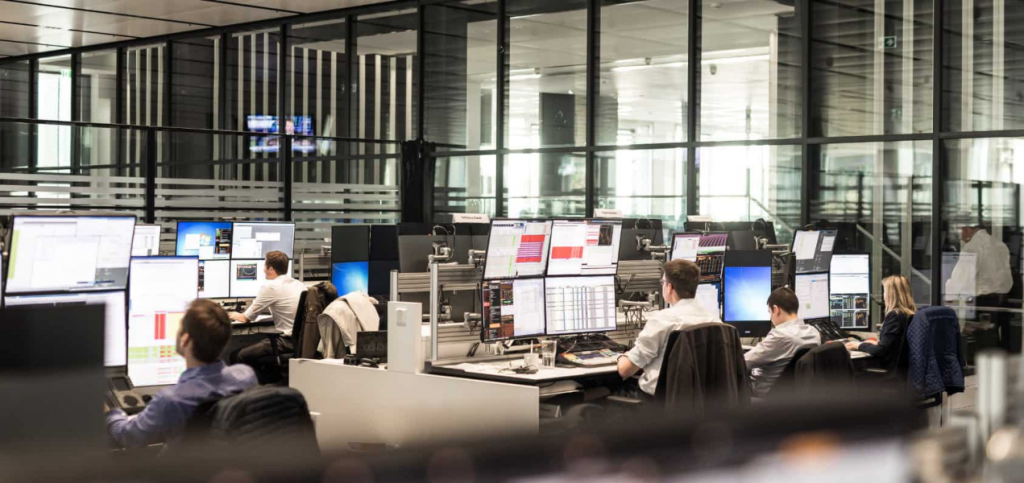 Pros Of Asia Forex Mentor
Some of the benefits of signing up with Asia Forex Mentor include:
The course explains how to understand data analysis and manage risks
The One Core Program is comprehensive and detailed
Students learn directly from a real-life trading expert
Ezekiel Chew is a trusted figure within the industry
Free trial available
Cons Of Asia Forex Mentor
Some of the negative aspects of Asia Forex Mentor are:
Based on the teachings of just one trader (Ezekiel Chew)
Large upfront costs for 20 hours of content
Only one course available
Customer Support
There is a live chat feature on the Asia Forex Mentor homepage for new customers to make enquiries. The team can also be reached via email, phone and Whatsapp.
Email Address: admin@asiaforexmentor.com
Telephone/Whatsapp Number: +65 8786 8319
Asia Forex Mentor Verdict
Asia Forex Mentor is a forex education platform designed by professional trader Ezekiel Chew. The site offers one course, the One Core Proprietary Program, which costs $997 upfront to download, as well as a weekly video subscription service for $118 per month. This is quite a large amount of money for 20 hours of content and the method of payment is a little suspect. However, it seems that Ezekiel Chew and Asia Forex Mentor have a solid enough reputation and can be considered a legit platform. It is recommended that new customers opt for the 7-day free trial to test the course before they pay.
FAQ
Is Asia Forex Mentor Legit?
Ezekiel Chew's online reputation is quite good and it appears that he regularly instructs professionals at major financial organisations. However, the large upfront costs of the course and the slightly shady way in which customers cancel the trial, are suspicious.
What Is The Price Of Asia Forex Ment0r?
Asia Forex Mentor's One Core Program costs $997 for around 20 hours of lectures. The Golden Eye Group, a subscription-only service that provides access to weekly trading videos, can be accessed for $118 per month.
How Do I Download Asia Forex Mentor?
Simply follow the links on Asia Forex Mentor's site to download the One Core Program materials.
Can I Get Asia Forex Mentor For Free?
Yes, Asia Forex Mentor offers 7 days of free access to its One Core Program. Customers are given a short window of time on the 7th day to cancel before they are charged $997. Ezekiel Chew has also uploaded 5 free lectures, which are available on AFM's website.
Is Asia Forex Mentor Best For Beginner Or Advanced Traders?
The One Core Program is probably best suited for beginners: the course does a good job of explaining the basics of technical analysis and risk management. Advanced traders may still be able to learn something, however, but whether the course represents good value for money for them remains to be seen.
Asia Forex Mentor is a Singapore-based education service with basic and advanced trading information and weekly video insights.