1000PipBuilder Review 2023 Review 2023
1000PipBuilder offer forex signals via subscription. Independently verified results highlight potential, and ongoing support from experienced traders means there is more on offer than just signals..
1000PipBuilder is a Forex signals provider that offers a way to get virtual, expert advice directly from a professional trader. Designed to offer additional insight to traders looking to improve their profits, this program offers signals and guidelines directly to your inbox to improve your trading and reduce any losses in the process.
If you want to know more about what 1000Pip Builder is, what it offers, and whether this program is a good service for you, read on now to find out more:
Company Overview
Since its founding in 2016, Bob James has acted as a mentor to anyone who joins the 1000pip Builder program.
He has more than a decade of direct forex trading experience, having worked within large-scale finance in London.
Beyond the head trader Bob, little guidance or information is provided on the company itself, which may be a red flag for some potential users.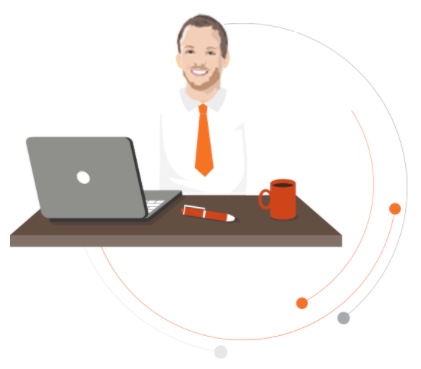 What Does 1000PipBuilder Deliver?
As a Forex signals provider, 1000pip Builder is designed to provide a specific service. The service delivers direct guidance and insight into trading opportunities into your inbox on every working day of the week.
Using experience and knowledge of the industry, these signals can then be acted upon by customers within the 1000pip Builder program to increase their success, and build their pips, also known as 'percentage in point'.
With advertised increases to 600-1,000 pips, 1000pip Builder aims to live up to its name and provide customers with a better Forex trading experience based on a foundation of expertise and experience.
Who Can Benefit From The Service?
While 1000pip Builder doesn't explicitly limit their target audience, much like other Forex signals providers the bulk of their customer base is those new or previously unsuccessful in the world of Forex trading.
Anyone that needs a helping hand to understand and get the most out of an expert's opinion may benefit from a signals membership to guide them.
For experienced traders with their own understanding of the field, 1000pip Builder and similar services don't offer the same level of appeal.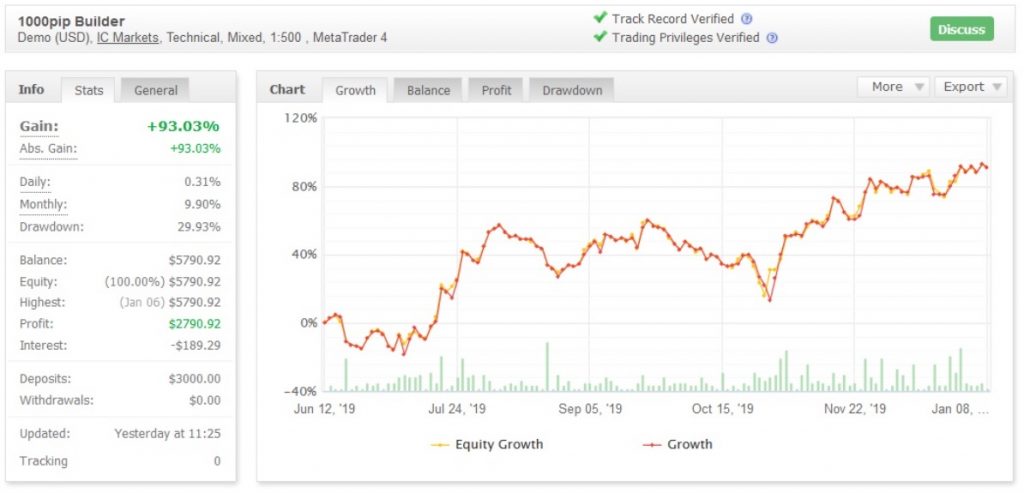 The Signals
The main service that 1000PipBuilder offers is helping you to understand the Forex trading market.
In terms of the physical service that you receive, the bulk of what 1000PipBuilder sells is the signals themselves.
With 24 hours a day, five days a week access to signals sent directly to your inbox or your phone via SMS, it is very much a service that delivers the raw materials, which you can then use as you wish.
You can act on the signals, or you can choose not to. Signal providers simply offer the analysed, expert information to help you make those decisions.
Why 1000PipBuilder?
In comparison to other options on the market, 1000pip Builder doesn't do much differently, but public reviews of their service are encouraging, with Trustpilot and ForexPeaceArmy both showing high ratings and many 5-star verdicts.
The signals service also has the benefit of a mentor figure at the helm of their service. Bob James' decade of experience and expertise across a range of Forex markets is the big draw from 1000pip Builder.
At the same time, the platform does also advertise additional support and an exclusive training community for anyone that chooses to sign up.
If you're a newcomer to the world of Forex trading, you're exactly the kind of person that 100pip Builder is targeting.
One of the biggest problems newcomers face with Forex is a steep learning curve and lack of understanding of all the moving parts and different factors at play.
The service aims to streamline your education with expert advice and guidance to set you on the right path. Designed to leave you with fewer mistakes and better results, 1000PipBuilder may be a good option for you if you're entirely new to the Forex trading field.
Safety And Security
One of the biggest concerns many Forex traders have with signals services is whether or not a membership and service are legitimate.
With result verification through MyFxBook, 1000Pip Builder does provide confidence in the service.
However, it's worth noting that this doesn't always mean you get a winner when you act upon signals. There is still the chance that any single trade won't be profitable for you, and it's important not to rely on signals services as a 100% reliable way to succeed in Forex trading.
Service Costs
1000PipBuilder offers three distinct price points for their membership services. One month will set you back $97, while 3 months will cost you $227.
A full year's membership offers the best overall rate, with a chunky 57% saving and a cost of $497 billed annually. In terms of other Forex signals services on the market, 1000pip Builder is costly, but not outlandish in its pricing.
Demo Options
Anyone considering trying out 1000pip Builder before they buy may find themselves disappointed.
Bob's Forex Signals service is currently only available on a paid basis, with no option to get a good look at what is on offer before you shell out at least $100. This will be a downside for many, and a turn-off for even those serious about seeking Forex trading expertise.
Benefits
As a Forex signals platform, there are a few benefits that 1000 Pip Builder has over its competition:
• Convenient signals information delivered directly to your inbox/SMS
• Easy to understand membership plans
• An expert Forex trading mentor at the forefront of the brand
Drawbacks
While there are positives to 1000pip Builder, the service also has several drawbacks too:
• No direct information about the company or further insight into Bob James
• High cost with no demo option to try before you buy
Customer Support
The pipbuilder service has been built with a commitment to customer service in mind. Many of the positive ratings and reviews quote the speed and depth of support offered. Indeed, it is the element of the service for which Bob James takes most pride.
Conclusions
If you're new to the world of Forex trading, and you're looking for a high-quality signals service, then the five-star reviews of 1000pip Builder may make this option an appealing choice.
If you consider the cost reasonable and you like the idea of receiving guidance directly to your inbox, then this service may be right for you.
Add the verified (historical) results and a commitment to after sales support, and the 1000pipbuilder package looks pretty comprehensive.
1000PipBuilder offer forex signals via subscription. Independently verified results highlight potential, and ongoing support from experienced traders means there is more on offer than just signals..