XM Begin Their Kilo Of Gold Promotion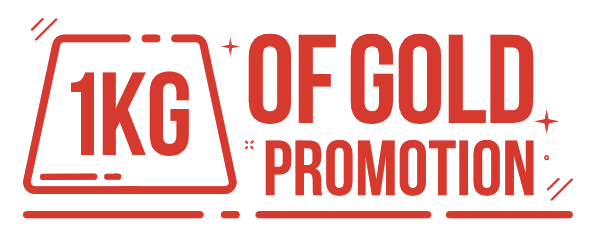 XM.com have kicked off their 'Kilo Of Gold' promotion which runs throughout September. It is a unique prize, offering traders the chance to claim some physical gold, simply by trading as they do normally. Read on to find out more.
Can You Win Gold With XM?
The promotion is restricted to traders from certain regions. As the offer runs alongside bonus schemes, traders from the EU will not be able to access the competition.
Traders from Africa and GCC countries can enter though – and the draw is available to both new and existing XM account holders. A full list of eligible countries is below.
Details
For this exclusive limited-time promotion XM are giving an entire kilogram of gold in total to 20 lucky draw participants. To register, traders need to have a minimum balance of $300 in their XM MT4/MT5 real trading account(s).
They then must trade Forex, Gold or Silver to enter the Kilo of Gold lucky draw.
The first prize is 304.88g of gold, the second prize is 152.44g and third gets 76.22g. The smallest prize – for those being drawn 16th to 20th, at 15.24g of gold.
Entrants need to trade a minimum of 3 lots on Forex, Gold or Silver during the promotional period to be eligible for prizes 4 to 20, and no less than 9 lots to qualify for prizes 1 to 3.
The official draw will be made on the 5th October and winners notified via their Client Relations Managers. Full terms and conditions are available on the XM website.
Additional Bonus
In addition to the Gold promo, XM have maintained their bonus offer in September. Traders can still receive 100% Deposit Bonus on the next deposit – up to a maximum bonus amount of $500 – during the 1st to the 30th of September 2020.
In summary, to be eligible for the draw, traders must:
Hold a balance of at least $300 in an active XM account
Trade a minimum of 3 lots in Forex, Gold or Silver (for prizes 4 to 20)
Trade a minimum of 9 lots in Forex, Gold or Silver (for prizes 1 to 3)
Reside in any of the eligible regions:
South Africa – Namibia – Nigeria – Zimbabwe – Benin – Kenya – Botswana – Lesotho – Cameroon – Ivory Coast – Tanzania – Zambia – Mozambique – Ghana – Uganda – Burkina Faso – Gambia – Rwanda – Somalia – Niger – Gabon – Angola – Libya – Bahrain – Kuwait – Oman – UAE – Qatar – Tunisia – Iraq – Jordan and Morocco.
The competition runs from September 1st to 30th. Good Luck!