XLtrade Review 2023 Review 2023
XLtrade is an offshore prop trading firm that allows investors to trade with funded accounts of up to $1 million. The company accepts all trading strategies and allows investors to retain up to 80% of profits. In this review, we explain what XLtrade is, the cost of trading and how it works. Read on to see whether you should sign up for a funded account with XLtrade.
Headlines
XLtrade is a prop firm owned and operated by Chimara Ltd, BVI. It is backed by substantial capital from sophisticated investors from across the globe. In fact, Chimara traders are recruited from the top performing XLtraders who successfully operate with $1 million funded accounts.
The Chimara Ltd offices are based on City Road in London, United Kingdom. XLtrade is headquartered in the British Virgin Islands, with additional offices in Monaco, Singapore and Dubai.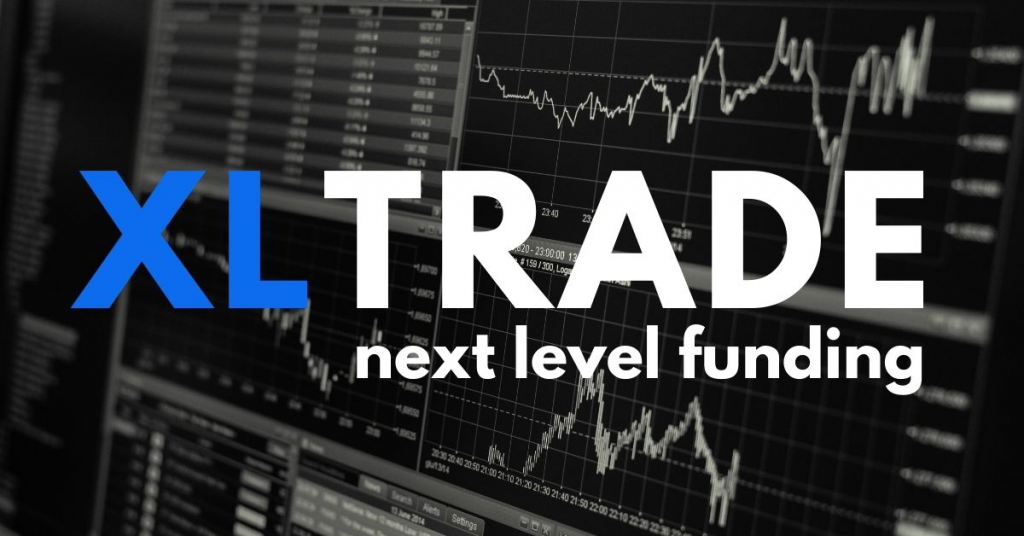 How Does XLtrade work?
XLtrade allows investors of all experience levels to access funding while covering their risks and losses. To secure capital, traders must pass the evaluation process upon sign up. This involves consistently achieving performance targets within prescribed risk parameters over a given period. The probation period is conducted on a simulated account that mimics real-market conditions and is funded with $100,000. Once you've passed, you'll receive a fully funded account within 24 hours.
The rules of the evaluation criteria are as follows:
Achieve a 10% performance target per 30-day cycle
Showcase strong risk control by maintaining the target throughout the cycle
You can also open an account without passing the evaluation stage by putting down a security deposit of 8%. For example, on the $500k lite funded account, you would need to submit $40,000 in funds. While this allows traders to bypass the approval process, it does mean their own capital is at risk.
Fees
XLtrade requires a one-time sign up fee to cover administrative and maintenance costs. However, if you successfully pass the evaluation process, this fee will be fully refunded. If you do not pass, you'll still be charged, so it can be a risky avenue if you're not confident in your abilities.
The one-time setup fee differs depending on the funded account you apply for:
The 1 million dollar experience: $1,590
500k funded account: $1,390
100k funded account: $490
50k funded account: $390
Tools & Assets
XLtrade offers the MT4 platform on all accounts. Traders with the 1 million dollar account can also utilise XLtrade's DMA platform. In addition, market access is provided by AvaTrade, which offers leverage up to 1:400.
The following markets are open to XLtrade users:
Commodities including oil
Metals including gold and silver
Forex majors and crosses
Equities and indices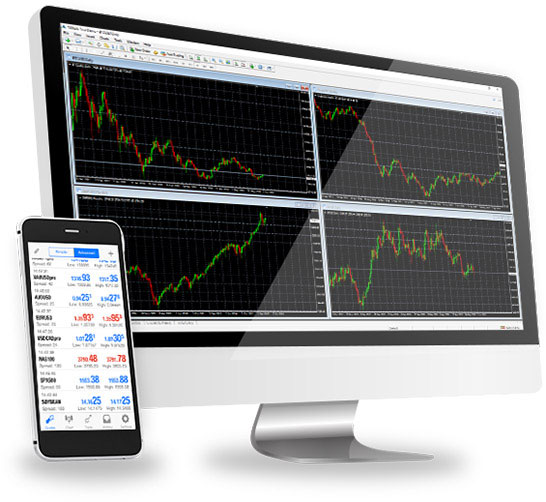 Accounts & Plans
XLtrade offers four account types that differ by funding value. The prop trading firm lets you open up to five accounts under one registration. The use of expert advisors (EAs) and copy trading is permitted on all accounts.
The four levels of trader funding are:
The 1 Million Dollar Experience
$500k lite
$100k lite
$50k lite
To access funding beyond the $1 million dollar level, you'll need to attend a meeting with the XLtrade team to discuss individual requirements. At this point, you will also be considered an XLtrade Elite Trader.
Profits & Withdrawals
XLtrade takes 20% of any profits and allows traders to keep 80%. Their share is taken automatically. An account summary with profit payouts is sent by email at the end of each month. The trader can then request the full profit payout or partial payment if they wish to grow their account. These are instant upon request.
XLtrade will wire funds to any personal or company bank account worldwide. Additionally, profits can be paid in cryptocurrencies via Coinbase. If the trader is consistently profitable, XLtrade tops up the funded account by 25% every three months.
Security
As a private fund, XLtrade does not offer any financial services that require a strict regulatory license. Therefore, legally, it is not subject to any requirements, other than anti-money laundering obligations. Nonetheless, the affiliated broker, AvaTrade, is regulated by multiple agencies, including the CySEC, ASIC and FSA. Furthermore, the MT4 platform provides secure logins with encrypted data.
Customer Support
The XLtrade customer support team can be contacted through several channels:
Email: contact@xltrade.net
Telephone: +44 (0) 203 290 8808
Feedback form: Found on the footer of the website via the 'Contact Us' link
Headquarters: Mill Mall Tower, PO Box 4406, Road Town Tortola, The British Virgin Islands
XLtrade also provides answers to frequently asked questions on their website. There is no live chat feature currently.
Pros
MT4 platform
Quarterly 25% top-up
40% evaluation bonus
No strategy restrictions
Affiliated with AvaTrade
Funding up to $1 million
No-evaluation funded account option
Guaranteed funding after passing evaluation
Cons
Some negative reviews
Ambiguous leverage options
Expensive one-time setup fee
Limited online broker access
No refund of setup fee if you do not pass the evaluation
XLtrade Verdict
Prop trading with XLtrade allows users to profit from trades without risking personal capital. It provides a fair evaluation process and access to a number of funded accounts of up to $1 million in value. Traders also have the opportunity to gain an added 25% in funds every three months. Plus, profit payouts of 80% make this a lucrative business for successful traders. However, a word of caution to inexperienced traders: set up fees are not refunded if you do not pass the evaluation stage.
FAQs
What Documents Do I Need To Submit To XLtrade To Get Started?
You do not need to submit any documents prior to starting the evaluation process. However, after successfully passing and qualifying for funding, XLtrade will request proof of identity, proof of address and bank details. These must be sent before you receive your first profit payout.
Is XLtrade Regulated?
XLtrade is a private fund that does not technically offer any financial services. Therefore, regulation is not a requirement. However, it predominantly works with the broker AvaTrade, which holds licenses with multiple regulatory bodies, including the ASIC, FSCA, FSA, ADGM, CySEC and ESA.
Does XLtrade.net Have Positive Reviews?
XLtrade is not as widely renowned as other prop trading firms. Therefore, reviews are limited. Positive reviews claim the profit payout and refund of setup fees are delivered in a timely manner. However, there is no refund for those who do not pass the evaluation, so traders who are not confident in their abilities should consider whether they're comfortable losing the initial payment amount.
Who Can Trade With XLtrade?
Traders can execute any strategy with XLtrade, as long as they're over the age of 18. Traders must pass an evaluation process to prove their trading ability and access funded accounts. Alternatively, a non-evaluation account can be opened by depositing 8% of an account's total fund.
Do I Need To Pass XLtrade's Evaluation Process To Be Funded?
No, XLtrade provides the option of opening a funded account without going through the evaluation process. This is done by providing a security deposit of 8% of the funded account amount. For this option, you simply need to contact their customer support team.
How Many Accounts Can I Open With XLtrade?
You can open up to five accounts upon registration, which can be active simultaneously using a trade copier. However, you will have to pass the evaluation process for each account added at a later stage.
XLtrade is a proprietary trading firm offering multiple account levels and 80% profit payouts.