Vietcombank Transfer Brokers 2022 - Which Brokers Accept Vietcombank Transfer?
A Vietcombank transfer is an emerging payment solution among Asian merchants and brokers. The payment system is run by a multi-sector commercial bank that facilitates straightforward deposits and withdrawals. This review delves into using a Vietcombank transfer for funding and emptying trading accounts, from fee structures to other key details. We also list the top brokers that accept Vietcombank transfer deposits.
What Is Vietcombank Transfer?
Vietcombank, whose full commercial name is Joint Stock Commercial Bank for Foreign Trade of Vietnam, was established in 1963. Today, it is an established bank providing its customers with a wide range of financial amenities, including card services, e-banking, remittance payment support and credit. The company is one of the biggest commercial banks in Vietnam, with more than 600 branches and office locations. The bank was listed on the Ho Chi Minh City Stock Exchange in 2009 after a successful IPO raising more than $650 million.
Primarily aimed at Vietnamese customers, a Vietcombank transfer can be made for both domestic and overseas transactions with relatively low fees, making it a suitable account funding method for traders.


Fees
A Vietcombank transfer incurs no fees to or from other Vietcombank accounts. Fees and commissions only apply for bank transfers to alternative banks, card payments and cheques. These are notably more expensive than for other online transfer companies such as WeChat Pay, Venmo and TransferWise.
Note, brokers accepting a Vietcombank transfer for deposits and withdrawals may have their own processing rates or even cover the bank's charges for payments. It is also worth checking for separate withdrawal fees. An overview of fees is provided below.
Domestic Vietcombank Transfer Fees
Domestic Outward remittance
From a beneficiary account at Vietcombank – no fee
Foreign currency trading account deposit – 0.03% charge (minimum $1, maximum $70)
VND trading account deposit under 500 million VND – 0.025% charge (minimum 9000 VND, maximum 125,000 VND)
VND trading account deposit over 500 million VND – 0.027% charge (minimum 135,000 VND, maximum 975,000 VND)
Domestic Inward remittance
To a beneficiary account at Vietcombank – no fee
From other banks – 0.03% fee (minimum 10,000 VND, maximum 1,000,000 VND)
International Vietcombank Transfer Fees
International Outward Remittance
Cheque – $1 supply fee per sheet, 0.1% service fee
MoneyGram – fees vary by transaction time, speed corridor pricing, promotions and currency
Swift – 0.2% charge (minimum $5, maximum $200) plus a fee from an overseas bank ($10 for USD, $40 for JPY and EUR and $20 for other currencies)
International Inward Remittance
Swift – 0.05% charge (minimum $2, maximum $70)
Cheque – $2 sending for collection fee per sheet, 0.05% service fee
MoneyGram – fees vary by transaction time, speed corridor pricing, promotions, and currency
Other Fees
Investigation of cheque payment – 20,000 VND
Investigation of inward remittance – no charge
Investigation/amendments/cancellation of outward remittance – 30,000 VND per transaction
Speed
Customers can execute a Vietcombank transfer 24 hours a day, 7 days a week. These will be processed instantly, though funds may not reach their destination until the next day, depending on request time and beneficiaries being inside or outside the Vietcombank system.
Brokers that accept a Vietcombank transfer through wire transfers or credit/debit cards may have their own processing timelines. This can cause delays in funds reaching or leaving trading accounts. IQ Option processes Vietcombank withdrawals within the same day if the request is received within working hours.
It is good to see that clients can clarify their money transfer status by contacting the customer service phone number or by visiting a counter.
Security
As a large commercial bank, Vietcombank makes safety a priority, implementing high-level online security features for safe and correct transactions to and from trading accounts. Account login is secured via password inscription and both anti-fraud and know your customer (KYC) checks are implemented at account setup and for every transfer. This includes full name and proof of residency.
A one-time password (OTP) is also required for every Vietcombank transfer to mitigate the possibility of theft. This is sent via SMS or through a mobile application. Five incorrect password attempts will lock your account and require additional KYC verification.
Data is encrypted to industry-standard levels via SSL certification. Transport Layer Security (TLS) can be enabled when implementing transactions.
How To Make Vietcombank Transfer Deposits & Withdrawals
To make a Vietcombank transfer payment, locate the bank's logo within your online trading account portal, follow the on-screen instructions and enter the deposit amount. Minimum and maximum payment limits, daily transfer amounts and processing times may differ from broker to broker. Available receiving currencies to a Vietcombank account include EUR, USD, JPY and VND, reducing the chance of high exchange rate charges.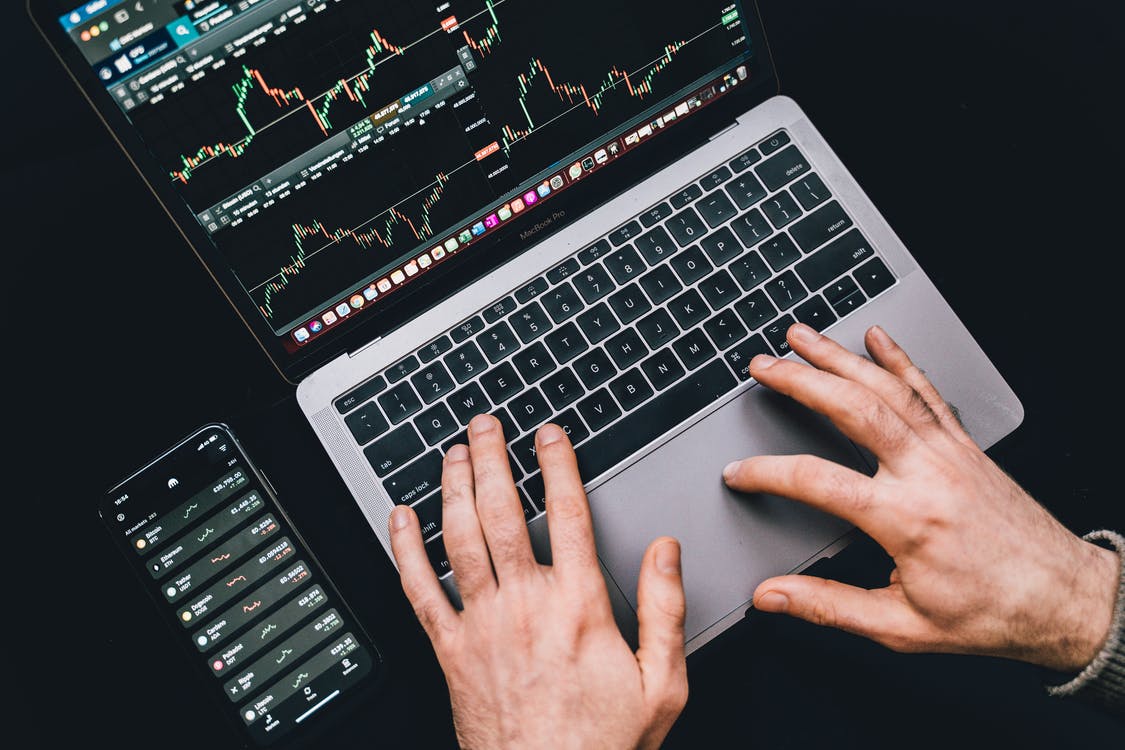 Pros Of Using Vietcombank Transfer For Traders
Additional features – The Vietcombank transfer system comes with tools like an exchange rate calculator and interest rate details, helping you understand the impact on your trading profits.
Convenient – Register for all banking services online in under 1 minute with virtual Know Your Customer (KYC) compliance. You can also select an account number similar to your phone number.
Vietcombank internet and mobile banking – Traders can make a Vietcombank transfer through the internet or a fully serviced mobile app, with transaction status and live exchange rate information provided so you can fund your trading account on the move.
Customer service – Vietcombank can be contacted 24/7 via a telephone number, great for issues with online broker deposits or transfer limits. There is also a comprehensive FAQ section on the payment provider's website.
Credit & debit card available – Apply for a Vietcombank credit or debit card as an additional payment method for either domestic or international transfers. Co-branded supported cards include American Express, VISA and MasterCard.
Cons Of Using Vietcombank Transfer For Traders
Transaction limit – Restriction rules apply, including a 100,000,000 VND monthly transaction limit per customer. This may constrain large-volume traders.
Country exclusions – The payment solution is primarily available to Vietnamese individuals and traders. This rules out global traders being able to use the method. With that said, international brokerages can still accept a Vietcombank transfer.
Fees – Although a relatively low-cost payment method, traders may be charged for both deposits and withdrawals. Charges will vary from broker to broker but these can cut into profits. See details on the international and domestic wire Vietcombank transfer fee structure above for more information.
Final Word On Vietcombank Transfers
Vietcombank offers a fast and secure payment solution that operates across global merchants. The mobile app, 24-hour customer service and credit & debit cards make this a viable option for your trading account requirements. On the downside, services are limited to Vietnamese residents and traders only. Be sure to fully understand the fees associated with making a Vietcombank transfer before you initiate a payment.
FAQs
Does Vietcombank Have A Customer Contact Number?
Yes, Vietcombank has a 24-hour customer helpline number. Call 1900 54 54 13 for issues, transfer status or help to find branch opening hours.
Are Vietcombank Payments Safe?
All Vietcombank transfer payments require one-time password encryption with industry-standard SSL certification. Always double-check payment transfer details before submitting.
What Is The Vietcombank Swift Code?
A swift code is a standard format for Business Identifier Codes (BIC) used to identify financial institutions globally. Vietcombank's swift code is BFTVVNVX.
What Is The Vietcombank Transfer Rate To Deposit A Trading Account?
Vietcombank transfer rates vary by broker. Some established platforms may cover applicable charges associated with the payment method. Check the terms and conditions before depositing into a live trading account.
Where Can I Find The Nearest Vietcombank ATM Near Me To Withdraw Funds?
Visit the bank's website to find your nearest ATM by town/city or district. Alternatively, contact their customer services team.