Webull is offering 5 free stocks when you open and fund a new trading account. The broker is offering 2 free stocks each valued up to $300 when you open an account. After making a deposit, clients then receive 3 free stocks each valued up to $3000.
The stocks available as part of the account opening reward are listed on the NYSE or NASDAQ with a minimum market cap of $2.5 billion. Equities are worth between $3 and $300 and are distributed randomly based on the firm's algorithm. The stocks available with the initial deposit reward are also listed on the NYSE or NASDAQ but are worth between $7 and $300. Again, shares are distributed based on the company's algorithm.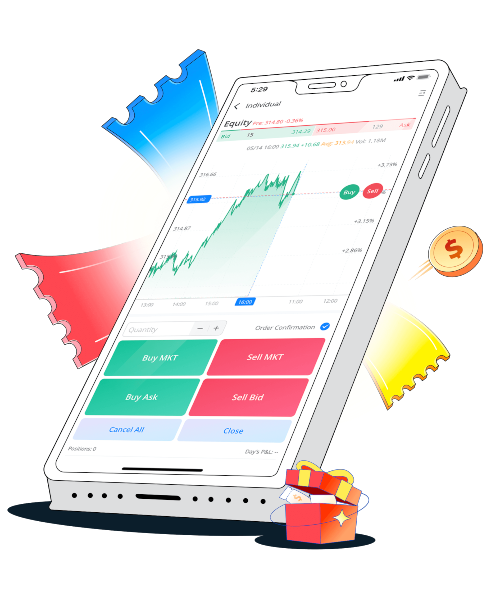 Terms & Conditions
The promotion is only available to new customers aged over the age of 18. Clients must also have a valid social security number. Traders can make a deposit of any value to qualify for the free stocks.
Importantly, reward stocks must be claimed through the Webull mobile app by the close of May 30, 2022. The 'My Rewards' page on the firm's mobile application provides on-screen instructions.
Once the free stocks are available in the account area, traders can sell their equities and invest the proceeds. Alternatively, clients can withdraw profits.
About Webull
Webull is a US-headquartered broker-dealer founded in 2017. The firm offers trading on stocks, ETFs, options and ADRs. The company provides its own trading terminal with a dozen charting tools, 50 technical indicators, a customizable layout, and helpful metrics like P&L. Real-time stock quotes and the latest market research are also available on the web-based platform.
Webull offers commission-free trading and makes its money through margin interest, which starts at 7% for investors with an account balance of less than $25,000. This rate drops to 4% for customers with an account balance of $3,000,000. Other costs include a daily short selling charge and regulatory fees.
Leverage up to 1:4 is available to day traders while clients can use rates up to 1:2 when holding positions overnight. Note, traders need at least $2,000 in their account to be approved for overnight lending.
Follow the link below to sign-up today.