People Behind InstaForex's Success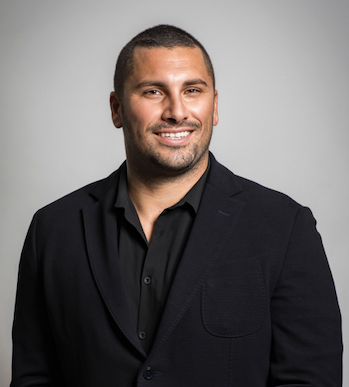 InstaForex has been in the business for thirteen years now, and for that period it has earned the trust of millions of traders around the globe.
The Best Broker in Eastern Europe, the Best Broker in Asia, the Best Forex Cryptocurrency Trading Platform, the Best ECN Broker and many other awards have been presented by prestigious business magazines and expo brands.
Thus, there is every reason to think of InstaForex as the broker of choice.
What stands behind this huge success? It is the people who cater to satisfy the needs of every
client of the broker.
A precious asset of InstaForex is its dedicated customer support team. They are an integral part of the mechanism. Each of them is a qualified specialist who knows answers to all clients' questions.
Let's get to know these people better. We have interviewed Alexandros Demetriou, an account manager who is working with English, Romanian and Greek speaking clients.
Alexandros Demetriou Interview
● Tell us a bit about yourself. What do you like doing in your spare time?
I really like renovating anything at my house, building staff & crafts, going fishing, sports, reading interesting books and articles about economics, the society and business.
● What do you do exactly? (describe your job and your daily duties), who do you call?
My job basically revolves around being the primary person of contact for my clients. Every day I call my clients and I give to each of them individual attention and my total focus.
Anything a client might need; from training on technical indicators and the MT4 platform, providing information about economic news, solve problems, answer to questions, assisting by liaising with other departments on fast documents processing, help on technical aspects of trading or even just a friendly chat, I want my clients to think of me first.
● What qualities should an account manager possess?
People skills, organisation, flexibility, speed, focus, multitasking, patience and most of all, passion for clients needs.
● How long have you been working at InstaForex? What have you accomplished for that time? What knowledge and experience did you acquire?
I have been working with InstaForex for about a year now.
Throughout this time I would say that my biggest and most important accomplishment is that working directly with clients on a daily basis, it helped me improve all of the qualities that I mentioned above which are useful in any path of anyone's life.
Last but not least, as our company keeps on growing, I am happy that I have to train our new employees who join us.
● Do you love your job and why?
I love it! It's rewarding and helps to improve my professional and social skills.
● What is the most frequently asked question or issue your clients face?
Alex, how do I trade?'
When I hear that question it makes me happy because that is the right question to ask especially in case of a new trader.
Learning how to trade, acquiring the skills on identifying the trends, being able to read the technical indicators and fundamental analysis is the basics of every successful trader.
I am always happy to help both new traders and more experienced ones in improving their skills!
It is though very important for traders to understand the risks that are involved with trading and that there is no Holy Grail when it comes to the markets.
There is always the risk of losing part or whole of the invested amount so traders should not invest more than they can afford to lose.
● How do you support current clients? Only by their request or do you take care of them once in a while contacting them by your own initiative?
Unless a client specifically requested not to be contacted, I will make sure that I contact all my clients at least once a month to talk about their performance and possible improvements, or provide information about an important update on the industry, such as economic news and events .
The company constantly comes up with new ideas of how to help the client improve their skills, new product offerings, technical improvements, training etc.
● How do you support the new clients? How do you assist them to start trading with us?
The first thing I do is to welcome my clients and find out a little bit more about them. Their needs, their objectives and what is important for them.
Once I know this, I will see if there is a match with what we can offer, and if yes, I focus on assisting them to get onboard.
Once they are onboarded, I keep regular contact with them as pre-arranged so they are not left alone without assistance.
● How can a client contact you or ask for help?
My clients can contact me directly via their client cabinet by requesting a call back from me. 
They can also write to me via email and of course, call me on my direct phone line.
● InstaForex is quite a popular broker and it has so many clients. Why is that in your opinion?
InstaForex has been in the industry since 2007. That is a long time.
One of the first brokers in the industry and it has stayed in business and built credibility while others have come and gone.
Instant Trading EU Ltd is a Cyprus Investment Firm regulated by CYSEC (licence no 266/15) and operates www.instaforex.eu website.
The company fully complies with European regulations thus further ensuring the safety of clients money, quality of service and transparency according to CySec and ESMA regulations.
● Any updates we should expect from InstaForex anytime soon?
There are constant updates, developments, improvements and additions.
Trading is a fast evolving sector and trading opportunities might arise from different directions so in order to always provide good trading selection of instruments, we are now working on a new list of assets that soon will be added on our trading platforms.
Much more interesting additions will follow which I can not disclose at the moment!
Thanks Alex!

InstaForex is a CFD broker providing access to forex, stocks, cryptocurrencies, commodities, energies, indices, and more. With competitive fees and a huge range of available assets, the brand offers safe and reliable trading. Millions of traders have opened an account with the firm which offers a suite of active trading and investment opportunities.
All investments involve a degree of risk of some kind. Trading financial derivative products comes with a high risk of losing money rapidly due to leverage. You should not engage in trading these instruments unless you fully understand the nature of the transactions you are entering into, and the true extent of your exposure. These types of investments may be suitable for some investors, but they are not for everyone.