Oval X Review 2023


United States not accepted.
See the Top 3 Alternatives in your location.
Oval X are a London based, FCA regulated broker offering tight spreads across a wide range of markets. They offer professional client services for eligible pro clients, and free guaranteed stops on the TraderPro platform. Trade the most popular 250 share CFDs with zero commission.
£250
MT4
CFD, Forex, Crypto, Stocks, Spreadbetting
-
Credit Card, Neteller, UnionPay, Skrill, Mastercard
and
1 more
Stock Trading
Oval X offer stock trading on over 5000+ assets from 20 countries. Spreads are as tight as 0.2% and the firm are FCA regulated.
Crypto Trading
Trade 5 Cryptocurrencies, and BTC against USD, GBP or EUR. Margin is tiered from 50%
Spread Betting
Oval X offer 5000+ markets with ultra tight spreads for tax free spread betting. The TraderPro platform is delivered on mobile too, and includes price alerts.
Oval X is a reputable online trading brokerage with head offices in London (Formerly ETX Capital). With decades of experience and a choice of trading platforms, the broker offers trading in CFDs and Spread Betting – as well as professional client services. This review of Oval X will examine all aspects of their offering, including trading fees, demo accounts and mobile apps, before finishing with a final verdict.
Oval X also now offer a full professional clients service which is making them the 'go to' broker for professional clients since the ESMA regulatory changes.
Oval X Trading Platforms
Customers can choose between two trading platforms:
Oval X TraderPro
As the name suggests, this platform is geared towards experienced traders, or 'pro' accounts. As a result, you get a range of advanced features and comprehensive access to the financial markets.
In particular, TraderPro reviews highlight the sophisticated charting tools. This allows you to choose and view numerous charts in different time frames simultaneously. This means you could view Ichimoku, Heikin-Ashi and line charts all at once.
On top of that, once you have your client login details, you get straightforward access to historical data, volume indicators, guaranteed stops and more. In addition, the platform comes with a news feed so you don't have to turn to the likes of Bloomberg to stay in the know.
Overall, opinions of Oval X's TraderPro platform are positive. In fact, many believe it is up there in the rankings with the likes of the MetaTrader 4 and MetaTrader 5 platforms.
The Pro platform includes the professional client service which had made Oval X a popular choice among full time traders.
The TraderPro platform also delivers free guaranteed stop losses. This a real bonus for traders who like to use stops to manage risk. The guaranteed stop ensures your trades are closed if the asset hits that price, regardless of the amount of price volatility.
Oval X MetaTrader 4
There is also the traditional MT4 option. This is ideal for traders who are already familiar with the system and would prefer not to change. This industry standard promises a range of features and superb security. It can be used for trading everything from oil to the FTSE 100 and Swiss francs.
The MT4 free download will work for hedging, scalping techniques and plenty of other strategies. Users also have the added bonus that there is a wealth of educational resources available to help them get the most out of the platform.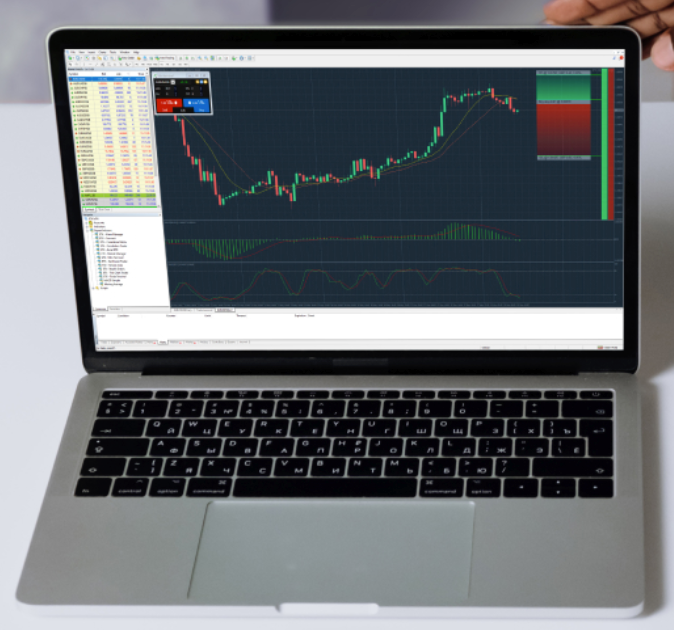 Others
Oval X recently withdrew their binary options offering in the face of the changes suggested by the European regulator – ESMA. These prohibited the supply of binary options to retail investors in Europe. As a responsible broker, Oval X have removed the product to all traders.
Minimum Initial Deposit
The minimum initial deposit is £100. This is relatively low for the industry, making the brokerage attractive to beginners with limited initial capital.
Oval X do motivate traders to make a larger initial deposit by offering a free trading course to traders who deposit $1000 (or equivalent).
Spreads & Commissions
Oval X spreads are competitive. Forex spreads start from just 0.6 pips for popular currency pairs, such as the EUR/USD. Spreads for CFDs start from 0.6 pips, while minimum equity spreads are 0.08%. For those wishing to trade in commodities, spreads start at just 0.025 points. Finally, for indices, you can find spreads of just 1 pip.
The broker has also rolled out a string of commission-free share CFDs, including Tesla and Amazon. These are based on the top traded share CFDs and are available to all live account holders, allowing investors to speculate on major players on the global stage at no cost.
Leverage
Trading on leverage can be an effective way to capitalise on market opportunities. For FX trading, leverage extends to 1:30. For commodities, leverage is 1:10, while for equities and indices leverages span from 1:5 to 1:10.
It's also worth highlighting that trading on margin does come with risks. If you're not careful, a margin call could promptly require a payment in excess of your initial deposit.
Note margin requirements vary with fluctuations in exchange rates. Also, you may be able to change your personal leverage limits by contacting Oval X, or registering as a 'professional'. Regulatory guidelines cap leverage, but only apply to retail investors, not professionals. Leverage for professional accounts can reach 1:300.
Other Trading Fees
There are certain fees to be aware of before you sign up for an account with Oval X. For example, there are overnight rollover fees and charges, which will depend on your position size and instrument. See the official website for a breakdown of rolling daily charges.
Unlike some other brokers, Oval X has removed its inactivity fees, so you don't have to worry about losing out if you aren't an active trader.
Deals & Promotions
Recent regulatory changes have meant that Oval X have withdrawn many of their deposit bonus offers. Incentives now focus on 'adding value' for traders, so for example a deposit of any size will secure a free trading course and similar perks. This previously required a $1000 deposit, so is a useful offer to take advantage of. Visit the Oval X Education pages to see the current list of free Oval X webinars.
Mobile Apps
An increasing number of individuals intraday trade directly from their mobile devices. So, is Oval X good in terms of mobile trading apps? Customer reviews would suggest yes. Mobile trading apps are available with both trading platforms for iOS and Android devices.
The app interface is sleek and straightforward to navigate. You get access to thousands of instruments and you can enter and exit positions using price alerts, real-time charts, one-touch trading and a range of custom indicators.
Furthermore, mobile apps are kept secure with encryption and fast touch ID log-in. Finally, you can manage risk with trailing stop losses and limits.
Overall then, if you conduct research or trade from your mobile device, Oval X could certainly meet your mobile app needs.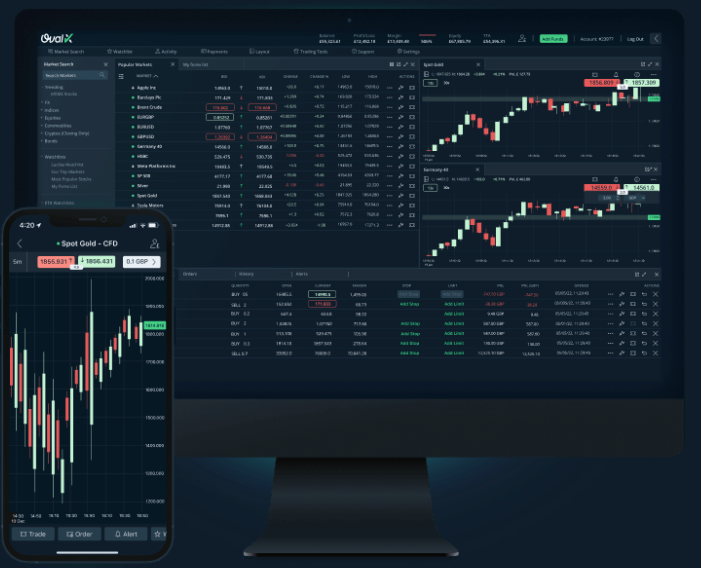 Oval X Methods of Payment
Deposits
Once you sign up for an account, you will need to add funds before you can start trading. Fortunately, there are a number of options for depositing and withdrawing funds, including:
Bank Wire Transfer
Credit & Debit Cards
China UnionPay
Giropay
Neteller
Skrill
Withdrawals
You can view your current account value from within your account area and then decide whether you want to withdraw some of your capital.
Reviews for withdrawing funds are positive for three reasons:
You can use any of the same methods used for funding your account.
There is no minimum withdrawal. Having said that, you will incur a fee if you withdraw less than £100 of your revenue.
Withdrawal requests are dealt with in a timely manner.
Contact customer support if you have any withdrawal problems.
Oval X Accounts
Oval X offer a couple of account types. The standard live trading account offers traders a robust set of features and tools along with a £100 initial minimum deposit requirement.
Clients signing up as 'Pro' clients will also enjoy the professional client service which offers larger leverage and access to investment types not available to retail traders.
To qualify as a professional trader, Oval X require traders meet 2 of the following three criteria:
Over €500k of liquid assets excluding your house of residence if you own it.
Relevant experience in financial services.
Traded at least 10 times in each of the last 4 quarters
There are also some perks for larger deposits, such as free trading courses and similar offers and deals.
Note Oval X does not offer a swap-free account for Islamic traders.
Demo Account
Although there is just a single live trading account, there is also a free demo account. You can also sign up for an MT4 demo account or Oval X TraderPro demo account. Once you have your demo login details, you can then trade stocks with virtual cash on your desired markets.
Practice accounts are a fantastic opportunity to build confidence and develop strategies. If you have gained experience and are comfortable with trading, you are free to upgrade to real-time trading.
A Brief History
Before taking a look at customer trading reviews, here is a brief overview of the company: Oval X was founded as Monecor in 1965 and is currently registered in the United Kingdom and regulated by the Financial Conduct Authority under the license number 124721. The registered name of the brand is Monecor (London) Limited.
But although the parent company's history dates back to 1965, Oval X only came to life in 2002 and is relatively unknown. This is because the owner and board of directors previously focused their attention on institutional traders and high net worth individuals.
However, the partners and directors have seen considerable success since opening their doors to average traders. Firstly, they have become an FCA regulated FX broker. The broker went online in 2014 and hit the news with the acquisition of the Alpari network in 2015.
The Oval X Group were quick to facilitate a smooth transition for existing Alpari customers with a dedicated helpline and the installation of MetaTrader 4 (MT4) servers. As a result, user ratings went up along with share price and turnover.
Finally, for those observers wondering what the meaning behind the Oval X acronym is:
Electronic Trading
Telephone Trading
Execution Services
Additional Features
Many reviews suggest the best part of the Oval X offering is the range of additional resources. These include:
Sentiment Mapper – Spread betting and FX clients can see how other Oval X traders have been trading. For example, you can see whether people are taking a bullish or bearish stance. Also, if you want to take a position on gold or oil, you could head over to an interactive chart and see which direction other traders are moving. Used correctly, this may help you capitalise on trends and boost your salary.
Education – The broker offers a vast range of free educational resources. This includes training modules, downloadable files, video commentary, webinars and more. All of which can help you with everything from basic definitions to implementing complex strategies.
Automated trading – The MT4 platform allows for APIs and extensions so you can enlist the services of trading robots and EAs.
Award Winning Platforms – Oval X have picked up 4 awards already in 2023, the most recent being Best Online Trading Platform at the 'Shares' magazine awards.

Regulation & License
As forex and CFD broker reviews show, finding a trustworthy exchange is becoming increasingly important. This is a result of a growing number of bad actors and fraudulent brokers. Fortunately, a quick company check shows Oval X has regulatory oversight from the FCA, with Financial Services register number 124721. They also regulated by CySec for European clients.
Oval X has also recently obtained a license with the Financial Services Conduct Authority (FSCA) in South Africa.
Because they are regulated, compliance with a number of measures to protect consumers have to be met. This should put intraday traders at ease that Oval X is a legitimate broker, concerned about customers as well as their dividends.
Benefits
Oval X stands out in several areas:
Rebates – FX traders may be eligible for a cash back rebate on every trade they make. In addition, user reviews report relatively low problems with slippage.
Demo account – Prospective forex, CFD and spread betting users get access to a demo account. This is a great tool for building confidence and test driving Oval X's software.
Trading tools – Customer reviews praise the range of tools on offer from the industry leading platforms. You get advanced charts, one-click trading, plus a range of technical indicators.
Market choice – There is no shortage of products and instruments to choose from. As a result, the broker is a sensible choice for both beginners and veterans.
Competitive spreads – Take Oval X vs IG Index, NinjaTrader or Plus500 and you realise the former promises attractive prices for active traders.
Education – There is an array of free educational material available to traders, including seminars, tutorial videos, user guides and manuals. These resources can prove particularly useful for novice traders.
International accessibility – Broker reviews are quick to point out customers from all over the world can trade with Oval X. That includes users from Australia, Ireland, Germany, Spain, India, and Indonesia. However, traders from the USA are not accepted.
Pro Clients – Professional Client Service. Offering higher leverage, more control over closed trades and more trading options.
Drawbacks
Despite notable advantages, customer reviews also underline several downsides to the Oval X offering:
Limited account options – There have been some complaints about the limited account options. Just one standard account means there are no financial incentives and benefits for traders with significant capital.
Complex navigation – The website can be unnecessarily challenging to navigate, especially when compared with some competitors. This can all detract from the overall user experience.
Negative balance protection – There are other brokers who do more in terms of negative balance protection for customers. It would be reassuring to see the CEO do more to protect users in this way.
No live chat – Whilst most competitors offer live chat support, Oval X offers only telephone and email support.
No localised telephone support – Oval X does not have localised telephone support numbers for international clients. As a result, traders from Dublin will be contacting the same number as those from Dubai.
Oval X Trading Hours
On the whole, Oval X opening hours are around the industry norm. For example, platforms are open for trading between 21:30 GMT Sunday through until 22:00 GMT Friday.
However, specific product trading times can vary in response to changes in liquidity. In addition, Christmas trading hours and other holidays will affect opening hours. See the official website for upcoming holiday hours.
Contact & Customer Support
Customer reviews of Oval X were mixed in terms of the customer support on offer. On the positive side, you have access to email and telephone support. See the Contact Us section on the website for the relevant telephone contact number and email address.
The Oval X customer service is provided in a long list of languages, including English and South African
User reviews show they can help you with everything from login details and forgotten passwords to pip calculators and guidance when the website is down.
You can also head to their Support and FAQ section. Here you will find answers and discussions around most common problems.
On the downside, support is not available 24/7, like some competitors, but instead runs from 07:30 to 21:00 GMT Monday to Friday. There is however, live chat support.
Overall then, there are several customer services open to users. However, beginners who want a hands-on live chat or video support may want to look at alternatives.
Safety & Security
Oval X expressly state how serious they take personal security. In fact, they have a Security Officer to ensure privacy policies and legislation are met. Furthermore, the broker utilises advanced encryption technologies and firewalls.
Capital Measures
Following the insolvency of FTX, crypto brokers are sharing financial information proving asset holdings. Proof of reserves are audits undertaken by third parties to provide transparency of assets, and their values, that are held in custodian accounts. Currently, this is not something that Oval X provides, though keep an eye on the broker's website and social media accounts for the latest changes and/or updates.
The brokerage states it reserves the right to close all open trades in the case of insolvency or an event that disrupts the digital currency market. The broker will not be liable for any losses incurred, therefore your funds may be at risk.
Note, EU retail clients have access to the investor compensation scheme (ICF) up to the value of EUR 20,000. This means if Oval X fails to secure your funds in a segregated account, you may be able to claim from a third-party organization.
Oval X Verdict
So are Oval X any good? Well, forex, CFD, spread betting and binary options reviews suggest yes. With extensive experience, powerful trading tools and an unlimited demo account, Oval X makes for a worthy broker contender. In particular, if you're looking for reliability and integrity, a long list of awards helps demonstrate Oval X may be the right choice.
For additional guidance and other options, see our brokers list.
Accepted Countries
Oval X accept traders from:
Austria, Latvia, Portugal, Finland, Bulgaria, Germany, Croatia, Luxembourg, Slovakia, Greece, Cyprus, Malta, Slovenia, Hungary, Czechia, Netherlands, Spain, Iceland, Denmark, Norway, Sweden, Ireland, Estonia, Poland, United Kingdom, South Africa.
Payment Methods
Oval X Details
| | |
| --- | --- |
| Minimum Trade | £1 |
| Regulated By | FCA, CySec |
| Islamic Account | No |
| Mobile Apps | iOS and Android |
| Margin Trading | No |
| Volatility Index | No |
| Spot Trading | No |
| Perpetual Swaps | No |
| ELWs | No |
| REITs | No |
| AI / Machine Learning | No |
| Robo Advisor | No |
| P2P Trading | No |
| Negative Balance Protection | No |
| VPS Hosting | No |
| Tournaments | No |
| Demo Competitions | No |
| Managed Accounts | No |
| Market Maker | No |
| Social Trading | No |
| Guaranteed Stop Loss | No |
CFD Trading Details
| | |
| --- | --- |
| FTSE Spread | 1 pt |
| GBPUSD Spread | 0.9 |
| Oil Spread | 0.06 pips |
| Stocks Spread | From 0.5% |
| Leverage | 1:30 |
Forex Trading Details
| | |
| --- | --- |
| GBPUSD Spread | 0.9 |
| EURUSD Spread | 0.6 |
| EURGBP Spread | 0.9 |
| Assets | 65+ |
Cryptocurrency Trading Details
| | |
| --- | --- |
| Crypto Spread | BTC Market Spread + 10, ETH Market spread + 8 |
| Crypto Lending | No |
| Crypto Staking | No |
| Crypto Mining | No |
| Crypto Auto Market Maker | No |
| Crypto Coins | |
Top 3 Alternatives to Oval X
Compare Oval X with the top 3 similar brokers that accept traders from your location.
IG Group – IG is an award-winning broker that has an excellent reputation globally. The brand-US offers spread betting, CFD and forex trading across a comprehensive suite of markets. IG is also multi-regulated, provides a great trading app and has 50 years experience.
Go to IG Group
Interactive Brokers – Interactive Brokers is a leading global brokerage that provides access to a comprehensive offering of stocks as well as forex, futures, metals, bonds and cryptos. The firm has over 40 years experience in the online trading industry and is heavily regulated by SEC, FCA, IIROC, and SFC. Day traders can use the proprietary Trader Workstation and can access powerful tools and data feeds as well as comprehensive educational resources.
Go to Interactive Brokers
Kwakol Markets – Kwakol Markets is a Nigerian headquartered broker with strong regulatory oversight in Australia and Canada. A great selection of day trading assets are available, including synthetic products that simulate realistic market activity. Clients can trade on the MT4, MT5 and cTrader platforms, as well as a copy trading solution whereby a fee is only paid on profitable trades.
Go to Kwakol Markets
Oval X Comparison Table
Compare Oval X With Similar Brokers
Oval X
IG Group
Interactive Brokers
Kwakol Markets
Rating
1.8
4.4
4.3
4.5
Markets
Forex, Stocks, Crypto
CFDs, Forex, Stocks, Indices, Commodities, ETFs, Futures, Options, Crypto, Spread Betting
Forex, Stocks, Commodities, Crypto
CFDs, Forex, Stocks, Indices, Commodities, Crypto
Demo Account
Yes
Yes
Yes
Yes
Minimum Deposit
£250
$0
$0
$1
Minimum Trade
£1
0.01 Lots
$100
0.01 Lots
Regulators
FCA, CySec
FCA, ASIC, NFA, CFTC, DFSA, BaFin, MAS, FSCA
SEC, FCA, IIROC, SFC
ASIC, FINTRAC
Bonus
–
–
–
–
Education
No
Yes
No
No
Platforms
MT4
MT4, AutoChartist, TradingCentral
AlgoTrader, OmniTrader, eSignal, TradingCentral
MT4, MT5, cTrader, AutoChartist
Leverage
1:30
1:30 (Retail), 1:250 (Pro)
1:50
1:1000
Payment Methods
6
6
11
4
Visit
–
Visit
Visit
Visit
Review
–
IG Group
Review
Interactive Brokers
Review
Kwakol Markets
Review
Compare Trading Instruments
Compare the markets and instruments offered by Oval X and its competitors. Please note, some markets may only be available via CFDs or other derivatives.
Compare Oval X Trading Instruments

| | Oval X | IG Group | Interactive Brokers | Kwakol Markets |
| --- | --- | --- | --- | --- |
| CFD | Yes | Yes | Yes | Yes |
| Forex | Yes | Yes | Yes | Yes |
| Stocks | Yes | Yes | Yes | Yes |
| Commodities | No | Yes | Yes | Yes |
| Oil | No | Yes | No | Yes |
| Gold | No | Yes | Yes | Yes |
| Copper | No | Yes | No | Yes |
| Silver | No | Yes | No | Yes |
| Corn | No | No | No | No |
| Crypto | Yes | Yes | Yes | Yes |
| Futures | No | Yes | Yes | No |
| Options | No | Yes | Yes | No |
| ETFs | No | Yes | No | No |
| Bonds | No | Yes | Yes | No |
| Warrants | No | Yes | Yes | No |
| Spreadbetting | Yes | Yes | No | No |
| Volatility Index | No | Yes | No | No |
Oval X vs Other Brokers
Compare Oval X with any other broker by selecting the other broker below.
Customer Reviews
There are no customer reviews of Oval X yet, will you be the first to help fellow traders decide if they should trade with Oval X or not?
Visit
Oval X are a London based, FCA regulated broker offering tight spreads across a wide range of markets. They offer professional client services for eligible pro clients, and free guaranteed stops on the TraderPro platform. Trade the most popular 250 share CFDs with zero commission.