OPEC Members List
OPEC is an influential international organization centered around oil production that was established in Baghdad, Iraq in September 1960. Its building is headquartered in Vienna, Austria. The OPEC members list founding countries include Saudi Arabia, Iraq, Iran, Kuwait, and Venezuela.
Trade Oil Prices At These Brokers
Currently, members include:
Libya (1962)
Congo (2018)
Gabon (1975)
Algeria (1969)
Nigeria (1971)
Angola (2007)
Equatorial Guinea (2017)
United Arab Emirates (1967)
Qatar (1961) (since suspended membership)
Ecuador (1973) (since suspended membership)
Indonesia (1962) (since suspended membership)
The founding members (Saudi Arabia, Iraq, Iran, Kuwait, and Venezuela)
Its members are mostly countries located continent-wise in the Middle East (Algeria, Iran, Iraq, Kuwait, Libya, Saudi Arabia, United Arab Emirates), in Africa (Angola, Congo, Equatorial Guinea, Gabon, Libya, Nigeria), and from South America (Venezuela). There are no OPEC members in Asia. Similarly, the United Kingdom (including East of England) doesn't have membership.
The biggest OPEC members who influence daily pricing are Saudi Arabia, Iraq, United Arab Emirates, Iran, Kuwait, Nigeria, Angola, and Algeria.
Indonesia has formerly been on the OPEC members list. It suspended its membership in January 2009, rejoined in January 2016, and terminated its membership again in November 2016.
Gabon ended its membership in January 1995 before rejoining in July 2016.
Ecuador suspended its membership in December 1992, and rejoined in October 2007, before withdrawing in January 2020.
Qatar lapsed its membership in January 2019.
Brazil was invited in October 2019. The Brazilian national government has asserted that membership is not currently under consideration.
OPEC Statute
The OPEC members list is divided into Founder Members, Full Members, and Associate Members. Founder Members include the original five countries. Full Members are those accepted in after submitting an application.
The OPEC Statute asserts that "any country with a substantial net export of crude petroleum, which has fundamentally similar interests to those of Member Countries, may become a Full Member of the Organization, if accepted by a majority of three-fourths of Full Members, including the concurring votes of all Founder Members."
Associate Members are countries that do not meet the bar for full membership but can be admitted under special conditions.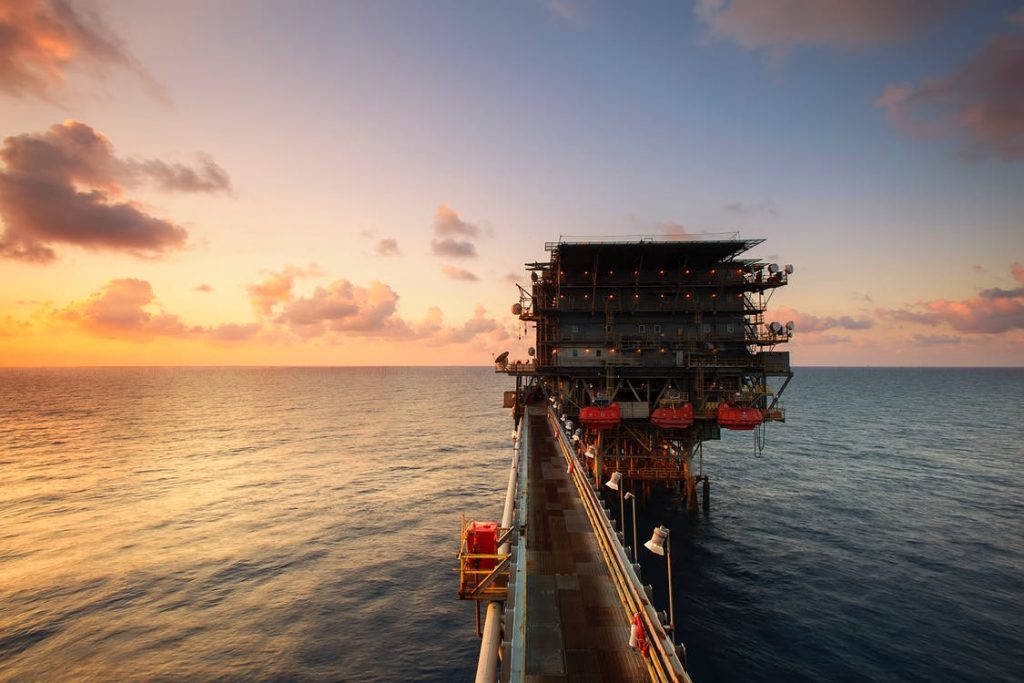 OPEC+
OPEC+, pronounced as 'OPEC plus,' is considered an extension of the OPEC members list when the organization makes production cut deals with non-OPEC countries.
The OPEC+ Alliance Members List includes:
Oman
Sudan
Brunei
Russia
Mexico
Bahrain
Malaysia
Azerbaijan
Kazakhstan
South Sudan
In September 2016, the organization faced the prospect of lower oil prices without a production cut. This incentivized the group to make headway toward its first production cut since oil's price collapse during the 2008 financial crisis.
Eventually, one million barrels per day were dropped from production, agreed to in November 2016. Russia and 10 other non-OPEC members also agreed to the cut. Nonetheless, other producers were expected to offset the cut to take more market share, notably the US shale industry. Libya and Nigeria also did not participate. Indonesia forfeited its membership rather than agreeing to a production cut.
From then on, any OPEC agreement with non-OPEC members would be referred to as OPEC+.
Most notably, this included the following deals and strategic responses:
December 2017: Russia and OPEC members list agree to cut production by 1.8 million barrels per day until the end of 2018.
January 2019: Qatar withdraws from OPEC as part of the Qatar boycott by the UAE, Saudi Arabia, Bahrain, and Egypt.
June 2019: Russia and OPEC agree to extend cuts by another six to nine months.
December 2019: OPEC and Russia agree to further cuts (2.1 million barrels per day) to prevent an oversupply in the market, to last throughout Q1 2020.
March 2020: With oil already down due to the coronavirus pandemic hitting global demand, Saudi Arabia and Russia decide to stop cooperating on output cuts. Economically, Saudi Arabia had been taking a disproportionate effect of the output cut. It can also produce at less than $5 per barrel, while Russia's estimated breakeven cost is around $25-$30. "Flooding" the oil markets would also place economic pressure on the heavily indebted US shale industry.
February 2021: The Joint Ministerial Monitoring Committee (JMMC) members reviewed a report prepared by the Joint Technical Committee (JTC). It concluded that OPEC and non-OPEC members' production levels had been reduced by a total of 2.1 billion barrels stabilizing the oil market and hastening the process of market rebalancing.
July 2021: OPEC+ member UAE rejected a Saudi proposal to extend oil production limitations due to COVID-19 and decrease consumption for eight months. UAE's maximum oil production increased to 3.65 million barrels per day under a compromise accord. The accord also required Russia to boost its output from 11 million to 11.5 million barrels by May 2022.
August 2021: All members raised production by 400,000 barrels per day to progressively balance prior decreases. However, this wasn't enough, as a surge in global demand for energy pushed oil prices to record highs.
Non-OPEC Oil Producers
Some of the major world players that are non-OPEC members but who produce oil include:
Brazil
China
Norway
Canada
United Kingdom (including East of England)
United States of America – the biggest crude oil producer
Non-OPEC countries usually have high oil demands and can't export most of their production. Because of this, they have minimal influence on crude oil prices. However, the recent discovery of shale oil and gas has boosted their market share. One such example is the USA, which has increased its exports.
OPEC Purpose
The objective of the OPEC is stated in the rules: "coordinate and unify the petroleum policies of its member countries and ensure the stabilization of oil markets, in order to secure an efficient, economic and regular supply of petroleum to consumers, a steady income to producers, and a fair return on capital for those investing in the petroleum industry."
However, critics argue that the largest OPEC members essentially run a cartel that work together to control the market while retaining many legal protections. There is also a question around transparency with the limited number of OPEC members also controlling the flow of oil information and statistics.
Their role becomes even more important during major geopolitical events, such as the 2022 Russia-Ukraine war. The conflict led to a significant decrease in access to crude oil and other oil products for many European countries. The result was increased demand for supplies in OPEC countries and a surge in prices.
If you day trade oil, understanding how the group operates will be a crucial part of your investment strategy.
Other Products and Services
In addition to oil production, the group also provides various products, services, and events:
Charity: Under the OPEC Fund logo, 12 group members united to sustainably improve social and economic development in low and middle-income nations worldwide.
Links: Oil and energy ministries and respective companies' websites, plus national news agencies, provide informative links to forums and other bodies.
Multimedia: Live webcasts are a streaming facility for the organization's official meetings. They also contain a photo gallery with images from conferences, plus videos on demand containing reports and news.
Data & graphs: Basket prices (a benchmark average of prices for oil blends produced by its members), taxes (oil taxation in the major producing countries), OPEC oil reserves (according to which member countries own 79.4% of the world's proven oil reserves, with the Middle East holding 64.5 percent of the OPEC total), market indicators, and historical production data (past OPEC members' crude oil production allocations).
Publications: Reports (monthly, annual, and joint reports), reviews and outlooks (which includes an energy research journal), and background information (statute, general information, long-term strategy, and declarations). As well as a children's book called "I need to know" – an introduction to the oil industry. It describes how crude oil was discovered, is extracted, and its practical applications.
Socials and Contacts
If you wish to reach the organization, use the online form on their website.
For media, two contacts are provided:
Hasan Hafidh – Head, PR & Information Dept. – Tel. +43-1 21112-3302 or +43-1 21112-3301
James Griffin – Media Issues – PR and Information Dept. – Tel.+43-1 21112-3334
The Organization of the Petroleum Exporting Countries is physically located at Helferstorferstrasse 17, A-1010, Vienna, Austria.
In Conclusion
OPEC is a powerful organization with significant control over oil production and prices. Its members list is comprised of 13 countries, of which the majority are in Africa and the Middle East.
You can find many resources on the OPEC website, such as reports, data, graphs, journals, press reports, and more. This can come in handy for day traders who want to obtain an edge. Also see our guide to trading oil for tips and tricks.
FAQ
Who Are OPEC's Founding Member Countries' Names?
The countries that founded OPEC are Saudi Arabia, Iraq, Iran, Kuwait, and Venezuela.
Does OPEC Have 14 Or 15 Members In Total?
The 13 present OPEC members are Algeria, Angola, Congo, Equatorial Guinea, Gabon, Iran, Iraq, Kuwait, Libya, Nigeria, Saudi Arabia, United Arab Emirates, and Venezuela.
Are There Any OPEC Policy Observers?
Yes – observers from other countries such as Egypt, Mexico, Oman, Russia, and Norway have attended meetings. This setup acts as an informal policy coordination system.
What Countries Are Part Of OPEC+?
OPEC+ board members now include Azerbaijan, Bahrain, Brunei, Kazakhstan, Malaysia, Mexico, Oman, Russia, Sudan, and South Sudan.
Which Countries Left The OPEC Members List?
Ecuador, Indonesia, and Qatar withdrew from the OPEC members list mainly due to membership costs or production quotas.
Why Is OPEC So Influential?
OPEC members affect prices by varying crude oil production allocations. Suppose OPEC members met and decided to lower production; consequently, the oil price will rise. Some even argue this is a form of monopoly, going as far as to call the committee a cartel. Understanding this mechanism is essential for day traders who invest in oil.
The Majority Of OPEC Members Are From Where?
If you were to view OPEC member countries on a world map, you would see seven are in Africa, five are in the Middle East, and one is in South America.