M1 Borrow Offers Up To $5,000 At 0% Interest This Summer
M1 Borrow has cut its requirements this May and June, meaning traders need a minimum of $5,000 in margin-eligible securities to use the broker's lending service, down from $10,000. Clients can borrow up to 35% of their trading portfolio and pay it back in their own time. Find out how to get started.
New M1 Borrow Requirements
From May through to June 30, 2021, traders can borrow up to $5,000 with 0% interest. To use the broker's lending offer this Summer, follow these steps:
Hold a minimum of $5,000 in an M1 individual or joint account
Wait at least 24 hours once reaching the $5,000 account balance
Borrow up to 35% of your portfolio to bolster trading capital or withdraw the funds for alternative uses
$0 will be charged in interest until June 30, 2021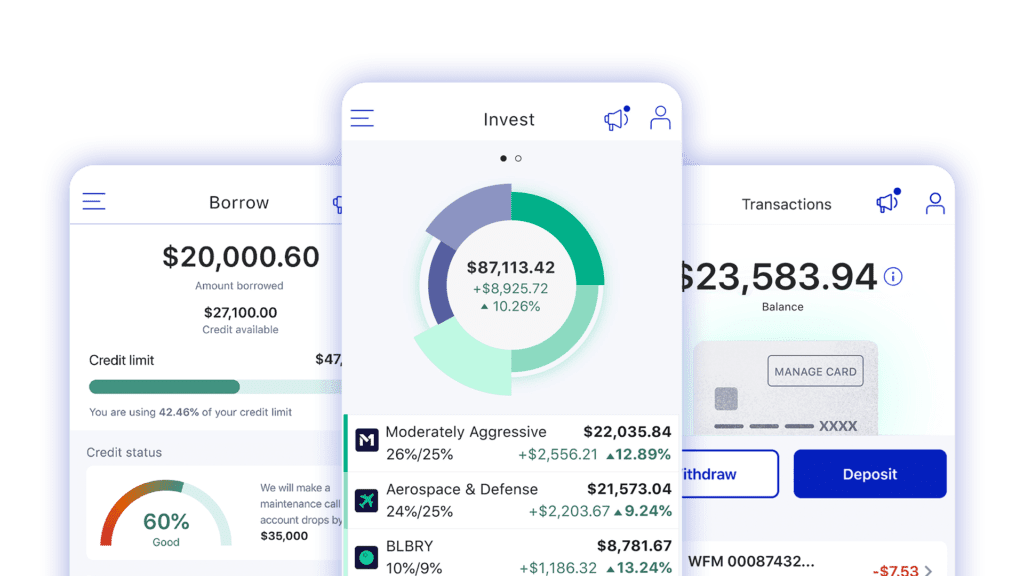 The latest promotion from M1 Finance means zero interest on margin lending so users can diversify their investment portfolio, fund new business ventures, or simply fix a broken boiler.
Traders can take part in the latest offer in just a few clicks.
Terms & Conditions
Any amount borrowed above $5,000 will be charged at a 2% interest rate for M1 Plus clients and 3.5% for non-M1 Plus investors. Clients also have the option to activate a free one-year trial of M1 Plus to lock in the 2% interest rate. Withdrawal requests are subject to M1's six-day AML hold period.
Borrow is an additional risk, including the risk of losing more than invested. Available for margin accounts with $5,000 equity or more. Not available for retirement or custodial accounts. Rates may vary. Head to the M1 Finance website for a full breakdown of terms and conditions.
About M1 Borrow
M1 Borrow is one of several services offered by the popular online investing platform – M1 Finance. The broker's lending service opens up a flexible line of credit where users can borrow against their existing portfolio without additional paperwork.
The M1 Borrow platform offers a mobile-friendly application for managing investments, helping traders to keep their eyes on the bigger picture. Fees are low and clients can utilise M1 Borrow alongside M1 Invest, which offers automated trading tools to curate investment strategies that can be applied to popular financial markets, including fractional shares.
Additionally, borrowed capital can be used in conjunction with M1 Spend, a digital bank and debit card that allows clients to control spending and saving in one place.
M1 Borrow's 2021 Summer promotion will be welcome news to users looking to borrow capital hassle-free at low rates. Head over to the M1 website to get started in a few straightforward clicks.

M1 Finance is a US brokerage that allows users to build a customizable investment portfolio from a range of 6000+ stocks and shares, ETFs and cryptocurrencies. The innovative 'pie' based portfolio management system allows traders to build several portfolios with different aims, and the brokerage supports machine-learning tools that can provide automated portfolio management.