The MetaTrader-powered social investing app from Infinox is proving hugely popular with millennials and generation Z traders. The interest is helping to grow the global broker's customer base by two-thirds each quarter. Find out how the innovative application works.
IX Social Trading App
The mobile platform is attracting a new generation to real-time investing with almost 50% of users under the age of 30. The app is proving particularly popular in Nigeria, Brazil and India, which account for 33%, 26% and 10% of users respectively.
Creating a global community of active investors, users can share knowledge and tips while taking positions on major financial markets in a few clicks. The app hosts a live leaderboard ranking the most profitable traders whose strategies and positions can be automatically copied across accounts.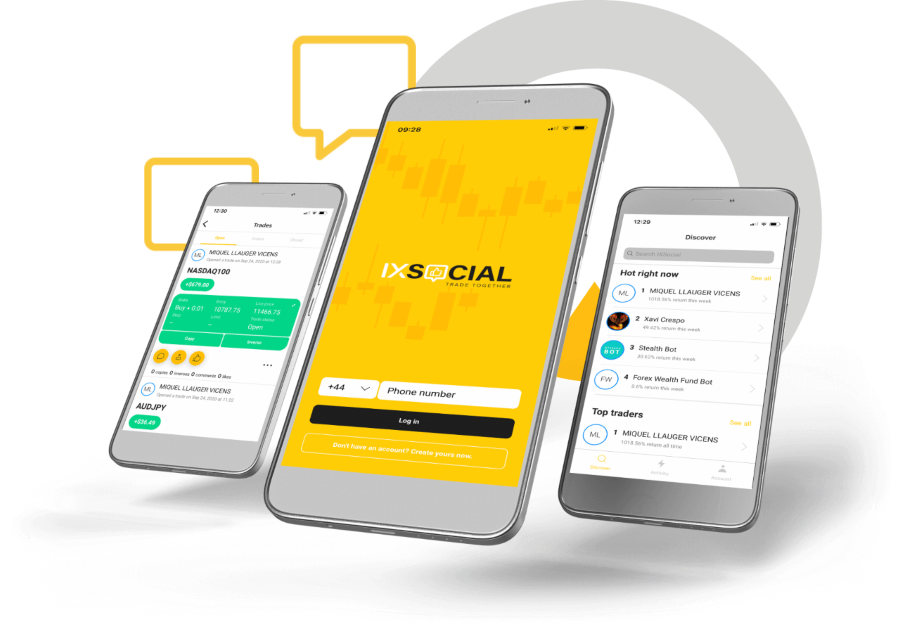 The broker's app offers trading in shares and cryptocurrencies, though 93% of positions are currently executed on the forex market. Clients can find all major forex pairs plus a long list of minors and exotics. Infinox also plans to upgrade the trading app with built-in live chat support and real-time messaging.
CEO of Infinox, Robert Berkeley, commented: "IX Social has rapidly evolved into a key part of INFINOX's global growth story. We're hugely proud of the app, which is bringing the excitement and power of real-time trading to a new generation of investors, both in emerging markets and beyond. It's a mobile-first app with a seamless, intuitive design and a host of customisable features that make trading a social experience – giving traders, whether they're seasoned pros or just starting out – the fun of being part of an investment community."
About Infinox
Infinox is a UK-based online broker founded in 2009. The FCA-regulated company has picked up multiple awards and employs more than 100 staff in various locations, including the Bahamas, Asia and the Middle East.

A choice of powerful trading platforms is available to account holders, including MetaTrader 4 and the broker's own advanced software. Spreads from 0.3 pips are offered on major forex pairs with variable commissions on equity CFDs averaging 0.10%. Infinox is particularly appealing to beginners with just a $1 minimum deposit.
It's unsurprising that the broker's seeing a surge in new account requests given its easy-access social investing platform. Sign up today to start using the IX app.