Doku Wallet Brokers 2023 - Which Brokers Accept Doku Wallet?
Doku Wallet is an e-wallet that is popular in Indonesia. The payment solution has been adopted by merchants, brokers and traders across the country, owing to the platform's ease of use, accessibility and options for customisation. This review will cover everything from deposit fees and speed to payment limitations and registration. Find out whether Doku Wallet could enhance your trading experience.
Doku Wallet Brokers
Quotex offers a proprietary web platform that has digital options and trading signals.

Pocket Option is a global binary options broker with a sleek proprietary trading platform and competitive range of assets.
What Is Doku Wallet?
Doku Wallet is an electronic payment solution that gives users to access financial services from their mobile device, without the need for a bank account. Currently, 66% of Indonesia's 260 million population do not own a bank account, making Indonesia a valuable untapped market in the digital finance sector.
The Doku Wallet platform is Indonesia's leading e-wallet provider and actively supports the growing demand for digital transfers across the country. Users can download the app for free from the Google Play Store (Android/APK) and Apple App Store (iOS). It can also be accessed via desktop for PC or Mac.
The platform, previously known as NSIAPay, has been in operation for 13 years. Today, it has a user base of 3 million and connects to over 150 thousand live merchants. Offering a range of payment options in addition to multi-currency accounts, bespoke risk management and subscription billing, it's easy to see why the platform has been readily adopted by traders and the general public.
It's worth noting that Doku's services are only available to residents of Indonesia.

Features
Doku Wallet has several features that ensure the transfer of funds is simple and secure:
Automated system – An integrated automatic system means that users are in charge of all transactions, reducing the possibility of losses caused by human error.
Real-time – Funds can be processed from anywhere to any Indonesian bank account in real-time. Both online and offline transactions are available when shopping or trading with Doku Wallet.
Dual Access level – The dashboard's Creator and Approver tools improve transaction security, meaning users can feel reassured that their funds are safe and secure.
Speed – Deposits and withdrawals can be executed almost instantly, ideal for when traders need to make quick deposits to capitalise on sudden market changes.
Fees
There are no setup or monthly subscription fees associated with Doku Wallet. However, users will have to pay a percentage fee on successful transactions. Transaction fees will vary according to the payment channels used. Top-ups made via banks are free, whilst withdrawals and transfers carry a small charge. Doku Wallet also runs promos that provide discount codes for lower transaction fees.
Speed
Doku Wallet offers near-instant execution. Traders can deposit and withdraw funds at the touch of a button. All transactions are regulated and authorised by local Indonesian banks, making transfers much quicker than standard transactions that have to be approved by international institutions.
Account Setup
Get set up with Doku Wallet in three straightforward steps:
Register, create a new account and set a PIN
Verify your identity
Configure your payment dashboard
The process is designed to be as quick and pain-free as possible. You won't be required to connect your account to an existing bank account but you will need to verify your identity. More information on how you can top up your Doku Wallet can be found below.
Security
The Doku platform is fully licensed and all activities are closely regulated by the Central Bank of Indonesia. Full licensing details can be found under the 'licenses' tab on the company website. The platform has not suffered any major security breaches, hacking or scams. As a result, we are relatively reassured by the security measures in place.
How To Make Doku Wallet Deposits And Withdrawals
There are flexible deposit options available with Doku Wallet. Account-holders can top up using ATMs, mobile and internet banking and through Alfamart Group outlets. The minimum deposit is 0.3 USD or equivalent. Deposits are credited to your account quickly so traders can utilise funds promptly.
Funding and emptying your trading account can be done through your broker's payment portal. Simply follow the login process and select the e-wallet as your transaction method.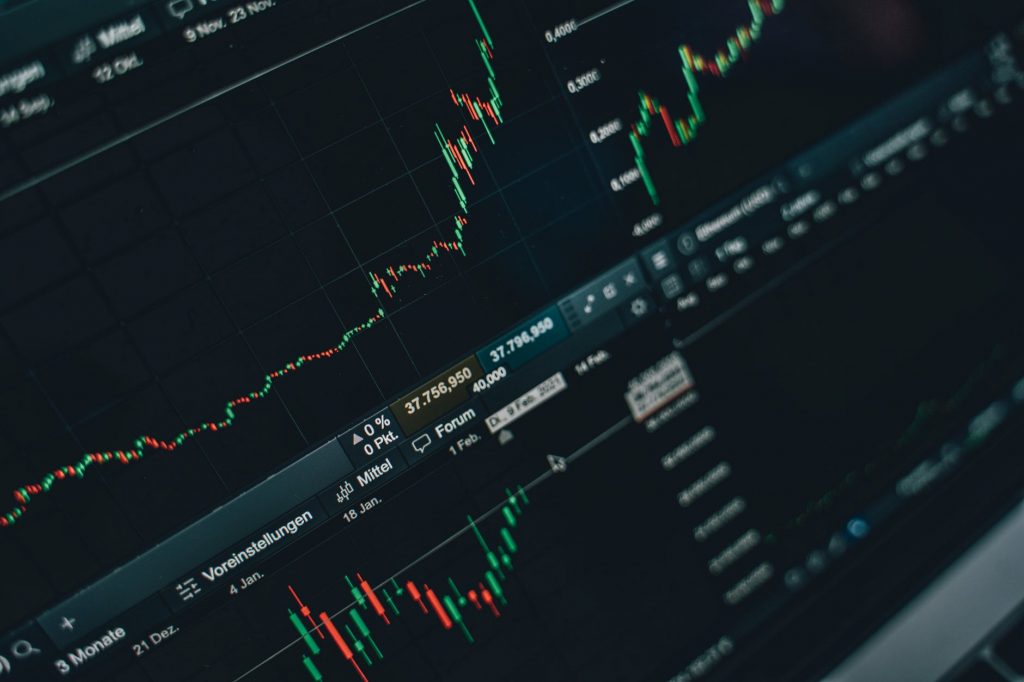 Pros Of Using Doku Wallet For Traders
The Doku Wallet has a lot to offer traders:
Instant execution – users enjoy rapid executions, enabling traders to react quickly to changes in the market
Accessibility – with many Indonesian residents not holding bank accounts, Doku Wallet connects individuals with virtual funds quickly and easily
Customisation – the platform offers a good range of deposit methods so traders can find the solutions that best meet their needs
Security – the platform is secure so traders don't have to worry about fishing or scams
Competitive pricing – it is free to sign up and there are no monthly subscription fees. Even though transfers carry a fee, rates remain competitive
Cons Of Using Doku Wallet For Traders
In addition to the positives the e-wallet offers, there are some drawbacks to consider:
Geographical limitations – the platform is currently only available to Indonesian residents
No refunds – Doku Wallet does not facilitate refunds on payments made
Language barrier – although some information is translated into English, much of the detail is only available in Indonesian. Whilst this is not surprising, given that the platform is only available in Indonesia, it does create a barrier for international traders and markets
Customer Service
To contact the Doku Wallet team, head to the 'contact us' tab in the 'company' section of Doku.com. There you will have the option to submit a ticket, call support or follow a link to their Twitter page. International traders should note that the phone number is an Indonesian line: 1500963.
The website also hosts a list of FAQs. It is always a good idea to check these as a first port of call. If you still require additional help or want more information, the company is also active on Facebook, Instagram, YouTube and LinkedIn. The Doku Wallet website does not offer a live chat function and there is no email address available.
The customer support team can assist with a range of issues including error messages, issues with account sign-in and the self-unlock process. The support offered by the team receives positive feedback, so be sure to get in contact if you need help.
Final Word On Doku Wallet
If you are an Indonesian trader looking to upgrade your payment system, the Doku Wallet is a competitive premium payment service. The range of deposit options, low barriers to access and competitive rates makes for a great way to fund your trading account. The platform enjoys support from a range of companies and brokers, including AliExpress, JustForex and Binomo. When compared to PayPal, it is less accessible to the international trading community but, if you are a trader based in Indonesia, the platform has a lot to offer.
FAQs
What Countries Can Use Doku E-wallet?
Currently, the Doku Wallet is only available to traders based in Indonesia, anyone outside Indonesia must find a different payment method.
Is The Doku E-wallet As Secure As PayPal?
The Doku Wallet platform implements multiple security measures to ensure that funds are protected, much like PayPal. It would be difficult to make a direct comparison but we are reassured by the level of security offered.
Do All Brokers Allow Doku Wallet?
The payment system is supported by over 150 thousand merchants, some of which are brokers, but not all brands accept the platform. We would suggest looking on the broker's website or heading to our list for supported providers.
Is The Doku E-wallet Available In Malaysia?
No, currently the platform is only available in Indonesia. With that said, if growth continues in the same way it has done over recent years, it is possible that the platform could expand its remit across neighbouring countries.
Who Can Make Payments With The Doku E-wallet?
Residents of Indonesia can make payments through the Doku Wallet. The platform supports Gopay, OVO, LinkAja, Dana and BCA Mobile.