Crypto Index
Crypto indexes and funds have been gaining momentum in recent years among experienced investors. Whether you're interested in the CMC Crypto 200 or the Volatility Index, we'll cover the main benefits and limitations of trading in these new products. We also explore some top providers, including IG, Plus500 and CMC Markets, plus how to create a custom crypto index.
Top Crypto Index Brokers
What Is A Crypto Index?
A cryptocurrency index is a basket of cryptocurrencies grouped together by market weightings, whilst a crypto managed fund tracks the performance of another index.
Investing in a defined portfolio of cryptocurrencies allows you to buy and sell the index or fund with less risk, compared to trading each coin individually.
The first crypto index fund publicly listed on OTC markets was the Bitwise 10 Index Fund (BITW). The BITW tracks the Bitwise 10 Large Cap Crypto Index, consisting of the top 10 cryptocurrencies by market capitalisation.
US-based exchange, Coinbase, also opened its own index fund in 2019 to large investments.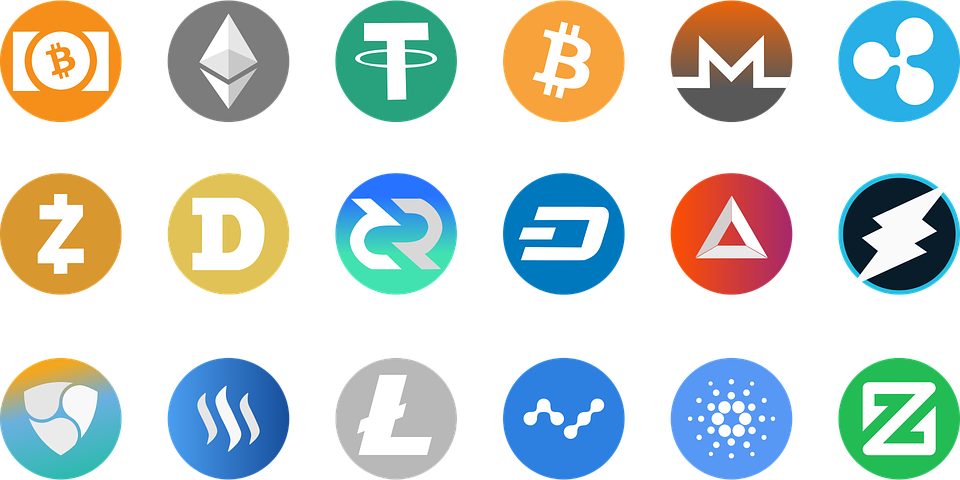 Several more indexes are due to emerge throughout 2021. For example, S&P Dow Jones is soon to launch their own crypto indexing services, according to Reuters. The NASDAQ Crypto Index (NCI) is also due to become tracked by the world's first Crypto Index ETF, according to rumours.
Some other popular crypto indexes and funds include:
Crypto Volatility Index (CVIX)
Bitwise DeFi Crypto Index Fund (DeFi)
Cryptoindex.com 100 Crypto Index (CIX100)
Bloomberg Galaxy Crypto Index Fund (BGCI)
Crypto20.com Tokenised Crypto Index Fund (C20)
CF Benchmarks Crypto Ultra Cap 5 Index (CFUC5)
CoinMarketCap (CMC) Crypto 200 Index (CMC200)
Bitpanda Crypto Index 5, 10 and 25 (BCI5, BCI10, BCI25)
We'll cover how to trade a crypto index later with a review of some top providers, along with the key pros and cons to consider.
How Does A Crypto Index Work?
Similar to a stock market index such as the S&P 500 (which consists of 500 stock market companies and their share price performance) a crypto index follows the price of digital assets in the same way. There are two major ways that crypto indexes are created: price weighting and market cap weighting.
Price weighting occurs when the higher-priced assets influence the movement of the index more than the lower-priced ones. Market cap weighting is where assets with the largest capitalisation (their aggregate valuation) move the index the most.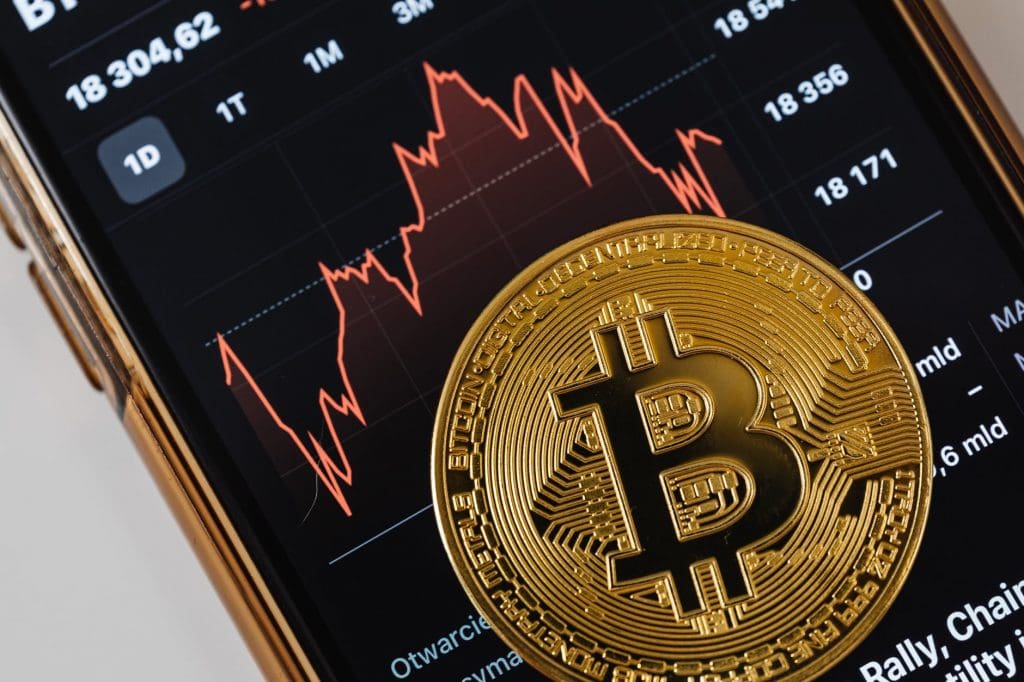 Market sentiment is also a key factor to take into consideration. Software search company, Alternative, have published a Crypto Fear & Greed Index. The index is a sentiment tool that tracks Bitcoin data relating to volatility, volume, social media, surveys, dominance and trends over time.
By tracking sources such as Twitter, Reddit, Google Trends and Strawpoll, the index can gauge the public's general appetite for cryptos. As such, the index acts as a barometer between 0 and 100, indicating the emotional influences behind extreme fear and extreme greed.
The index first reached its all-time high of 95 (out of 100) in June 2019 and then again in December 2020, when the price of Bitcoin began to surge. You can find the Fear and Greed index history and live chart on the Alternative.me website.
Pros Of Crypto Indexes
Investing in a crypto index can be beneficial for several reasons:
Saves time – A crypto index could be ideal for investors who don't have the time to track the cryptocurrency market or keep on top of world news updates of individual coins.
Reduced risk – Investors don't have to worry about the risk of trading in a single coin. As such, crypto indexes are considered the safest way to invest in digital assets because it's more difficult to lose money with a single wrong move.
Diversification – Trading a crypto index gives you the opportunity to create a more diversified portfolio.
Predictability – Since crypto indexes are based on algorithmic tracking and real-time market analysis, performance tends to be more predictable than trading single assets.
Risks Of Crypto Indexes
Nonetheless, there are some drawbacks to consider if you are thinking about trading in a crypto index fund:
Profitability – It's more likely that investing in a crypto index will only grant you small returns within shorter time frames.
Accessibility – Currently, many cryptocurrency indexes are available only to professional traders. The minimum capital investment to join starts from $250,000 in some cases.
Choosing Crypto Index Providers
Before you settle on a broker and start investing in an index or fund, it's a good idea to weigh up your requirements and preferences. Our list below reviews some top crypto index providers for 2023. Despite the current barriers to entry, aspiring traders looking to open professional accounts in the near future will benefit from a range of tailored features.
IG
Traders registered with IG can access the Crypto 10 Index (managed by the technology company, BITA) which represents the price performance of the top 10 tokens, weighted by market capitalisation. The index tracks close to $202 billion of market capitalisation, which represents over 83% of the total market cap of all digital assets.
Professional traders signing up to IG for the Crypto 10 Index must meet certain criteria to be eligible for a live Pro account. A key benefit of trading with IG is that you get access to top-class news and research, plus comprehensive MT4 chart tools and historical graph data within their platform.
CMC Markets
UK-based broker, CMC Markets, offers three crypto baskets on their platform: All Crypto Index, Major Crypto Index and Emerging Crypto Index.
The All Crypto Index contains all the crypto coins available at the broker and aims to give a broad indication of overall sector performance. The Major Crypto Index tracks the performance of the largest portion of the market with the most liquidity. The Emerging Crypto Index groups the 7 less-established altcoins to provide a view on the smaller cap of the market.
The broker offers margin rates from 50% for each basket, with a 40 minimum spread. You can find details on how the broker's crypto indexes are weighted on the website.
Capital.com
The Crypto Index (CRY) offered by Capital.com consists of the 5 leading crypto pairs by market cap: Bitcoin, Ethereum, Ripple, Bitcoin Cash and Litecoin. The index is weighted evenly for all pairs and indicates general market sentiment.
The CRY index can be traded on a 50% margin, with zero commissions on trades and trading sessions open 7 days a week. Capital.com clients also receive first-class, 24/7 customer service, robust encryption and security protocols, plus cutting-edge technology.
How To Build A Crypto Index
As new crypto indexes emerge, many investors are looking to develop their own indexing strategy. In order to create a custom cryptocurrency index, traders will need to consider a range of components.
The least technical but most important component will involve doing an initial crypto-asset selection. The most common way to select assets for an index is to prioritise those with the highest capitalisation in the market. Most indexes will select the top 10, 20 or 30.
The next step is to establish the allocation distribution. There are several ways that assets can be weighted, for example, by market cap, evenly weighted, or minimum/maximum weighted. Weighting by market cap is the most common strategy used for allocating funds. This is because the index will be as close as possible to tracking the actual value in the market.
Traders will then need to implement their strategy using an index fund builder or management application, such as Shrimpy. These are designed to automate the index and track funds using precise market data.
Final Word On Trading Crypto Indexes
With the adoption of crypto indexes among various brokers and exchanges increasing, many experienced traders might be looking to move to a professional trading account this year.
If you fit the eligibility requirements for any of the brokers offering crypto indexes, then you can start researching your options today. It's worth looking out for any additional tools that can enhance your experience, such as access to comprehensive news resources, a powerful mobile app, custom trading bots or signals.
FAQ
What Is A Crypto Index Fund?
A crypto index is a basket of cryptocurrencies grouped together and weighted by market capitalisation. A crypto index managed fund is a more passive investment strategy that tracks the performance of an index. There are several good brokers offering products, particularly for professional traders.
What Is The Best Crypto Index?
Currently, some of the most popular crypto indexes include the CoinMarketCap Crypto 200 Index (CMC200) and the NASDAQ Crypto Index (NCI). Note that as more indexes continue to emerge and gain popularity, it's worth keeping up-to-date on the latest research and opinions.
Are Crypto Indexes Safe?
Investing in a crypto index or tracker fund is safe with a trusted and regulated broker. Make sure to research brokers that are well-established and hold one or more top-tier licenses, for example from the FCA (UK), ASIC (Australia), CySEC (Cyprus) or IIROC (Canada).
Where Can I Trade Crypto Indexes?
The list of brokers offering crypto indexes is growing but you can currently trade these products at CMC Markets, IG, Plus 500, Capital.com and Binance. However, you may need to check for any trading restrictions in your jurisdiction. In the UK, for example, trading on crypto-derivatives such as CFDs and spread bets are banned under FCA regulations.
Can Beginners Trade Crypto Indexes?
Crypto indexes are mainly offered to experienced traders who meet certain eligibility requirements, not beginners. Novices would be better suited to more popular and liquid crypto assets.