Rebecca Holden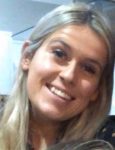 Rebecca is a freelance investment writer. She has tested and reviewed dozens of trading brokers and investment apps that offer CFDs, stocks, forex, commodities and crypto.
Rebecca continues to develop her knowledge of the financial markets while actively seeking out brokers that provide optimal trading conditions for retail traders.
Rebecca previously worked in the e-commerce sector where she helped build the online presence of some of the UK's largest brands.
Rebecca has a Business and Management degree from the University of the West of England.