Best Brokers For Beginners
The best brokers for beginners provide a great way for newcomers to day trading and long-term investing to get involved in financial speculation without being bombarded by information, fees and complicated tools. This tutorial will outline the characteristics generally presented by the best brokers for beginners, including competitive costs, low minimum deposit requirements, simplistic interfaces, top-tier regulation and flexible leverage rates. Whether you are starting your online trading journey in the UK, Canada, Singapore, Europe, USA, Australia or Japan, this page will ensure you have the tools and knowledge to choose the best broker for you.
What Is A Broker?
A broker or brokerage is a company or individual that acts as an intermediary between inventors and a trading exchange. The associated platform offered by the broker facilitates the buying and selling of marketable securities such as stocks, commodities and cryptocurrencies. The broker hosts the platform on its servers to execute client orders. Additionally, some may provide supporting educational content, market analysis tools and more.
Online brokerage services today are accessible to all. Varied functionalities and price options differentiate between the ever-growing list of choices, including discount brokers vs full service. Traders using 'full service' brokers can expect personalised amenities such as access to robo advisors and investment managers. The additional services may be fee-based on top of trading value commission charges. Discount brokers' lower fee models are based on volume and lower costs.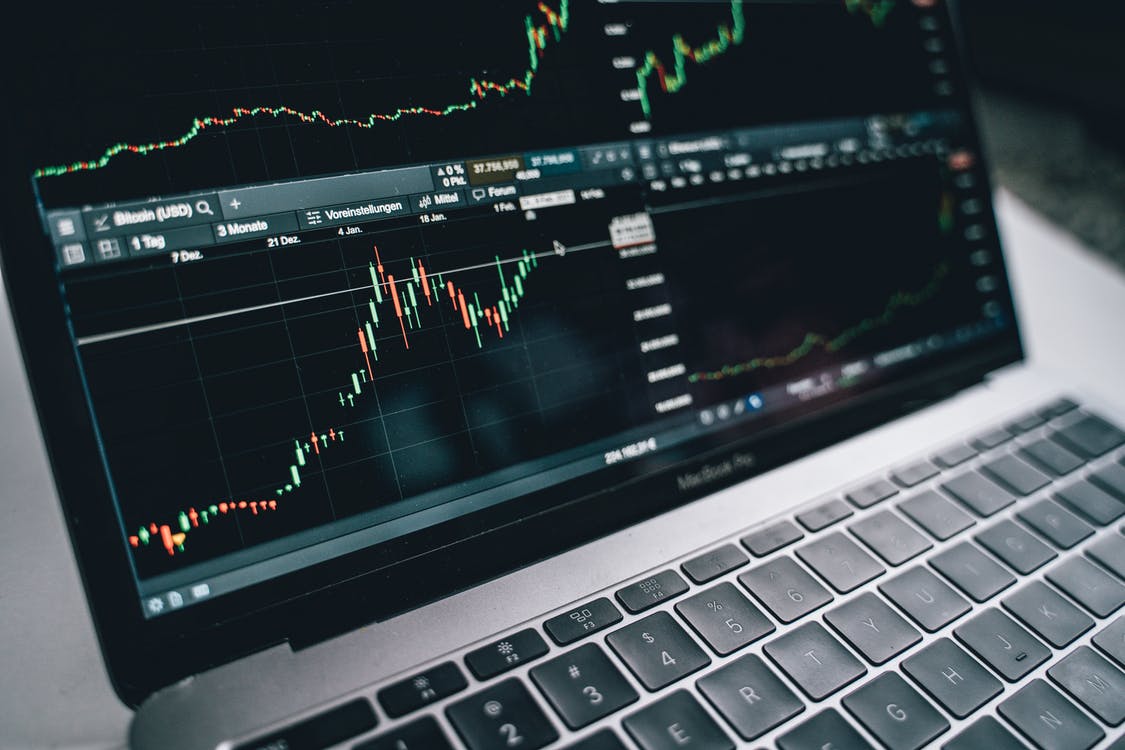 Securities exchanges such as the LSE and NASDAQ accept investments via brokers, who make money through remunerations for providing the service linking investors to trading markets. This can be in the form of payments from an exchange directly or commissions and fees from individual investors.
How To Pick A Broker
Choosing the best brokers for beginners to start day trading and investing can be challenging, especially in today's market, with many online brokerages making investing widely accessible to all. Here are a few tips to review when choosing the best broker to start your trading journey:
Regulation
An important factor to review is the broker's regulatory status. There are many financial authorisations across the globe and it is best if brokerage companies register with a local, relevant body in their operating jurisdictions. Regulatory compliance may require companies to offer negative balance protection, provide user access to government compensation schemes or comply with anti-money laundering and know-your-customer (KYC) protocols. Nevertheless, some trading brokers operate without any compliance and this is where you should be cautious. Understand your capital protection before opening a live account.
Minimum Deposit
Some online brokers charge a minimum amount to open an account. This can be anywhere from £1 to over £500. The best brokers for beginners will offer low or no minimum deposit options for trading forex and other markets. This will ensure that even new investors can open a live account with as little as £1, or equivalent. Look out for services that also offer free deposits and withdrawal payment types as these can take from profits.
Fees
Trading and non-trading fees can also eat away at profits, especially when trading with such a small amount of capital. Many discount broker services charge no commissions for online stock trading, implementing charges for more complex trades such as mutual funds and warrants.
Platform
The best brokers for beginners will offer trading platforms that are easy to navigate with a simple user interface. It would likely be beneficial to find brokers with the option for paper trading accounts. Demo accounts are ideal for beginners to practise trading strategies risk-free, without needing to invest personal capital. This is particularly important to get a feel for the trading platform offered, whether that be MT4, MT5 or a proprietary terminal.
Customer Service
You should always be able to access responsive customer support during trading hours. The best brokers for new traders will have support available at all hours, particularly during premarket trading. Being able to speak to someone directly on the phone or via live chat will be very beneficial. Multilingual services can provide better support for international traders. Responsiveness is vital, particularly for those with navigational issues or problems placing a trade.
Education
When you are new to investing, you may not be accustomed to all the trading terms required to manage an account. Many online brokers have a separate education section with information to help you learn the lingo and understand where to invest your capital. This could be in the form of video content, webinars, or downloadable guides.
Peer Reviews
Whether you are trying to find the best brokers for investing in cryptocurrency, ETFs, CFDs, mutual funds, commodities, futures or foreign exchange, reviews from peers can be helpful. The best brokers for beginners are often reviewed online on websites like TrustPilot or app stores.
Is Money Safe With A Broker?
As with all services using your capital, there is an element of risk. Money is generally safe with a broker regulated by top-tier authorisations. Recognised financial bodies across the world include the UK Financial Conduct Authority (FCA), Cyprus Securities and Exchange Commission (CySEC), Australian Securities and Investment Commission (ASIC), and the US Financial Industry Regulatory Authority (FINRA). These companies will ensure brokerage firms comply to fund security measures. Typical requirements include segregating client funds from business assets and holding these in top-tier bank accounts.
Other precautions that can be offered by the best brokers for beginners include access to government compensation schemes, though this does depend on the local jurisdiction. One example is the Securities Investor Protection Corporation (SIPC), a non-profit provision that gives coverage to investors in the case of broker insolvency. Compensation coverage with this scheme is up to $500,000.

What Is Leverage?
There are generally two general types of brokerage accounts, cash accounts and margin accounts. The best brokers for new investors and professional traders will provide both. A cash account means that you can only invest the funds deposited into your trading account, which is much easier to manage as it is just your capital at risk.
Margin trading, on the other hand, involves borrowing money from a broker to open larger positions. This allows users to trade with funds exceeding their account capital, opening up new market opportunities. However, this also exposes traders to greater risk, so we recommend borrowing only a small amount of money, initially, only increasing the leverage when you are comfortable.
Leverage is often written as a ratio. You may see trading accounts with leverage opportunities of 1:10, for example, which means that, for every £1 invested, you can borrow up to £10 the amount. Regulations for local jurisdictions may impact the maximum amounts available to borrow per asset.
What Markets Are Best For Beginners
Choosing a market to day trade ultimately comes down to your interests, how much time you can spend trading and what you can afford. Popular assets for new investors include shares, forex and indices. Don't underestimate the importance of using educational resources to build a solid understanding of markets before investing personal capital.
Shares
Day trading stocks are a good choice for newer traders and are offered by most of the best brokers for beginners. There are a large variety of global shares you could invest in with online stock brokers, from small enterprises to globally recognised corporations like Apple, Tesla, Microsoft and IBM. The best beginner-friendly brokers for stock trading will allow short and long-term opportunities. It is common practice to close trades at the end of the day to prevent price swings into the following day from economic influences or the latest news reports. Shares can be a great introduction to long-term investing in Europe, UK or US markets.
The best brokers for beginners may also offer trading for penny stocks or fractional shares, meaning young investors or novices don't need large capital accounts to start a trading journey. There is plenty of information available on global shares trading. Fundamental analyses such as news articles and company publications can support investment decisions.
Forex
The forex market is another popular choice for those starting on their trading journey. The best brokers for beginners will provide a vast number of forex currency pairs. These are categorised into majors, minors and exotics based on the trading volume and liquidity of the currencies involved. They are quoted in pairs, the leading being the 'base' currency and the following being the 'quoted' currency. Typically, major currencies like the Great British pound, Euro and US dollar tend to offer more price stability.
Indices
Indices trading is similar to shares, although you are speculating on the performance of a group of stocks, rather than just one corporation. The top brokers for beginners trading indices will provide access to global index funds like the NASDAQ 100, US 30 and FTSE 100. Essentially, an index is a benchmark to measure the overall performance of the stock market in a particular country.
Cryptocurrency
Although highly volatile, digital currency trading may be an interesting asset for new investors. The best brokers for beginners to get involved with crypto can provide a long-term investment account for those more hands-off investors. Trading cryptocurrencies like Bitcoin (BTC), Ripple (XRP) and Ethereum (ETH) may be good for new authority. They don't require such in-depth knowledge as other coins and can provide an exciting trading environment with small amounts of capital and large price swings.

Best Strategies For Beginners
Once you have mastered some of the basic techniques of trading, you can utilise a series of strategies to support your profit maximisation. It does not matter which broker you use to apply a strategy but it is best to ensure they offer the tools you require. Below we outline some of the most popular strategies for beginners:
Trend Trading
Trend traders attempt to make a profit from studying the prevailing direction of price movement of assets. Buying and selling take place depending on which direction the trend is moving in. It is done on the assumption that prices that have been rising or falling steadily will continue to do so. In this instance, new traders should use technical indicators to identify market trends. This approach does not require a complex understanding or fancy technology, making it one of the simplest approaches.
Scalping
Scalping is a short-term strategy involving taking frequent but small profits. The technique involves entering and exiting a position quickly, sometimes within seconds. It is a good strategy for beginners as, in theory, small price changes are easier to predict than larger ones and the position is exited before it could reverse. Use this strategy for assets that are known to experience significant price fluctuations, such as commodities and exotic forex pairs. Most scalpers will close positions by the end of the trading day to avoid overnight fees.
Swing
Swing traders analyse market trends that are rising or falling and open long or short positions in the opposite direction. Investors must analyse price charts and data to identify movements in the value of an asset and enter a trend at the right time. This is slightly more advanced than scalping and traders should utilise technical indicators such as moving averages and relative strength index to time entry and exit points.
For more details and tutorials for the most popular strategies, see here.
Pros Of The Best Brokers For Beginners
Cash accounts
Demo accounts
Flexible leverage rates
Access to educational resources
Simple navigation and platform interfaces
Typically lower minimum deposit requirements
Cons Of The Best Brokers For Beginners
Limited assets to trade
No advanced educational material
Charts and graphs may not be as in-depth
Final Word On The Best Brokers For Beginners
Starting an investment journey can be daunting but finding the best brokers for beginners can make life a lot easier. Try to understand which markets you are interested in trading before finding a broker that offers them and supports the strategies you aim to use. The top brokers for beginners will provide digestible user information, offer an easy-to-navigate platform, competitive fees, customer service and hold reputable licenses. Always do your research before investing personal capital with a broker.
FAQs
What Is The Best Trading Platform For Beginners?
The globally recognised platforms MetaTrader 4 and 5 are often considered to be good for beginners. Trading on these terminals is ideal for new investors, featuring customisable interfaces and a range of graphical analysis tools. The best brokers for beginners will often support at least one of these platforms and post user guides and tutorials.
Do The Best Brokers For Beginners Offer Leverage Opportunities?
Yes, the best brokerages for beginners will offer both cash accounts and margin account. A cash account means you can only invest the funds deposited into your trading account, whereas margin trading involves borrowing money from a broker to invest. This allows users to trade with funds exceeding an initial deposit.
What Is A Discount Brokerage?
The best discount brokerages for beginners will feature low-cost fee models. Traders using 'full service' brokers can often expect personalised amenities such as access to expert advisors and investment managers. The additional services may be fee-based, on top of trading costs like commission charges.
How Can I Choose From The Best Brokers For Beginners?
When starting your day trading journey, there are some key things to look out for in a broker. We recommend considering regulation, fees, customer service, platforms, educational content and minimum deposit requirements.
What Markets Do The Best Brokers For Beginners Offer?
Beginners to trading are generally free to trade all assets, depending on the broker they choose. Popular assets for new investors include shares, forex and indices. That being said, it ultimately comes down to personal interests, how much time you can spend trading and what you can afford.