Coinbase Closes US Affiliate Program Amid Liquidity Concerns
Coinbase recently shut down its affiliate marketing program in the United States. Partners are now unable to receive commissions for driving traffic to the well-known cryptocurrency exchange. And while in isolation this might not sound too serious, in the context of wider challenges that the company is facing, it could suggest Coinbase is encountering severe liquidity issues.
Affiliate Program Halted
New and existing partners have been unable to receive commission payments for driving traffic to Coinbase US from July 19th, 2022. The company has suggested that its affiliate program will resume in 2023, but a firm date is yet to be provided.
Coinbase commented on the move: "This has not been an easy decision, nor was it made lightly, but, due to crypto market conditions and the outlook for the remainder of 2022, Coinbase is unable to continue supporting incentivized traffic to its platform."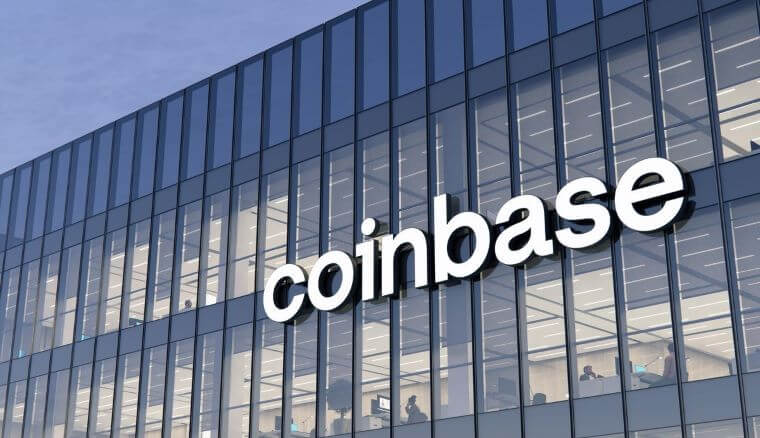 Trouble On The Horizon?
It's no secret that the cryptocurrency market has gone from bad to worse in recent months. However, the situation at Coinbase could be more serious than many fear.
Trading volume on the exchange has fallen by more than 80% from its peak in November 2021 – $7 billion down to $1.2 billion. This has meant that Coinbase has fallen from the 4th largest global cryptocurrency exchange by volume to the 14th.
The firm also had to let go 18% of its staff last month, around 1,100 employees, citing the current investing climate. The company's CEO, Brian Armstrong, received particularly harsh criticism after it turned out that many were relatively new hires.
Adding to the list of woes is that the price of Coinbase stock (COIN) is down more than 85% from its all-time high. In addition, the firm has announced plans to close Coinbase Pro, its investing solution aimed at advanced traders.
A Bleak Outlook
What does all this mean then? Is Coinbase just facing headwinds like the rest of the industry? Perhaps. But it could also be that Coinbase is on the brink of a severe liquidity crisis. The move to temporarily halt the US arm's affiliate program, which involves a relatively modest per-user sign-up fee, suggests that the firm is really struggling.
Of course, this isn't a narrative the company is likely to support, and it would probably point to its recent applications for operating licenses in Europe as evidence that it plans to expand its global footprint.
So while it may feel unlikely that Coinbase will file for bankruptcy anytime soon, if it were to become insolvent, it would have a dramatic impact on the already struggling crypto trading space.
For our top-rated alternative to Coinbase, check out BitMEX using the link below. You can also use our 2023 cryptocurrency trading guide for more insights and investing tips.

BitMEX is a crypto exchange and derivatives trading platform, launched in 2014, that offers low fees and starting deposit for a fiat–crypto onramp, spot trading, and crypto derivatives including perpetual contracts, traditional futures and quanto futures. BitMEX offers amongst the largest market liquidity of any cryptocurrency exchange.