Brokers With TRY Accounts
The Turkish lira is the local currency of Turkey and Northern Cyprus and has the currency code TRY. As forex trading increases in popularity, Turkish traders are looking to open accounts with TRY as the base currency. In this tutorial, we run through the top brokers with TRY accounts. Plus, we've explained the pros and cons of TRY trading accounts and provided a guide to comparing providers.
Brokers With TRY Accounts
Zacks Trade is a US based brokerage, built for the active trader. Trade stocks, ETFs, bonds, mutual funds and more on a proprietary trading platform.

Instruments

Stocks, Crypto, Options

Regulator

FINRA

Platforms

Own

Min. Deposit

$2500

Min. Trade

$3

Leverage

-
What Is A TRY Account?
There is a growing market for the Turkish lira as the deposit currency for trading accounts. Turkey's economy has seen strong growth in comparison to neighbouring countries, despite the challenges of the COVID-19 pandemic. This has meant a wealth of traders looking to purchase stocks, shares and forex pairs using TRY.
Opening a TRY account means that all trades will be made using the lira as the base currency. Any stocks, shares or CFDs will have a purchase price quoted in TRY. Commission fees or other charges will be quoted in lira too.

TRY Explained
TRY is the currency code for the Turkish lira, the national currency of both Turkey and Northern Cyprus. Brokers with TRY accounts will usually market themselves towards traders located in this jurisdiction. One Turkish lira can be subdivided into one hundred kurus.
It is the 19th most traded currency globally, making it an 'exotic' currency. It is also one of the most liquid of the emerging currencies and is fairly volatile, making it popular with traders who are looking to profit from sharp changes in value. Although not yet in the top 5 currencies to trade with, TRY is increasing in popularity as the country's economy grows.
Benefits Of Brokers With TRY Accounts
Accessibility – Brokers with TRY accounts allow for easy access to the financial markets for Turkish traders. Where previously clients may have needed to change the base currency, adding undue complexity to the trading experience, a TRY account means Turkish nationals can trade using a currency they know and are more confident assessing.
Fees – Currency conversion fees can rack up for Turkish traders who are frequently depositing and withdrawing from foreign accounts. A TRY broker means that savings can be made on this type of fee.
Regulation – It is mandatory for all brokers providing financial services in Turkey to be regulated by the Capital Markets Board of Turkey (CMBT). The CMBT is the regulatory authority tasked with protecting retail traders from undue risk. Brokers with TRY accounts are more likely to hold a CMBT licence, but traders can check the company's regulatory status by searching the broker number on the CMBT website.
Deposits & withdrawals – Deposit and withdrawal options for brokers with a TRY account are usually free of charge, making this the preferred option for Turkish traders.
How To Check If A Broker Offers A TRY Account
Although not always obvious, there are several ways you can quickly check whether a broker offers TRY accounts. Platforms will usually list their accepted base currencies in their FAQ or help section. Failing this, the deposits and withdrawals page should indicate the permissible currencies. If you're still unclear, contact the broker's customer support team for clarification.
How To Compare Brokers With TRY Accounts
Brokers with TRY accounts are ideal for investors who are actively trading the Turkish lira. When comparing which to to go for, several factors should be considered:
Fees – Payment and trading fees can vary between brokers. Check how competitive these are and how they align with your needs. Many brokers online that offer TRY accounts do not charge processing fees, but third-party charges may apply, such as bank credit/debit card charges.
Platforms – Find out which platforms a broker offers and how this fits with your trading style. Ensure you understand the interface and features available so that you can optimise your trade accuracy. Brokers will usually offer the option of both mobile apps and desktop terminals. Select the device that best suits your trading strategy.
Assets – Available assets also vary by broker. If you are hoping to invest in a wide range of products and markets, remember to check the broker offers what you're after.
Regulation – Brokers who are soliciting Turkish traders must be licensed and regulated by CMBT. Unregulated brokers with Turkish traders on their books may be shut down.
Bonuses – Some brokers offer rewards for TRY traders, such as referral or joining bonuses. Shop around for the best deals.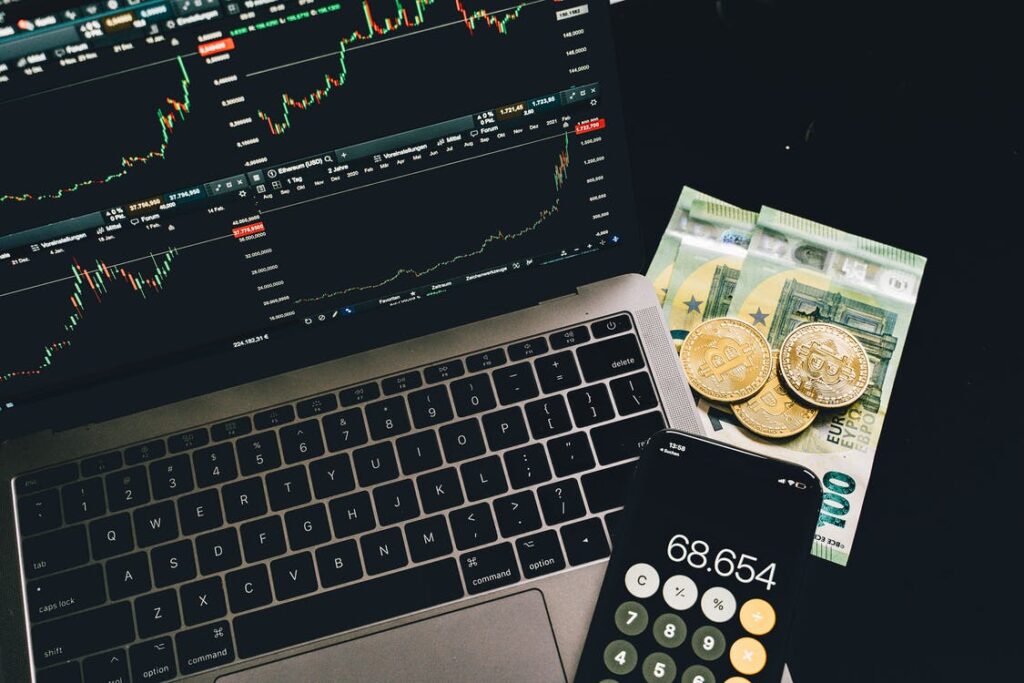 Final Word On Brokers With TRY Accounts
Increasingly, brokers that offer TRY accounts are entering the market, providing Turkish traders with exciting opportunities. There is undoubtedly a much brighter future for trading in Turkey now that the market is regulated, giving investors more confidence and a more effective chance to build trading portfolios. Using brokers with TRY accounts offers you the advantage of trading in Turkey with ease.
FAQs
What Is A TRY Trading Account?
A TRY trading account offers the Turkish lira as its base currency. Any fees and commissions will be calculated in this currency and any trades will also be quoted in TRY.
Which Brokers Accept TRY?
There are numerous brokers that offer TRY accounts. We've provided a list of the top brokers that offer this option. Alternatively, check your broker's account page or terms and conditions.
Why Use Brokers That Accept TRY Accounts?
Using brokers with TRY accounts can give you several advantages as a Turkish trader. Deposit and withdrawal fees are generally low and currency conversion fees are eliminated.
Can Anyone Open An Account With Brokers That Offer TRY?
Most investors can open an account with a broker offering TRY as the base currency. Simply head to the broker's website, select the account sign-up button, and follow the registration instructions.
How Can I See Which Brokers Offer TRY Accounts?
Take a look at our list of brokers that offer TRY accounts. Alternatively, head to the terms and conditions on the broker's page, or contact their customer support team.