Broker News: New App At Forex.com And Etoro Slash Crypto Spreads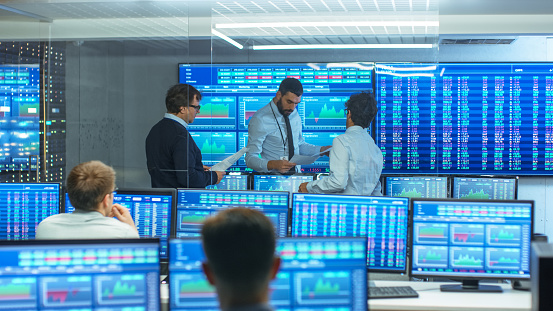 Two pieces of good news for traders this week. US traders have a new mobile based application to take advantage of at Forex.com and perhaps more excitingly for crypto traders, eToro are cutting crypto currency spreads by half.
EA Mobile App
US traders at Forex.com can download a new mobile app which opens up a range of options. The app builds on the existing MT4 integration available with the broker, providing expert advisor functions that can compliment any strategy.
The application offers a huge range of tools to improve trading performance. The majority of functions offer a configurable element, allowing traders to setup parameters exactly as they need them. The correlation tool, for example, allows traders to compare the correlation between any markets – and then potentially trade on those results. The checks can be back dated for the utmost accuracy.
Likewise, the advanced charting is totally configurable, trades can be setup 'per pip' and ordered, and especially useful for anyone too busy to always get to a screen – alarms can be set based on the account balance, margin, profit and loss or consecutive wins and losses. Set and alarm and remove the need for constant checks on your portfolio. Read more about the app in for Forex.com review.
Crypto Spreads Halved
Trading crypto currency has always been a mixture of good and bad elements for day traders. The volatility makes them ideal for getting in and out for quick results, but the spreads can be eye watering. Those trading costs have now been significantly reduced at eToro however.
The social trading pioneers have always been at the forefront of crypto adoption and are constantly looking for new innovations in the market. They have unique crypto portfolios which make investing in a range of alt-coins much less complicated. Now however, they have focussed on the direct trading of crypto and made it much more attractive for speculators.
Spreads for Bitcoin for example, have been reduced by over half, with immediate effect. These reductions have been reflected across their crypto portfolio – which was already the largest of any broker. The eToro CEO, Yoni Assia, had this to say:
"We're committed to supporting the mass adoption of crypto. We want to make it as simple and accessible as possible for investors to buy, sell or hold crypto. Cutting costs so clients keep more of their gains is one part of this."
Read more about eToro leading the crypto surge in their review.