Blockfolio Review 2023 Review 2023
Blockfolio has been gaining increasing interest as a cryptocurrency portfolio tracking and management app on which you can also trade tokens. With more than six million users, the platform has grown rapidly in a short timeframe. This Blockfolio review will explain what it is and how it works before guiding you towards getting started, funding your account, changing currency and much more.
What Is Blockfolio?
Founded in 2014, Blockfolio is an independent mobile crypto app that enables its users to track and manage their cryptocurrency portfolios, solving a basic problem for digital currency investors. By linking it with your exchange of choice, Blockfolio enables you to trade and track thousands of digital assets across hundreds of different exchanges in one convenient place.
Before, users would normally have to head to CoinMarketCap to check crypto prices. Now, Blockfolio offers an elegant solution to the problem of scouring hundreds of cryptos while also allowing users to manage their own portfolio, check the value of their tokens and track their investments.
In August 2020, Blockfolio was acquired by FTX, a crypto derivatives exchange that rivals the likes of Binance and Coinbase, in a $150 million deal. Since the acquisition, the app has also launched zero-fee retail trading features that allow its users to buy and sell cryptocurrencies on the app. Blockfolio's trading services are provided by FTX Trading Ltd, an Antigua and Barbuda company.
How Blockfolio Works
Blockfolio offers attractive features and customisation capabilities on its app. As well as tracking the price of various cryptos and the performance of their holdings, users can now buy and sell tokens on leverage for free with the app's new trading feature. However, limit orders are not supported.
Blockfolio supports more than 10,000 cryptocurrencies, including BTC, XLM, XRP, XYM, HOGE, ZEP, Safemoon, Matic, Pitbull, Octans, Bonfire, SafeGalaxy, 100x and Yummy. The app also integrates with over 500 exchanges, which means that users can track even the most niche crypto tokens.
Blockfolio's integration with exchanges like Binance, Coinbase and Uniswap via their APIs is particularly attractive as it allows users to automate the process of getting all your crypto holdings in one place, without having to manually input each trade or update your holdings in USD on your phone.

While integrated with a large number of exchanges, Blockfolio does not allow you to trade at all of them within the app. In some instances, users can only view the market data associated with the exchange or view the value of their holdings at a certain provider.
Blockfolio's competitor, CoinStats, has an advantage as it can connect with a variety of crypto wallets, such as Ledger, Trust Wallet and MetaMask, a feature that is not currently available in the app.
Accessibility
The Blockfolio homepage contains all the information you need about each coin, including its current price, daily trading volume, market cap, overall rank and total supply. You can navigate to profit, loss and transactions and set price alerts for specific coins and tokens. You can also set notification alerts based on the price levels you choose – but don't set too many unless you want to receive alerts all day.
The app is available to download on mobile devices with Android (APK) and iOS operating systems. There is currently no way to use the Blockfolio app on a desktop or the web such as on a Windows PC or Mac OS via a web app, browser extension, or widget. However, users can access basic crypto market data via the website.
Charts
Blockfolio's mobile app supports the monitoring of your portfolio's progression over time, accessible by tapping the charting option on your phone's screen. Several different timeframes (up to three months), up to three lines and several chart types can be selected for analysis.
News
The news section of the app provides a default feed of top news in the crypto space. This section is also customisable, so you can filter the news you wish to see and receive the relevant signals.
The app has a free communications platform, Blockfolio Signal, which enables token teams and companies to connect and engage directly with each other, their communities and their followers. For example, teams can send signals and news notifications to new users of their tokens. The Blockfolio Signal communication platform sets it above its competitors. However, while a useful tool, be aware that teams are unlikely to push out negative news about their token, so make sure you seek additional sources of information too.
Pricing
Blockfolio is a free app that does not charge any fees when placing trades or withdrawing coins. A zero-fee crypto trading service was released in 2021 and the app does not charge commission on users' capital gains.
Customers can earn a random free crypto coin on every $10 trade you make, meaning the more you trade, the more you earn. You can also earn a free coin from Blockfolio for staking or with every trade when using a referral code at sign-up. The app's founder, Sam Bankman-Fried, also revealed in January 2021 that a referral program is on its way.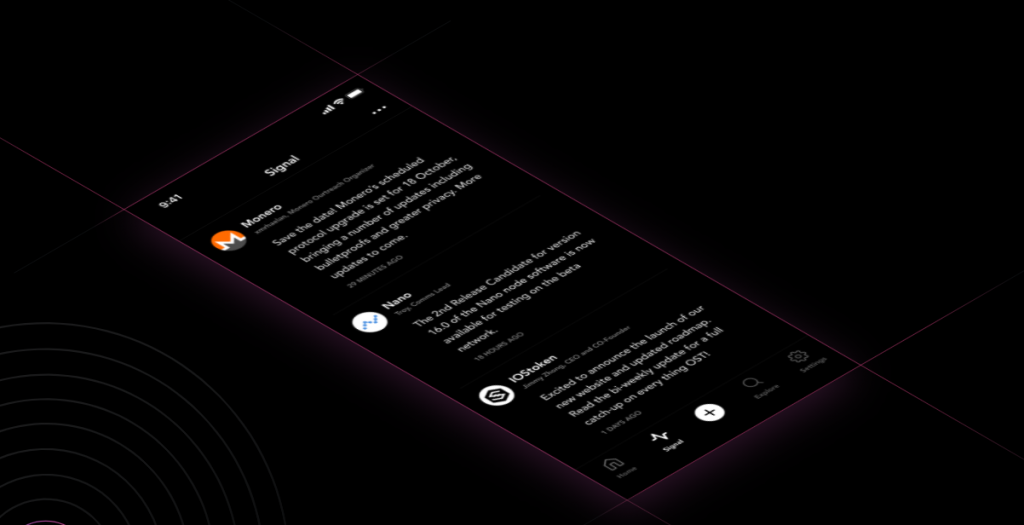 Pros Of Blockfolio
Extensive customisation
10,000+ crypto assets available
Synced with more than 500 exchanges
Integrated zero-fee cryptocurrency trading
Blockfolio Signal feature keeps users updated with crypto news
Cons Of Blockfolio
Recently hacked
Only available on mobile devices
Cannot sync with non-custodial wallets
Blockfolio Signal can omit negative news for coins
Not accessible for residents of the State of New York
Security
Blockfolio LLC is regulated by the US Security and Exchange Commission (SEC). Fortunately, Blockfolio does not collect any of your personal information, though trading does require ID verification. For US residents, this is much simpler and quicker than for non-US residents as US residents merely need to provide their name, date of birth, and address.
Non-US clients must provide a photo of a government-issued ID and declare the source of their funds (occupation, investments, inheritance or mining). After this, they must also wait for the account to be verified before they can start trading.
While no money or data has been stolen from Blockfolio, the exchange was hacked in Q1 2021, with the offender accessing the messaging system and sending offensive push notifications. Another safety concern raised among the Blockfolio community was regarding the app showing inaccurate prices, which occurred due to data errors and gave users incorrect information about the current price of their assets.
To their credit, Blockfolio has always been transparent about data errors, sharing information on its social media platforms.
Customer Support
In the event of something not working, like API errors or the app not syncing with an exchange, Blockfolio can be contacted using their email address, Telegram group, online contact form or social media, like Twitter.
Email: support@blockfolio.com
The exchange's website also provides helpful guides on how to use the app, including how to add holdings, how to buy/sell cryptocurrency with fiat (GBP and USD for example), how to make deposits and withdrawals and how to change or trade currency, such as from Bitcoin to Dogecoin.
Blockfolio also asks its users for feedback, allowing them to make new coin requests, exchange requests (both listings and API connections) and source requests.
Blockfolio does not offer any offline support, such as a telephone number, making more complex issues difficult to resolve. Users have also reported that there is a slow response time for some problems.
How To Get Started
To open an account and begin tracking your portfolio or trading cryptos using Blockfolio, follow these steps:
Download the app to your mobile phone or tablet
Account setup

To fund your trading account, head to the Blockfolio Invest tab and register. You'll need to create a unique username, enter your email address and register a password. The app requires that you verify your email address via your mobile email app. Once verified, you'll have access to the News, Track and Invest features.

Set up your portfolio

You can add new coins to your portfolio by simply searching on the app and choosing a trading pair. Based on the asset you chose, you can select from a list of exchanges, filtered by the trading pair you chose, enter how many coins you own and set historic prices and transaction dates to accurately track your net worth.

Establishing connection between Blockfolio & exchange

To connect your exchange account(s), like Binance, to your Blockfolio app, you need to enable the function on both sides. Enabling the Blockfolio connection will vary depending on which exchange you'd like to link to the app. Generally, you will need to head to the settings related to API keys. To add a new exchange account to your account, you need to generate a new API key. Once you have that, head back to the Blockfolio app's 'Exchange Connections' section and enter the API information for the relevant exchange.

Removing assets

Beware that if you remove a coin, you will delete all trades associated with it. If you proceed, tap the coin you want to remove and then the trash can by the coin name. You can also delete your entire portfolio in the same way.
It is recommended that users screenshot their Token ID or export their account when they register. This acts as a full backup and allows you to recover your account or import your portfolio.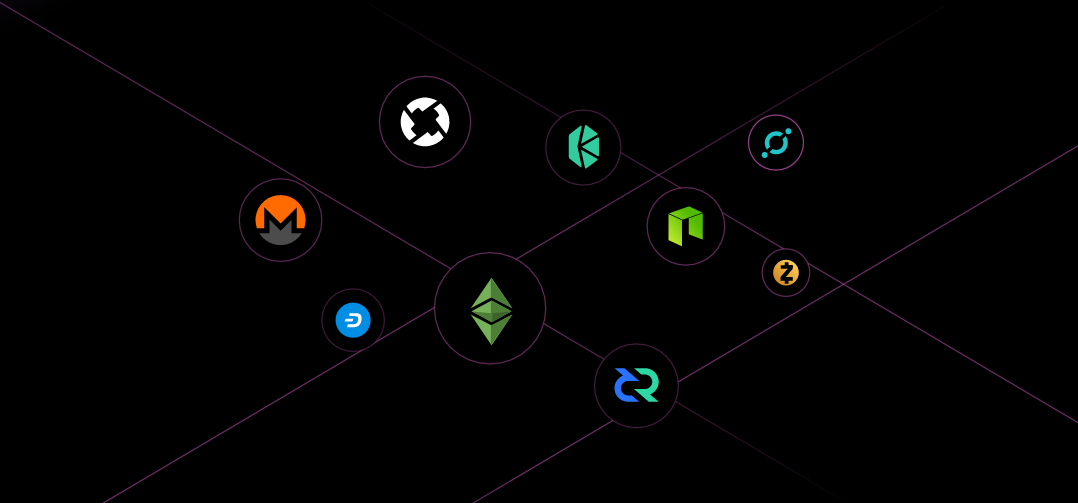 Deposits & Withdrawals
Blockfolio users can deposit and withdraw via domestic and international bank wire transfer, payment card or PayPal. Alternatively, accounts can be funded directly with crypto using a QR code.
To deposit using a debit or credit card, users must be KYC Level 2. There is no minimum deposit, though clients can only deposit up to $2,999 each day. There are fees attached to using a debit card (equivalent to 2.9% + $0.30 per transaction).
Some users have reported negative balance, though this does not mean they are in debt. This is actually an issue with a bank or wallet not confirming a deposit.
Coins purchased with other cryptocurrencies can be withdrawn immediately, whereas those purchased with cards can only be withdrawn after 7 business days.
Withdrawing fiat currency to a bank account is only available in the US and will reach your account within 1-4 business days. Your first three withdrawals are free, after which a $1.50 fee is incurred.
US residents are limited to withdraw $10,000 per day and $300,000 in a lifetime with a basic identity verification on Blockfolio. Advanced identity verification enables unlimited withdrawals, while customers outside of the US have unlimited withdrawals once ID verification is completed.
Blockfolio vs Alternatives
Blockfolio's major competitor, Delta (created by eToro in 2017), allows its users to track traditional stock investments alongside their crypto market speculations, supporting more diverse portfolio management. In addition, Delta is available for desktop computers (including Windows 10 and Mac) and supports portfolio pie chart visualisation.
Other competitors include Coinbase, Gemini, Exodus or CoinGecko, though Blockfolio has more advanced features in its app, besides the inability to connect a wallet. Blockfolio also supports the widest range of cryptocurrencies.
Final Word On Blockfolio
Blockfolio is a sophisticated crypto portfolio management, listing and exchange app, with an advanced and sleek mobile application. The array of assets and exchanges the app can integrate with is very competitive and its Blockfolio Signal news service is impressive. However, the tool can only be used on a mobile device and there have been a couple of security concerns, so be sure to thoroughly research the tool and its alternatives before deciding to make it your main portfolio tracker.
FAQ
Is Blockfolio A Crypto Wallet?
No, Blockfolio is a listing app that allows users to track and manage their crypto portfolios. It also supports zero-fee cryptocurrency trading following its acquisition by FTX in 2020.
How Does Blockfolio Work?
Blockfolio allows users to deposit fiat or crypto funds that can then be used to purchase coins or tokens. Users can take advantage of advanced portfolio tracking features to see their assets held across multiple exchanges in one place.
Is Blockfolio A Good App?
Most reviews of Blockfolio are positive and it trumps its competitors on several levels, notably the breadth of its crypto availability and integrations with exchanges. However, there have been some question marks about the app's security following a February 2021 hack and temporary inaccurate pricing.
Is The Blockfolio API Safe And Legit In 2021?
Blockfolio does not require any private information but it does have access to your trading data without the need for two-factor authentication (2FA).  You should treat security with the importance that you would any other exchange account. While there have been some security concerns, no data or money has been stolen from clients.
Is Blockfolio Free?
Yes, Blockfolio is a free-to-download mobile app, and trading on the platform is also free. However, there are associated fees in terms of deposits and withdrawals.
Has Blockfolio Ever Had A Glitch?
There have been a few minor issues reported with Blockfolio in the past, including the 3-month chart and Binance API not working, the app not updating or keeps stopping and Binance or Coinbase exchanges not syncing. However, the exchange has always been helpful regarding such issues.
My Blockfolio App Says 'Invalid Credentials' When I Try To Sync?
This is a reported issue that has happened for a few users and manifests itself as their exchange connections, be it Binance, Coinbase or others, not syncing or updating. This can be fixed by editing the permission settings in the app.
Blockfolio is a crypto portfolio tracking application with built-in exchange functionality and trading services.