Bitcoin Apps
Bitcoin apps allow users to buy, sell and trade BTC from their mobile devices. Of course, fees, download options, and security vary between applications. Our list of the top Bitcoin trading apps includes detailed reviews of features, prices and customer support. Find out how to start buying and selling Bitcoin with the best solutions on the market.
The Best Brokers For Bitcoin Trading Apps
What Is A Bitcoin App?
A Bitcoin app is simply a mobile application that facilitates the purchasing and selling of Bitcoin. With some solutions, you can exchange fiat currency for BTC while with others you can buy and sell Bitcoin using other cryptos.
The best solutions let you monitor prices in real-time and make predictions on the world's largest digital currency by market cap. Most Bitcoin apps are also available 24/7. Top applications usually display a complete list of buy and sell orders, allow you to manage your Bitcoin investment portfolio, and set up mobile notifications and alerts.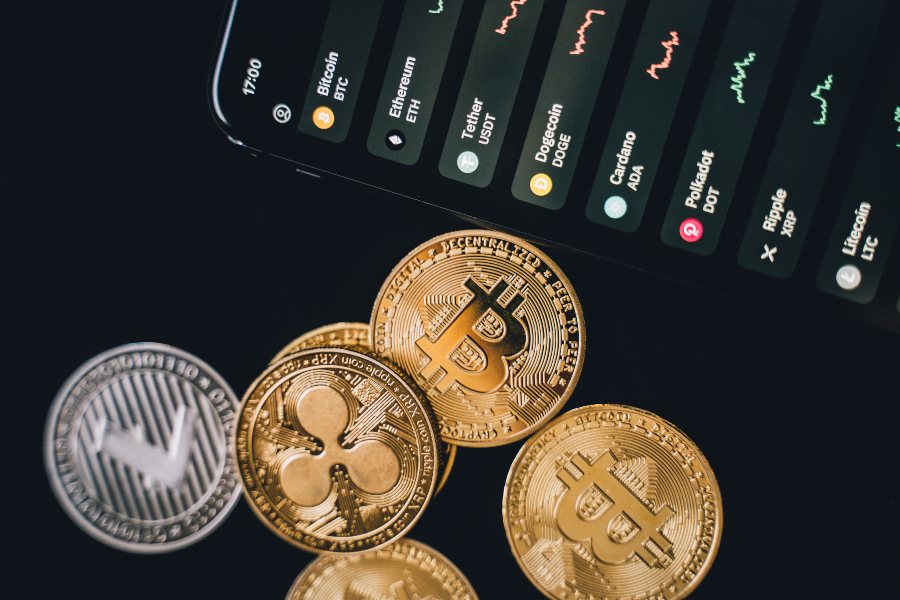 As well as Bitcoin trading apps, there is a range of other free BTC revolution applications that serve multiple purposes:
Game apps – Earn Bitcoin by playing games
Shopping apps – Purchase new stock items with BTC
Wallets apps – Store your BTC safely in a digital wallet
Gambling apps – Gamble in online casinos using your Bitcoin
News apps – These aggregate BTC market news from various sources
Video apps – Get paid in Bitcoin to watch videos, similar to survey apps
Mining & generating apps – These apps generate Bitcoin onto the legitimate blockchain ledger
Chatting apps – Connect with fellow Bitcoin traders on news announcements, trends and strategies
These types of Bitcoin apps are generally available to download on iPhone (iOS) from the Apple store and Android (APK) on Google Play.
How A Bitcoin App Works
Some apps allow you to purchase Bitcoin directly from a platform, while other exchanges require you to connect and deposit with an e-wallet.
Centralised exchanges are the most common type with big names like Coinbase, Binance and Gemini. These apps work as private companies that offer a platform to trade Bitcoin. Generally, these are more secure as they have a registration, identification and KYC verification process. They also run on their own private servers and store funds within the company's custodial wallet.
The downside is that if servers are compromised, the whole system could be shut down and user information plus funds could be lost. With that said, top-rated platforms are relatively secure and provide some form of insurance for traders. These exchanges usually come with high trading volumes and the lowest fees.
Best 3 Bitcoin Apps
Coinbase
Coinbase is a top-rated Bitcoin trading app. The mobile application is the best place for crypto beginners with easy access to the world's leading digital currency. It has a really simple user interface with a Bitcoin learning program that pays members in cryptocurrencies to get upskilled. The app offers Bitcoin (BTC), Bitcoin Cash (BCH), Ethereum (ETH), Ethereum Classic (ETC), Litecoin (LTC), Basic Attention Token (BAT), among others.
A drawback to the Coinbase Bitcoin apps is the complicated fee structure. It imposes a range of fees for debit/credit card transactions, crypto conversions and bank account charges. In addition, Coinbase typically charges 0.50% for the purchase and sale of Bitcoin below $10,000 in value.
Coinbase Pro is a free app built for experienced Bitcoin investors with all the advanced tools to trade on the go, including:
Advanced order forms
Limit and market orders
Crypto portfolio overview
Real-time candles, depth charts, and order book
Fees on Coinbase Pro are much more competitive than the standard Coinbase solution. It charges a maker/taker fee, which ranges from 0 to 0.5% depending on the trading volume and order type.
The apps are available on iOS and Android and you can contact customer support by submitting a request via email.
Binance
The Binance app allows you to choose from 200+ supported cryptocurrencies including Bitcoin. Clients can use a debit or credit card to buy and sell BTC instantly. Binance also allows you to earn interest on your Bitcoin and crypto holdings. Additionally, you can set price alerts to stay up to date with the latest market trends. The Binance Bitcoin app enables users to switch easily between the Lite and Pro interfaces with a single tap.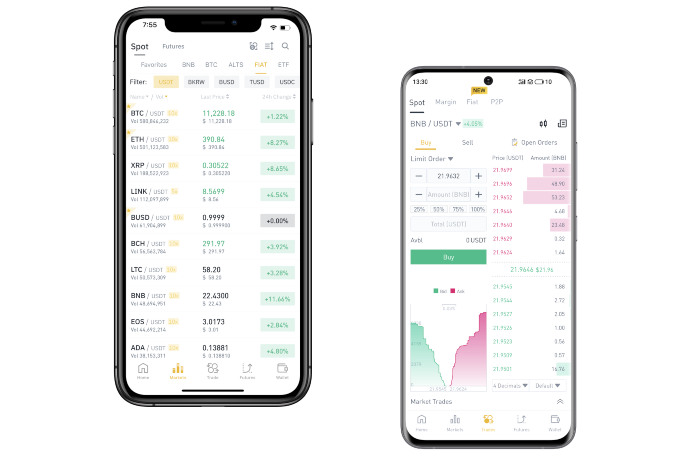 Binance has a taker/maker fee schedule, with 0.1% for the taker side and 0.1% for the maker side. As trading volume increases, fees decrease by 0.02% for both sides. Also, using Binance's BNB cryptocurrency lowers fees by 25%.
You can contact customer support 24/7 via the live chat on the Bitcoin app. The mobile application is available on iPhone, iPad and Android devices.
Gemini
The Gemini app offers a secure and beginner-friendly platform for Bitcoin trading. The application allows you to link to your bank account, making buying and selling BTC easy. You can set alerts, track real-time asset prices and schedule recurring buys for any amount and frequency. Like Binance, Gemini allows you to earn up to 7.4% interest on your Bitcoin holdings.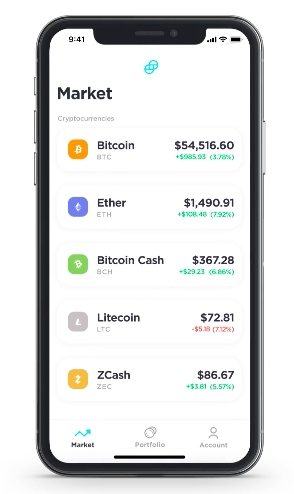 Gemini charges a flat 0.5% fee above the current market price, which they call a 'convenience fee'. Similar to Coinbase, Gemini charges a transaction fee on mobile orders, which range from $0.99 to $2.99. Mobile orders above $200 are charged at 1.49% of the order value. To contact customer support, email support@gemini.com.
You can download the Gemini app on Google Play or the Apple App Store.
Other Top Bitcoin Apps
Cash App
Unlike the traditional Bitcoin apps above, Cash App is a decentralised exchange. It is primarily known for its peer-to-peer money transfer service, however, users can also buy and sell Bitcoin. You can track the price of BTC in real-time and buy as little as $1 of Bitcoin straight from your account.
Cash App charges two kinds of fees for trading Bitcoin: a service fee for each transaction and an additional fee determined by price volatility. The service also charges 3% when making Bitcoin payments via a linked credit card.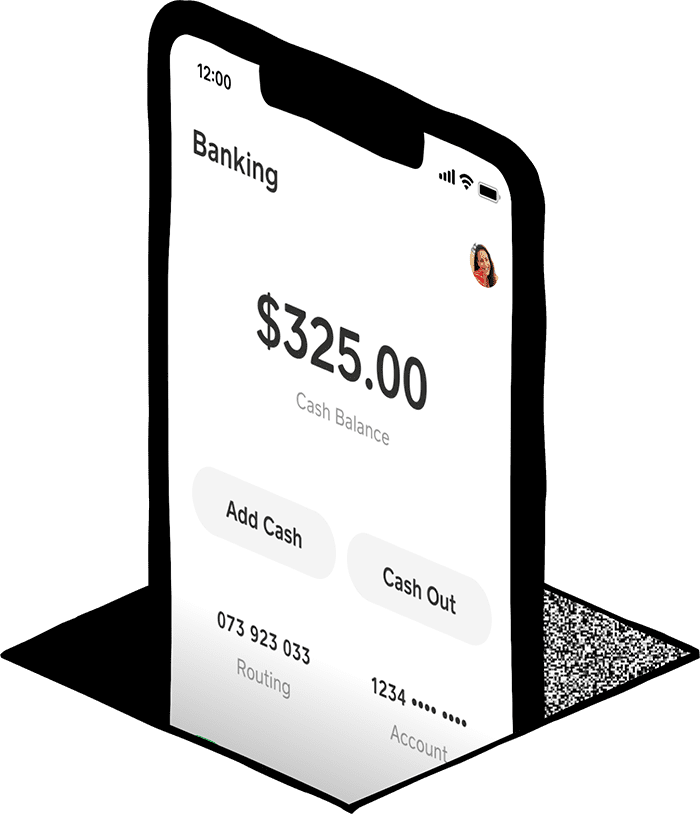 Users can contact a customer support representative through the app or by calling 1 (800) 969-1940. The apps can be downloaded on the App Store for iPhone users and Google Play for Android.
Bisq
Bisq is also a decentralised exchange with trading taking place through a global peer-to-peer network. The Bisq mobile app sends notifications from the desktop solution to your mobile device. Users can get trading, price and offer alerts on the app.
Fees on Bisq are paid in BTC or the network's native crypto coin, BSQ. The cost to trade one Bitcoin is 0.10% on the maker side and 0.70% on the taker side. Paying in BSQ is much cheaper, with 0.05% on the maker side and 0.35% on the taker side.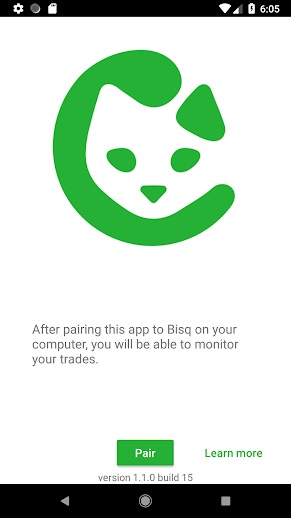 Unfortunately, Bisq does not have an official customer support team. However, there are other ways to chat with the Bisq community, including via Reddit, Twitter or Telegram.
You can download the Bisq mobile notification app on iOS and Android.
Final Word On Bitcoin Apps
It's never been easier to invest in the largest crypto by market cap with a host of Bitcoin trading and converter apps available on the market. They allow for the instant purchase and sale of Bitcoin with a suite of analysis features and funding options. Before you download a Bitcoin app, it's worth thinking about whether you want a comprehensive trading solution or a secure exchange to buy and store BTC.
FAQ
How Do Bitcoin Apps Work?
Bitcoin trading applications allow for the purchase, sale and trade of Bitcoin. Clients can download Bitcoin apps for free from the respective app stores and invest in BTC using traditional currencies or altcoins. Traders can choose between centralised and decentralised exchanges with the top options compared above. Note, you can also download Bitcoin miner reward apps online.
Which Bitcoin Apps Don't Require ID?
The best Bitcoin apps that don't require ID are decentralised exchange apps (DApps), such as Bisq or Cash App. DApps are a type of decentralised finance (DeFi) that are generally not covered by regulatory authorities because they have only recently emerged. Therefore, there is no requirement for them to complete 'know your customer' identity checks.
Which Legitimate Bitcoin Apps Do Not Charge Fees?
There are a number of Bitcoin trading apps that do not charge fees or commission. Aside from those listed above, some of the most popular include Phemex, Crypto.com, Kucoin, Digitex and Amplify. There also other legitimate mining apps for iPhone and Android users available online.
What Are The Top 5 Bitcoin Apps?
There are a number of trading apps on the market. Some are more suited to beginners and others are preferred by professionals and they all come with a unique set of features. The most popular Bitcoin apps are Coinbase, Gemini, Binance, Cash App and Bisq.
How Can I Get Bitcoins For Free?
One way that traders can collect real Bitcoin is through earning apps. Earning apps offer the opportunity to pocket cryptocurrency through playing games, completing surveys, or watching videos. Your earned Bitcoins will be automatically deposited into your digital wallet.