Binary Options Robots
With the growing popularity of binary options trading, the availability of tools such as robots have enabled some investors to increase their success rate. Automated (auto) binary options robots are often free to download with popular trading software and platforms such as MetaTrader 4 (MT4). They are also widely available in a range of jurisdictions including the USA, Australia and Nigeria. In this guide, we'll look at how binary options robots work, what their benefits and risks are, and how to compare them.
Best Binary Options Trading Robots
These are the 5 best binary options robots to use for automated trading:
#1 - Pocket Option
Pocket Option offers short term binary options on a user-friendly platform with competitive payouts of 90%+. Over 130 assets are available with fee-free deposits and withdrawals. Joining bonuses are also available to new users.
"We recommend Pocket Option for aspiring binary options traders looking for copy trading services and a low minimum investment."

- DayTrading Review Team
Min Deposit: $50
Payout %: 92%
Expiry Times: 5 seconds - 4 hours
Bonus: 50% Deposit Bonus
Platforms: MT5
Instruments: Forex, Crypto
About Pocket Option
Founded in 2017, Pocket Option is a binary options broker offering up/down contracts on forex, stocks and cryptocurrencies. With over 100,000 active users and a global reach, the brand has proven popular with budding traders. Pocket Option also supports dozens of payment methods and has a low minimum trade of just $1.
Pros
Cashback and achievements
Turbo binary options
50+ payment methods
Cons
Only one account type is available
No MT4 trading platform
The expiration time is limited on trades
#2 - Videforex
Videforex binary options are available from 20% payouts on crypto up to 98% payouts on less volatile assets, beating many competitors. A wide range of contract lengths are also supported from 5 seconds up to 1 month. New users will appreciate the welcome deposit bonus.
"Newer traders will find a lot to enjoy about trading binary options on Videforex's easy-to-use proprietary platform, as well as the broker's copy trading solution. Payouts are also higher than most alternatives climbing to 98%."

- DayTrading Review Team
Min Deposit: $250
Payout %: 98%
Expiry Times: 5 seconds - 1 month
Bonus: 20% to 200% Deposit Bonus
Platforms: TradingView
Instruments: CFD, Forex, Crypto
About Videforex
Videforex offers access to stock, index, crypto, forex and commodities markets via binary options and CFDs. The proprietary platform, mobile app and integrated copy trading are user-friendly and will suit new and casual traders, and the market analysis tools and trading contests provide good ways to improve your trading skills.
Pros
Videforex regularly runs trading contests, offering great practice and cash prizes
You can trade every day and through the weekends
Videforex offers transfers via a wide range of payment types, from credit cards to cryptocurrencies
Cons
The broker isn't overseen by a trusted regulatory agency
US clients aren't accepted due to legal restrictions
No MetaTrader 4 integration
#3 - World Forex
World Forex offers binary options where you simply decide the stake, price direction and contract timeframe. The payouts are high at up to 100% on American contracts and 85% on European, which also offers a partial refund to traders who close contracts before expiry.
"World Forex provides both highly leveraged CFDs and digital contracts, making this a good broker for clients who want flexible and rewarding ways to trade. The copy trading service will also appeal to newer traders."

- DayTrading Review Team
Min Deposit: $1
Payout %: 100%
Expiry Times: 1 minute - 7 days
Bonus: 100% Deposit Bonus
Platforms: MT4, MT5
Instruments: CFD, Forex, Crypto
About World Forex
World Forex is an offshore broker registered in St Vincent and the Grenadines, offering commission-free trading with a $1 minimum deposit and 1:1000 leverage. Digital contracts are also available, offering beginners a straightforward way to speculate on popular financial markets.
Pros
Copy trading solution
Educational content
Demo account
Cons
No negative balance protection
Weak regulation
Withdrawal fees apply
#4 - BinaryCent
BinaryCent provides binary options trading on a range of markets through a slick proprietary platform. Traders can invest as little as $0.10 per trade and earn payouts up to 95%, and these are excellent terms that accommodate casual and low-capital traders while allowing profit opportunities.
"Traders who want a reliable binary options broker with a streamlined platform and high payouts should try out BinaryCent."

- DayTrading Review Team
Min Deposit: $250
Payout %: 95%
Expiry Times: 5 seconds - 30 days
Bonus: 20% - 200% deposit bonus
Platforms: Own
Instruments: CFD, Forex, Crypto
About BinaryCent
BinaryCent is an unregulated binary options broker that offers 24/7 trading on forex, cryptos and stocks with payouts up to 95%. Despite its lack of regulation, this broker takes client security seriously and stores client funds in European banks. The broker also offers CFDs with very high leverage up to 1:500.
Pros
Simple and straightforward proprietary platform for binary options trading
Copy trading and binary options bots are useful for beginner traders
Accepts a wide range of funding methods, including cryptos and e-wallets
Cons
The $250 minimum deposit is higher than most binary options brokers
Not available to traders based in the US
Not overseen by any reputable regulator, raising risks and reducing customer protections
#5 - Nadex
Nadex offers real-time market action with short-term binary options trading. The range of markets is strong with just a $1 fixed fee per side, per contract. Nadex also offers ultra-short term binaries that expire after 5 seconds.
"Users looking to trade short-term binary options with a US-regulated broker will find a good platform in Nadex."

- DayTrading Review Team
Min Deposit: $250
Payout %: Exchange (See Full Review)
Expiry Times: 5 seconds - 1 week
Platforms: Own
Instruments: Forex, Crypto
About Nadex
Nadex is a renowned exchange and binary options provider, based in the US. The company is fully regulated by the CFTC and offers options, call spreads and Knock Out contracts. Nadex also has just a $1 entry or exit fee and a user-friendly platform and proprietary app.
Pros
Proprietary mobile app with good range of indicators and charting tools
Free demo account for new users
Extensive educational resources for those new to binary options trading
Cons
No MT4 or MT5 platform integration
No welcome bonuses or financial incentives
Narrow selection of cryptocurrencies to trade
How Binary Options Robots Work
An automated binary options trading robot, or automated binary robot (ABI), is an intuitive piece of software that combines signals with auto trading capabilities. There are numerous legit binary options robots available, many of which can be accessed via a free trial or demo account within respective software.
Binary options bots are algorithms, written in languages such as Python. The software scans the markets and attempts to identify profitable trades, before executing orders automatically. This feature is particularly attractive to investors who prefer low-effort trading practices.
Robots are commonly found in MetaTrader 4 and other trading platforms, at various brokers. They are also frequently being developed and updated, with many different versions available to download. For example, with popular broker IQ Option, the 'IQ Option Binary Options Robot 1.11.0.0' is currently available. The Option Robot is another interesting solution with an 83% average win rate.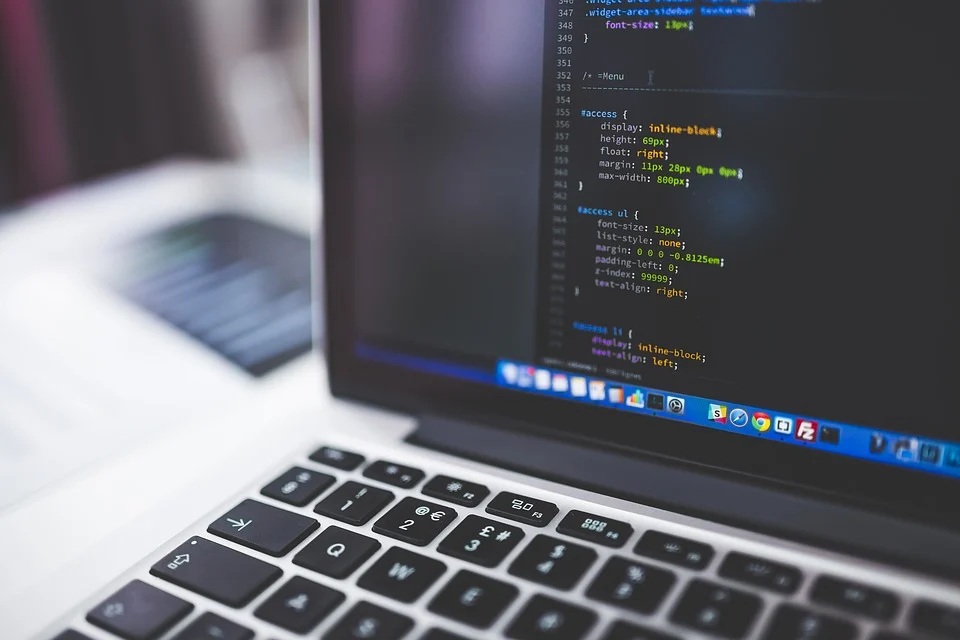 Users can also configure the robot's settings to suit their trading styles, for example the level of risk or type of option. It's sensible to use a demo account to determine what the best settings are for the robot that you wish to use.
Traders should note that binary options robots can be inherently risky, as they cannot guarantee profits. Scams are also rife, where beginners in particular are lured in with the promise of guaranteed profits. Brokers are, of course, keen to promote robots because they increase trade volume; but before you start using one, it's important to make sure you understand how it works and what features to look out for.
How To Compare Binary Options Robots
Many binary options trading robots are free to download online. The guide below outlines some key points to consider before you start trading.
Tools
One thing to look out for when comparing binary options robots is the tools they have at their disposal. This might include risk management features such as stop losses, or real-time price notifications. It's worth checking out reviews of the software or even an online forum, to help you determine the overall performance of the bot.
Fees
Robots can be free or paid for, depending on the provider. Note that the performance of the robot is not always determined by how much you should pay, so the price alone should not influence your decision. It's worth checking out the best free or paid binary options robot providers on recent online reviews from 2020 or 2021.
Traders should also be aware of providers who claim that their robots are free, yet require you to register and make a deposit in order to use it.
Markets
Whilst some robots may support a variety of markets and assets, others may only be suitable for forex or stocks. When choosing a bot, make sure that you check that binary options are supported, as this may not always be the case.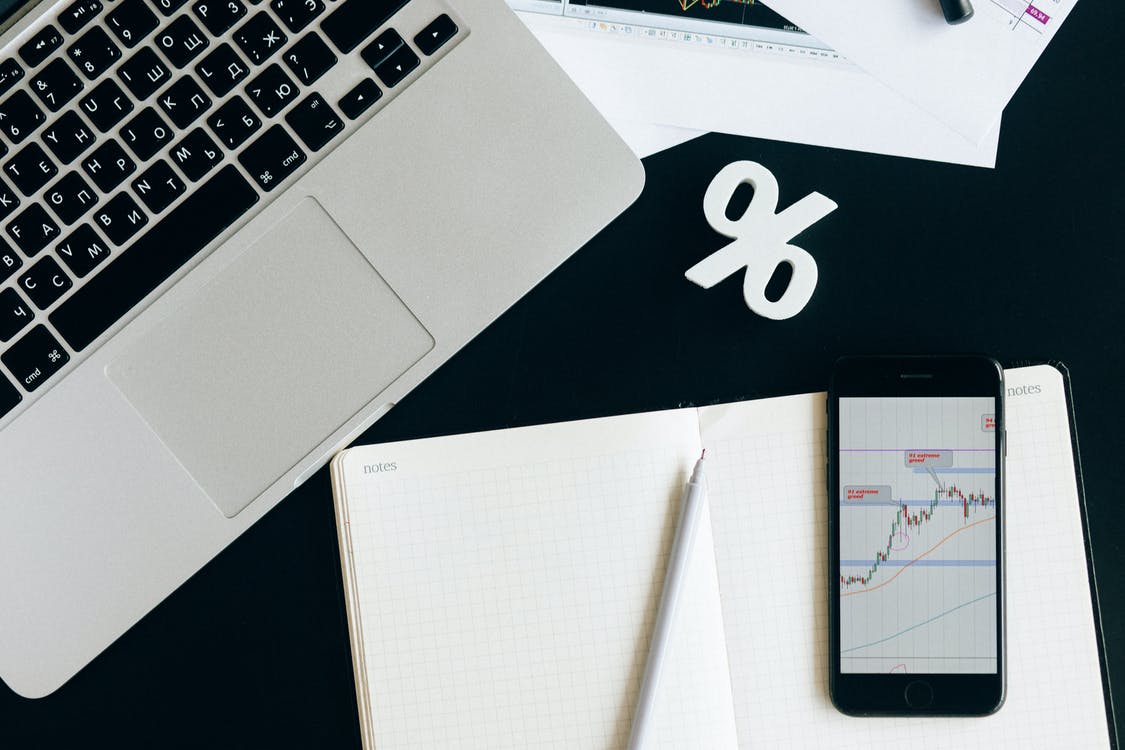 Customer Support
If you encounter an issue with your robot, it's important that you have access to quality customer support with your broker or provider. Always check the support hours offered and what contact methods are available. Ideally, you want to start trading with binary options robots that offer a 24/7 customer support service in case you encounter any problems at the weekend.
Mobile App
Today, many investors prefer to trade on-the-go from their mobile devices, giving them the ultimate flexibility and freedom to monitor their trades from anywhere. If this is important to you, make sure that the binary options broker you choose offers their platform on a mobile app. Typically, you can also manage bots from mobile platforms as well.
Strategy Support
Traders typically prefer to implement their own strategies, so having a robot that offers a good level of control is particularly useful. To find out how you can create your own binary options robot strategy, check out learning resources available at your broker or the bot provider.
Some of the top third-party specialist binary options robots in 2023 include:
Specialist Binary Options Bots

Binary Bot can be used to develop and implement binary options trading robots. The free software can trade 24/7 with multiple customization options.
Binary Bot can be used to develop and implement binary options trading robots. The free software can trade 24/7 with multiple customization options.

Option Robot offers free automated trading software for binary options. 83% average win rate and new investors can get started in three steps.
Option Robot offers free automated trading software for binary options. 83% average win rate and new investors can get started in three steps.
Pros Of Binary Options Robots
There are several advantages of investing with binary options robots:
You can choose your own signal provider
Robots do not need to rest or stop
Emotion does not come into play
Robots can place trades rapidly
Cheap services are available
No fatigue-based errors
Cons Of Binary Options Robots
There are also several key drawbacks to note before you start trading using a binary options robot:
May blindly follow parameters even if the results are not favourable
It is more difficult to implement your own strategy through a robot
Due to the high level of risk, robots are less suitable for beginners
Scams are extremely common and are often targeted at novices
Robots are inherently risky as the trader has less control
Final Word On Binary Options Robots
Binary options robots are intuitive trading tools that can help to identify profitable opportunities. Whether you're trading on high/low or one-touch propositions, a trading robot for binary options can boost efficiency and speed. However, free or paid auto trading software can be risky, so make sure to thoroughly research how to develop a suitable strategy before you start.
FAQs
Is The Binary Options 365 Robot Safe?
Many online resources claim that the Binary Robot 365 offers a high success rate. However, we recommend that traders fully research the provider's credentials and whether they have any proof to support their claims.
How Do I Create A Binary Options Robot?
Whilst some providers offer the tools to build your own, you do not need to create your own binary options robot – there are programmes already available on sites such as robot.com. Automated trading robots can be downloaded and you can configure them with the best settings to suit your trading preferences.
Are Binary Options Robots Safe?
Binary options are risky but that does not mean they are always unsafe. Make sure to always use regulated brokers with binary options robots and thoroughly research the provider before committing.
How Do I Check If A Binary Options Robot Is Safe?
A great way to check if a binary options robot is safe is to look at reviews from other traders. Online communities and forums are a great way of determining a robot's performance, popularity and success rate.
What Should I Compare When Looking For Binary Options Robots?
There are many factors that traders should take into account, including the tools available, fees charged, markets offered and customer support levels. More importantly, investors must fully understand the risks involved with using automated trading tools.