Trading Affiliate Programs
Trading affiliate programs allow website owners and content creators to develop partnerships with online trading brokers to make money through referrals. Use this guide to understand the meaning of trading affiliate programs, how pricing and setup works, and how to choose the best provider for your website or platform. We've also listed the best finance affiliate programs in 2023 to help you get started today.
Top Trading Affiliate Programs
What Is An Online Trading Affiliate Program?
With an affiliate program for online trading, you refer your customers or readers to specific online brokers, platforms and other trading services to earn a commission per referral. In this type of affiliate marketing, you focus on the trading industry, partnering up with investing firms to advertise their services.
You can focus on specific markets, for example, affiliate marketing for forex trading companies, or collaborate with a wide range of day trading brokers. You could also be an affiliate for trading courses, earning when people sign up for classes and seminars.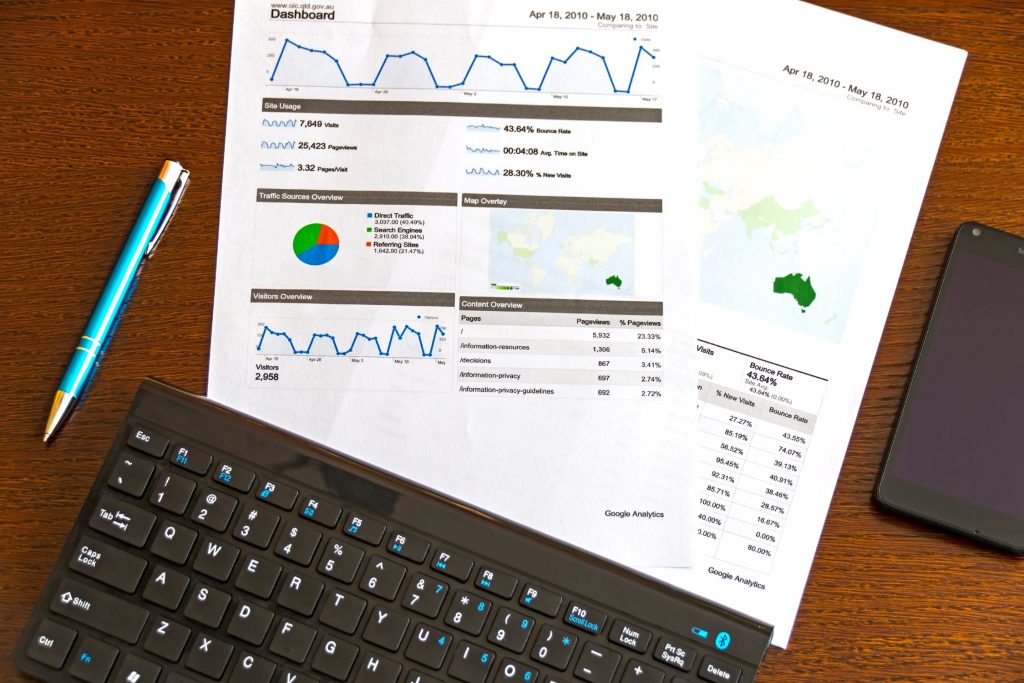 How Trading Affiliate Programs Work
To get started with affiliate programs in online financial trading, you will first need to create a website or other kind of marketing platform (e.g., social media) and decide which markets you would like to target. Then, look for brokers' affiliate programs and compare them to see which brokers and programs suit your website. Sign up with your chosen brokers' affiliate programs and post about their services on your platform using the marketing materials provided.
Every time someone clicks on a link to a broker or service on your website, a cookie (a small data file) is created on their computer. This cookie identifies your platform as the referral source and, if the customer signs up, you should receive a commission. This commission could be paid to you in your chosen currency or given to you as trading credits.
Pricing
There are three main commission structures in trading affiliate programs:
Cost Per Lead (CPL): A lead is a piece of information that identifies a customer, like their name or contact details. If you receive CPL commissions, you generally receive a fixed amount of money every time someone opens an account with a broker you referred them to. This commission is independent of their trading style or even their first deposit amount – simply signing up will give you a bonus.
Cost Per Acquisition (CPA): In CPA-based affiliate programs, you earn a commission every time someone signs up for a service through you and fulfils the required criteria. These criteria could include the customer depositing a minimum amount or placing a certain number of trades. Sometimes, your commission will depend on the amount of a customer's first deposit or the volume of their first few trades. The IG trading affiliate program and Trading 212 affiliates are examples of CPA-based systems.
Revenue Sharing: Here, you earn a percentage of the broker's profits from your referees for a certain period of time. For example, you could receive 20% of the customer's trading fees for their first year. The TradingView affiliate program has revenue sharing commissions.
The best commission structure for your platform's affiliate trading programs will depend on your users' trading styles. If you know your users are beginners and will likely not start trading at once, it might be beneficial to choose a CPL structure. If you are targeting more experienced traders, a CPA structure might be best as your commission will increase with their initial deposit. Revenue sharing is particularly useful for day trading affiliate programs, as you will earn per transaction.
Pros Of Affiliate Programs
Passive Income: Once you have signed up to an affiliate trading program and added your partner's marketing tools, be it by writing about their services or posting ads, that content will generate passive income. A continual flow of clicks could see you earning a steady income without any extra effort from you.
Flexible: Maintaining your platform and communicating with your partners can be done from almost anywhere. You can work from home, have your affiliate marketing platform as a side business or work at any time of the day – there are few restrictions.
Tracking Tools & Performance Reports: You will be able to understand who your viewers are and adapt to them by using your performance reports and search engine optimisation (SEO). These tools will help you see what information customers are looking for and who is clicking and signing up for your partner's services.
Low Risk: If you compare affiliate marketing vs trading, your risk and potential losses are a lot smaller from trading affiliate programs. You cannot lose more than you invest and external factors like market changes provide less cause for concern.
Cons Of Affiliate Programs
Smaller, Longer-Term Income: If you are considering getting started with trading or affiliate marketing, the latter is potentially less risky but typically takes much longer to generate returns. However, if you have market-specific knowledge and experience, you might be able to use trading to produce bigger profits in a shorter timeframe. It takes patience to set up a successful affiliate program on your platform.
Dependence On Program Restrictions: Signing up to a company's trading affiliate program means accepting their restrictions and you have limited control over these or over how they can change. You have to work within the parameters of the affiliate program.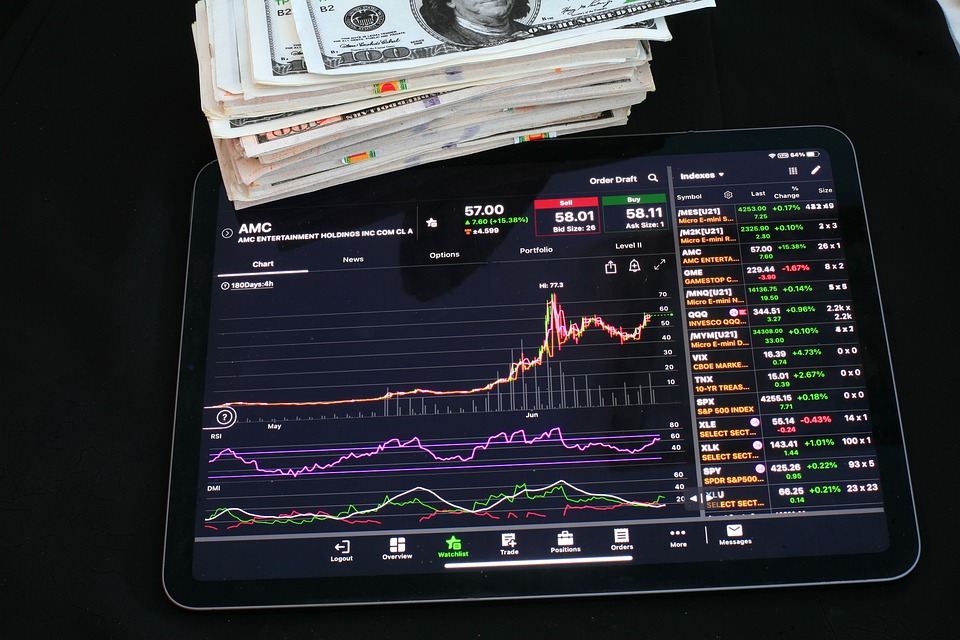 What To Look For In Trading Affiliate Programs
If you are thinking of getting started with a trading affiliate program, you will find there are plenty of options out there. Here are some factors to consider when choosing the best programs:
Pricing Structure: As we explained above, there are several ways that you can earn a commission for your referrals. Make sure you choose a pricing plan that matches your referees' trading styles to maximize your profits. Finding a program with a flexible or customisable structure will help you match your customer base accurately.
Performance-Based Plans: Some programs will offer different commission programs depending on the number of referrals. Upgraded plans can include bonuses, higher commissions, better marketing materials and extra services. If you plan to scale up your affiliate trading business, aim for these upgradeable programs.
Reputable, Regulated Programs: Ultimately, you will be referring your readers to external brokers and services. Your partners' reputation will affect your own, so make sure to thoroughly investigate a broker or website before applying for their program. This can include checking which financial bodies regulate their activities and reading online customer reviews about trading affiliate programs.
Global Reach: Find brokers and services that have a strong brand across the globe. This will make it easier to market them to an international audience and ensure higher revenue potential. Make sure to check which countries and regions your partners are allowed to operate in and implement that on your website. Moreover, look at what products each broker offers and how that fits with your content. For example, a stocks-focused website might want to consider only stock trading affiliate programs, or a currency trading blog will want to advertise forex brokers.
Marketing Materials: Your partners will provide you with marketing materials to integrate with your website or platform. These can include banners, useful widgets with live data, custom email templates and attractive landing pages. Look for prospective partners that offer a wide range of marketing materials that will fit well with your content.
Support: You should partner with brokerages that offer you comprehensive support. This can include prompt email, chat or telephone responses and consistent and helpful answers. Some trading affiliate programs will offer you a personal account manager to be your point of contact.
Straightforward Sign-Up Process: Trust and transparency are key to a successful affiliate relationship. Find a broker that doesn't confuse you with hidden fees or a complicated sign-up process.
Reporting Metrics: To analyze and improve your performance you will need to keep accurate records of your progress. Whether it's Trading 212 or CM Trading, you will want a quick affiliate login process to view live dashboards with your sign-up numbers, click rates and other useful bits of information. Good trading affiliate software can help you identify what sections of your content work best, areas to improve and how to target specific audiences.
Final Thoughts On using Affiliate Programs
Trading affiliate programs are a great way to profit from the world of trading and build a network of partnerships with the best brokers and financial services. Partnering with regulated, reputable brokers will ensure that you get paid in time, have access to live, accurate information and that you refer your clients only to the best services.
Make sure you research each program carefully before signing up to ensure the commission plan suits your readers' trading style and, most importantly – be patient! Developing a successful platform takes time and effort, but if things turn out well affiliate programs can be extremely rewarding.
The main challenge is to attract as many interested readers or visitors as possible to your web site or social media account, to make the enterprise profitable enough. The keyword here is "interested", as it serves no purpose to market to people that are not interested in trading financial instruments on the internet. It could even be considered unethical to attempt to persuade people that were not previously interested in the subject. Attracting only the most relevant potential customers is a science in its own right, which we won't go into here, but we recommend reading up on "internet marketing" and similar subjects.
FAQ
What Is A Trading Affiliate Program?
A trading affiliate program is a partnership with a broker or other trading service. Through your website or platform, you refer your customers to your affiliate and make a commission for each successful referral.
What Brokers Offer Trading Affiliate Programs?
There are many brokers out there offering trade affiliate programs, including Warrior Trading, IG Trading, Trading 212 and CM Trading. Review and compare each individually as they will offer different pricing structures and suit a variety of client bases.
Are Affiliate Programs For Online Trading A Good Idea?
Trading affiliate programs offer a less risky source of income than traditional trading as they are not as affected by market fluctuations. Understanding your client base and ensuring a steady flow of clicks can generate a decent, passive income stream. This will take time, so patience is key.
How Do Sites Make Money From Trading Affiliate Programs?
Every time someone clicks on a link to a broker or service on your website, a cookie is placed on their computer. This will identify your platform as the referral source so that you can receive a commission.
What Is Affiliate Trading CPA?
CPA, or cost per acquisition, is one of the primary commission structures in affiliate trading programs. CPA earns you a commission once specific criteria are met, for example, a certain amount of capital deposited. The other two commission structures are cost per lead (CPL), which earns a commission for every account that is opened, and revenue sharing, which earns you a portion of the broker's profits.