Vanuatu Financial Services Commission (VFSC) Brokers 2023
This guide lists the best brokers regulated by the Vanuatu Financial Services Commission (VFSC). We also cover the agency's history, responsibilities and criticisms. Find out if VFSC brokers are safe and trustworthy.
Best VFSC Brokers
VFSC-registered brokers are supervised to check that they are treating traders fairly. These are the top 2 brokers authorized by the VFSC:
#1 - ForexChief
ForexChief is a foreign exchange and CFD broker, established in 2014. The company is based offshore and registered with the VFSC and FMA. Users can choose between a wide selection of accounts and base currencies, making ForexChief accessible to global traders. The brand also stands out for its no deposit bonus and fee rebates for high-volume traders.
"ForexChief will prove popular with investors looking to trade highly leveraged CFDs on the popular MetaTrader platforms. The large welcome bonus and low starting deposit will also appeal to new traders."

- DayTrading Review Team
Instruments: CFDs, Forex, Metals, Commodities, Stocks, Indices
Regulator: VFSC
Platforms: MT4, MT5
Min. Deposit: $10
Min. Trade: 0.01 Lots
Leverage: 1:1000
Pros
A welcome deposit bonus is offered to new users
Low margin rates
The low minimum deposit of $10 will appeal to beginners
Cons
Withdrawal fees on several payment methods
Limited market research
Weak regulatory oversight
#2 - BinaryCent
BinaryCent is an unregulated binary options broker that offers 24/7 trading on forex, cryptos and stocks with payouts up to 95%. Despite its lack of regulation, this broker takes client security seriously and stores client funds in European banks. The broker also offers CFDs with very high leverage up to 1:500.
"Traders who want a reliable binary options broker with a streamlined platform and high payouts should try out BinaryCent."

- DayTrading Review Team
Instruments: CFD, Forex, Stocks, Crypto, Options, Commodities
Regulator: VFSC
Platforms: Own
Min. Deposit: $250
Min. Trade: $0.01
Leverage: 1:500
Pros
Copy trading and binary options bots are useful for beginner traders
Accepts a wide range of funding methods, including cryptos and e-wallets
Trade binary contracts from $0.10 allowing trading opportunities for all budgets
Cons
The $250 minimum deposit is higher than most binary options brokers
Not available to traders based in the US
Not overseen by any reputable regulator, raising risks and reducing customer protections
What Is The Vanuatu Financial Services Commission?
Located in the south-western Pacific Ocean, the province of Vanuatu is home to around 300,000 residents across several islands. The Vanuatu Financial Services Commission is the primary regulatory agency in the province.
Responsible for the regulation and supervision of financial businesses based in Vanuatu, the VFSC is cheap to register with and is known to run far less stringent checks on registrants than the likes of the CySEC, ASIC or FCA.
History
After Vanuatu gained independence in the late 20th century, the Vanuatu Financial Services Commission was formed in 1993 to regulate financial services in the region. As a breakaway organisation from the country's Ministry of Finance and Economic Management, the VFSC was given the power to address financial misconduct in all forms.
However, the Vanuatu Financial Services Commission quickly gained a reputation for loose regulation and lax enforcement across registered firms. Paired with the state of Vanuatu's advantageous taxation policies, in which both domestic and offshore individuals and companies pay zero income tax, Vanuatu has become a popular base for international trading brokers, some of which are less than trustworthy.
The VFSC was forced to tighten its legislation in 2015 when the Asia/Pacific Group on Money Laundering reported Vanuatu for serious anti-money laundering and counterterrorist financing regulation deficiencies. As a result of subsequent reforms, the nation was removed from the international greylist in 2018.
2019 saw a Vanuatu Financial Services Commission review prohibit registered firms from trading in cryptocurrency, though this restriction was lifted in 2021 subject to brokers qualifying for a specific crypto licence.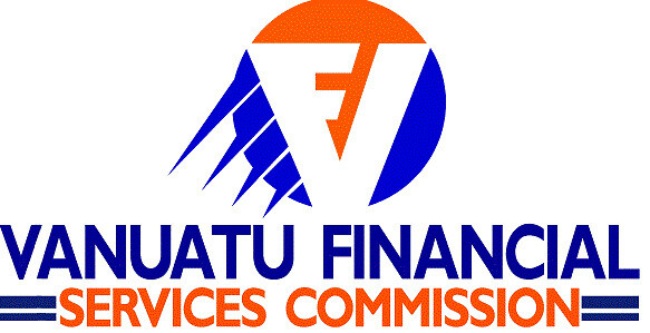 Responsibilities & Duties
The Vanuatu Financial Services Commission has several key responsibilities:
Registration – One of the VFSC's main duties is ensuring that firms are registered to provide financial services. It's worth noting that the sign-up requirements are relaxed compared to those imposed by regulators in more developed countries.
Complaints – The VFSC responds to customer complaints relating to companies and brokers registered with the regulator. The agency also has the power to impose fines and award compensation to traders.
Regulations – Introducing regulations is a key responsibility of the VFSC. Yet whilst regulations have tightened in recent years, the Vanuatu Financial Services Commission still requires far less documentation and assurances than major European and US regulators.
Enforcement – Enforcing financial regulations falls under the remit of the Vanuatu Financial Services Commission, which can reprimand firms and individuals that engage in illicit activity.
Powers
The VFSC has a number of tools to ensure regulatory compliance. The agency can publish notices of fraud, warning potential investors and traders of malpractice. The VFSC can also address regulatory breaches by issuing fines of up to 125 million VUV (approximately $1.125 million) and revoking the licences of firms that fail to comply with their investigations or sanctions. A less extreme measure is to place restrictions on a brokers' trading licence, limiting their activities or total trading volume.
Criticism
With an international reputation for lacklustre safeguards and enforcement, the Vanuatu Financial Services Commission is one of the most criticised regulators in the retail trading space. Here are a few examples of historical and present failings:
Background Checks
One of the criticisms levelled most often is the lack of financial background checks for brokers. Indeed, the regulator's level of due diligence was so far below the world standards for financial compliance that, in 2016, the Financial Action Task Force was forced to grey-list Vanuatu and limit its international remit.
To secure regulatory approval in the past, brokers merely had to submit an online registration, prove a low minimum capital requirement of around $2,000 and pay a small registration fee.
In the wake of tighter scrutiny from investors and international overseers alike, the Vanuatu Financial Services Commission now runs more stringent background checks. However, many still argue that more could be done.
Lack Of Fund Protection
While it is possible to submit complaints to the Vanuatu Financial Services Commission, the regulator frequently fails to deliver on client safeguarding. A notable absence in investor protection is a fund protection scheme such as those operated by the Financial Conduct Authority in the UK or the Investment Industry Regulatory Organization of Canada. Measures such as these proactively protect client deposits should a company engage in fraud or go bust.
Superficial Monitoring
The VFSC has worryingly low reporting requirements to maintain membership. The regulator only requires a singular annual report from registered brokers detailing income, expenses and general trading activity. This lack of monitoring limits the capabilities of the Vanuatu Financial Services Commission to reactive rather than proactive action.
Response
The VFSC has taken steps to address some of these criticisms and has pledged to strengthen its oversight in the short-to-medium term. By increasing its regulatory standards to compare with other major agencies, the Vanuatu Financial Services Commission hopes to improve the public perception and trust in its regulatory status.
Final Thoughts On The VFSC
Investors and traders may be wary of firms regulated by the Vanuatu Financial Services Commission due to their comparably relaxed regulations. With that said, some legitimate international brokers that offer trading in forex, CFDs and cryptocurrencies are registered in Vanuatu due to their taxation policies. Ultimately, regulatory oversight is just one factor when choosing an online broker. It's also worth reading customer reviews and ratings before opening a trading account.
FAQs
How Can I Contact The Vanuatu Financial Services Commission?
The Vanuatu Financial Services Commission has two offices based within Vanuatu with their head office in Port Vila and another facility in Santo. Their team can be contacted by telephone (+678 22247) and email (info@vfsc.vu).
What Protection Does The VFSC Offer?
Unfortunately, the VFSC offers limited protection to traders registered with its regulated brokers. The agency does perform some initial checks on new registrants within their jurisdiction, but it does not enforce a deposit protection policy to cover fraud or bankruptcy.
When Was The Vanuatu Financial Services Commission Created?
The VFSC was formed in 1993 as the financial regulatory authority in the region, splitting off from the Ministry of Finance and Economic Management.
Why Is Regulation By The VFSC Appealing To Brokers?
Many international brokers favour Vanuatu for its taxation policies. The VFSC's low registration and renewal fees are also a tempting prospect for smaller financial services providers. As a result, the Vanuatu Financial Services Commission attracts some untrustworthy brokers operating scams.
Should I Trust Firms Regulated By The VFSC?
To place complete confidence in a broker, whether for investment services in forex and cryptocurrency or day trading in stocks, it could be worth searching for companies regulated by major agencies such as the CySEC.