Get $200 When You Open An Axos Self-Directed Trading Account
US-based Axos Bank is offering a limited-time welcome bonus this Summer. New clients that open a Self-Directed Trading account plus the firm's Rewards Checking account can take home a $200 bonus. Read on for the details.
Level Up Bonus
Prospective customers can qualify for the sign-up offer in three steps:
Open an Axos Invest Self-Directed Trading account – select a taxable account or set up a traditional investing solution or Roth IRA
Deposit into your Self-Directed Trading account – Users will need to deposit at least $2,500 and make one trade. The broker accepts payment by debit and credit card, plus bank wire transfer
Register for an Axos Rewards Checking account – Enter the promotional code 'LEVELUP' to transfer $1,500 in monthly direct deposits to the new Rewards Checking account
The $200 bonus will be paid four months after the steps above are complete. The offer will expire on 30 September 2022.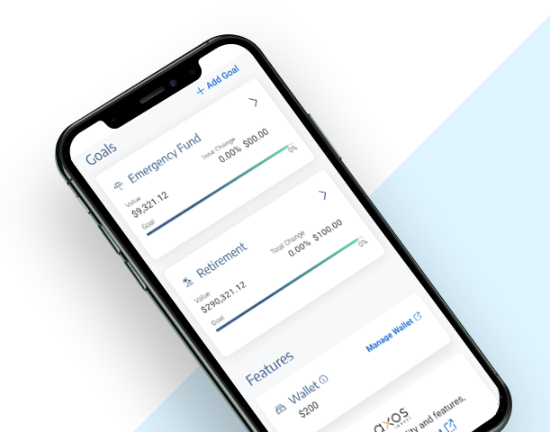 Self-Directed Trading Account
Clients can develop a portfolio of stocks, ETFs and mutual funds. Axos Bank does not charge any brokerage fees. There are also no paper statement charges or account inactivity penalties.
Options trading starts at $0.80 per contract. Zero-commission stock trading is also available and clients can speculate on popular markets from desktop and mobile devices.
Rewards Checking Account
The rewards checking account offers a competitive interest rate of up to 1.25% APY, alongside useful banking features.
Account holders benefit from unlimited reimbursements from local ATMs and zero monthly maintenance charges. There is also no requirement to keep a minimum balance to avoid fees and there are no overdraft charges.
About Axos Bank
Axos Bank was launched in 1999 and became one of the first recognized digital banks. The company was listed publicly on the NASDAQ in 2005. Axos holds a license with the US Securities Exchange Commission (SEC).
A wide selection of listed and over-the-counter stocks are available, alongside 10,000 mutual funds, plus ETFs with dividend reinvestment available on certain securities. All assets can be traded with leverage and can be shorted.
Alongside a browser-based terminal, a free mobile app is available. Clients can use the application to schedule auto deposits, research markets and manage investment portfolios.
Use the sign-up link below to get started.