Binance Introduces Fee-Free Bitcoin Trading
Binance is offering zero-fee trading on its selection of Bitcoin spot trading pairs. The promotion goes live amidst the greatest uncertainty in the crypto markets since 2020. And while the fall in Bitcoin's price may deter many traders, some investors will be looking to capitalise on the current market volatility.
Zero-Fee Bitcoin Trading
Binance introduced zero maker and taker fees in July 2022. The promotion extends to its 13 BTC spot trading pairs: BTC/AUD, BTC/BIDR, BTC/BRL, BTC/BUSD, BTC/EUR, BTC/GBP, BTC/RUB, BTC/TRY, BTC/TUSD, BTC/UAH, BTC/USDC, BTC/USDP and BTC/USDT.
Importantly, the Bitcoin pairs will not qualify for BNB fee discounts, rebates or any other fee adjustment promotions.
The crypto exchange has not yet announced when the promotion will end, but it is expected to be a limited-time offer. The calculation of maker fee and taker fee rebates will then resume.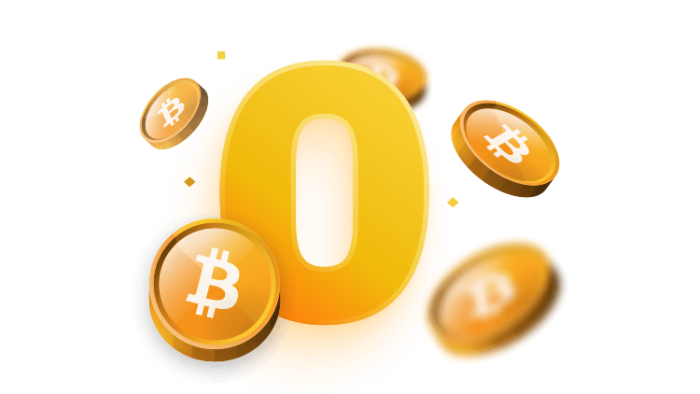 Note, Binance reserves the right to disqualify trades it believes are wash trades or those that are submitted from illegally bulk registered accounts. The crypto trading platform will also prohibit trades that suggest self-dealing or market manipulation.
Bitcoin Trading
Bitcoin is currently priced at around $20,000, down from approximately $30,000 at the beginning of June, and down from over $67,000 in November of last year.
But while the world's most popular crypto by market cap may be on a sharp decline, a recent survey from Bitcoin.com found that 28% of respondents were confident that cryptocurrencies were the future of finance. 60% of respondents also believed that Bitcoin will continue to fall before it starts to rise again.
About Binance
Binance is one of the top-rated cryptocurrency exchanges. The secure digital platform allows individuals to buy, sell and store tokens. Over 150 coins are available across a range of products, including crypto-to-crypto pairs, crypto-to-fiat pairs, altcoins and ETFs.
Binance offers a Classic platform for beginners. The straightforward interface offers basic technical information and market insights. The Advanced platform, on the other hand, provides rich historical data and a selection of charts and analysis tools.
Customers can trade with leverage up to 1:125, though this varies with token and instrument. Various order types are also available, including limit order, stop-limit order, market order, stop-market order, and trailing-stop order. New users can choose from a string of fiat and crypto deposit options.
Follow the sign-up link below to start trading Bitcoin with zero fees.