Crypto Trading Courses
Crypto trading is a relatively new and unpredictable form of investing, and as such, many aspiring traders seek out advice from industry frontrunners to maximise their success. Crypto trading courses are a method of accessing such advice, often providing attendees with the tools needed to understand the digital currency market and effective strategies. Our guide to crypto trading courses in 2023 explains how to compare providers, from fees and learning styles to online reviews and ratings.
Top 3 Crypto Brokers
See all cryptocurrency brokers
How To Compare Crypto Trading Courses
There is a wide range of crypto trading courses available today. Consider the following factors when choosing between providers:
Price
Course prices vary significantly. The more expensive courses are not necessarily the best, however expensive training sessions often have the most content and the widest range of features. It is also possible to find free online crypto trading courses, but most come at a cost.
Fees may be one-off payments, or if the course is over a longer period, then fees may be on a subscription basis. Some courses offer money-back guarantees while others offer a free trial for new participants.
Crucially, always look for a course that provides good value for money.
Course Leader
Crypto trading courses can be run by business schools, individuals, groups of people, universities, or investing websites. The person, people or institution leading educational services often have varying levels of experience, success and certifications. The top crypto trading courses tend to be designed, managed and supported by experts in the field.
Accessibility
Some crypto trading courses are tailored to beginners, and are thus accessible to all, while other 'mastery' tutorials are targeted at seasoned traders.
Many courses are only available for a certain period whereas other options have lifetime access. Training sessions may also only be available online, while others are available in-person. Fortunately, providers often adopt a 'blended' approach, whereby both online and in-person features are available.
Ultimately, the most important thing is to find a crypto trading course that suits your timetable and preferred learning style.
Content
Course depth varies between providers. Some educational services focus on the basics of cryptocurrency, including Initial Coin Offerings (ICOs), how blockchain technology works, how to set up a safe digital wallet, or how to purchase and mine tokens. Other training sessions are focused on strategy development and risk management techniques.
Make sure you choose a provider that focuses on the areas that you want to learn about.
Platform
Crypto trading courses differ in the platform they can be accessed on. The majority of tutorials are hosted online via a web browser. Other training sessions can be accessed on mobile devices, via apps for iOS and Android.
Platforms often have varying levels of polish, with some providing a smooth and seamless experience with correct and professional spelling, punctuation and grammar. On the other hand, other courses have a clunky interface with unprofessional writing. We always recommend choosing a high-quality provider.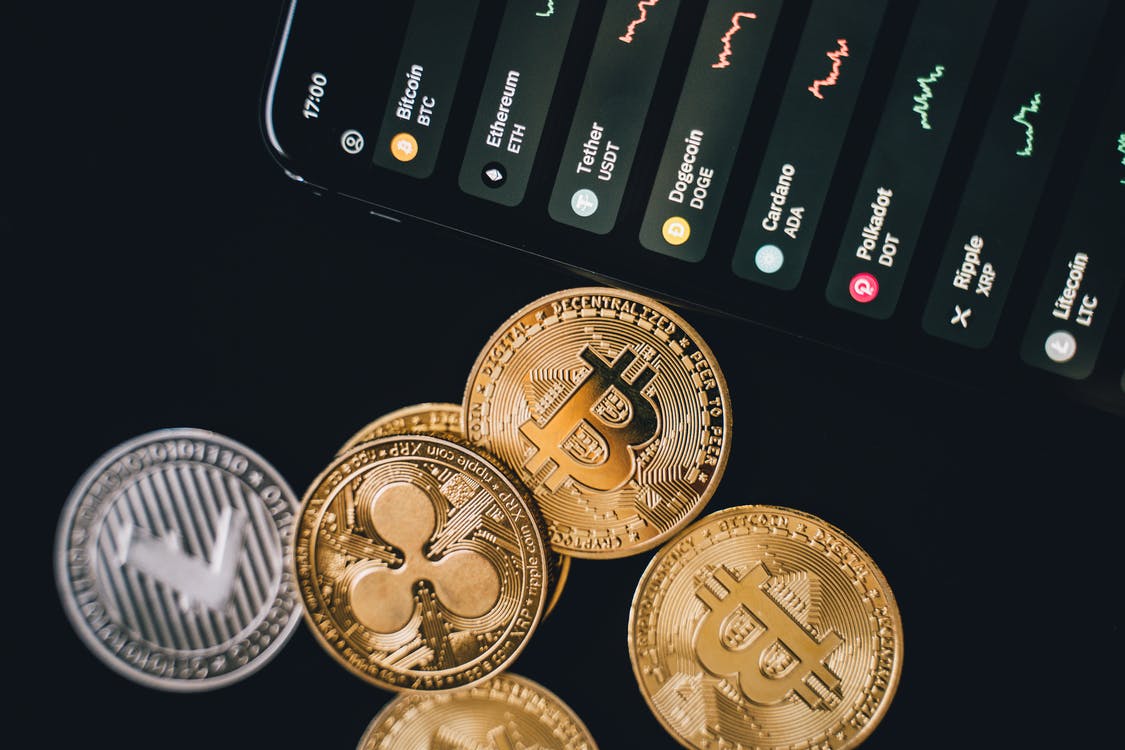 Learning Style
Courses vary in their style, ranging from a more expert or academic perspective with lots of crypto and trading jargon, where others are more tailored to beginners, explaining concepts in simple terms. Tutorials can also be flowery in their presentation or more direct and practical.
Lectures are typically the main resource provided. Both live and downloadable lectures may be offered. Articles may also be provided to supplement learning. These can offer an alternative perspective on a particular topic. Articles may be available to participants via free PDFs, and as such, can be accessed offline.
Practical workshops are an essential part of crypto trading courses as they show participants how certain things they have learnt about in lectures play out in real life. These can either be live or recorded. Some training sessions may even offer a professional crypto trading simulator.
Additionally, exams and tests can be a useful exercise for ensuring that you have learnt as much from the course as possible. Final exams may also be mandatory with certain training providers to gain certification for that specific topic.
Importantly, choose a course that is best suited to your learning style.
Support
Some courses offer 24/7 support but the majority provide support in a certain window during the trading day. This window varies depending on where the course is based.
The number of people on a trading course may also influence the level of support available; if there are more people to assist then course managers may have less time to help individual attendees. Hands-on support from established crypto traders is recommended as they can assist you during specific trading sessions.
Community
The strength of a community within crypto trading courses can vary significantly. Active communities can exchange advice and tips with one another. If a course network is smaller, then that community may be more tight-knit.
For beginners, an active online community is a great place to test ideas and find out about new, emerging cryptocurrency tokens.
Certification
Accredited certificates are offered by some crypto trading courses. Providers may also give you certain points or scores (eg. CPD hours/points). Certificates can be a useful qualification to have for a CV, but at the same time, if you are wishing to day-trade crypto, having a certificate doesn't add or detract from your trading successes.
Reviews
Assessing the experiences of past course attendees can be helpful when considering which provider to pick. Crypto trading courses aren't regulated, so independent reviews should be sought out to ensure a provider is legitimate.
Udemy, Reddit, Quora and YouTube are all free platforms that offer course reviews if you're looking to compare options.
Pros of Crypto Trading Courses
Good for Beginners
Crypto trading is fast-paced and particularly risky, therefore it is important to have a solid level of knowledge before investing funds. Beginner courses typically have content that is easily digestible and practical. Tutorials can also provide support and a community that can enhance a newbie's trading prospects.
New Concepts & Strategies
Crypto trading courses can provide insight into new concepts, ideas and strategies. Concepts vary by course but can include crypto pricing, day trading, mining, wallets, long-term investing, exchanges, strategies, hedging, and the psychology of trading cryptos. Some providers also cover legalities, taxation as well as teaching participants how to spot scams.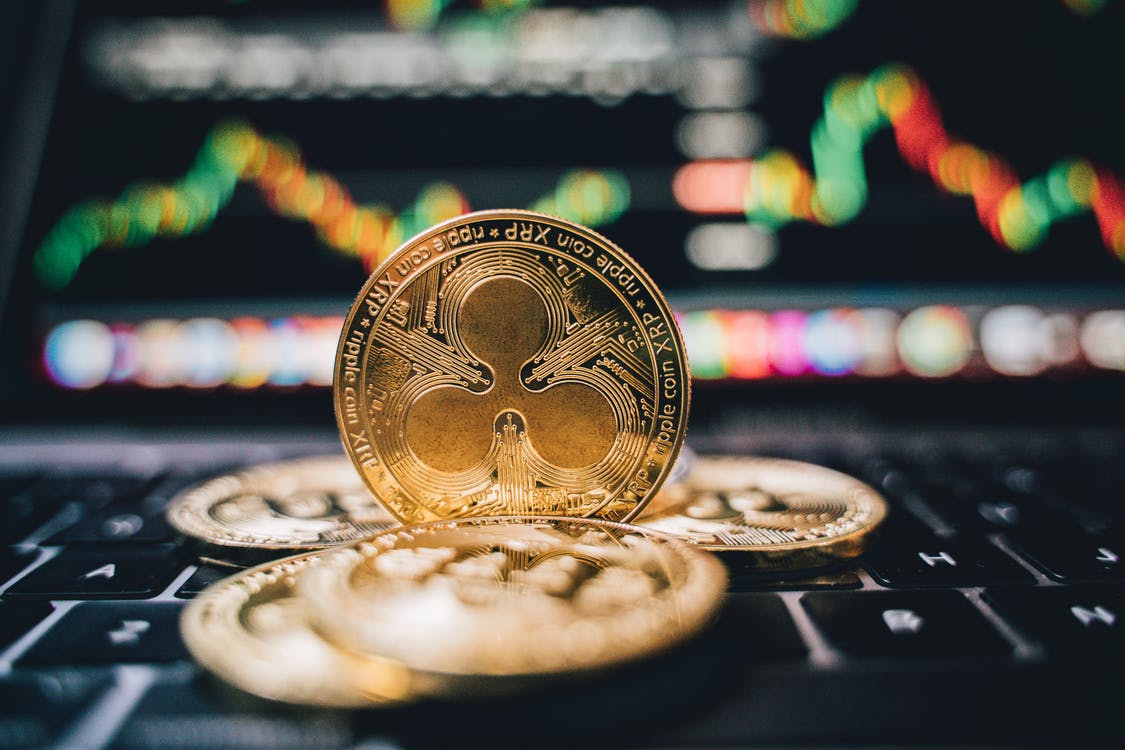 Learn from Experienced Traders
The best crypto trading courses are typically taught by experts, so new investors can benefit from the experience and knowledge of professionals. Such educational services are an excellent way for beginners to up-skill on the complexities of the cryptocurrency markets.
Immersive Training
The top crypto trading courses offer a variety of learning methods. Lectures and articles are typically provided. In addition to these, practical, immersive training may be offered to ensure participants can utilise their acquired knowledge in the real world.
Cons of Crypto Trading Courses
Expensive
Many crypto trading courses are expensive, with those short in duration arguably not providing great value for money. Fortunately, for those short on cash, there is a selection of free and low-cost crypto trading courses available online. YouTube is a great place to start for those on a budget.
Time-Consuming
Some crypto trading courses require a serious time commitment. For aspiring investors short on time, it may prove challenging to juggle existing work commitments, a family, plus additional online crypto courses. Make sure to plan and manage your time before investing funds.
Reliability
Some of the features of a crypto trading course may be reduced or not at the level suggested. Content may also be out of date. For instance, a good course in 2020 may be dysfunctional by 2021 as the cryptocurrency market evolves so rapidly. Likewise, the best crypto trading courses in 2021 may be out of date by 2022.
It's also important to remember that some crypto training sessions could be scams. If you find free, downloadable cryptocurrency trading courses which market themselves as helping you achieve daily wins, then these should be approached with caution.
Final Word on Crypto Trading Courses
Ultimately, the top crypto trading courses are those that suit your lifestyle, focus on the tokens and strategies that you're interested in, plus are delivered in your preferred learning style. Also, look for sessions that provide good value for money and are run by established investors with a track record of success in cryptocurrency markets.
See our full guide to cryptocurrency trading here.
FAQs
What Are Crypto Trading Courses?
Crypto trading courses are a means of learning about digital currencies and how to trade them. The best providers offer a full range of research and educational capabilities to help traders develop their knowledge and crypto skills.
Are Crypto Trading Courses Safe?
Some crypto courses are safe whilst others may be unreliable, out-of-date or scams. You must ensure a course is reliable before joining. To maximise the chances of the course being legitimate, read online reviews and ratings before signing up.
How Much Do Crypto Trading Courses Cost?
You can find free crypto trading courses, but they typically range from $50-$500. The price of a course generally indicates the quality and depth of the content provided, with cheaper options offering basic information while expensive courses offer expert tips and guidance.
What Are The Features Of A Good Trading Course?
A good trading course should help traders understand the fundamentals of cryptocurrencies and relate this to various trading strategies. They should also consider the crypto market as a whole, risk vs reward factors, emotional and psychological elements, plus technical analysis. The best crypto trading courses are usually designed and managed by one or a group of experienced and successful crypto traders.
How Do I Find A Good Crypto Trading Course?
There are several ways to find high-quality crypto trading courses. Our preferred route is to use a comparison website where you can explore different features, the pros and cons of various options, plus prices.
How Do I Compare Crypto Trading Courses?
There are multiple ways to compare online crypto trading courses. These include price and fees, the experience of the course leader, digital accessibility, duration, content and structure outline, plus learning style and support. It's also worth reading reviews and ratings.
Where Can I Find Crypto Trading Classes Near Me?
Crypto courses can be accessed either online or offline, or both depending on the course. Training sessions may also be limited to traders from a certain city, country, or available internationally. For example, some training sessions are focused on traders from the UK, Singapore, Dubai, India, Australia, France, the US, or New Zealand (NZ). Equally, in-person training sessions may be hosted in particular cities, such as Melbourne, London, New York, or Shanghai. Finally, it's worth noting that free content can be delivered in multiple languages, from English to Hindi.