Sterling Wobbles Versus USD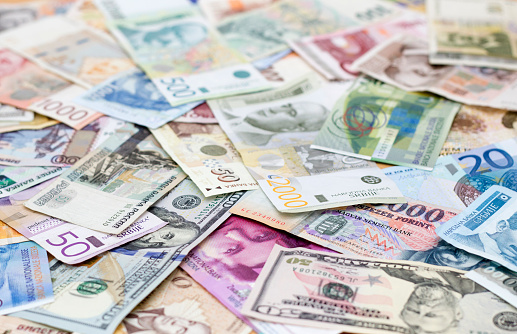 Sterling drops against the dollar
After the news that the cabinet agreed to the draft Brexit agreement, it looked as if the pound would do well. It started off by gaining ground against the dollar by rising 0.22% to $1.3018, and it had lessened its drop against the euro to €1.1484.
However, this was short-lived when the news that Brexit Secretary Dominic Raab had resigned, stating that he could not support the UK's draft Brexit agreement with the EU.
Further Resignations
He wasn't the first minister to go, either. The Northern Ireland Minster, Shailesh Vara, was the first to resign after the Cabinet meeting about the draft EU withdrawal deal. And it is highly likely that these two won't be the last to go with reports inside the UK Government stating they aren't happy with the Prime Minister's deal with the EU.
As news of Dominic Raab's resignation reached the greater public, Sterling's value diminished. It fell to $1.288 which represents a 1.2% drop in the valuation. The value of the pound against the Euro dropped even further with it trading now at €1.1136 which is a 1.35% drop in its valuation.
Will The Pound Recover?
Whether or not the pound can recover, will largely depend on the Brexit deal.
If more ministers quit, the pound could fall more. Likewise, traders will be looking at the November 25th Summit of the EU leaders, to see whether they will agree to the Brexit deal and whether the British Parliament will agree to the draft withdrawal agreement.
However, with many MPs, including former attorney general Dominic Grieve, already stating that they aren't happy with the arrangement. It's hard to see at what point the pound may recover and celebrate the draft Brexit agreement.
FTSE Impact?
Despite the drop in the valuation of the pound, the FTSE 100 and FTSE 250 are doing rather well. The FTSE 100 gained and is now trading up at 0.55% to 7072.75. The trend for mining and commodity firms to do well is continuing on from Wednesday. At the top of the leaderboard is Randgold Resources who has seen an increase of 3.26% and is now trading at £62.04.
The FTSE 250 was ahead by 0.71% at 19,043.61. Both indices have continued to struggle for momentum since then, with investors waiting for firm news from the Brexit negotiation table.