OANDA Brings In Professional Accounts Ahead Of Regulatory Changes
Ahead of the Australian Securities and Investments Commission (ASIC) regulation change that is due to come into effect on the 29th March 2021, OANDA, a global FX brokerage, has announced that it will create a new account for professional traders. However, investors must meet a set of strict requirements in order to qualify.

ASIC Regulations
The upcoming ASIC regulations will limit the leverage that brokers can offer to retail traders to a maximum of 30:1. The rules will also mandate negative balance protection to ensure that traders do not lose more than their trading stake. In addition, bonuses in any form will be banned to prevent overtrading.
The change brings ASIC regulations in-line with the European Securities and Markets Authority (ESMA). With that said, it stops short of requiring brokers to disclose the percentage of accounts that lose money trading CFDs, a warning that can be found on EU regulated broker's pages.
OANDA Professional Trading Accounts
For traders looking to move to a professional trading account with OANDA, there is a high threshold to meet. Investors will need to have an accountant certify that they hold assets of at least AUD2.5 million or have a gross income of at least AUD250,000 for each of the last two financial years. For many, this will price them out of the highly leveraged trading game.
For those who meet the requirements, they'll be able to access some uniques features. Anthony Griffin, Manager Director of the Australian business arm explained: "We're delighted to introduce our new Professional Trading account, which will allow experienced clients to access a range of features including 100:1 leverage, margin relief when they place a guaranteed stop-loss order, and attractive volume rebates."
OANDA Explained
OANDA is a global brokerage that offers trading in CFDs on indices, Bitcoin, forex, bonds and commodities. The firm is regulated by the Financial Conduct Authority (FCA), the Malta Financial Services Authority (MFSA), along with the ASIC.
Traders have the option of working with the OANDA web trader, or using the coveted MetaTrader 4 platform. OANDA also provides numerous educational resources including webinars, tutorials and articles.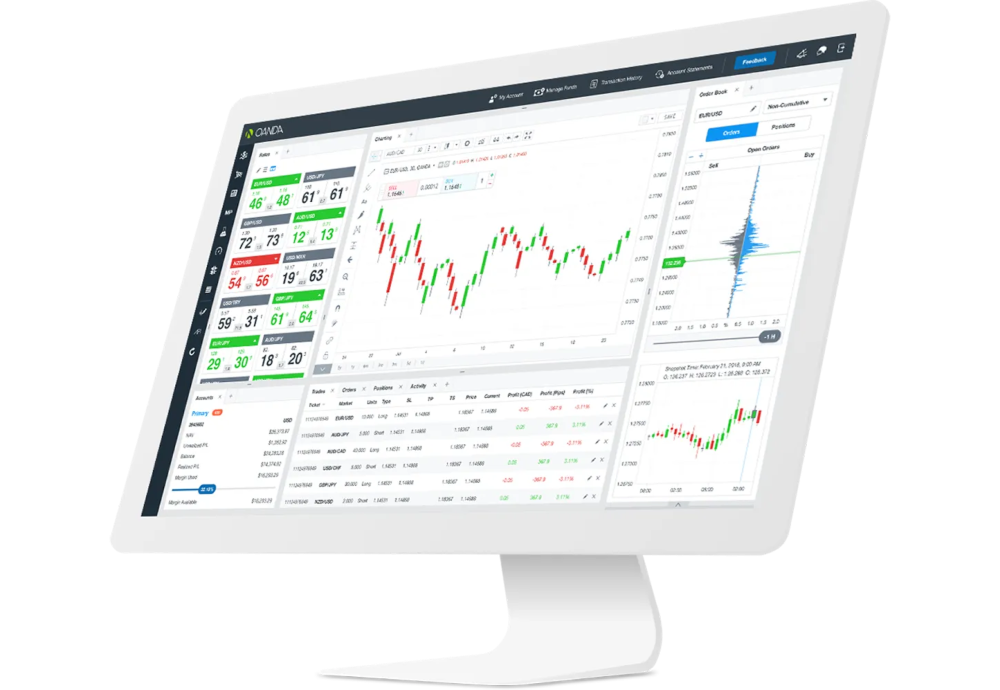 OANDA is an award-winning global broker, established in 1996. The hugely respected brand offers competitive trading accounts and serves clients from 196 countries. It has proven a popular option with both beginners and experienced traders thanks to its user-friendly and sophisticated web platform, no minimum deposit and premium currency products and services. The company is also overseen by reputable regulators, including the FCA, ASIC and CIRO.