Meta and Alphabet Dethroned As Biggest Advertisers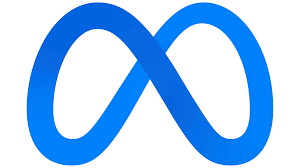 Meta and Alphabet (Google) have finally been dethroned as the advertising market's biggest players as more tech giants battle it out for a seat at the table. Meta and Alphabet are both losing their lead in advertising, as other big names like Microsoft, Amazon and Apple assert their dominance in the market.
The latest figures point to Meta and Alphabet losing the majority share of this market for the first time since 2014.
With their shares looking to drop to 48.4 %, it marks the fifth consecutive year that these companies have seen a dip in performance.
Volatile Market Space
New entrants into the digital advertising industry have created a strongly contested landscape for the big names.
This, coupled with scuffles between US and EU regulators, has put a great deal of pressure on Meta and Google alike. Google is still in the firing line for promoting its products over competitors, and Meta is attempting to handle a complaint about unfair advertising practices.
CEO of Meta, Mark Zuckerberg, is pointing the blame at Apple for their changes to privacy that's made it more difficult to track users. This has made it harder for targeted advertising to work effectively.
This, coupled with the rise of new rivals like TikTok vying for position, has managed to knock Meta and Alphabet off of their advertising throne.
Tech Giants Stand Up To Inflation
Companies from countless industries are being forced to cut back on advertising spend due to steep inflation and interest rates – but not big tech. The big names in the tech industry are pushing harder than ever to advertise, with some even joining up to promote new ways to advertise.
For example, Netflix and Microsoft have joined forces to create an ad-supported version of Netflix to draw in more customers.
It's a bit surprising because when the economy takes a downturn it's usually advertising that's cut first. However, the big names in tech are pushing for more advertising than ever before, showing their dedication to using advertising to drum up sales.
They aren't the only ones though, with Apple looking to double how much it spends on digital advertising. So the trend seems to be that advertising is still big business in tech – a lesson that Meta and Google won't forget any time soon.